These Gorgeous Biracial Celebrities & Kids Will Make You See How Beautiful Interracial Love Is
The United States' entertainment industries — whether for film, television, music, books, or theater — are among the largest in the world, attracting audiences from across the globe. Those of us who follow the entertainment industry are no strangers to seeing well-known actors and musicians from different races or ethnic backgrounds. Hollywood, after all, is a diverse environment where different people come to showcase their talents. In some instances, we even see them change their accents at will, just like a chameleon. That is because many of our favorite Hollywood celebrities actually come from other countries and may have learned English as a second language.
There are a surprising number of celebrities who immigrated to the United States before becoming residents. If you're the sort who likes to gather trivia facts, you'll probably recognize a few of these, but there's a good chance you'll be surprised by at least a few. If you want to know who they are, here's a list of celebrities who, to some degree, have been mistaken for different races or nationalities.
1.Freddie Mercury –  Indian/British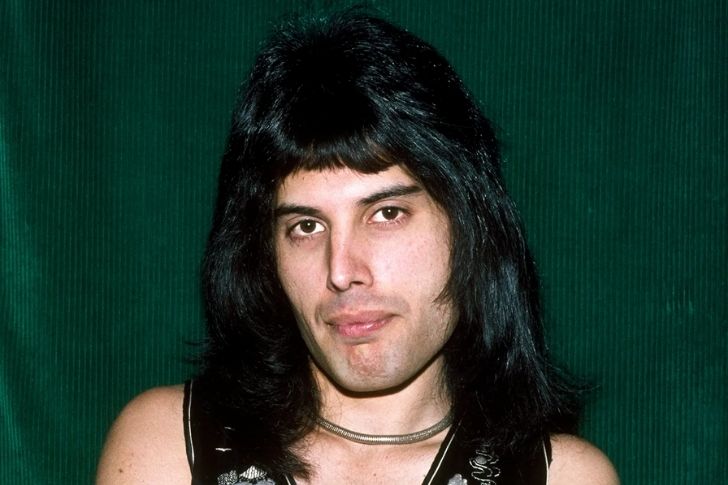 The Queen frontman never resembled a traditional British guy, so it's not shocking that he was not born in the United Kingdom. Mercury was born Farrokh Bulsara in 1946 to British-Indian parents who moved the family to Zanzibar for his father's government work. He was born as a British subject since Zanzibar was a British protectorate until 1963. After the family emigrated to England, he registered as a citizen of the United Kingdom and colonies on June 2, 1969. They returned to India for most of the singer's childhood, then to Zanzibar shortly before the revolution, before settling in London in 1964.
Throughout his career, Mercury received several credits, including the Rock and Roll Hall of Fame in 2001, the Songwriters Hall of Fame in 2003, and the UK Music Hall of Fame in 2004 as a member of Queen. He and the other members received the Brit Award for Outstanding Contribution to British Music in 1990.
2.Sophia Loren – Italian/French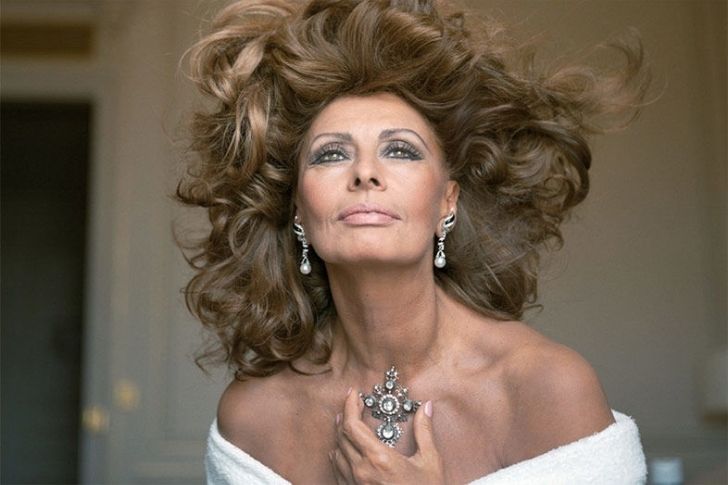 Sofia Villani Scicolone was born in a Rome charity ward for unwed mothers on September 20, 1934. As an actress, she went by the screen names Sofia Lazzaro and Sofia Scicolone before settling on Sophia Loren. In her first film in the United States, she didn't have any lines. Loren appeared in Quo Vadis? as an uncredited extra.
When she was 16, she met Carlo Ponti at a beauty pageant he was judging. However, Loren and Ponti's marriage got annulled after some legal disputes in 1962. Loren then married Giuliana Ponti in 1957, but the Vatican and Italian law refused to accept his separation by proxy. Loren ended up giving up her Italian citizenship in the process. In 1964, Loren and Ponti traveled to France and became French citizens. Carlo's ex-wife, Giuliana, then secured a French separation with the help of her lawyers, allowing Loren and Ponti to remarry legally. Loren's Oscar win for Best Actress in a Foreign Language Film was the first time an actress in a foreign-language film was awarded an Academy Award in that category.
3.Elon Musk – South African, Canadian, and the U.S.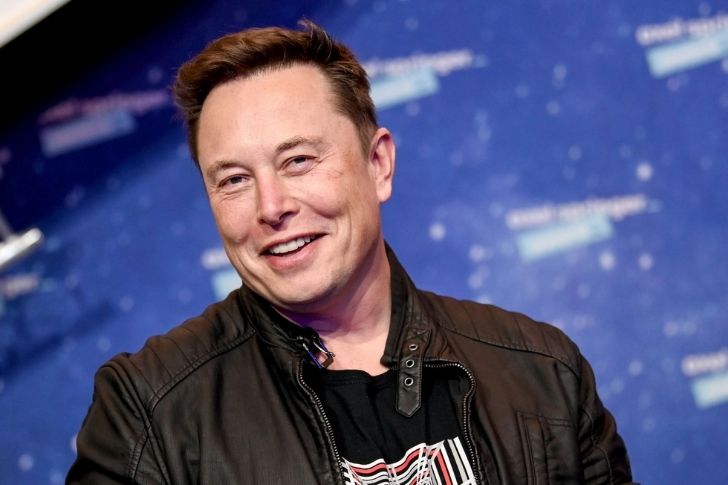 Elon Musk is an engineer, industrial designer, tech innovator, and self-made billionaire. He is the founder, CEO, CTO, and chief designer of SpaceX; Tesla, Inc.'s early-stage investor, CEO, and product architect; The Boring Company's founder; Neuralink's co-founder; and OpenAI's co-founder and initial co-chairman. With this much title to his name, it's not surprising to see him on top of the world's wealthiest people list.
Musk was born in Pretoria, South Africa, to a Canadian mother and a South African father. He attended the University of Pretoria for a short time before moving to Canada at the age of 17 to study at Queen's University. Two years later, he moved to the University of Pennsylvania, where he earned a bachelor's degree in economics and physics. In 1995, he moved to California to attend Stanford University but instead chose to pursue a business career, co-founding Zip2 with his brother Kimbal. In 1999, Compaq bought the company for $307 million. Musk co-founded online bank X.com in the same year, which merged with Confinity in 2000 to form PayPal, which eBay purchased for $1.5 billion in 2002.
4.Martin Lawrence – German/U.S.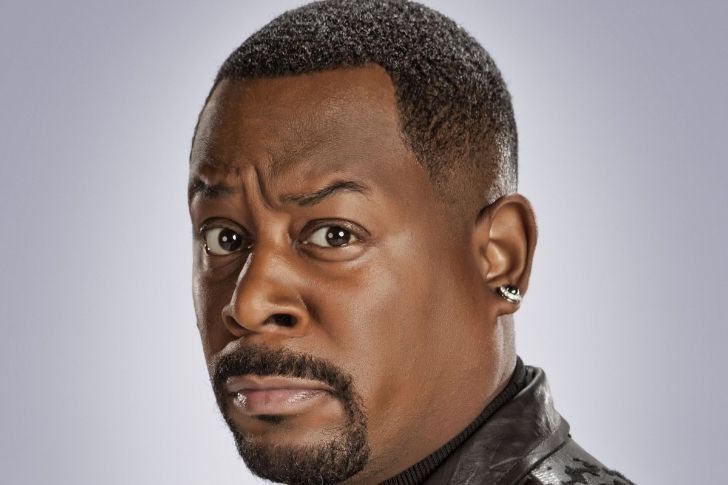 Martin Lawrence is an American comedian, actor, producer, talk show host, journalist, and former Golden Gloves boxer born in West Germany. Lawrence's father retired from the military when he was seven years old, and the family returned to the United States, settling in Landover, Maryland, near Washington, D.C.
Lawrence rose to prominence in the 1990s by establishing a successful Hollywood acting career. He got his start in the television series What's Happening Now!! (1987–1988), where he landed his credit role as Maurice Warfield. He then starred in the Fox television sitcom Martin, as well as the Bad Boys franchise. Lawrence starred alongside Will Smith in the third installment of the Bad Boys franchise, Bad Boys for Life, in which he reprised his role as Detective Marcus Burnett. The film was a commercial success, grossing $112 million in its first four days on the box office.
5.Alex Trebek – Canadian/U.S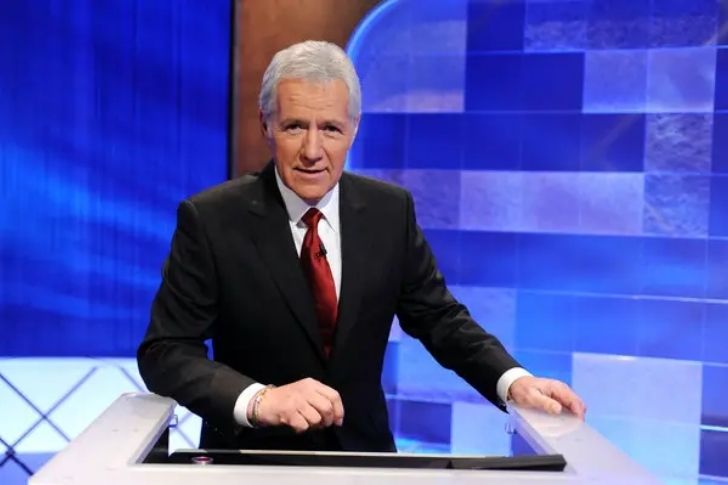 Alex Trebek was born and raised in Canada and became the host of America's favorite game show, Jeopardy!. Trebek had Canadian roots from his maternal grandmother, who was born in Mount St. Patrick near Renfrew. Trebek earned a bachelor's degree in philosophy from the University of Ottawa in 1961. He was a member of the English Debating Society while at university and considered a career in television news.
In the mid-1960s, Trebek became the host of the Canadian game show Reach for the Top. After its success, Trebek relocated to the United States in 1973 to try his luck in Hollywood and hosted various game shows, including The Wizard of Odds, High Rollers, The $128,000 Question, and Pitfall. Trebek's life was forever changed in 1984 when television executives chose him to host the revival of Jeopardy!. In 1998, he became a naturalized American citizen.
6.Joaquin Phoenix – Puerto Rican/U.S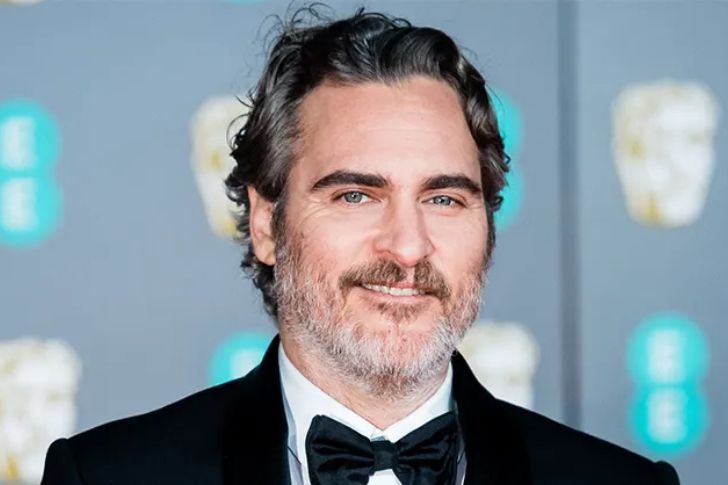 Since the whole Phoenix acting family is full of eccentrics, it's perhaps not shocking that Joaquin was born in an unlikely place. His parents are both Americans, and his four siblings (River, Rain, Liberty, and Summer) were all born in the United States. However, the family spent many years traveling around Latin America with the Children of God religious group. This helps to understand why Joaquin was born in Puerto Rico in 1974. In 1978, the family gave up on the sect and relocated to the Los Angeles area.
Phoenix started his acting career in television series with his brother River and sister Summer in the early 1980s. During that time, he became known as Leaf Phoenix, a moniker he created for himself. Joaquin Phoenix, a Puerto Rican-American actor, producer, animal rights activist, and environmentalist, is now well-known. He has won and received credit from many award-giving bodies, including an Academy Award, a Grammy, and two Golden Globes. The New York Times ranked him No. 12 on its list of the 25 Greatest Actors of the Twenty-First Century in 2020.
7.Anthony Hopkins – British/U.S.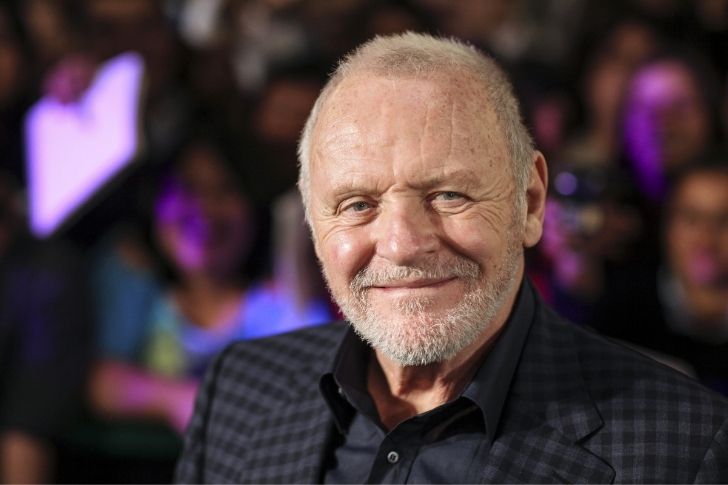 Sir Philip Anthony Hopkins CBE is a Welsh actor, director, producer, composer, and painter who holds dual citizenship in the United Kingdom and the United States. He has won several awards, including the Academy Award, four BAFTAs, two Emmys, and the Cecil B. DeMille Award.
When Anthony Hopkins became a resident of the United States, he almost lost his knighthood. Hopkins is Welsh, as you can tell from his accent. However, in the 1990s, the actor relocated to California and obtained US citizenship in 2000. Since the US pledge of allegiance contains the expression "I further renounce the title of nobility to which I have heretofore belonged," some sources said he lost his title of "sir" and his Order of the British Empire. Hopkins, on the other hand, retained his British citizenship and his knighthood. Hopkins told the BBC that he wanted to become a resident of the United States because the nation had been "generous" to him to a large degree.
8.Mila Kunis – Ukrainian/U.S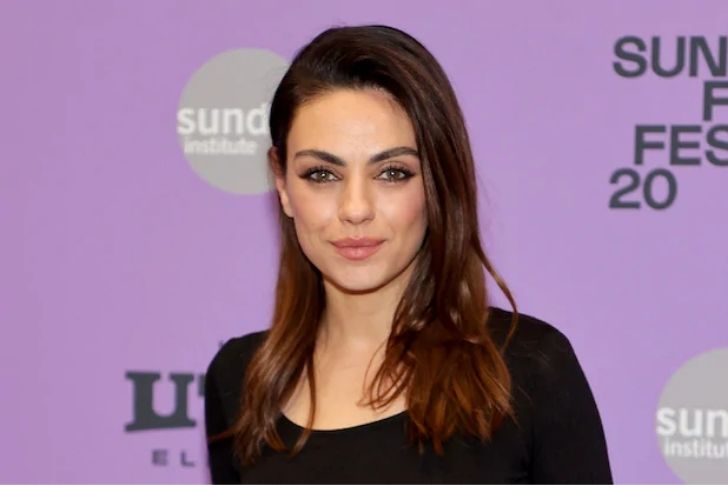 Mila Kunis, who rose to prominence after her lauded performance in Forgetting Sarah Marshall in 2008, is best known for her credit role as Jackie Burkhart on That '70s Show. None of this will lead you to believe she spent her first seven years of life in Ukraine and learned English in part through watching American game shows like The Price is Right. Her parents are Jewish, and by the time they chose to leave in 1990, most of their relatives had already left Ukraine for Israel, Germany, or the United States.
At first, the family suffered when they first arrived in the country. Kunis' parents, who arrived in the United States with just $250 in their pockets after the Soviet Union fell apart, left behind successful careers in Ukraine. Thankfully, after several years in the Hollywood industry and accolades, Kunis' net worth is estimated to be $75 million. Her parents must be incredibly proud.
9.Natalie Portman – Israeli/U.S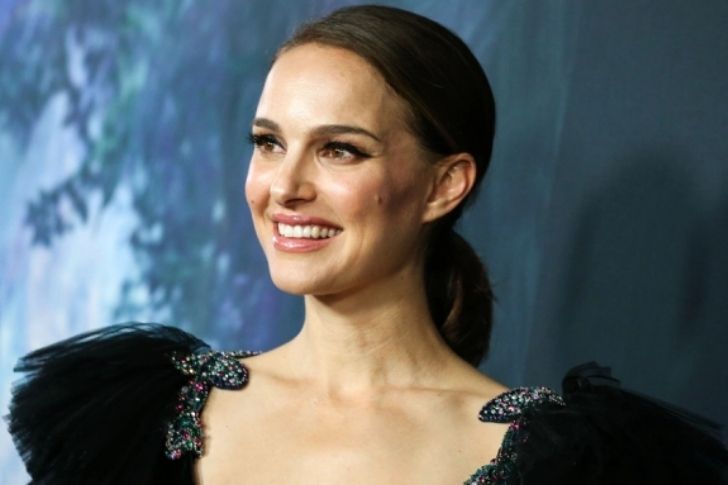 Natalie Portman was born in Jerusalem, Israel, to an American mother and an Israeli father. When the actress was three years old, her family left Israel to move to Washington, DC, then Connecticut, and finally Long Island. She still visits Israel often and claims to feel most at ease there. She is a dual citizen of the United States and Israel.
Portman got her first acting credit at the age of 12 in the action thriller film Léon: The Professional, in which she played a female protégée of a hitman. She has been a successful film star and has appeared in blockbusters as well as indie films, where she has won numerous awards for her performances, including an Academy Award and two Golden Globe Awards.  Her directorial debut was released in 2015. The film, A Tale of Love and Darkness, is in Hebrew and is based on Israeli author Amos Oz's semi-autobiographical book.
10.Camila Cabello – Cuban/U.S.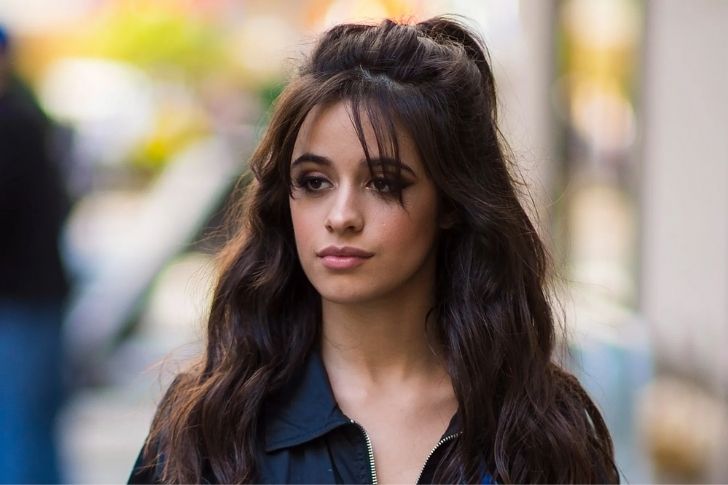 The Senorita singer has become a pop music legend. She did, however, remain in Cuba before her music became a success in the United States. Cabello was born to a Cuban mother and a Mexican father in Cojmar, Cuba. She moved to the United States when she was six years old, crossing the border with her mother. According to an interview she did with Marie Claire, her mother told her they were going to Disney World. At the 2018 Grammy Awards, Cabello discussed her past as an immigrant and expressed her support for the DACA initiative.
She rose to fame as a member of Fifth Harmony, a girl group that was founded in 2012 on The X Factor USA and signed a joint record deal investment with Syco Music and Epic Records. Her solo career began in 2017 with three singles: Crying In The Club, Havana, and Never Be the Same. She released her first solo album, Camila, in 2018.
11.Charlize Theron South – African/U.S.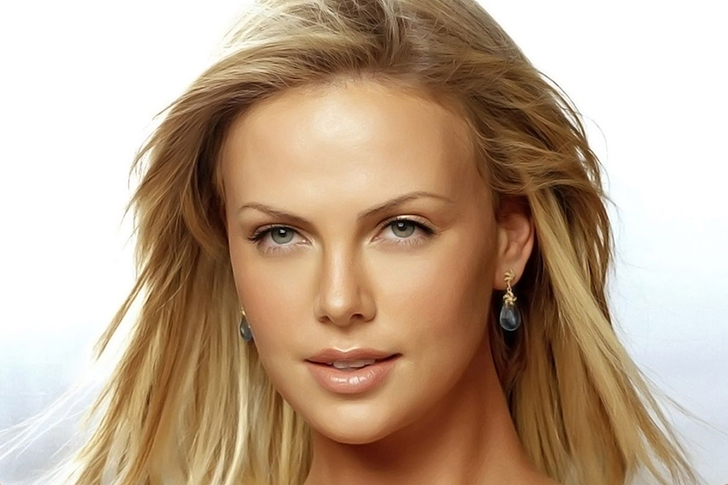 Charlize Theron, who was born in 1975, spent the first 16 years of life in and around Johannesburg, and her first language was Afrikaans, which is derived from Dutch rather than English. At 16 years old, she moved to Milan, Italy on a modeling deal, and then to New York City, on her way to her current home in Los Angeles. While Theron is better known for her home country of South Africa, she became a US citizen in 2007 so that she could vote and travel more freely.
She has won several awards, including an Academy Award, a Screen Actors Guild Award, and a Golden Globe Award. She was hailed one of the 100 most influential women in the world by Time magazine in 2016, which is a testament to her investments in the industry. She has also been honored with a star on the Hollywood Walk of Fame for her contributions to the film industry.
12.Liam Neeson – British, Irish and American citizenship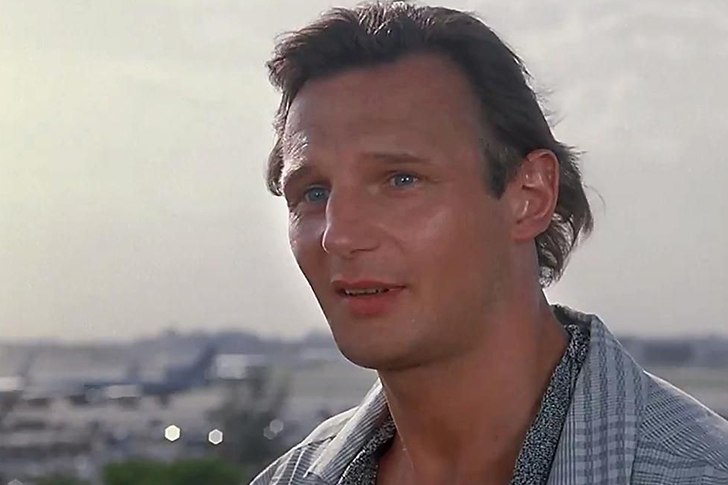 William Neeson is a Northern Irish actor with dual citizenship in Ireland, the United Kingdom, and the United States. Born in Ireland, the actor worked as an actor in the United Kingdom before moving to Hollywood in the late 1980s. In 2009, he became a US citizen. When he first began performing in the United States, he had some difficulties. Casting directors would congratulate him, but they would request that he change his accent. Neeson, on the other hand, remains true to his Irish roots. He narrated the video for Ireland's proposal to host the Rugby World Cup in 2023.
He has been the recipient of multiple award nominations, including an Academy Award for Best Director, three Golden Globe Awards, and a BAFTA Award for Best Actor in a Leading Role. Neeson also gets credit as the seventh actor on The Irish Times' list of Ireland's greatest film actors in 2020.
13.Rihanna – Barbadian/U.S.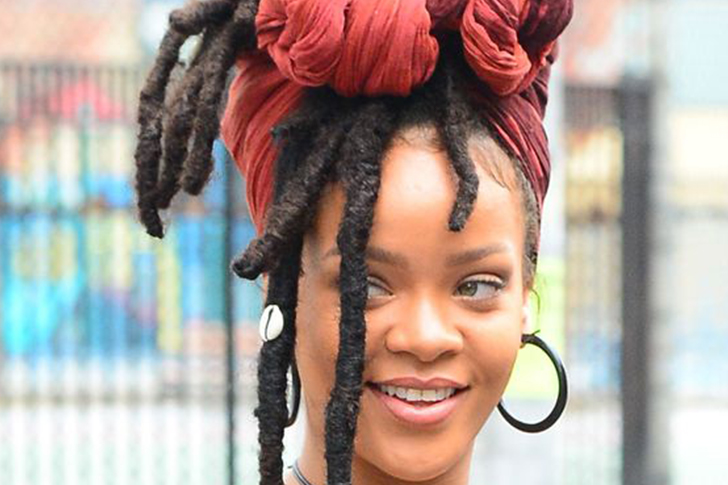 Rihanna is a singer, actress, fashion designer, and entrepreneur from Barbados. She was born in Saint Michael and raised in Bridgetown, Barbados. She was discovered by American record producer Evan Rogers, who invited her to the United States to record demo tapes.
The Umbrella singer is one of the best-selling music artists of all time, with over 250 million albums sold worldwide. She has nine Grammy Awards, 13 American Music Awards, 12 Billboard Music Awards, and six Guinness World Records to her credit. She became the richest female artist, with a net worth of $600 million. Rihanna is well-known for her involvement in charitable causes, business projects, and the fashion industry, in addition to her music. She is the founder of the Fenty Beauty cosmetics line and the Fenty fashion house, all of which are owned by LVMH. She also established the Clara Lionel Foundation.
14.Glenn Howerton – Japanese/U.S.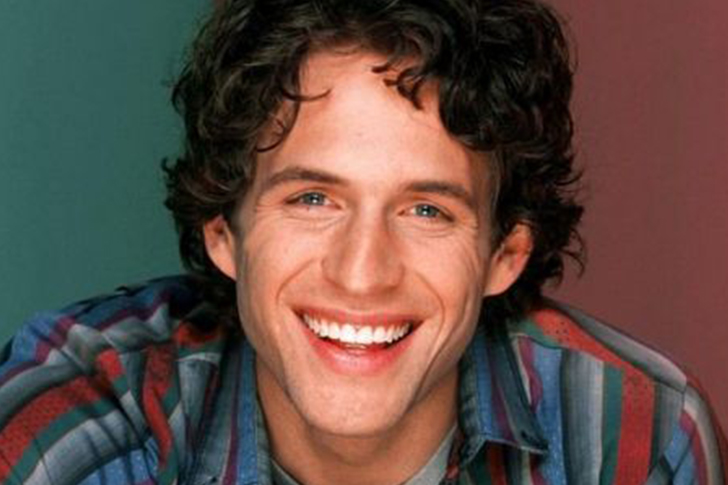 Glenn Franklin Howerton III is a screenwriter, director, and actor from the United States. He is best known for his roles as Dennis Reynolds in It's Always Sunny in Philadelphia and Jack Griffin in A.P. Bio, as well as the lead role in the short-lived sitcom That '80s Show.
The actor was born in Japan to American parents Janice and Glenn Franklin Howerton, Jr. His father served in the military as a fighter pilot. He spent his childhood traveling back and forth between foreign countries and various parts of the United States. His family moved to Arizona and then New Mexico for a brief time almost immediately after his birth. He was a member of Group 29 of the Drama Division at the Juilliard School, graduating with a Bachelor of Fine Arts. He is now a well-known actor with several films and television credits.
15.Salma Hayek – Mexican/U.S.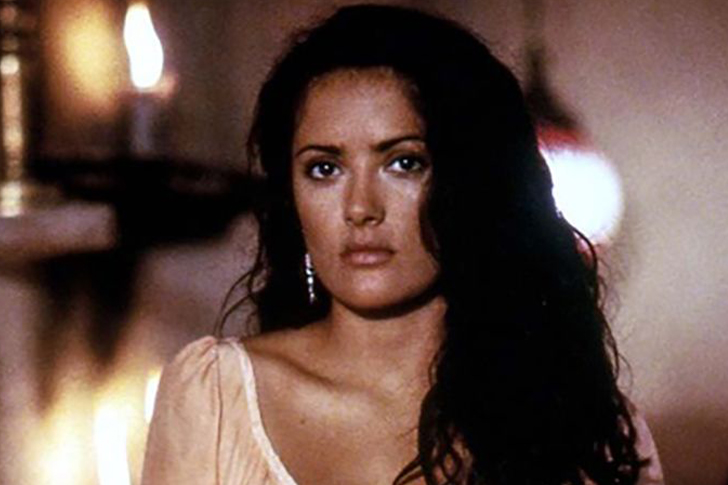 This Mexican-American bombshell made her debut as a telenovela star in the early 90's with breakthrough roles like Frida. Her next string of films had her starring alongside Antonio Banderas and Friends superstar Matthew Perry. She is known to represent her Mexican roots very well. This multi-award-winning actress is a Lebanese Mexican, and very proud of it! She continues to take on roles that bring out the best out of her ethnic undertones.
Hayek, is in a bi-racial relationship of her own with French businessman Francois-Henri Pinault, whom she has been married to for a 12 whopping years. Aside from professional accolades, she stays grounded and is a strong advocate for Violence Against Women and Discrimination Against Immigrants. She is also appreciated for her humanitarian efforts with UNICEF. She definitely deserves all the credit for what she puts out into the world.
16.Michael J. Fox – Canadian/U.S.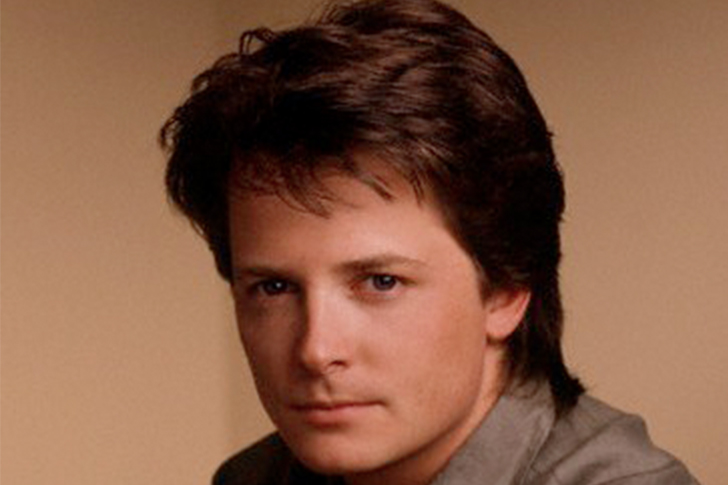 Teen Wolf heartthrob and Family Ties alum Michael J. Fox is half Canadian and half American. The Back To The Future actor is known for his iconic roles and philanthropic efforts. He even established the Michael J. Fox Foundations, with hopes to help fight Parkinson's disease through research.
The actor has been inducted into Canada's Walk of Fame and the Hollywood Walk of Fame, paying homage to both his roots. Now he continues to break stereotypes and dedicates his time to raising awareness on mental health and battling Parkinson's. Despite the hand he has been dealt in life, he continues to push boundaries and possibilities with an optimistic outlook on life. He humbly recounts that the scientific establishment named after him is one of his greatest investments to date! This is surely one of many more worthwhile undertakings for the actor!
17.Gene Simmons – Israeli/U.S.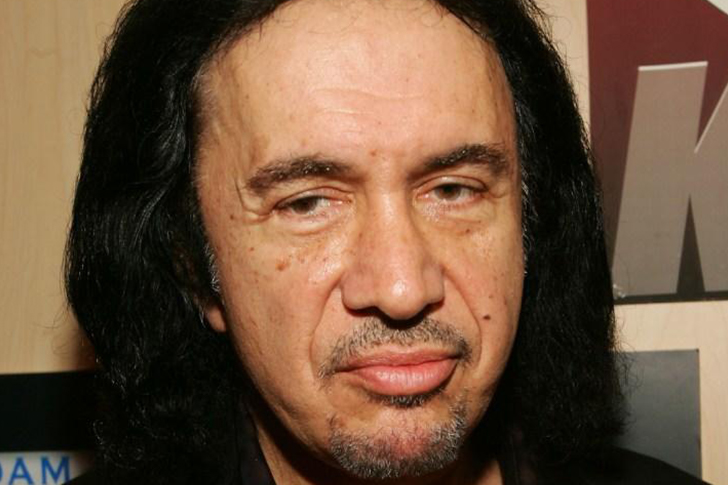 The legendary Kiss singer and bassist Gene Simmons is half American and Israeli born in Haifa, Israel. Even with all his hit after hit rock singles, he never forgets where he came from. He expresses that whenever he visits Israel, it is always momentous and pivotal.
Simmons is known for his totally otherworldly stage-makeup known to be the Demon persona and his music has graced our ears for generations. You are probably familiar with his songs such as Not For The Innocent, Rock and Roll Hell, God of Thunder, and Unholy. He also had cameo credits in films like Why Him? Despite his success and fame, he still goes out of his way to advocate for charities around the world namely Mending Kids International, which somehow hits close to home. He also helped build the "The Children Matter" initiative and was vocal about fair access to healthcare.
18.Tommy Lee – Greek/U.S.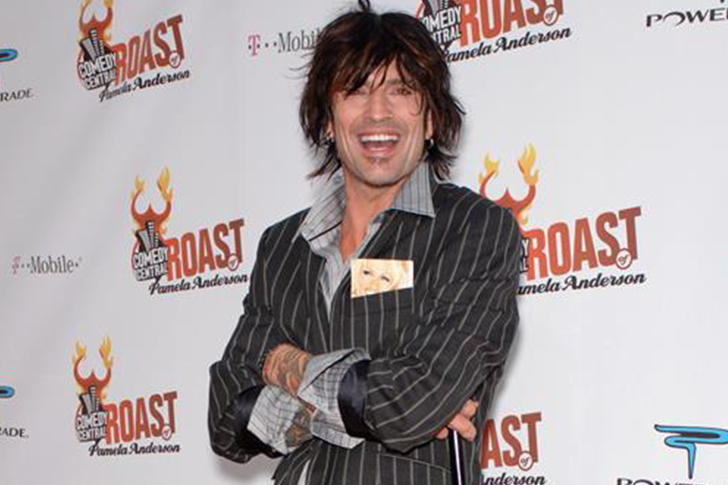 Tommy Lee is a half-Greek and half-American musician, who is the Mötley Crüe drummer and founding member of the late 90's metal band Methods of Mayhem. He has been known to be quite rebellious during his younger years, as any rockstar probably was. Let's just say he lived his life to the fullest – filled with unforgettable nights and never-ending electricity.
Prejudice is truly existent in different forms. It's a good thing we have someone like Lee, learning from his mistakes and eventually standing for what is right. Born in Athens, this superstar is more than just his head-bobbing singles. Aside from his music, he is known to represent not only the Greek community in his journey to stardom but also the animal populace. He is a big supporter of PETA, and because of his avid love for critters, he is strongly against any form of animal violence. He is also against horse maltreatment during races.
19.Seth Rogen – Canadian/U.S.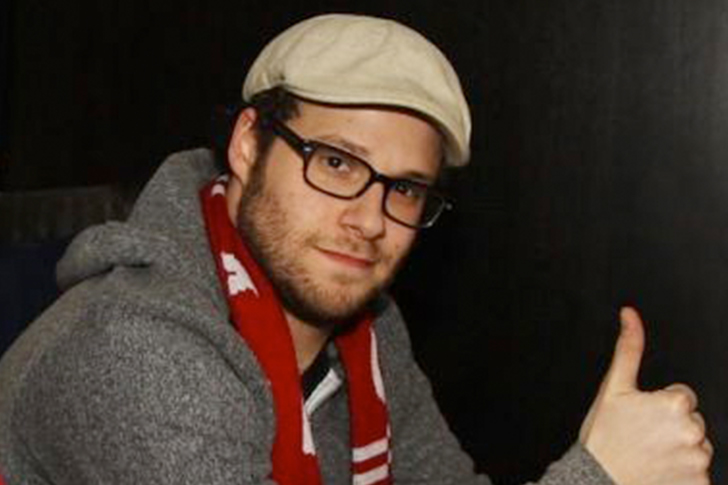 Half-Canadian and all-around funny guy Seth Rogen was born in Vancouver, British Columbia, Canada, and rose to fame for his credit roles in The 40-Year-Old Virgin, Knocked Up, Long Shot, The Interview, The Night Before, Neighbors, An American Pickle, Pineapple Express, and Superbad. He has been nominated for a lot of Emmys and other honorable awards. The comedian has proven to us that he has serious acting chops, portraying the likes of Steve Wozniak in the movie Jobs alongside Michael Fassbender.
The actor is also a prominent writer and producer. Aside from making his own jokes, he would also write episodes for the infamous TV series The Simpsons and helped make Sausage Party, an R-rated animated movie. Apart from work, Rogen continues to be an avid supporter of the Black Lives Matter movement and he is also an advocate for Alzheimer's disease awareness.
20.Keanu Reeves – Canadian/U.S.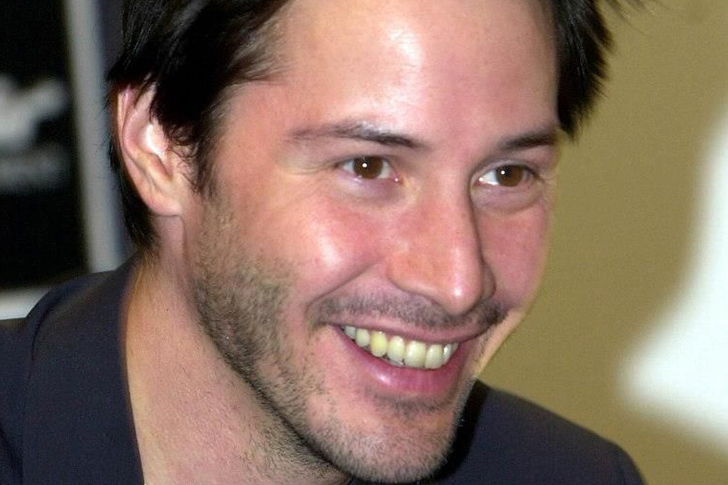 All-around good-guy Keanu Reeves is half-ninja, half-robot, and half-Canadian. Yes, this Hollywood sweetheart grew up in the streets of Toronto. Ever dodge online classes like the Matrix? This box-office icon rose to fame with roles in Speed, The Devil's Advocate, John Wick, and Bill & Ted's Excellent Adventure. He also appeared in The Spongebob Movie: Sponge On The Run – which just proves he's a good sport.
With multiple nominations and awards, he is deserving of his star on the Hollywood Walk of Fame. Reeves is constantly meme-worthy and his guest appearances are just the best. Aside from his accomplishments, he supports a number of charities and even built his own private cancer foundation from the ground up, as a tribute to his sister's battle against leukemia. Even with budget cuts during his time in the Matrix, he gave away a percentage of his pay to the cast and crew. He's half-Canadian all right.
21.Mel Gibson – Irish/Austrailian/U.S.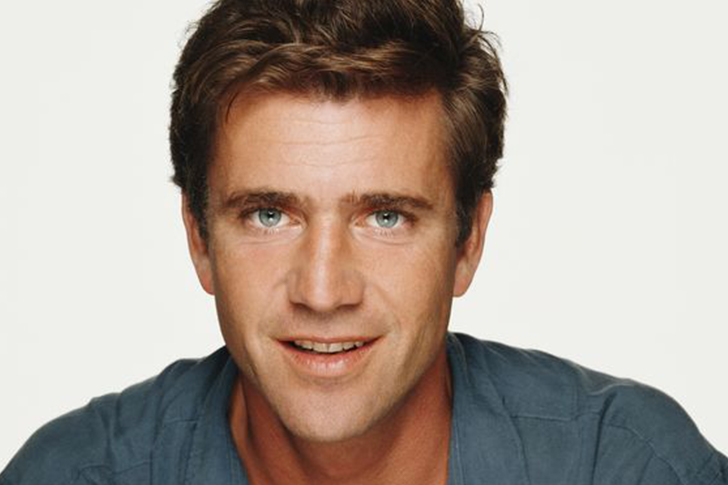 Well, well, well, if it isn't Braveheart himself. Mel Gibson paid homage to his green roots, given that he is three races in one – Irish, Australian, and American. This infamous actor had also been a triple threat in the industry, producing, directing, and screenwriting movies such as The Passion of the Christ, Apocalypto, and Hacksaw Ridge. However, before all this, the actor jump-started his career in the late '70s with a part in the famous television series The Sullivans. Given his position in the industry now, he probably has a great credit score.
Currently, he shares his success by donating millions to lifesaving medical treatment all across the globe and is considered a close affiliate of various charities like Healing the Children and numerous projects like the El Mirador Basin. He is also closely linked with the Angels at Risk organization, aiding teens with substance problems.
22.Joe Strummer- Turkish/British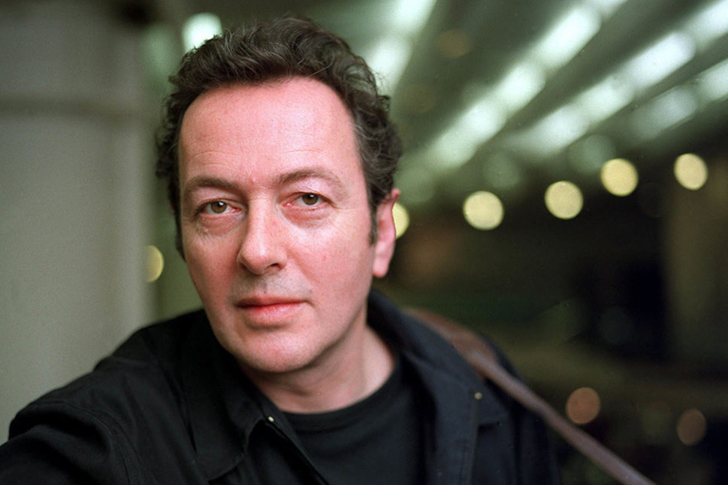 The half-Turkish, half-British Joe Strummer is best known for being the lead guitarist in the punk rock band The Clash. If you didn't know yet, his real name is John Graham Mellor, and he was born in Ankara, Turkey. Known for the powerful statements he and his band members made during the late '70s, their poetic cries have been strategically and melodically presented to the masses – like gas to open flames. He has also ventured into solo music and was inducted into the Rock and Roll Hall of Fame in the early 2000s.
His legacy lives on and many continue to pay tribute to him, with the likes of Bruce Springsteen singing covers of the band's songs such as London Calling during the Grammy's. This shows that they were ahead of their time, and their voice was also unequivocally raw and real.
23.Mischa Barton – British/U.S.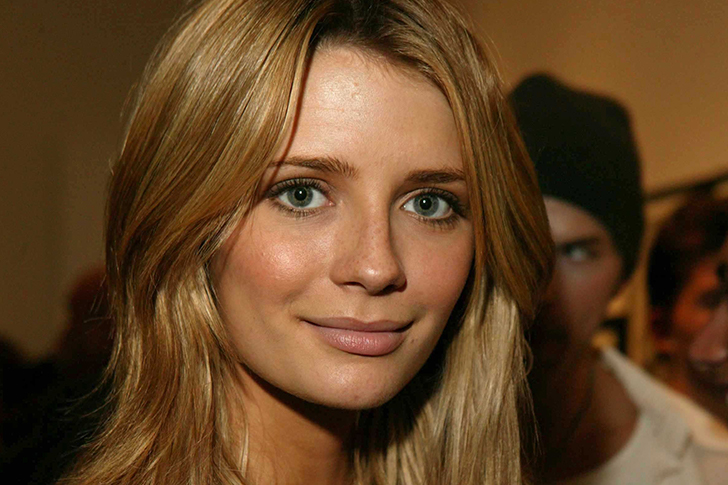 The O.C star Mischa Barton is half-American and half-British. Born in Hammersmith, London, she rose to mainstream fame around the early 2000s and is an actress, model, and entrepreneur at present.
With stand-out performances in Starcrossed, opposite Eric Roberts, and Assassination of a High School President, Barton was inevitably a force to be reckoned with during the rise of teenage flicks. She then landed several endorsement deals from famous fashion brands and was named Icon of the Year in the 2000s. Barton appeared in more films such as Notting Hill, American Beach House, and Lost and Delirious. She also made investments in a business, creating products of her own – from headbands to clothing, called Mischa's Place. Barton is currently a spokesperson for the SAFE campaign, an activist for global warming, and has done her time as an ambassador for the One Water and Save the Children campaigns.
24.Kiefer Sutherland – British/Canadian/U.S.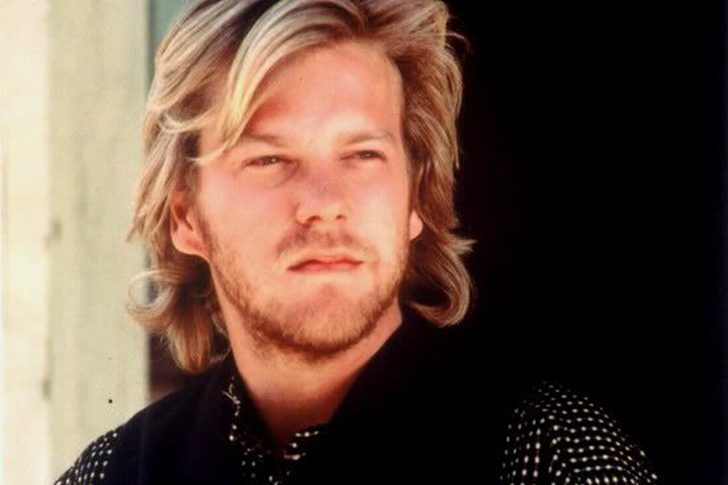 The Flatliners actor Kiefer Sutherland was born in Paddington, London. This award-winning and critically acclaimed star is also half-Canadian. He is widely known for his role as Jack Bauer from the television series 24, which grossed high ratings and had a massive audience worldwide. The Pompeii star, with his trail of amazing roles, earned an induction and star both in the Hollywood and Canada Walk of Fame.
With the many contributions he has made to our screens and after countless projects, he earned the Lifetime Achievement Award. Considering he is bi-racial, he goes above and beyond to support other races, too. He is a long-term member of the Artists Against Racism, a philanthropic association in Canada that helps rid the world of the disease that befalls prejudiced races, protesting for equality and the good of humanity. With the platform that he has, it's like installing extra flooring to reach a wider range of people.
25. Portia de Rossi – Australian/U.S.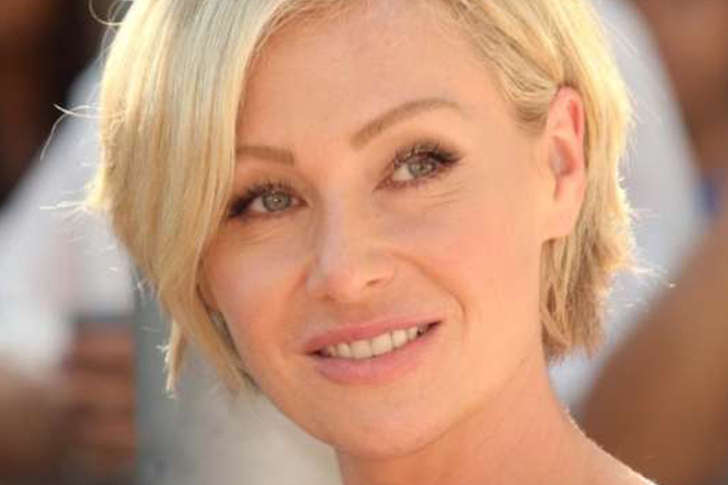 The Arrested Development actress and wife of the incomparable Ellen Degeneres Portia de Rossi is half-Aussie! As if DeGeneres hasn't stressed it enough, prouder than Rossi herself as it appears. Born in Horsham, Victoria, this femme fatale is an entity in her own right. She is a big advocate for mental health and eating disorders, which was discussed in detail in her book entitled Unbearable Lightness: A Story of Loss and Gain. More than anything else, she constantly battles body dysmorphia, which led to her promoting an optimistic outlook on body image.
She is also a charitable person at heart, very much like her wife. Rossi supports organizations like Locks of Love, African AIDS relief, and Alley Cat Allies. She also has had a terrific run in Hollywood, with numbers of nominations, credits, and awards. Even with the success that she had in the Land of The Free, she still makes it a point to visit her hometown as much as she can.
26.Rose Mcgowan – Italian/U.S.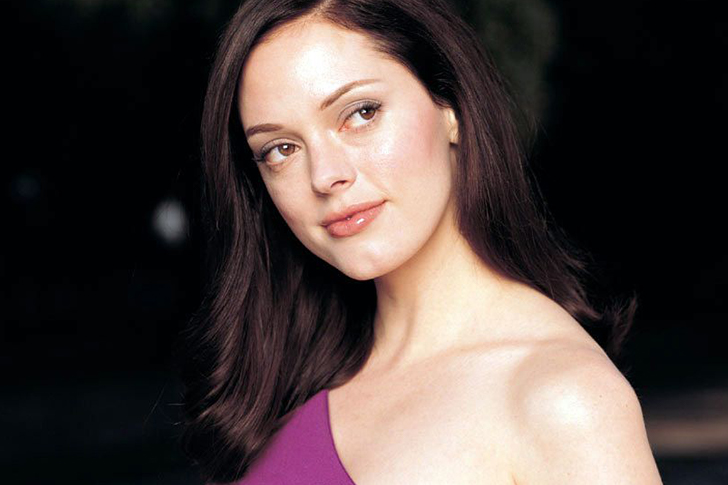 The Charmed alum Rose Mcgowan was born in Florence, Italy, and is half-Italian, half American. She has always been "that girl". With distinct features, ebony hair, hourglass figure, and pale white skin, she was no stranger to the limelight. She had prominent and unforgettable credit roles from films like Jawbreaker, Scream, and The Doom Generation in the late '90s and jaw-dropping red carpet looks comparable to Marilyn Manson.
Aside from her time on the big screen, she has gained a massive following from her memoir Brave and has consistently been praised for her courageous efforts to telling the truth and sharing her experiences in the business. Mcgowan is one the strongest activists and feminists alongside the likes of Tarana Burke in the Me Too movement. She continues to be vocal about social injustices and is an avid part of the LGBTQ+ community.
27.Samaire Armstrong – Scottish/Japanese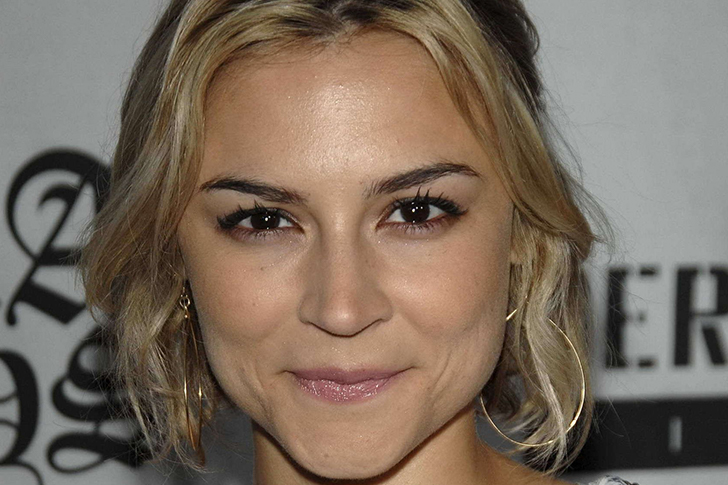 Acclaimed actress, fashion designer and Dirty, Sexy, Money star Samaire Armstrong is half-Japanese, half-Scottish. Born in Tokyo, Japan, her unique name was based on a fictional princess who so happens to be a warrior, too. She spent most of her youth traveling the world, worry-free of bankruptcy, before making her debut on the big screen.
You might recognize her as one of the conjoined twins in the Not Another Teen Movie film. She has had a very promising television career without the downside of being typecast. She has always been proud of her roots. Aside from her Asian roots, her Scottish blood seems to be more prominent in her features. She definitely looks out of this world! The O.C star has a versatile look and can pass for a different race if warranted. She also has multiple appearances in Arrow, The Mentalist, and Grey's Anatomy.
28.Lisa Bonet – African/U.S.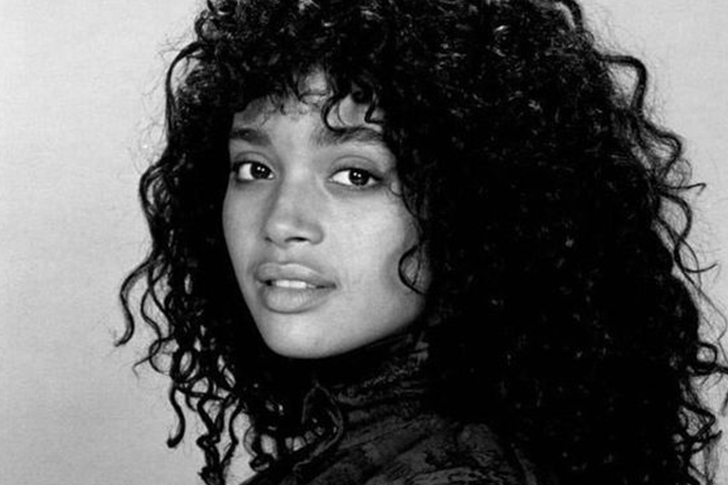 Cosby Show alum Lisa Bonet is half-African and half-American. Her degree of beauty has captured the likes of rock legend, Lenny Kravitz and Aquaman himself, Jason Momoa – the latter of which she has half-Hawaiian children named Nakoa and Lola. Her daughter, Zoe Kravitz, is also in a mixed-race relationship with Karl Glusman. Bonet is famous for her hippie fashion and her healthy family relationships, and she continues to exude beauty in all forms, which is timelessly captivating.
Throughout her run in Hollywood, she has been nominated for Saturn, Young Artist, and Primetime Emmy Awards. Currently, she continues with roles more suited to her personality with indie films like Road to Paloma, alongside her husband. Behind the limelight, she spends most of her time with her kids – living a pretty much easy-going and mellow way of life. Don't worry, she still makes time for her career and has not left the industry.
29.Dave Matthews – South African/U.S.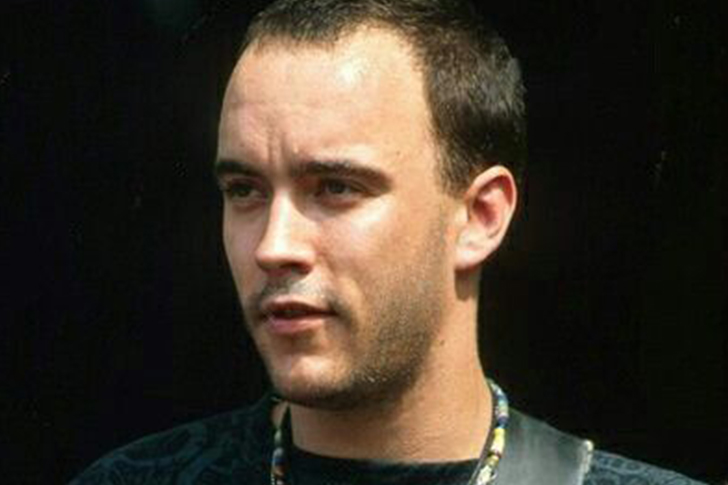 Musician and actor David John Matthews was born in Johannesburg, South Africa, on January 9, 1967. He was a self-taught guitarist who spent his youth moving around the world with his family. When Matthews was two years old, his family moved to Yorktown Heights, a New York suburb, where his father, a physicist, worked for IBM. They went back to South Africa and then moved back to the United States after high school to escape compulsory military service in South Africa. During this time, he worked as a bartender at Miller's, a jazz club in Charlottesville, Virginia, and he started to fantasize about forming his own band.
Matthews' biggest film credit will have to be when he played the title role of Will Coleman in the Disney film Where the Red Fern Grows. This was followed by Because of Winn-Dixie (2005), co-starring Jeff Daniels and Eva Marie Saint.
30.Jim Carrey – Canadian/U.S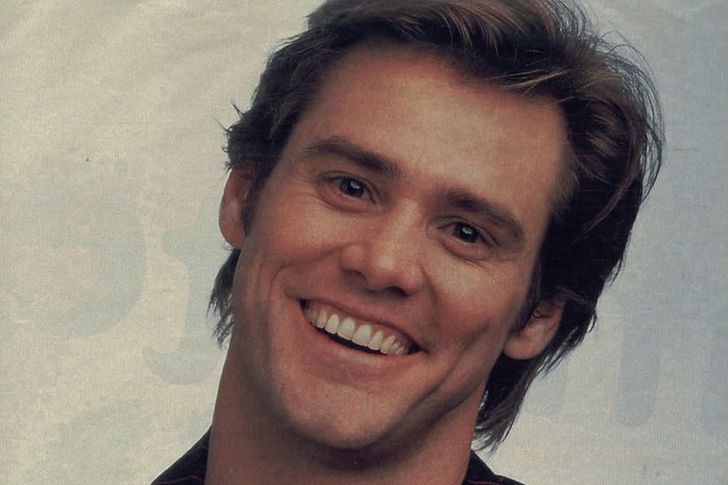 James Eugene Carrey, or better known as Jim Carrey, was born to Kathleen Oram-Carrey, a homemaker, and artist and accountant Percy Carrey, in the Toronto neighborhood of Newmarket, Ontario, Canada. He has three older brothers, John, Patricia, and Rita, and was baptized as a Roman Catholic. His mother had French, Irish, and Scottish ancestors, while his father had French-Canadian ancestors. Carrey was born in Canada but raised in the United States. He was granted US citizenship in October 2004 and continues to be a dual citizen of the US and Canada.
For his career, Carrey is an actor, comedian, journalist, author, and musician. He gained a degree of fame in 1990 after securing a recurring appearance in the television series In Living Color (1990–1994). He is well-known for his lively slapstick appearances. The Mask, Dumb and Dumber, and Ace Ventura: Pet Detective were among his first films as a leading man (1994).
31.Pete Wentz – German-British/Afro-Jamaican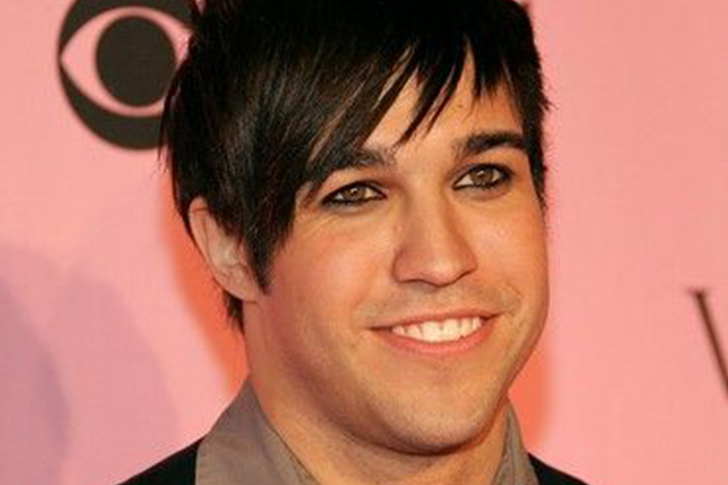 Peter Lewis Kingston Wentz III, or better known as Pete Wentz, was born on June 5, 1979, in the wealthy Chicago suburb of Wilmette, Illinois. His mother, Dale Lewis, is a high school admissions advisor, while his father, Pete Wentz II, is a solicitor. Wentz's father is of English and German ancestry while his mother is of Afro-Jamaican ancestry. He has two siblings, Hillary, his younger sister, and Andrew, his younger brother.
For his career, Wentz is a singer, songwriter, A&R consultant, poet, and record executive. Since 2001, he has been the bassist and lyricist for Fall Out Boy, an American rock band. He also founded the experimental, electropop, and dubstep band Black Cards during Fall Out Boy's hiatus, which lasted from 2009 to 2012. He is the owner of DCD2 Records, a record label that has signed bands like Panic! at the Disco and Gym Class Heroes. When the band retired from hiatus in February 2013, their albums American Beauty/American Psycho, Mania, and Save Rock and Roll became number one.
32.Louis C.K. – Mexican/U.S
Louis Alfred Székely, born September 12, 1967, is a Mexican-American stand-up comedian, journalist, actor, and filmmaker better known by his stage name Louis C.K. He has received multiple awards for his stand-up specials Live at the Beacon Theater, Oh My God, and The Chris Rock Show, Louie, and won a Peabody Award in 2012 as well. C.K. has also won two Grammy Awards for Best Comedy Album, and his stand-up show Shameless was ranked third by Rolling Stone in the Divine Comedy: 25 Greatest Stand-Up Specials and Movies of All Time list. He then landed fourth on the list of the 50 best stand-up comedians of all time back in 2017.
In the 1990s, C.K. started his work as a writer for Saturday Night Live, Conan O'Brien, David Letterman, Chris Rock, and Dana Carvey, among others. He has also directed two feature films, Tomorrow Night (1998) and Pootie Tang (2001). His net worth is around $35 million, and he probably has a lot of property investments already.
33.Lynda Carter Scots – Irish/Mexican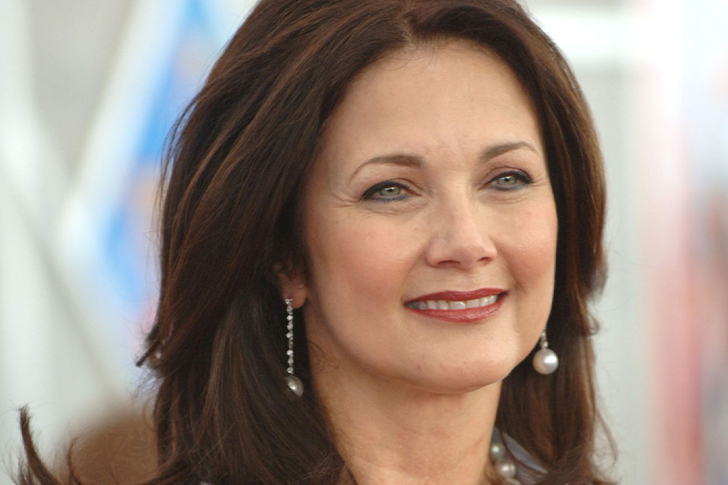 Lynda Jean Cordova Carter, who was born on July 24, 1951, in Phoenix and is the daughter of Juanita Córdova and Colby Carter. Her father is of English and Scots-Irish origin while her mother is of Mexican, Spanish, and French descent. She has two siblings, Vincent and Pamela. Carter was married twice. Her first husband was Ron Samuels, her former talent handler, from 1977 to 1982. After hiring a lawyer and separating, she then got married to Washington, D.C. attorney Robert A. Carter in January 1984.
For her career, Carter is an actress, musician, songwriter, and model – she was also Miss World USA 1972 winner. She is best known for playing Diana Prince / Wonder Woman in the American live-action television series Wonder Woman from 1975 to 1979. It was based on the DC comic book fictional superhero character of the same name, and it aired on ABC and then CBS.
34.Bob Marley – Jamaican/Syrian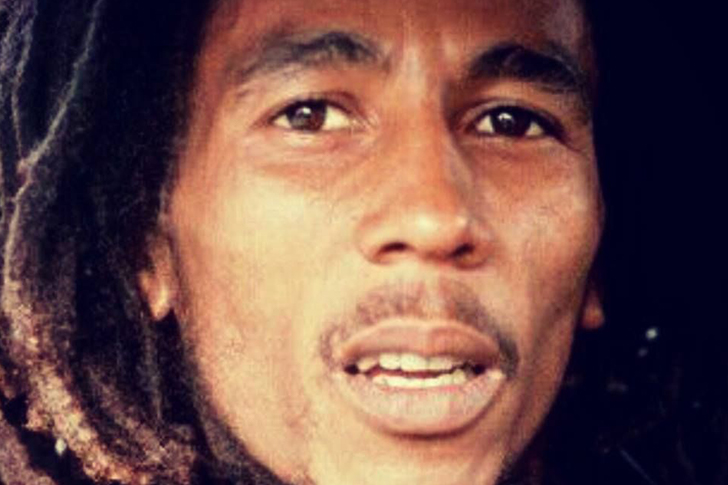 Norval Sinclair Marley and Cedella Malcolm gave birth to Robert Nesta Marley, or better known as Bob Marley, on February 6, 1945, on his maternal grandfather's farm in Nine Mile, Saint Ann Parish, Jamaica. His father was a Jamaican from Clarendon Parish and appeared to be descended from Syrian Jews.
Marley was a Jamaican singer, songwriter, and guitarist. His musical career was characterized by fusing elements of reggae, ska, and rocksteady, as well as his unique vocal and songwriting style. However, he is still thought of as one of the founders of reggae. For more than a decade, Marley's contributions to music raised the prominence of Jamaican music around the world, and he became a national name in popular culture. Marley became recognized as a Rastafari figure over the course of his career, and he infused spirituality into his music. After a successful career, he made investments in real estate, and one of his properties is estimated at $150 million dollars as of 2021.
35.Carmelo Anthony – Venezuelan/African-U.S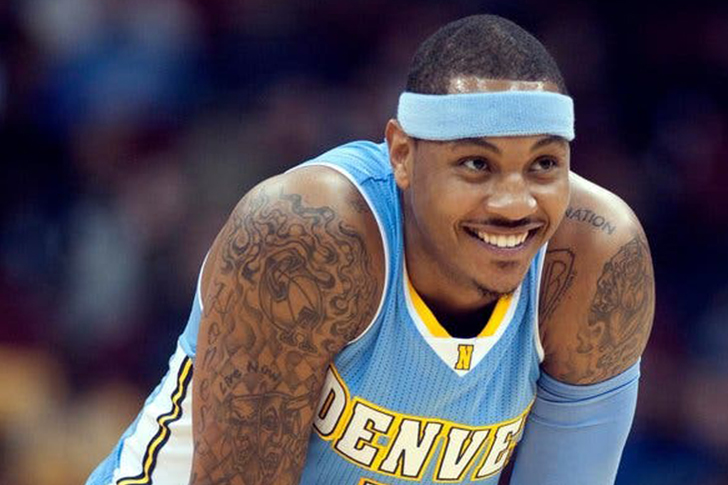 Carmelo Kyam Anthony was born in the Red Hook housing projects in Brooklyn, New York City. His father, Carmelo Iriarte, was born in Manhattan to Puerto Rican parents. Iriarte was of African, Spanish, and indigenous ancestry, and some of his roots were also traced to Venezuela. His mother, Mary Anthony, is African-American.
He currently plays with the Portland Trail Blazers in the NBA. Anthony has been an NBA All-Star ten times and a member of the All-NBA Team six times. He was also part of the Syracuse Orange basketball team, where he won a national championship as a freshman in 2003 and was voted the NCAA Tournament's Most Outstanding Player. As of 2020, Anthony earned $260 million from his NBA salary alone. He must have done a lot of financial planning to keep track of his money, as his net worth as of 2020 is now a whopping $160 million.
36.Aubrey Plaza – Puerto Rican/Irish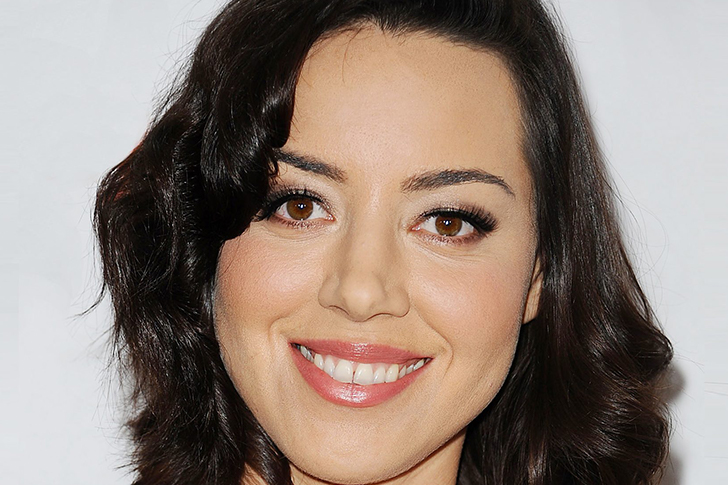 Aubrey Christina Plaza was born in Wilmington, Delaware, and was named after the song Aubrey by Bread. Her mother is attorney Bernadette, who is Irish, and his father David Plaza, who is a financial advisor, is Puerto Rican. She has two sisters named Renee and Natalie.
Plaza is a producer, comedian, and actress. She first performed at the Upright Citizens Brigade Theater, with an improv and sketch comedy. She then rose to fame after her portrayal of April Ludgate on the NBC sitcom Parks and Recreation from 2009 to 2015. She also appeared in the FX television series Legion from 2017 to 2019. Since 2011, Plaza has been dating Jeff Baena, who is a writer and director. They live in one of their property investments in Los Angeles, California. Currently, Aubrey's net worth is already up to $6 million, which will probably continue to grow given how her career is progressing.
37.J. Cole – German/U.S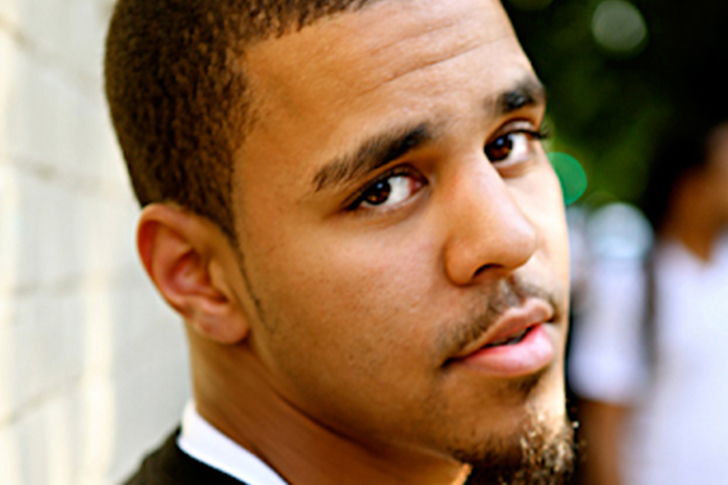 Jermaine Lamarr Cole, or better known as J. Cole, was born on January 28, 1985, in Fayetteville, North Carolina, on a military base in Germany. He is a rapper, actor, songwriter, and record producer, who is considered one of his generation's most influential rappers.
His fourth album, 4 Your Eyez Only, which was influenced by jazz, debuted at number one on the Billboard 200. J. Cole's next album, KOD, was his fifth number-one album on the Billboard 200. This also got the then-record six simultaneous top 20 hits on the Billboard Hot 100, tying with The Beatles. As of 2020, he earned $117 million from his career. He must have done a lot of financial planning to keep track of his money, as his net worth as of 2020 is now a whopping $60 million – as expected of this amazing rapper.
38.Ryan Lochte – Cuban/German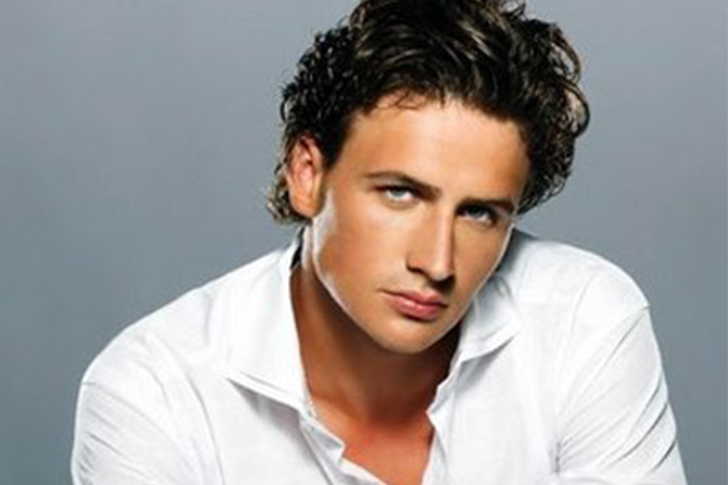 Ryan Steven Lochte was born in Rochester, New York, and is the son of Ileana "Ike" Aramburu and Steven R. Lochte. His mother is a Cuban who grew up in Havana, and his father is of Dutch, English, and German ancestry. He has two older sisters, Kristin and Megan, and two younger brothers, Devon and Brandon.
Lochte is a 12-time Olympic medalist and professional swimmer. He is the second-most decorated swimmer in Olympic history after Michael Phelps. Lochte is also second to Natalie Coughlin, Dara Torres, and Jenny Thompson, in terms of the cumulative number of medals. He is currently in a relationship with Kayla Rae Reid, and in 2016, the couple got engaged. A year later, they welcomed their first child into the world. It was only in 2018 when Lochte and Reid married, and they now have children. We probably won't hear about them hiring lawyers in the future!
39.Slash – British/U.S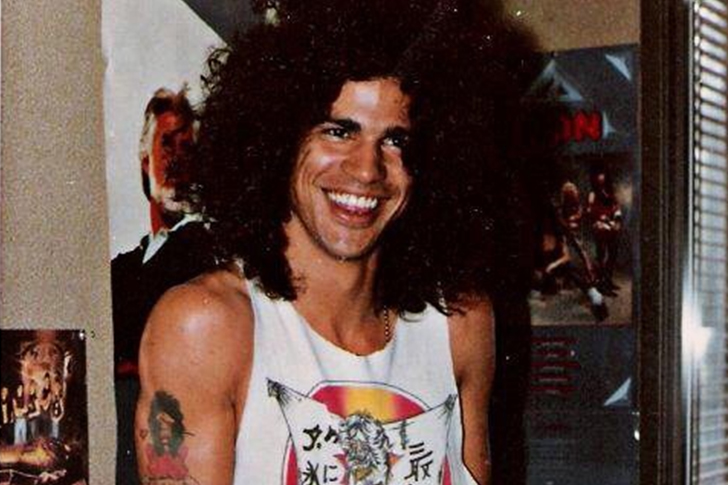 Saul Hudson, also known by his stage name, Slash, is an English-American singer, songwriter, and record producer. He is best known for being the lead guitarist of the American hard rock band Guns N' Roses, with which he gained international fame in the late 1980s and early 1990s. Slash has gained critical praise and is now regarded as one of rock's best guitarists.
Slash married model-actress Renée Suran in Marina del Rey, California, on October 10, 1992. After five years of marriage, they hired a lawyer and separated in late 1997. Slash then married Perla Ferrar in Hawaii on October 15, 2001. They have two sons named, London Emilio and Cash Anthony. In August 2010, Slash separated from Ferrar, but the pair was able to work it out and reconcile two months later. He hired an attorney once more in December 2014 to separate for good.
40.Halsey – African-U.S/Italian-Hungarian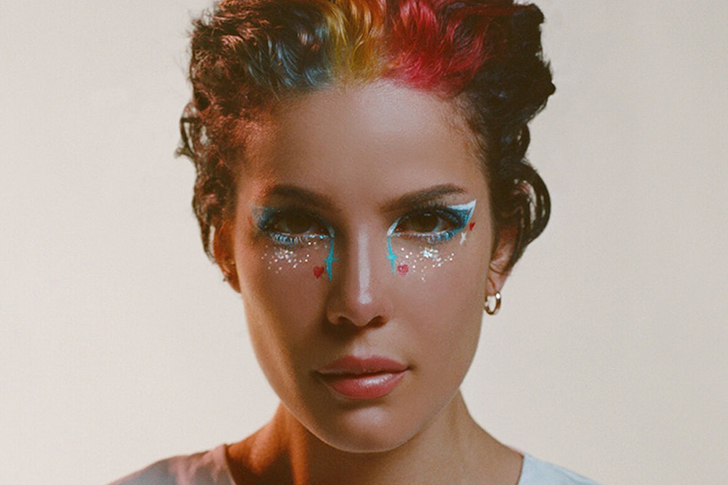 Ashley Nicolette Frangipane, or better known as Halsey, was born in Edison, New Jersey, on September 29, 1994. Her mother is Italian and Hungarian, while her father Chris, is African-American with some Irish ancestry. She has two younger brothers named Sevian and Dante.
For her career, she is a musician and songwriter from the United States. She was signed by Astralwerks in 2014 after gaining recognition through self-produced songs on social media sites. Her debut EP, Room 93, was released later that year. Her second album, Hopeless Fountain Kingdom, then topped the charts. Halsey's success continues on to her third album, Manic, which peaked at number two. With a successful career, it's no wonder she can make an investment in a $2.23 million home in Hollywood Hills. She sold this home for $2.375 million in March 2020. In 2019 she purchased a 2,200-square-foot home in Sherman Oaks for $2.4 million. In January 2021, Halsey also bought One Direction singer Liam Payne's Calabasas mansion for $10.16 million.
41. Amerie – African-American/Korean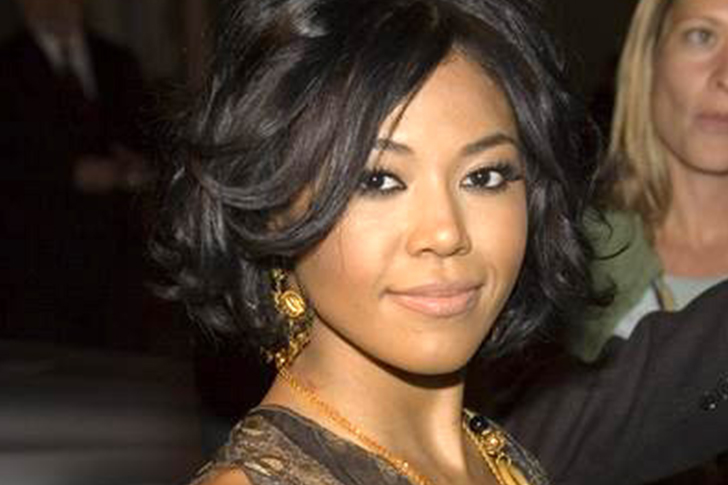 Amerie Mi Marie Nicholson (formerly Rogers) was born to Charles Rogers, an African American father, and Mi Suk, a Korean mother. The Rogers family moved to South Korea a few months after Amerie was born, where she spent the first three years of her life. Since her father was a chief warrant officer in the United States military, the family moved around a lot, including Alaska, Texas, Virginia, and Germany.
Amerie has characterized her parents as conventional Christians who are religious and protective. On school days, she and her sister were not allowed to leave the house or use the internet. The singer studied literature at Georgetown University and earned a Bachelor of Arts degree in English with a Fine Arts minor in architecture. Later on, Amerie started dating her manager, Sony music executive Lenny Nicholson, in 2004 and welcomed their first child, a son, on May 15, 2018.
42. Tatyana Ali – Indo-Trinidadian/Afro-Panamanian
Tatyana Marisol Ali, the eldest daughter of Sheriff and Sonia Ali, was born on January 24, 1979, in North Bellmore, New York. Tatyana was born to an Indo-Trinidadian father and an Afro-Panamanian mother.
From 1990 to 1996, Alini became widely known for her appearance as Ashley Banks on the NBC sitcom The Fresh Prince of Bel-Air. She also had a recurring appearance as Roxanne on the CBS soap opera The Young and the Restless from 2007 to 2013, and she starred as Tyana Jones on the TV One original series Love That Girl! Ali also earned a bachelor's degree in African-American Studies and Government from Harvard University in 2002 and became a spokeswoman for Barack Obama's presidential campaign in 2008, traveling around the United States and organizing voter identification drives on college campuses. From 1995 to 1998, she was in a relationship with television star Jonathan Brandis. Ali confirmed her engagement to Dr. Vaughn Rasberry, an assistant professor of English at Stanford University whom she met on eHarmony, in March 2016.
43. Tracee Ellis Ross – American/African-American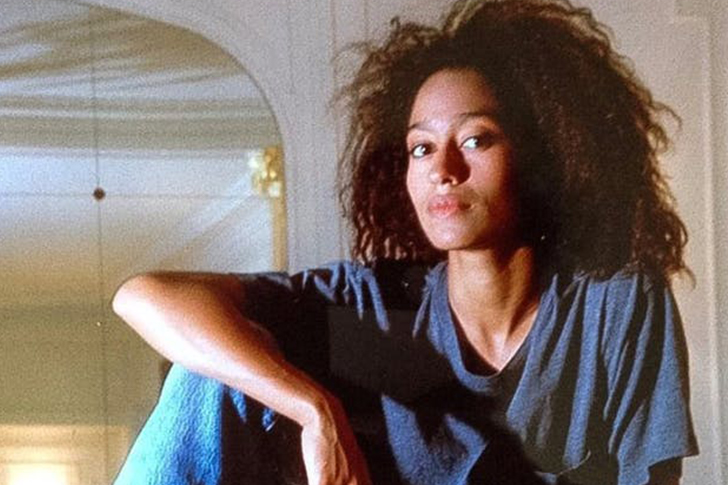 Tracee Joy Silberstein is the daughter of Motown singer/actress Diana Ross and music industry consultant Robert Ellis Silberstein, and she was born in Los Angeles, California. Her father is a devout Jew, while her mother is of African descent. Since her father dropped the name Silberstein, she took the name Tracee Ellis Ross to keep both of her parents' names.
Ross is an actress, musician, actor, TV presenter, producer, and director. She attended Brown University and graduated in 1994 with a theatre degree. Girlfriends (2000–2008) and Black-ish (2014–present) are two of her most famous television shows. Ross is the owner of Pattern Beauty, a curly haircare brand. Tracee acquired three step-siblings after her mother married Arne Nss Jr. in 1985: Katinka, Christoffer, and folk singer Leona Naess, both of whom she remains close with. Ross Arne and Evan Ross, her two half-brothers, were born in 1987 and 1988, respectively before her mother and Naess separated in 1999.
44.Vanessa Marcil – French-Italian/Mexican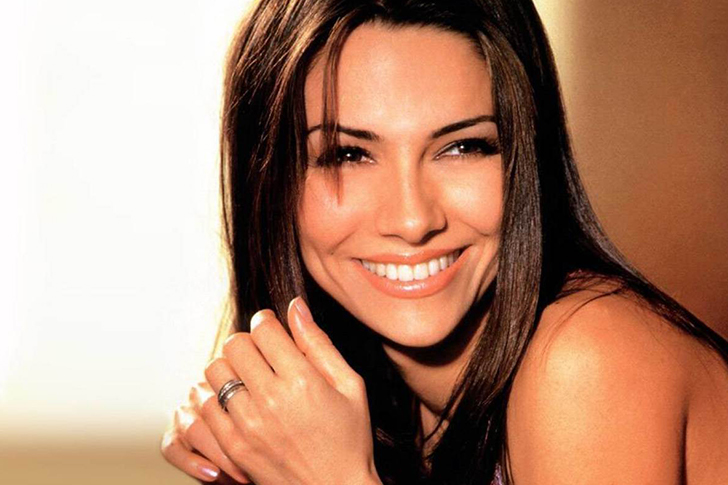 Vanessa Marcil is an amazing actress known for her role as Brenda Barret on the renowned television series General Hospital. She is also famous for playing the role of Gina Kincaid on one of the best television shows back in the day, Beverly Hills, 90210. Vanessa has been in the entertainment industry since 1992 and has won a couple of prestigious awards, including an Emmy Award for Outstanding Supporting Actress in 2003.
Vanessa may be 52 years old already, but she looks like she hasn't aged at all, even if she is already married twice and is now a mom to Kassius Lijah Marcil-Green. She ought to give credit to her parents for her seemingly ageless beauty. Her Caucasian mother, Patricia Marcil Ortiz, is of Italian, Portuguese, and French ancestry. Meanwhile, her father, Peter Ortiz, is Mexican. She was born and raised in Indio, California.
45.Soledad O'Brien – Afro-Cuban/Australian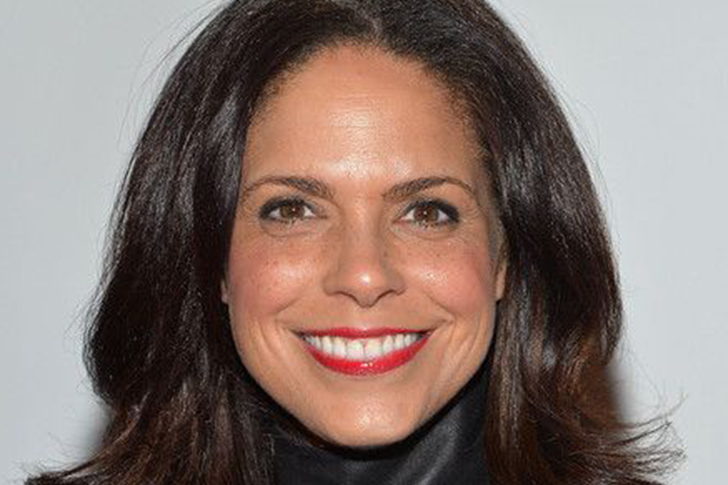 American broadcaster Soledad O'Brien is not just a renowned broadcast journalist. She is also an executive producer. Since 2016, this television star has been the host of Matter Of Fact With Soledad O'Brien. Talk about becoming a major success! Soledad is also the chairwoman of a multiplatform media production company and distributor called Starfish Media Group, which she founded in 2013. In 2000, she received her degree in English and American Literature from Harvard College while being pregnant with her firstborn.
Soledad is such an inspiration to many women around the world who aspires to make a career for themselves while building a family. This 54-year-old has been married to her now-husband Brad Raymond since 1995, and they share four beautiful kids. Her Afro-Cuban mother, Estella, and her Australian father of Irish descent could not be more proud of her.
46.Cassie Ventura – African-American/Filipino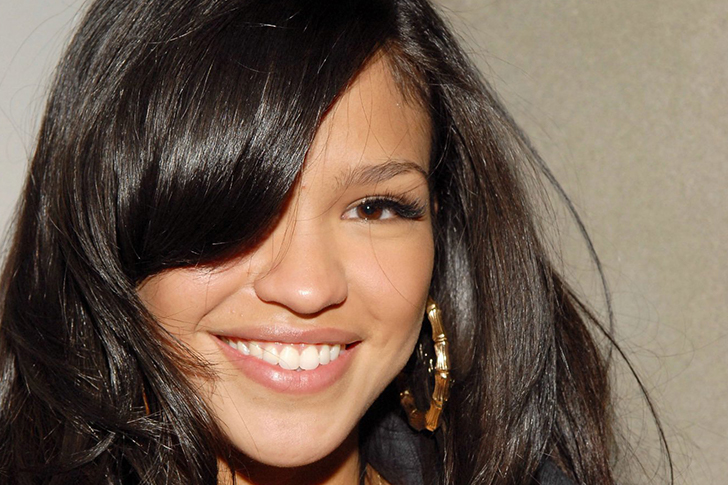 Singer-songwriter Casandra Elizabeth Ventura Fine is famously known as Cassie. This star is also a supermodel. Who wouldn't be with the incredible combination of genes she has. Her African-American mother, Stacey Hobson, is of West Indian and Mexican descent, while her father boasts Filipino ancestry. Cassie was born and raised in New London, Connecticut since her birth on August 26, 1986.
Her career in the entertainment industry began when she met record producer Ryan Leslie back in 2004. He later signed her to NextSelection Lifestyle Group. In 2006, Cassie released her self-titled debut studio album. It peaked at number four on the Billboard 200 chart. One of her biggest hit singles is Me & You, featured in the top three on the Billboard Hot 100. As of 2020, her net worth is already a staggering $8 million. She must have done a lot of financial planning to keep track of her assets.
47.Leona Lewis – Irish-Italian/Afro-Guyanese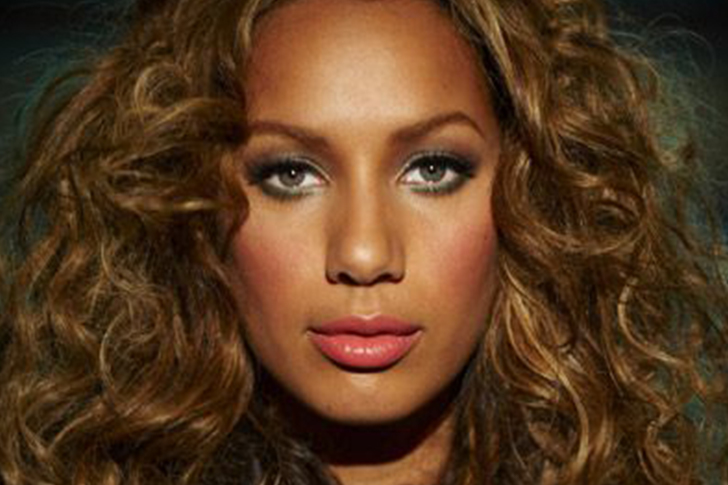 British singer-songwriter Leona Lewis was born and raised in London Borough of Islington, London, United Kingdom. From her maternal side of the family, Leona boasts Irish, Welsh and Italian ancestry and Afro-Guyanese heritage from her father's side. She may be 36 years old, but she is aging like fine wine, thanks to her parents and their excellent combination of genes that made Leona.
Leona attended multiple theatre schools, including Sylvia Young Theatre School, Ravenscourt Theatre School, and Italia Conti Academy Of Theatre Arts. No wonder she's so natural on screen! The singer also took up a degree at the BRIT School of Performing Arts and Technology but was no longer able to continue. It doesn't matter, though. She still became a huge success in the entertainment industry either way after winning The X Factor in 2006 and gaining a 1-million-euro record contract with Syco  Music.
48.Meghan Markle – African-American/Dutch-Irish
American actress turned British Royal Meghan Markle is someone we are now all familiar with. She started her acting career while she was taking up a degree at Northwestern University. Before becoming a member of the British Royal Family, Meghan was formerly married to Trevor Engelson from 2011 to 2013. However, she has tied the knot with Prince Harry, Duke Of Sussex, in 2018. A year after saying theirs vows, Meghan and Harry welcomed their son, Archie Harrison Mountbatten-Windsor, on May 6, 2019.
Like many celebrities and individuals in the United States, Meghan is also of mixed heritage, making her a historic addition to the British Royal bloodline. The Duchess of Sussex's mother is an African-American. Her father, on the other hand, is Caucasian of Irish and Dutch descent. She was born on August 4, 1981, at Canoga Park, Los Angeles, California.
49.Meg Tilly – Irish/Chinese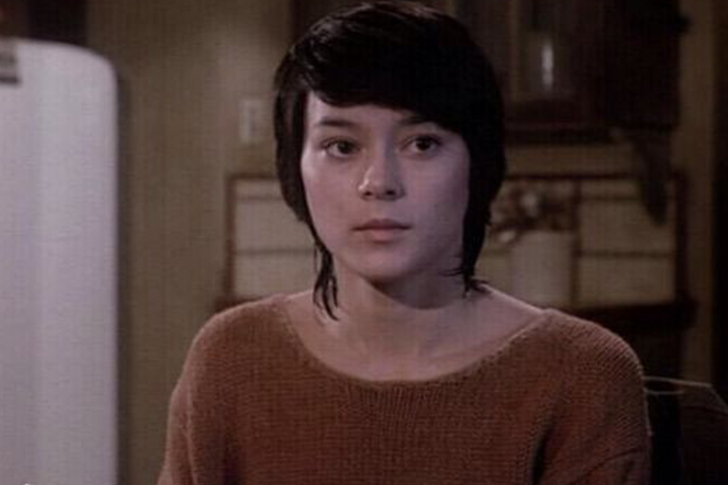 Meg Tilly is not only a renowned novelist, but she is also a highly respected actress in the entertainment industry. She's famous for her role in the 1985 movie Agnes Of God. She ultimately got nominated for the Academy Award for Best Supporting Actress for her role, and she even won a Golden Globe Award for unbelievable performance. Meg also starred in numerous films including, The Big Chill, Valmont, Psycho II, and Masquerade. As of 2020, her net worth is around $3 million, with profitable investments to boot.
Patricia Tilly, Meg's mother, is of Finnish, Irish, and First Nations ancestry, making her Caucasian. In addition to that, Meg's father, Harry Chan, is of Chinese descent. Meg has been happily married to Don Calame since 2002. She also has three kids, Emily Zinnemann, David Zinnemann, and Will Firth, with her former lovers.
50.Rae Dawn Chong – Afro-Canadian/ Chinese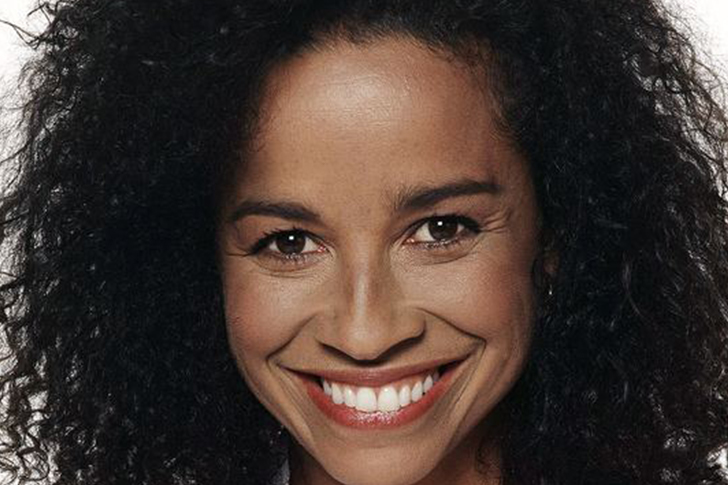 Canadian-American actress Rae Dawn Chong is still one of the most stunning beauties out there, and all the credit goes to her parents' genes! Rae boasts Afro-Canadian and Cherokee ancestry from her mom's side, while her Chinese father also boasts French and Scotch-Irish heritage. She was born on February 28, 1961, in Edmonton, Canada.
As an actress, she has starred in several films, including The Color Purple And Commando, Boulevard And Time Runner, and Quest for Fire, for which he received the Genie Award for Best Performance by an Actress in a Leading Role in 1983. Interestingly, the 19-year-old Chris Pratt, who was waiting tables at the Bubba Gump Shrimp Company restaurant in Maui, was scouted and cast by Rae for her directorial debut. It was a short horror film titled, Cursed Part 3. The 60-year-old Rae has been married three times, and she is already a mother to one.
51. Howie Dorough – Puerto Rican/Irish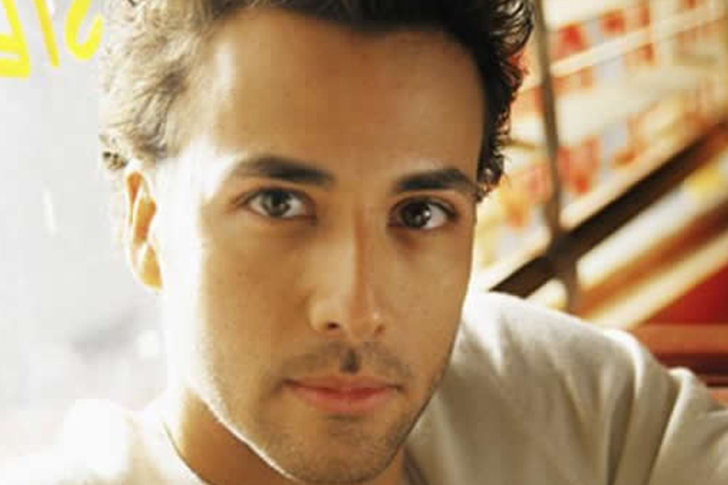 American singer-songwriter Howie Dorough is also an amazing actor. He is extremely popular for being a co-founder and a member of one of the biggest vocal groups of Backstreet Boys. With AJ McLean, Nick Carter, Kevin Richardson, and Brian Littrell, Howie became a sensational hit in 1993. After releasing their first album, the band steadily climbed to the top as it sold about 8 million copies worldwide. Backstreet's Back, their second album, got the number four spot on the Billboard 200 and sold 14 million copies.
Howie's Caucasian father, Hoke, is of Irish descent, and his gorgeous mother, Paula Flores, is Puerto Rican. That is why Howie looks youthful as ever! He was born in Orlando, Florida, on August 22, 1973. He got his degree from Valencia College, and as of 2020, Howie already has a jaw-dropping net worth of $45 million.
52.Rain Pryor – Caucasian/African-American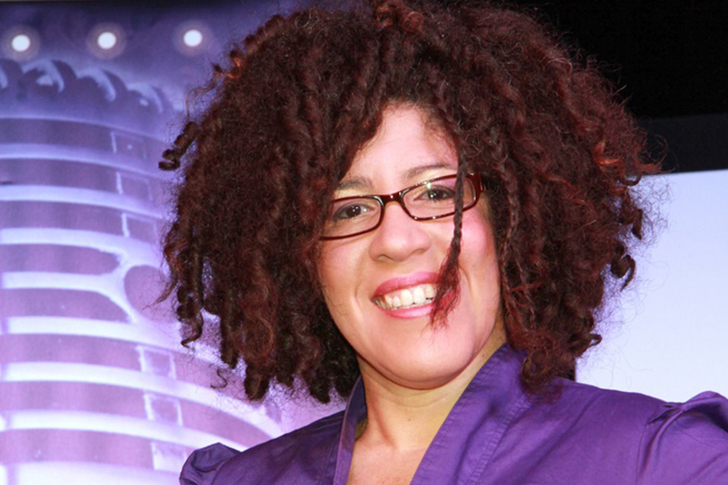 Actress and comedian Rain Pryor was born in Los Angeles, California, in July 1966, 1969. Shelly R. Bonus, Rain's mother, is Caucasian and Jewish, while her father, Richard Pryor, is African-American. As someone who was born to a famous parent in the entertainment capital of the world, nonetheless, you just know that Rain's destiny was in front of the camera.
Rain went on to portray the role of Theola June Jones on the ABC television series titled Head Of The Class. She also starred on the Showtime series called Rude Awakening as Jackie. Her most significant stage credit will have to be when she played the title role of Billie Holiday in the United Kingdom tour of Billie Holiday Story. After that, Rain also got the title role of Ella Fitzgerald on Ella, Meet Marilyn in the United Kingdom premiere of the show. This 51-year-old actress has been in the entertainment industry, making people laugh since 1988.
53.Clark Johnson – Caucasian/African-American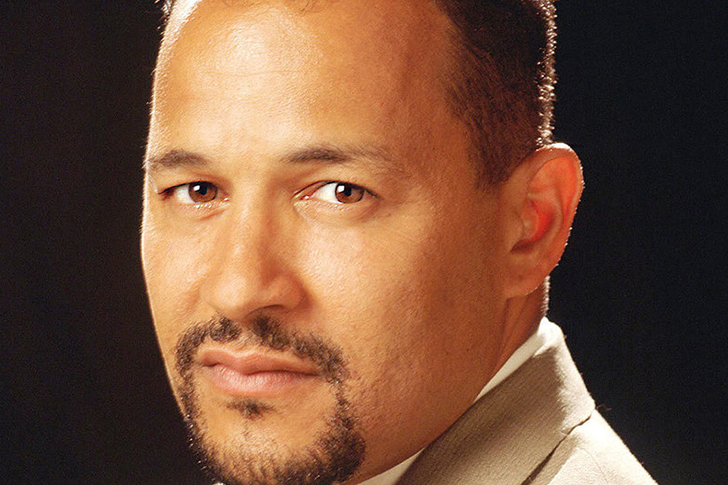 American actor Clark Johnson was born to an African-American father and a Caucasian mother. Clark has three other siblings, which included the singer Taborah Johnson and jazz singer Molly Johnson. He got his film degree at the Ontario College of Art and attended Concordia University in Montreal, Quebec. No wonder he is well-rounded.
Clark has been active in the entertainment industry since 1983. He has worked both in television and in film. He is famously known for portraying the role of David Jefferson in the television series, Night Heat which aired from 1985 to 1988. He also starred as Meldrick Lewis in Homicide: Life On The Street from 1993 to 1999. In 2003, he directed the critically acclaimed movie S.W.A.T.  and The Sentinel in 2006. As of 2020, he now has a net worth of $1.4 million.
54.Tamera Mowry – African-American/English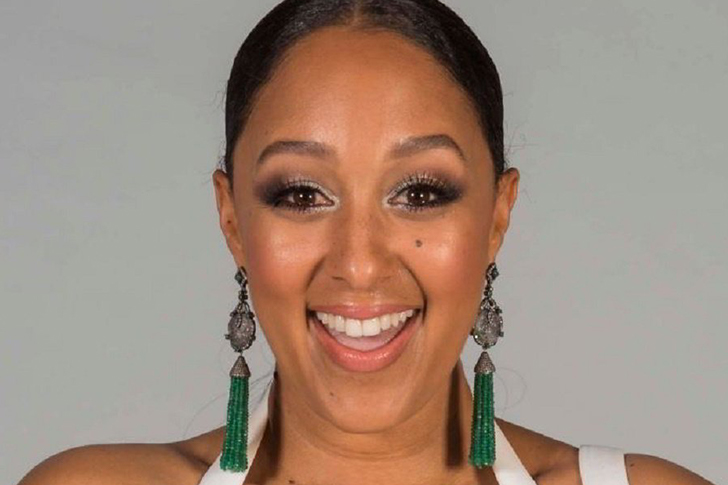 Actress Tamera Darvette Mowry-Housley may be married to her wonderful husband Adam Housley and is already a mother of two, but did know that she was once a child star who rose to stardom with her twin sister Tia Mowry? They both starred in the television sitcom titled Sister, sister. Tamera and her sister Tia were also the stars for the Disney Channel Original Movie, Twitches and Twitches Too.
Tamera is a beautiful combination of her African-American mom, Darlene, who is of Afro-Bahamian descent, and her Caucasian father, Timothy, of English ancestry. She was born in Gelnhausen, Germany. Tamera and her twin Tia also have two brothers named Tavior and Tahj, who got their degree from the University of California, Davis, where they also played college football. Despite having a hugely successful career as an actress, Tamera and her sister are now spending more time with their families and accepting only minor projects.
55.Jasmine Guy – Portuguese/African-American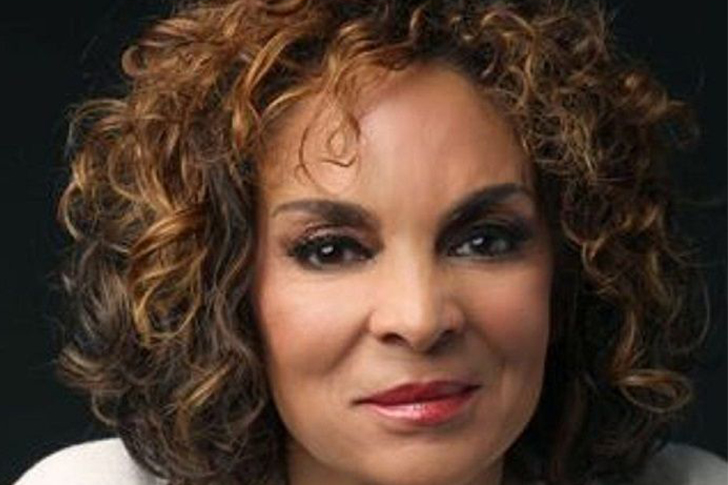 Jasmine Guy is an actress, singer, and director known for her role as Dina in the movie School Daze back in 1988. She also played the role of Whitley Gilbert-Wayne on the NBC television series, The Cosby Show spin-off A Different World. As of 2020, Jasmine's net worth is already up to $4 million, with an equally impressive credit score to boot.
As a mixed-race individual, Jasmine boasts an African-American heritage from her dad's side and Portuguese on her mom's side. She was born on March 10, 1962, in Boston, Massachusetts, and went to Northside Performing Arts High School. Jasmine was only 17 when she decided to move to New York and study dance at the Alvin Ailey American Dance Center. Jasmine is one year shy of turning 60, but she looks like she has not aged a day, even if she is already a mother to a beautiful daughter, Imani Ducket.
56.Kimberley Locke – Caucasian /African-American
American, Kimberly Dawn Locke is a talented singer-songwriter who is a widely known television personality from the daytime talk show titled Dr. And The Diva. She first gained popularity when she participated in the television series American Idol back in 2003, finishing in 3rd. As a singer, Kimberly started singing at the tender age of five in her local church. She garnered attention from the media after participating in Celebrity Fit Club, a reality television show featuring overweight celebrities and their journey towards losing weight. Putting the weight aside, Kimberley is extremely beautiful. That is why she also became a plus-size model.
She ought to give credit to her gorgeous Caucasian mother, Christine, and her African-American Donald for passing on their incredibly gorgeous genes. This 43-year-old star born in Hartsville, Tennessee, is not only good looking she is also multi-talented.
57.Tia Mowry – African-American/English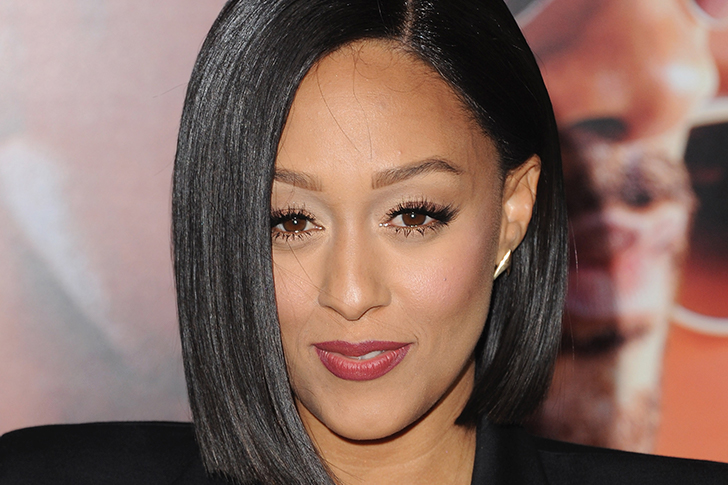 Tia Mowry, together with her sister Tamera, is undoubtedly one of the most recognizable twins in the entertainment industry. Tia has been in the entertainment industry since 1990. This superstar first gained prominence when she played the role of Tia Landry in the famous sitcom titled Sister, Sister, that aired from 1994 to 1999,  alongside her twin sister, Tamera. Together, they starred in the Disney Channel Original Movie, Twitches in 2005 and its sequel Twitches Too. Not only is Tia an amazing actress, but she also finished her studies. She got her college degree from Pepperdine University in Malibu, California, with her sister, Tamera. Tia is now happily married to her husband, Cory Hardrict, and they share two beautiful children.
The 42-year-old Tia was born in Gelnhausen, Germany. Her African-American mother, Darlene, is of Afro-Bahamian descent. Meanwhile, her father traces his roots back to England.
58.Lindsay Price – Korean/German-Irish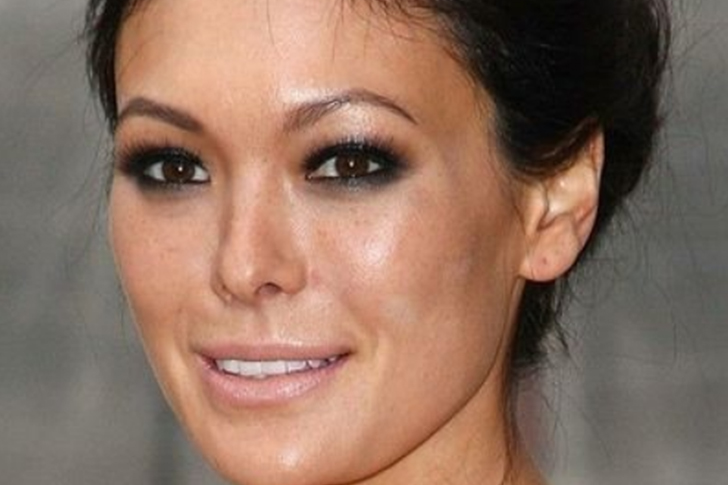 Television actress and singer Lindsay Price was raised by her Korean mom Haeja and her Irish-German father, William. She was born in Arcadia, California, back on December 6, 1976. She may be 44 years old as of 2020, but she is still gorgeous as ever, and all the credit goes to her beautiful parents and their combined genes that made Lindsay.
This amazing star is famously known for portraying the role of Janet Sosna in the renowned television series titled Beverly Hills, 90210, and for her role as Victory Ford in Lipstick Jungle. Some of you might have missed Lindsay when she starred in one of the greatest soap operas of all time, All My Children. Her most recent project was in the show called Splitting Up Together. This 44-year-old actress tied the knot with her now-husband Curtis Stone in 2013 and has been happily married since.
59.Faith Evans – American-African/English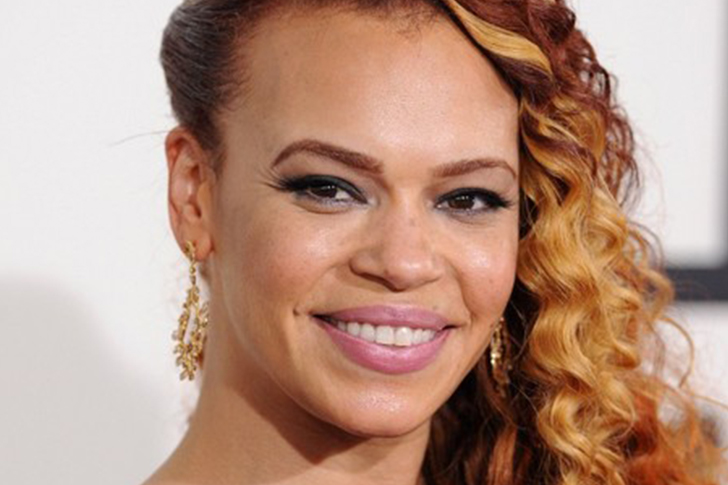 Faith Evans is one of the biggest names in the Hip Hop and R&B scene. She is noted as the first female artist to get signed under Bad Boy Entertainment. The record label was also home to several famous artists such as  Carl Thomas, Mase, and The Notorious B.I.G., with whom Evans got married soon after. Evans rose to international prominence with the launch of her debut album Faith in 1995. She is given credit for numerous hit singles, including I'll Be Missing You, Never Gonna Let You Go, You Used to Love Me, Love Like This, and Soon as I Get Home. The singer tried her luck in acting, appearing in films like Girls Trip, Soul Kittens Cabaret, and Turn It Up.
Evan is of mixed racial ancestry. Her mother, Helene, is African-American, while her father, Richard, is English. However, she reportedly has never met her father.
60.Nahla Aubry – American/Canadian | Halle Berry's Daughter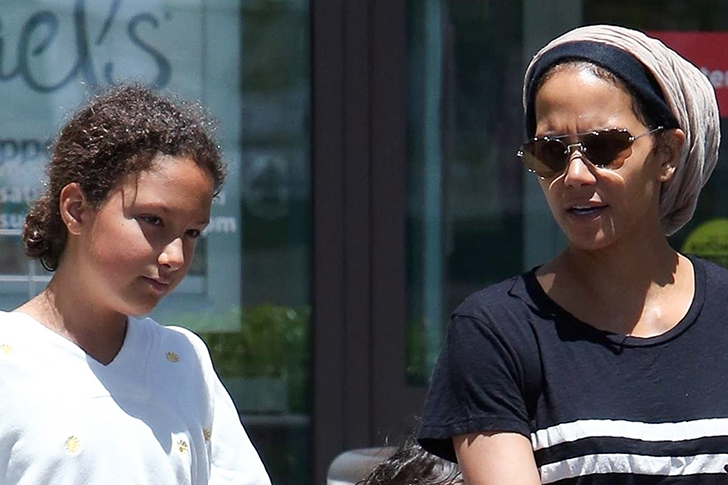 Halle Berry is, without a doubt, one of the most beautiful faces in the entertainment industry. She flaunted her acting prowess along with her beauty in several films over the years, including X-Men, Catwoman, and Things We Lost in the Fire. Outside of her successful career, Berry has had her fair share of romantic affairs. She dated French-Canadian model Gabriel Aubry back in 2005. Their relationship eventually bore them a daughter in 2008, whom they named Nahla Ariela. The couple's combined genes are evident in their now thirteen-year-old daughter. However, despite their seemingly blossoming family life, Berry and Aubry decided to call it quits by 2010.
Although they are no longer together, Berry and Aubry prioritize pouring investments into Nahla's future. Berry, in particular, has been vocal about protecting her children from the public eye. She reportedly pushed to pass an anti-paparazzi bill in California alongside fellow actress Jennifer Garner.
61.Henry Baskett IV – African-American/American | Kendra Wilkinson's Son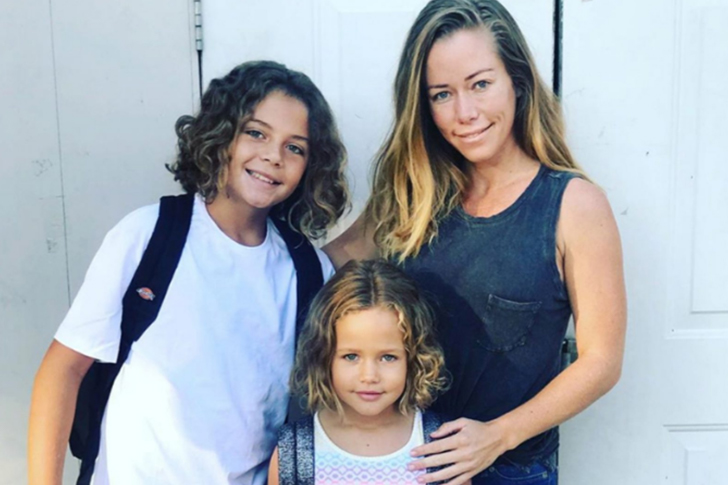 Kendra Wilkinson rose to mainstream success during her stint on the reality television show The Girls Next Door alongside Bridget Marquardt and Holly Madison. She later went on to star in her reality series titled Kendra, which aired from 2009 until 2011. She earned credits from several shows and films, including Scary Movie 4, Entourage, Dancing with the Stars, Las Vegas, and E! True Hollywood Story. While still working as a model, Kendra Wilkinson began dating Hank Baskett and subsequently got engaged six months later. Baskett is a wide receiver for the Philadelphia Eagles American football team. The couple tied the knot the following year and welcomed their first child, Henry Randall.
Henry is of biracial ancestry, getting half of his genes from his African-American dad. The now 11-year-old Henry and his younger sister Alijah inherited their parents' good looks.
62.Henry Samuel – German/British | Heidi Klum's Son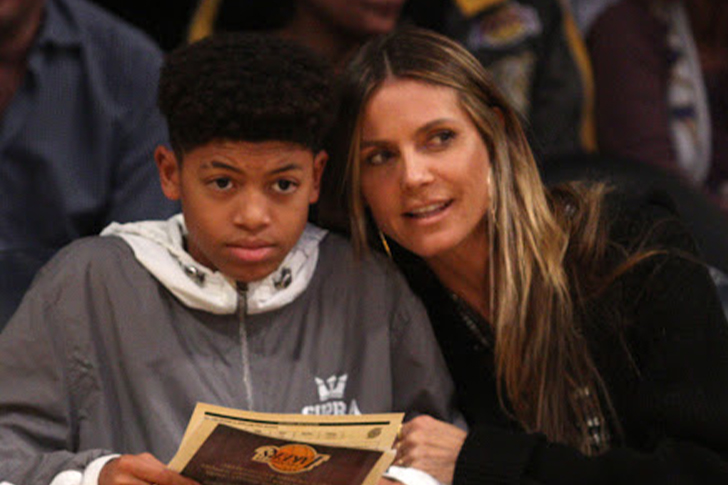 Heidi Klum is one of the legendary supermodels in the industry. As a model, Heidi showcased her trademark blonde hair and long legs in several runway shows that attracted several audiences worldwide. She also appeared in numerous magazine covers, including Elle, Vogue, Harper's Bazaar, Marie Claire, and InStyle. Besides her superb work, Klum was the first German model named as a Victoria's Secret Angel. Her modeling career ultimately allowed her to venture out into television and films. She appeared in shows such as Project Runway, America's Got Talent, Desperate Housewives, How I Met Your Mother, and Germany's Next Topmodel. She earned credits in films and Ella Enchanted, Perfect Stranger, Ocean's 9, and The Devil Wears Prada.
Klum married musician Seal back in 2005. Although the couple's marriage did not last, it still bore them three lovely children. The eldest Henry has inherited his father's eyes and his mother's smile. He and his two younger siblings are of mixed German and British ancestry.
63.Ava Jackman – German/Mexican | Hugh Jackman's Daughter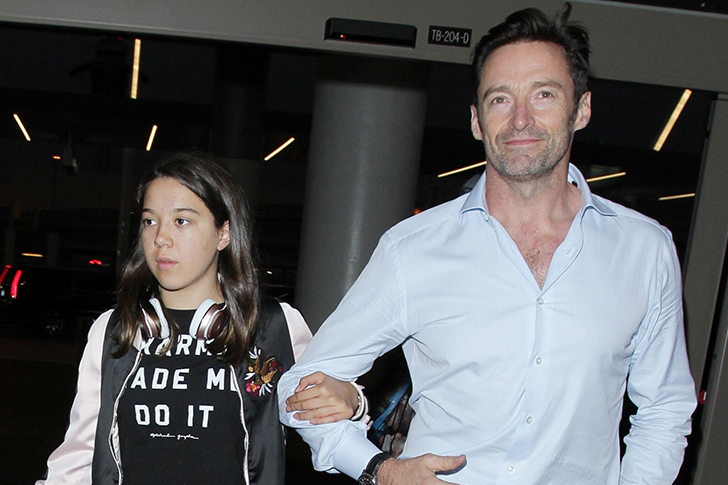 Ever since Hugh Jackman donned the suit and claws of X-Men character Wolverine, his fame has reached towering heights. He later went on to earn major acting credits in films such as The Prestige, Les Miserables, Chappie, The Front Runner, and The Greatest Showman. Outside of the screen, the actor has starred in several stages, including Beauty and the Beast, The Boy from Oz, The Music Man, Sunset Boulevard, and The Season at Sarsaparilla. Although he was born in Australia, Jackman's parents are of English ancestry. Due to this, he holds both British and Australian citizenship. The now fifty-two-year-old actor has been married to his wife, fellow actress Deborra-Lee Furness since 1996. Together, they have adopted two wonderful children named Oscar and Ava.
According to an interview with his wife, Jackman stated that both his children are of interracial ancestry. Ava, in particular, is half German and half Mexican.
64.Moroccan Cannon – African American/Irish | Mariah Carey's Son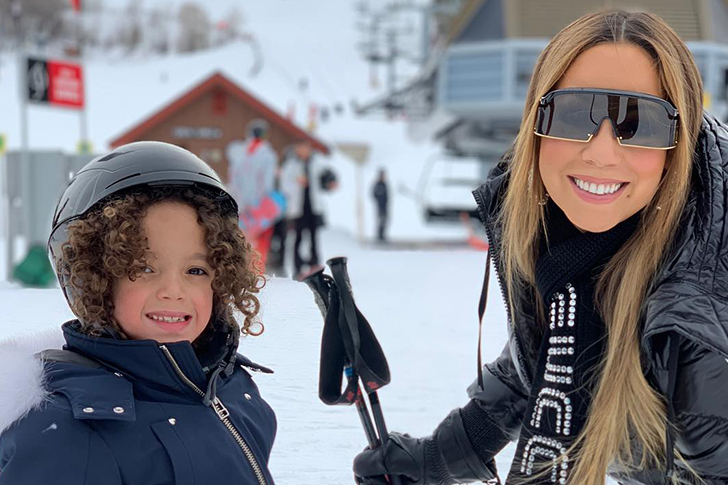 There's no arguing that Mariah Carey is one of the biggest pop stars of all time. However, she is also quite known for her close relationship with her twins, Moroccan and Monroe Cannon. Moroccan and Monroe were Carey's children with her ex-husband Nick Cannon. In particular, Moroccan got his name after the Moroccan décor apartment where Carey and Cannon got engaged in 2008. Moroccan, along with Monroe, has African American, Afro-Venezuelan, and Irish ancestries from both Carey and Cannon. Even though Moroccan's parents have parted ways since 2016, his parents strived to make investments in him and his sister.
Moroccan is quite close to his mother. His personality is often compared to Carey's due to their similarities, leading to call Moroccan Mini Mimi. Moroccan is a professed gamer and has dabbled into social media. The nine-year-old has a TikTok account and has made news due to his interaction with his mother's fans.
65.Kaleb Federline – African American/German | Kevin Federline's Son
Over the years, Kevin Federline has gotten romantically involved with three women, including his current wife, Victoria Prince. He has fathered six children from those women, and one is his eldest son Kaleb. Kaleb was born on July 20, 2004, to Shar Jackson. He has African American lineage from his mother and German from his father. At the time of his birth, Jackson and Federline had already called it quits. While his parents parted ways, both of them made investments in him to ensure he grew and lived happily.
Despite having a relatively known father, sources have little information about Kaleb and his personal life. What is known is that he is pretty close with Federline's five other children. He is seen together with his siblings in many photographs from his childhood to his teens. Recently, he raised so many eyebrows for throwing his two cents about Britney Spears, Federline's ex, during a live stream on his Instagram in September 2020.
66.Phyllon Gorré – Surinamese/Dutch | Doutzen Kroes's Son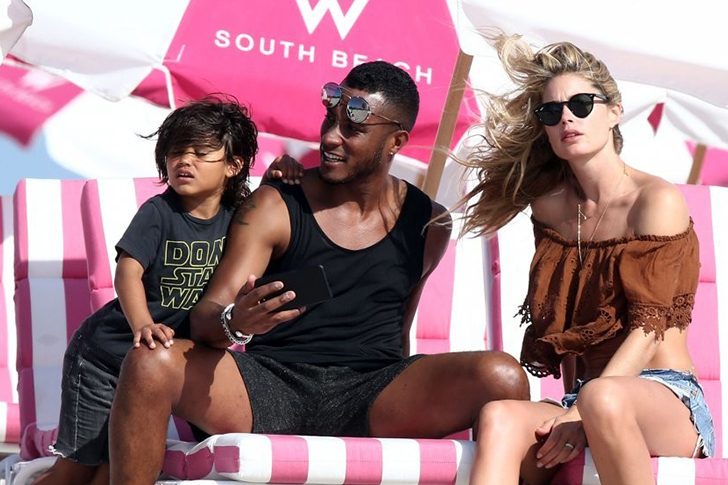 Having a parent who is a model and another who is a DJ, it is no wonder Phyllon Gorré often appear in his parents' paparazzi photos. Phyllon was born in January 2011 to model Doutzen Kroes and DJ Sunnery Gorré, known as Sunnery James. Phyllon is the elder of two children, with Myllena following in 2014. Phyllon, along with Myllena, is of Surinamese descent from his father and Dutch descent from his mother.
His mother often takes responsibility for nurturing and taking care of him and his sister. His father, as well, has been supportive and committed to raising the two siblings. Both parents, overall, have been making investments towards their children's well-being. Due to his parents' career and work schedule, Phyllon often tags along to many of his parents' work activities. While that may sound intimidating, it is quite common among celebrity parents.
67.Walker Diggs – African American/Jewish | Taye Diggs's Son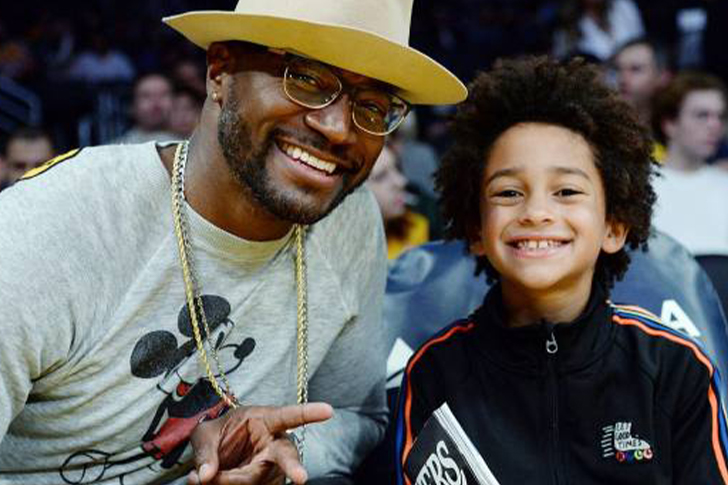 The only son of actor/singers Taye Diggs and Idina Menzel, Walker Diggs was born on September 2, 2009. Walker has African American ancestry from his father and Jewish ancestry from his mother. His parents first met during the production of the musical Rent in 2003. While his parents have parted ways since 2014, he is still beloved by both of them and has been active in taking care of him. He is given credit as the factor that made the relationship of Diggs and Menzel cordial post-separation.
While he was born into a family of actors/musicians, Walker is willing to carve his path. According to his father in an interview with Us Weekly, Taye said that Walker is much more interested in athletics and sports than acting and singing. Despite this separate career path for Walker, Taye noted that he finds it refreshing and is quite happy.
68.William Slayton – African American/White American | Paul Wall's Son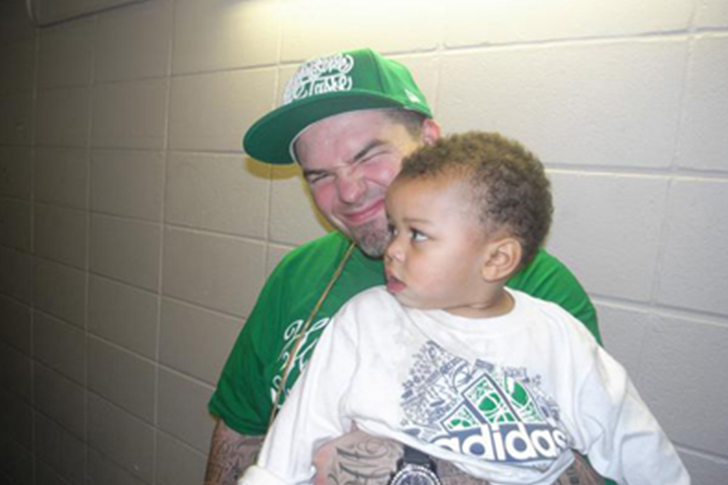 Paul Wall has been a prominent and beloved figure in the Texas hip-hop scene. Besides his rap career, Wall is also a family man, caring and loving to his wife and two children, Will and Noelle. Will, in particular, has been seen quite often with his father. Will, full name William Patrick Slayton, was born in 2006 to Wall and his wife, Crystal. Will is half-black from his mom and half-white from his dad. His parents made investments in him and his sister to have a happy life.
Wall has been proud of Will and his younger child, Noelle. He has been quite open about it in interviews with newspapers and news websites. Wall and his family often walk in their neighborhood and hit the park from time to time. During the global health crisis that struck in 2020, Wall stayed together with his family in Humble, Texas.
69.Alexandria Zahra Jones – English/Somali | David Bowie's Daughter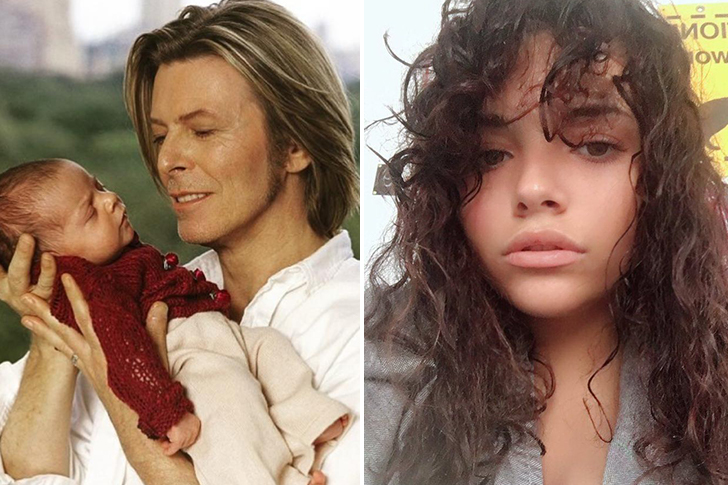 Alexandria Zahra Jones, known as Lexi, has been immensely influenced by her world-famous parents. She was born in August 2000 to musician David Bowie and model Iman. Lexi is half-Somali from her mother and half-English from her father. She has two half-siblings: Duncan Jones, who is a film director and producer, and Zulekha Haywood, who is a business analyst and financial advisor. After her 18th birthday in 2018, she has been sought after by many prominent figures within the fashion industry. Despite this, Lexi mainly focuses her attention on being an artist.
Since her father's passing in 2016, she's been living together with her mother. She has an Instagram account under the username _p0odle_ with nearly 90k followers as of April 2021. In her account, she posts pictures of her daily life and is an avenue for her art career. Her career has seen modest success, with some of her artworks sold for $200.
70.Stella Pompeo Ivery – African American/White American – Ellen Pompeo's Daughter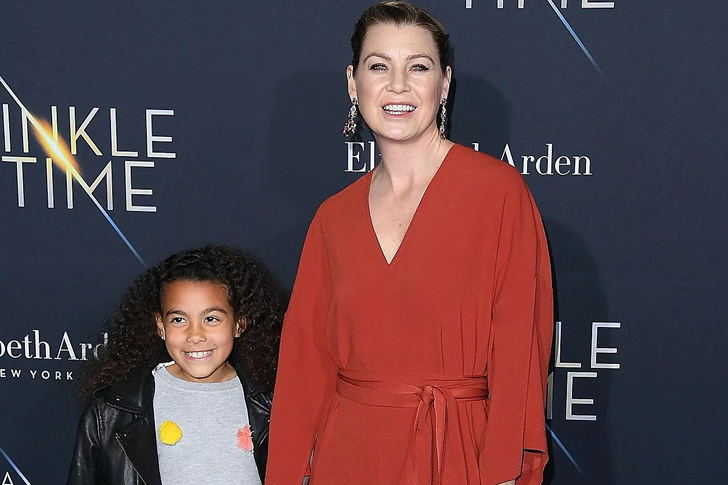 Despite her parent's hectic schedule, Stella Pompeo Ivery is still very much cared for. Stella was born in 2009 to actress Ellen Pompeo and businessman and former music producer Chris Ivery. Stella has two younger siblings: Sienna, born in 2014, and Eli, born in 2016. Along with her siblings, Stella has African and Jewish ancestry from her father and Italian, English, and Irish ancestry from her mother. During Stella's birth, Pompeo was quite busy with her role as Dr. Meredith Grey on Grey's Anatomy. Meanwhile, Ivery was busy working as a music producer.
Despite this, Stella's parents still found time to take good care of her and her siblings. Her parents made sure that they have a good life by making investments in them. Among the siblings, Stella often gets spotted together with her parents in public. She also frequents film premieres, Hollywood events, and bonding time with mom Ellen.
71.Eva Chambers – White American/African American – Justin Chambers's Daughter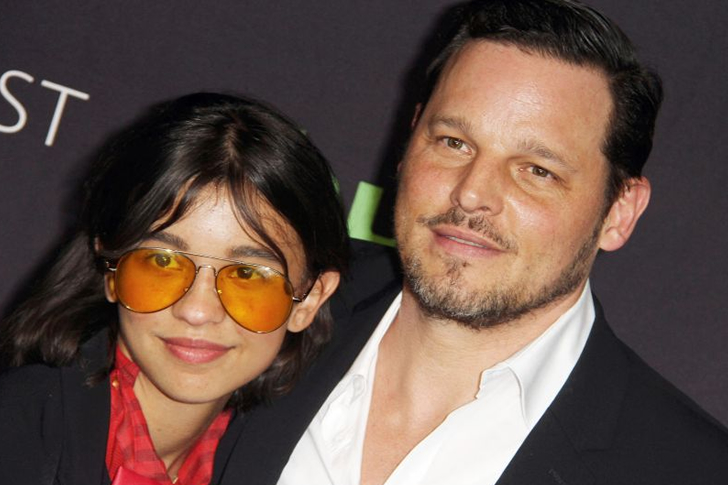 Eva Chambers is a musician known as the daughter of actor Justin Chambers and Keisha Chambers. She was born in March 1999 and is the second eldest of five children. Eva's other siblings are Isabella, Jackson, and twins Maya and Kaila. Her father is best known as Dr. Alex Karev in Grey's Anatomy. Many fans of the show were shocked that Chambers has a family. Her parents first met in the 1990s and tied the knot in 1993. Eva has African American ancestry from her mother's side and White American origin from her father's.
While her mother is a former model and father an actor, Eva pursued a career in music. She started to have an interest in music during her high school years. Along with two of her high school friends, she spent some investment money starting a garage rock band called Pinky Pinky the Band. The band has released their first extended play, called Hot Tears.
72.Orion Noth – White American/Afro-Canadian | Chris Noth's Son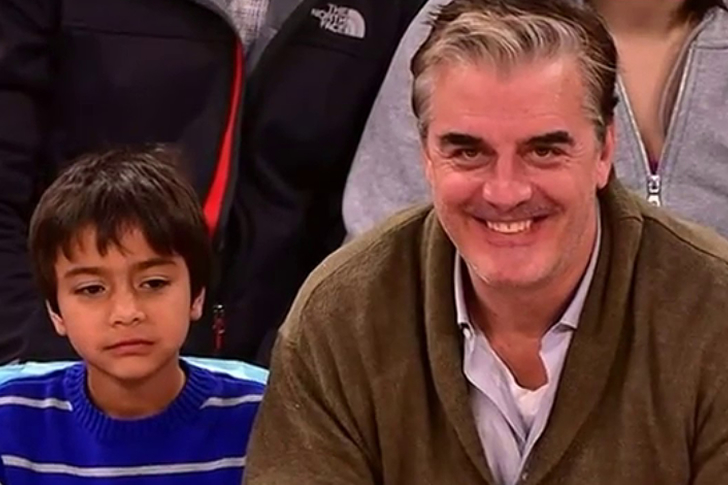 While he is very well-known for his role as Big in Sex and the City, actor, Chris Noth is a committed father to his two sons, Orion and Keats. Orion, in particular, became a point of focus for many outlets over the years. Orion Noth was born in 2008 to Chris and his wife, Canadian actress Tara Wilson. Orion's brother, Keats, was recently born in 2020. Both brothers have Afro-Canadian ancestry from their mother and White American ancestry from their father. While their parents are pretty busy with their works and business investments, they still managed to take care of both of them.
Before Keats' birth, Orion was photographed together with his parents whenever they have some bonding time. Many outlets have made comparisons between Orion and his likeness to his father. Many even went as far as to say that he is the spitting image of his dad.
73. Raphael De Niro – White American/African American | Robert De Niro's Son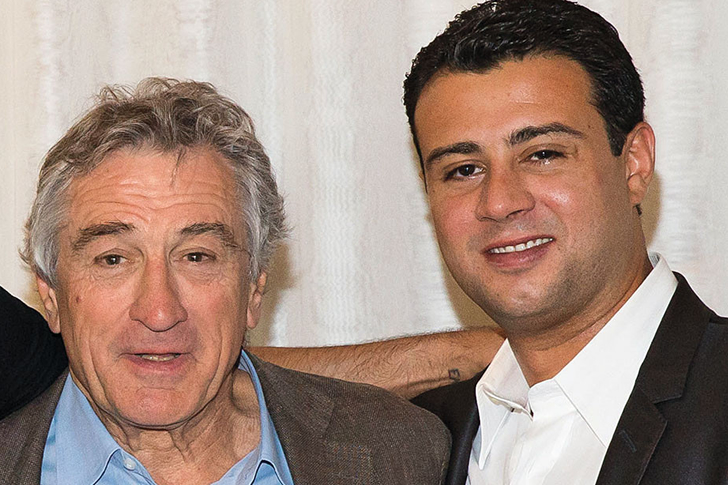 While he once tried to follow in his father's footsteps, Raphael De Niro became more involved in real estate later in his life. Raphael was born on November 9, 1976, to actors Robert De Niro and Diahnne Abbott. His parents first met in the 1970s and became married from 1976 until 1988. Raphael has African American ancestry from Abbott and White American ancestry from De Niro. Raphael made his breakthrough into acting by appearing in films alongside his father, like Raging Bull and Awakenings.
While he had a modest acting career, he became fully committed to real estate since 2003, when he pursued a real estate broker's license. His main inspirations were his grandma Virginia Admiral's investments towards warehouse-to-residential conversion during the 1960s and his father's later involvement in real estate. Raphael is the current head of the De Niro Team at the real estate company Douglas Elliman. His team is regarded as the top-producing sales team in the U.S. and within the company. He is a partner, with his father, in a five-star boutique hotel in Tribeca.
74.Julian Fuego – American/Canadian |Robin Thicke's Son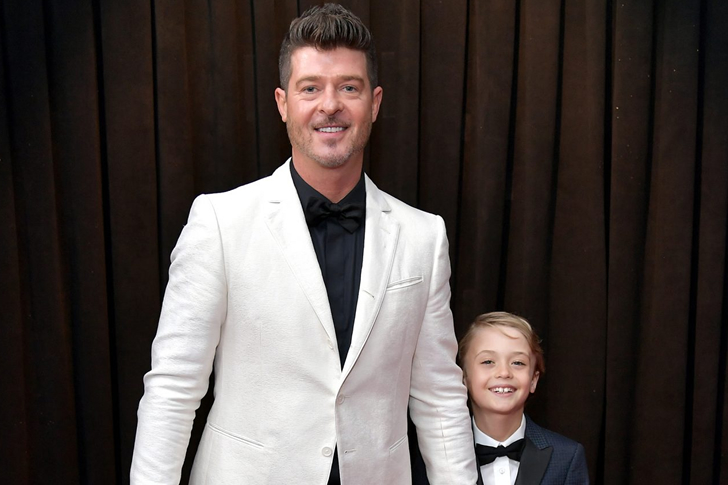 Robin Thicke might be best known as a singer, but the star is many other things. He is also a songwriter, musician, dancer, record producer, and actor. On the flip side, Paula Patton is an actress that has been in multiple films such as Mission: Impossible – Ghost Protocol and Déjà Vu.
Thicke and Patton's story had such an early start. You could say it was able to go through the puppy love stage to some degree. The two met when Thicke was 14 and Patton was 16. In 1993, the two began dating, and by 2005, wedding bells chimed. On 2010, their biracial son, Julian Fuego was born. Currently, the youngster is already 11 years old and proving to be Patton's little ball of sunshine. Not much is known about Julian right now, but maybe we'll be able to see more of him in the future.
75.Rashida Jones – African/American| Peggy Lipton's Daughter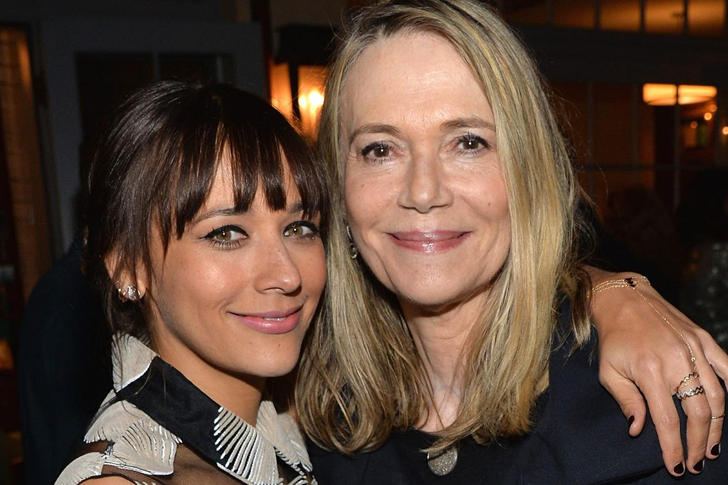 Rashida Jones was born on February 25, 1976, in Los Angeles, California. She is the daughter of two of the most famous names in the industry, Peggy Lipton and Quincy Jones. Rashida is undoubtedly one of the most talented and prominent names in Hollywood. She has been on screen as an actress. However, she has also worked her magic behind the cameras as a director, writer, and producer. The star has been in films such as I Love You, Man, and The Social Network.
Behind the camera, she directed the music video for Brave by Sara Bareilles. Finally, she co-wrote Tag and Toy Story 4 and produced a documentary that Jill Bauer directed. With all the efforts she has put into her career, I guess we could say that she deserves credit for shining outside of her parents' shadow. Way to go, Rashida!
76.Egypt Daoud – African/American | Alicia Keys' Son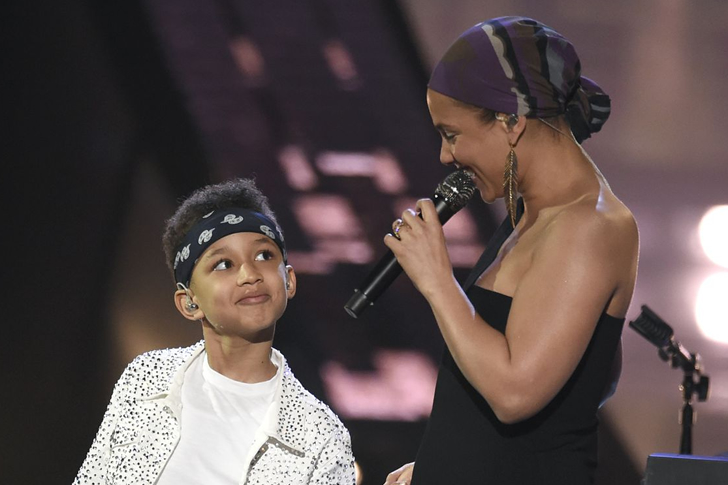 Alicia Keys grew up in Hell's Kitchen, New York. She is a stunning worldwide-famous musician, and one of her secrets to her beauty is her multiracial ancestry. Her mother is a white Irish-Sicilian woman, and her father is an African American. According to Alicia, she spent her formative years navigating a tough neighborhood but was fortunate enough to be among people of different racial ancestry. Much like many mixed-race people in the US, Alicia got exposed to a plethora of cultures. She grew up around Spanish, Italian, and Indian people who helped her feel less out of place regarding her mixed racial background.
Alicia, as we know, would out-grow the tough neighborhoods of New York and go on her prolific music career. Along her journey towards a lucrative degree of success, she would meet her ex-husband, Swizz Beatz, a music producer. Together, they parent their first-born Egypt Daoud and his younger brother, Genesis Ali.
77. Saint West – African/American | Kanye West' Son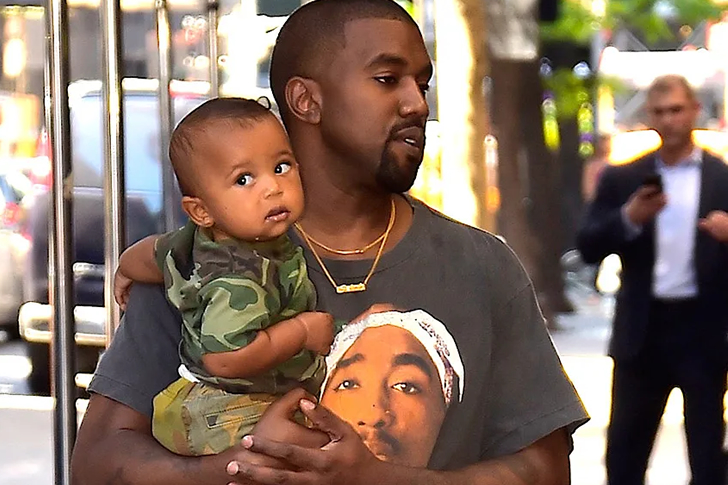 Rap sensation Kanye West is of African American descent. His music career and talent are unparalleled to such a high degree, and he has collaborated with the likes of Alicia Keys and Jay-Z. Apart from his profitable success in the music industry, he is also a fashion icon. Kanye's brand, Yeezy, is one of Adidas' highly demanded products.
Kanye is also famous for his marriage to socialite Kim Kardashian, who is of Armenian descent. She is a celebrity herself and a fashionista whose claim to fame stemmed from the reality show, Keeping Up with the Kardashians. Her marriage to Kanye is her third. Kim's first was with Damon Thomas in 2000. They were married for four years, then she married again, in 2011, for two years, with Chris Humphries. Kanye and Kim married in 2014 and are now parents to Saint West and three other beautiful bi-racial children, North, Psalm, and Chicago.
78.Rhonda Ross – African/American| Diana Ross' Daughter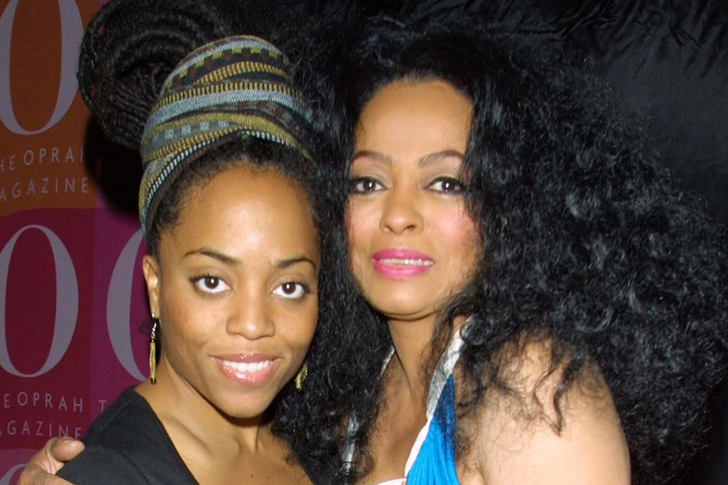 Up until today, with a total of twelve number-one hit singles on the US Billboard Hot 100, The Supremes remain the best-charting female group in US history. If you're a fan of the group, then you'd immediately know that their lead singer is none other than the lovely Diana Ross. Today even in her 70's, the star has her charm.
Currently, the lead singer has five wonderful children. One of which is Rhonda Ross, whom Diana shares with the record executive Berry Gordy. Like her mother, she has made investments and contributions in Hollywood. Rhonda is a singer, songwriter, actress, and public speaker. Being the daughter of Diana and Berry means she also an African-American, but most of all, it shows that she has also inherited their talents. Rhonda is nearing her 50's soon, but like her mother, the singer-songwriter still has a gorgeous smile!
79.Alex Martin – African/American | Whoopi Goldberg's Daughter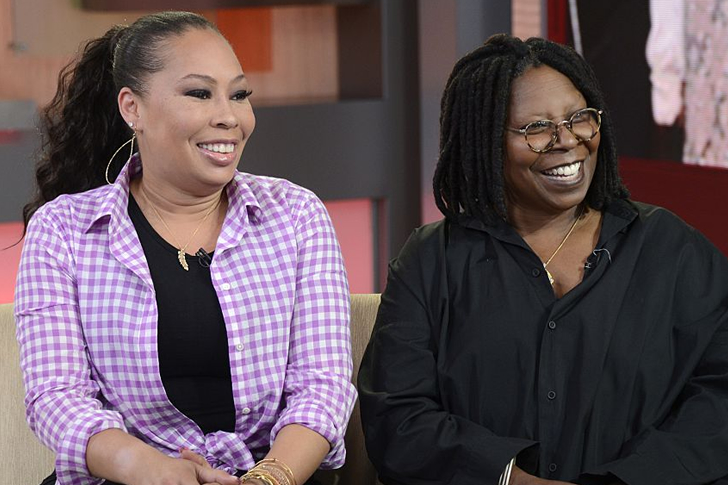 Caryn Elaine Johnson, better known as Whoopi Goldberg, is an actress, author, and one of the most heavily decorated entertainers. Goldberg is the recipient of an Academy Award, Emmy Award, a Grammy Award, and a Tony Award. The actress has heard the wedding bells chime three times already, but up to date, she only has one child – Alex Martin. She shares Alex with her first husband, Alvin Martin, whom she met and married before her career started. This union means that Alex is an African-American.
Like her mother, Alex put her investments in the industry – but only for some time. She started her career in 1993, and it immediately ended after a decade. She was an actress and film producer. Furthermore, she was also Miss Golden Globe at the 1994 Golden Globe Awards. An incredible mother-daughter duo, indeed!
You've Reached The End