These Interracial Celebrity Couples Prove Love Is Beyond Skin Deep
If you are still living in the past when interracial romances still impose a big question to many, let me just remind you that it is now 2021, and everything is possible, especially in love. Gone are the days that having a romance like this that ends up in marriage is often taboo, if not outlawed.
However, it cannot be denied that relationships like this come with several challenges. There come cultural and societal differences. Religion may also be an issue here. However, these are some of the bumps they have to go along the way. If they succeed, it will surely make their relationship and bond stronger to an incredible degree.
Take a look at the interracial celebrity couples we have today. Sure, they have many differences, from looks to color to everything in between, but they have withstood the dissimilarities and hugged diversity and inclusion.
As they say, when you fall in love, all bets are off, and you will be willing to do everything to be with someone you genuinely want to be with. Check out these interracial couples who have proven love is beyond skin deep.
Paula Patton & Robin Thicke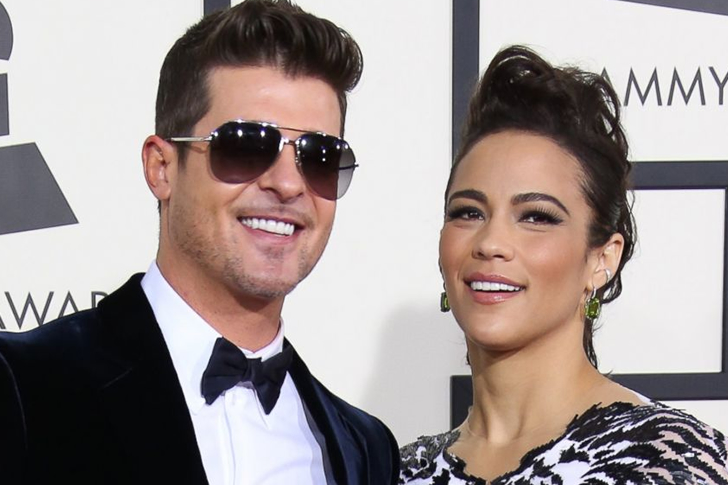 Paula Patton and Robin Thicke have more things in common than people think. They are both celebrities, they both have wise investments for their future, they're business people, and they are good parents.
Paula and Robin are two people who proved to the world that color doesn't matter, especially when it comes to love. Actually, a lot of things don't matter when it comes to love – height, age, weight, status, and so much more. In fact, these two pointed out in the past that nothing really matters when it comes to love, which at that moment, sounded so romantic. Paula's mother is European-American and her father is African-American while Robin is American-Canadian. She and Robin had their chance at love and commitment and they were blessed with one child. Unfortunately, things didn't go well for the two and so they put an official end to their marriage.
Halle Berry & Olivier Martinez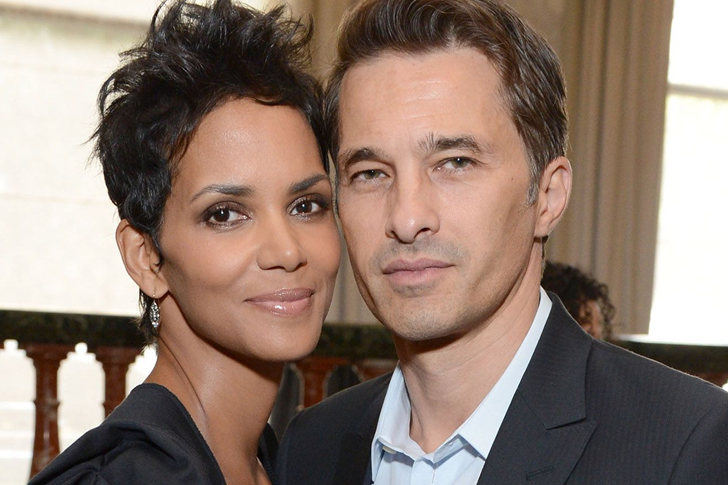 Halle Berry is one of the biggest names in Hollywood. She also knows how to put her assets to good use, since she has made investments in her very own French lingerie collection. With her as a model and endorser, women would clearly be hyped to buy some of the products.
Speaking of French, the actress was married to French actor Olivier Martinez and they had one child together. As we all know, some good things aren't meant to last, and one of those things was their marriage. The two have decided to separate legally but remain connected to be good parents to their kid. On the other hand, Halle has an interesting look. With an African-American father and an American mother, the actress has stated that her biracial heritage was hard. She made the decision early on to identify herself as a woman of color since she was sure that that's how the world was going to see her anyway. She also recalled being in an all-white school.
Iman & David Bowie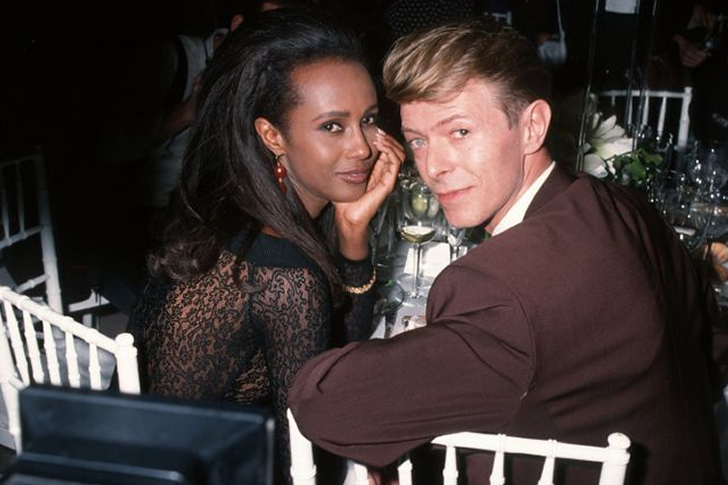 David Bowie is one of the biggest names in the entire music industry. He was called a living legend even during his time. His passing was so mourned and tribute since the world knows that they have lost yet another extraordinary artist. Credits to David as well, we have heard some of the best songs in the history of music.
The English musician fell in love and married fashion model Iman Abdulmajid. She is a Somali-American model, actress, and entrepreneur. She has been the face of designers Gianni Versace, Halston, Calvin Klein, Donna Karan, and Yves Saint Laurent. She has a ton of work and projects in philanthropy. Most of all, she is the widow of the legendary David Bowie. She is the mother of his child. The two were married at a church service in Italy, and Iman remained a gracious partner during the last days of David.
John Legend & Chrissy Teigen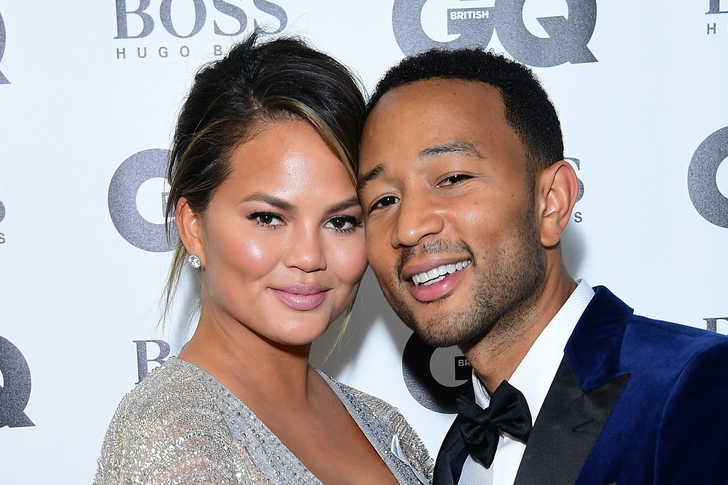 John Legend and Chrissy Teigen are two of the most popular persons in the world right now. John is successful in his music career and Chrissy is very successful as a model. They are both great parents to Luna and Miles. Credits to some of Chrissy's controversial posts, they are also one of the most popular celebrity couples – anywhere you might be in the world right now.
For them to take over the world is sort of an explainable thing since they're two people with very different mixed races. John is 64% African, 32% European, and 4% Native American. While Chrissy also has a very interesting bloodline as it shows in her exotic beauty and looks. Her roots are from Thailand and Norway so that makes her a Thai-Norweigan. They make very good chemistry together whether in pictures or in public events.
Seal & Heidi Klum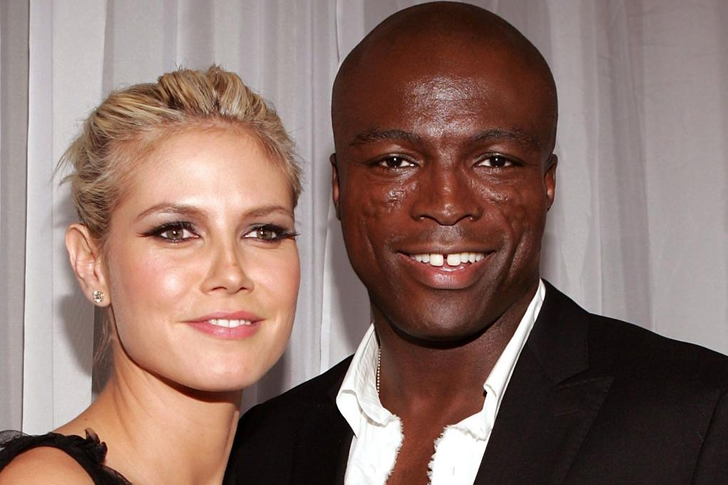 Seal and Heidi Klum were one of the most popular couples during their time. One of their most unforgettable meet-cutes was when Seal was a performer during a Victoria's Secret fashion show. There, he serenaded the love of his life with his romantic gestures as Heidi came out last on the runway.
At that moment, the two realized that they have a connection. The same setting was repeated when Seal and Heidi were already a couple. Henry Olusegun Adeola Samuel, professionally known as Seal, was born to a Nigerian mom and an Afro-Brazilian dad. He and his former wife, German supermodel Heidi shared more than a decade-long marriage. They share four children and pour out all of their investments to become good parents. However, they recently announced their separation which shocked their fans and left their loved ones upset.
Rutina Wesley & Jacob Fishel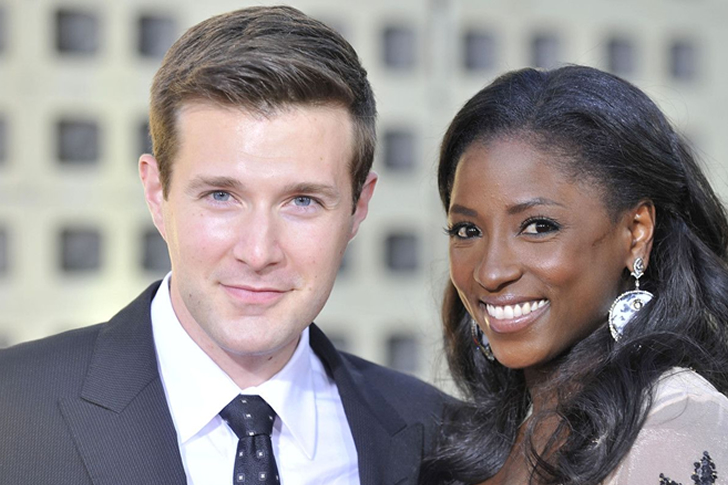 Rutina Wesley and Jacob Fishel had an interesting and intriguing love story. It is not because of their connection though, as people can't deny their affection towards each other. It was mostly about the way people talk about their differences when it comes to races. Credits to these two, they didn't pay enough importance to the fact and didn't let it take too much of their time. As a result, people eventually stopped the comparison.
As happy as they were as a couple, there came a point when they had mutual decisions to put an end to things. They separated and made sure the end of the marriage was made official. Rutina is of African American ethnicity while Jacob is Western. They were in love, they were a couple, and they are now good friends. Certainly, their races are never a gap, no matter what their relationship is at the moment.
Naomi Campbell & Vladislav Doronin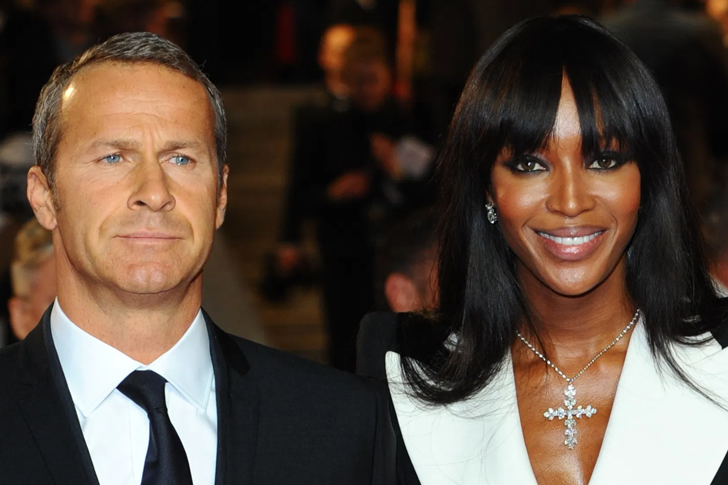 Naomi Campbell is a very well-respected supermodel. Her exotic beauty, gorgeous figure, and intelligence every time she speaks are to be given credit for her fame and success. She is of Afro-Jamaican descent, as well as of Chinese-Jamaican ancestry through her paternal grandmother. She has lived for a few years in Rome as a dancer. She had a ton of suitors and some of them gave her overly expensive gifts such as an island and a jet.
Apparently, it was a Russian businessman who won her heart. Vladislav Doronin and the supermodel have been living together for years. Unfortunately, their relationship didn't work out, and instead of being partners inside one home, they have decided to just be partners as friends. They still have each other's backs and the two admitted that they still support each other after everything that they have been through together.
Eve & Maximillion Cooper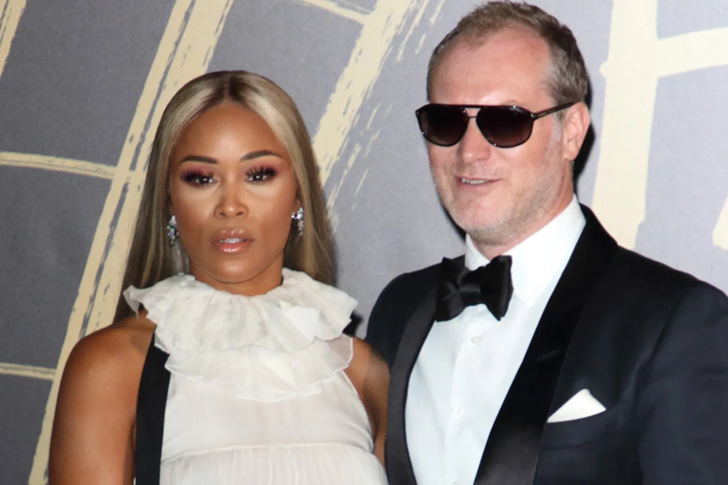 Model and actress Eve has a very specific and interesting look. Her birth name is Eve Jihan Jeffers Cooper and her ethnicity is African-American. She remains stunning as she ages. She is happily married to Maximillion Cooper, a multimillionaire British. They got married in Ibiza. Credits to their love for each other, even though they don't have any kids yet, their marriage remains strong. They plan on having children though!
They're also both proud of each other and cherish each other's differences. The beautiful model revealed in an interview that she and her husband don't think about each other's race anymore. It was during the early stages of their dating period that she used to ask the man who would later become her husband about what he thinks people would think about their interracial relationship. Max never took the concern seriously, and now, neither does she.
Janet Jackson & Wissam Al Mana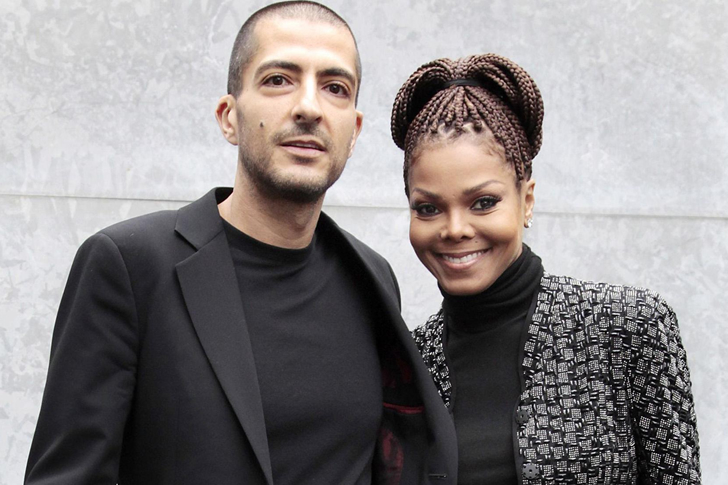 Janet Jackson is one of the most legendary female artists of all time. She brought to us the most positively eccentric music videos, concerts, and performances. She also gifted us with her voice and presence that are so iconic especially when mixed together. She has got the dance moves like no other.
Janet has African and distant Native American ancestry. In 2016, the diva married Qatari businessman Wissam Al Mana. He got his degree in London. Credits to their strong affection for one another, they have surpassed the one-decade mark of being a married couple. Everything was well until it wasn't anymore. The two decided just recently to separate. Even though there was no confirmation with regards to their official separation, they are no longer living in the same house nor having the best of time even as friends. We can only hope that one day Janet and Omar would find a way to become friends again. They don't have kids, but what they had was more than enough – if their life is a book, it would be chapters filled with wonderful memories.
Dr. Dre & Nicole Young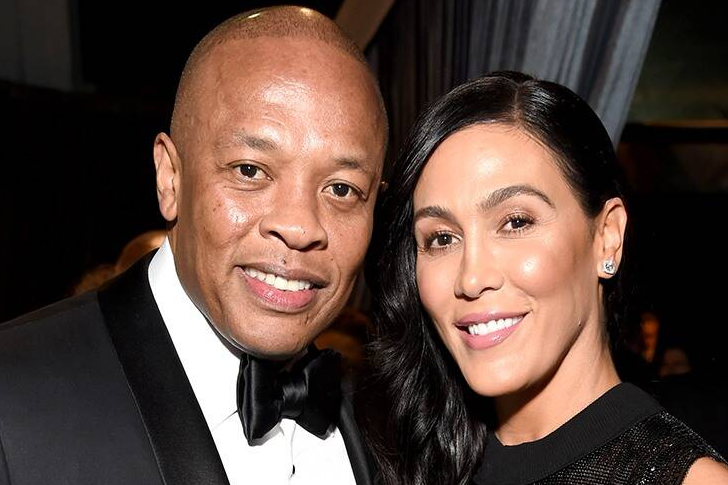 Dr. Dre is a very popular and successful artist and producer. Aside from productions, he has other investments to keep him going. He also has a jaw-dropping net worth that could last him a lifetime. Dr. Dre started out small in his career, but you know what they say – it is not how you start the game, it is how you finish it.
His nationality is American and his ethnicity is American-African. He was married to the beautiful Nicole Young, a gorgeous model mixed with Afro-American Ethnicity. Nicole's parents were from Africa. After 24 years of being married, Nicole had some alleged unfortunate gestures against her former husband. Their separation isn't made legal yet but Nicole intended for it to be very soon. Whatever happened with these two, we hope everything will be sorted out in no time. After all, they have shared more than a decade of their lives together.
Lamar Odom & Khloe Kardashian

Lamar Odom and Khloe Kardashian are one of the most popular and famous celebrity couples of today. Perhaps, the other popular celebrity couples are Khloe's sisters and their relationships. We have to admit, Keeping Up with the Kardashians should take credit for the mere success of Khloe. She is not just a reality TV actress, but she is also a businesswoman and a mother.
Lamar was born in Jamaica with a mixed heritage of African and American, and for all of us wondering what the Kardashians bloodline is, we don't have to wait any longer. Their mother is of Dutch, English, Irish, and Scottish ancestry, while their father was a third-generation Armenian American. She was a loyal wife to her former husband and basketball player Lamar up until rumors were spread that he was not loyal to her. What was more intriguing was that the woman involved was Kylie Jenner's best friend. As we all know, Kylie is Khloe's younger sister.
Paul Wall & Crystal Wall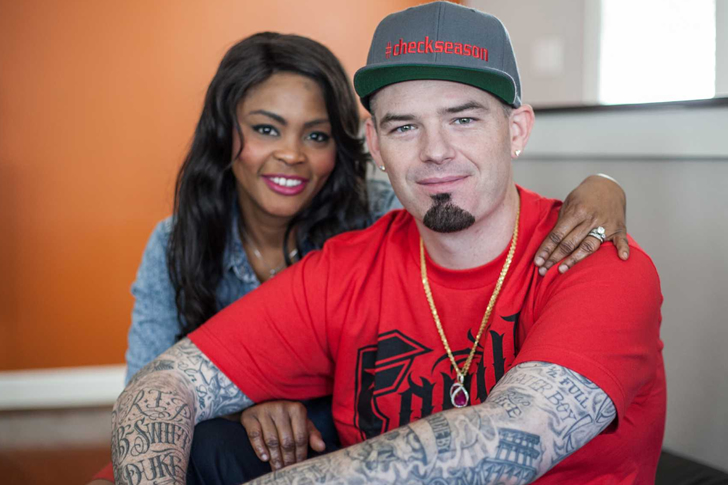 American Paul Wall and his wife Crystal Wall have been happily married for a long time now. They have two kids and they shower each other with compliments every chance they get. They are the ideal happy couple, only, they don't take each other's credit even when they did something right. They give it to both of them instead, acting as a team. They are major inspirations for the newlyweds indeed.
As a woman of bronze color, Crystal never seemed to be insecure about their differences in heritage, and neither is Paul. They are even generous enough to share some of their marriage goals with us. You'd be surprised what their routines are, and that includes swapping out rules for fitness and living a healthy lifestyle. You know what they say, the couple that eats healthy together, stays together – and lives longer together.
Zoe Saldana & Keith Britton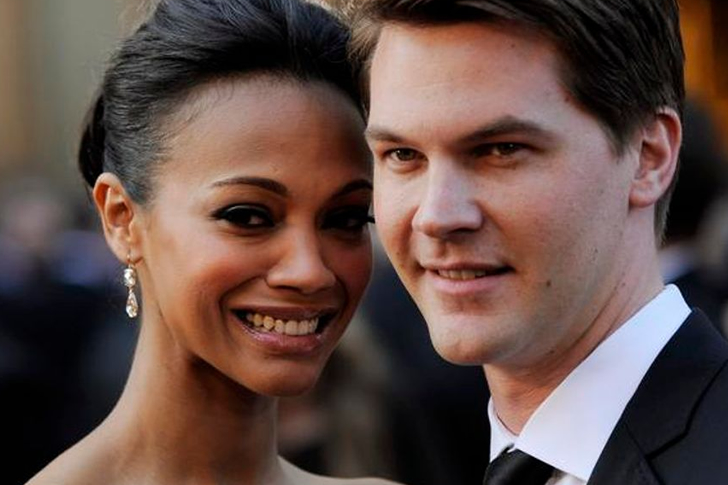 Zoe Saldana, born to a Dominican and Haitian father and a Puerto Rican mother, is a very sought-after actress of today. Right after her starring role in the highest-grossing movie of all time, Avatar, it wasn't long when Zoe was given full attention. Other than that, Hollywood also gave her acting credits for the huge success of the movie. She became unstoppable ever since. One of her huge projects is the Guardians of the Galaxy movies. She is also a model to many designer brands, colognes, and makeup – no wonder she glows as she ages.
She and her former American fiancé and entrepreneur Keith Britton remained friends even when things didn't work out as planned within their relationship. Zoe is now happily married again, and she has found herself in an interracial love story. If there's someone who can prove to the world that colors, bloodlines, and ethnicities don't matter when it comes to love, it's Zoe.
Derek Luke & Sophia Adella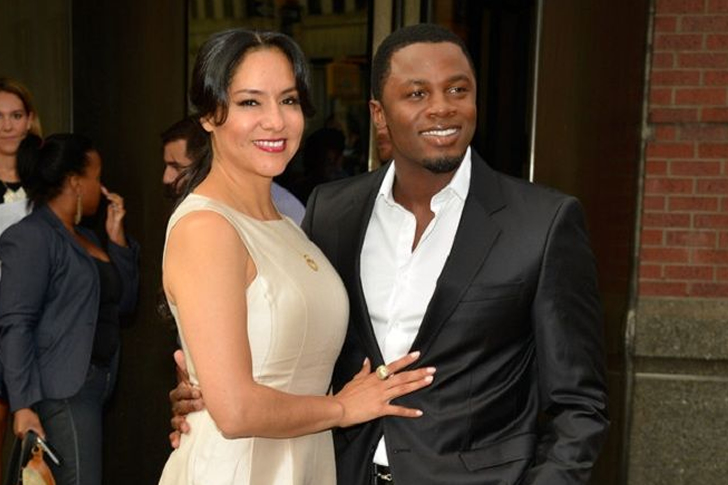 Derek Luke has been married to the beautiful and lovely Sophia Adella since 1998. One of their secrets to a happy and lasting marriage is keeping away from the spotlight as much as they can. Since one of them is a celebrity which automatically makes the other one, too, they just lower the volume. We are guessing that they would just want to let the media tell the narrative that they want to tell, and not add to any more drama. Additional comments, clap back, and backfires are what make the issue worse.
Derek's dad was a pianist in London. He is from Guyana, South America, and his mother's name is Marjorie Dixon, who was of different descent. His ethnicity is Afro-American and his nationality is American. People have been confused about his wife's race. "She's not Chinese, she's not colored," the actor said in a brief but frank statement and mentions that she is Hispanic. All credits go to the husband of the year!
Alfre Woodard & Roderick Spencer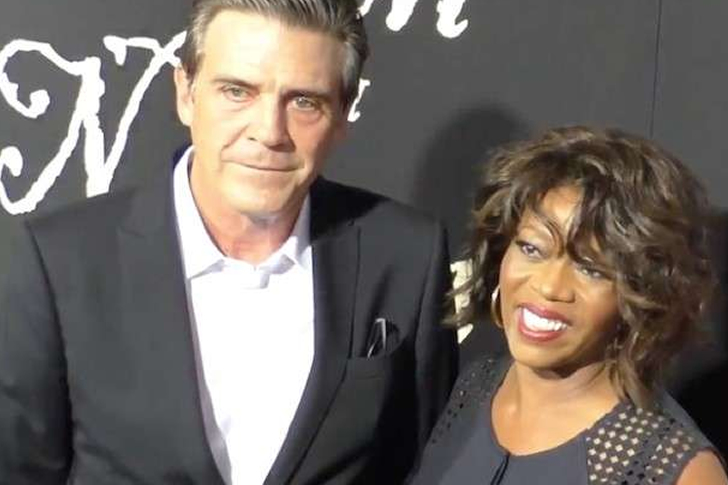 The pair Alfre Woodard and Roderick Spencer showed us that colors and races don't matter when it comes to romance. What matters are love, commitment, affection, and respect towards each other. They are known to have different points of view compared to other interracial couples. They also believed that investments in a relationship are very important – emotional, physical, mental, and spiritual. Investing in a solid friendship is a great foundation for these two. In fact, that's where their relationship began – being the best of friends, being comfortable with one another, and being able to see the worst of each other. Otherwise, what would be the point of having a union, according to Alfre and Roderick.
The two have been married since 1983 and they have two lovely children. She is an African American by blood and an American citizen.
Donna Summer & Bruce Sudano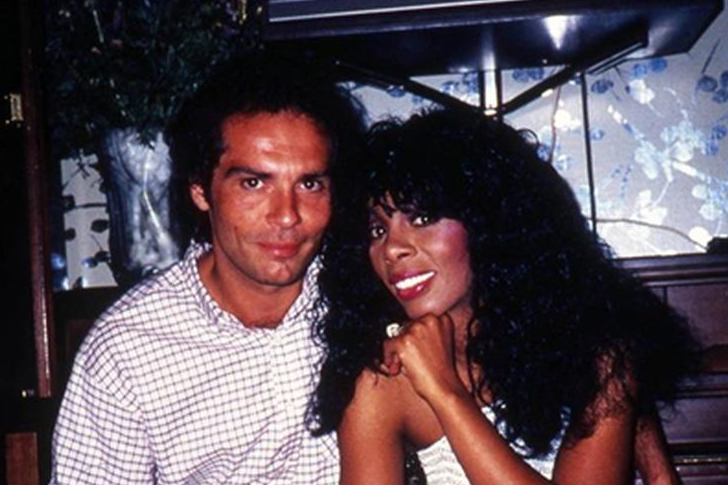 One of the iconic musician couples is Donna Summer and Bruce Sudano. Donna is not just a mere singer but an actress of beauty. She gained recognition during the '70s and is best known as the Queen of Disco. The African-American singer attained 42 hit singles on the Billboard Hot 100, and 14 of which ranked among the top ten. Over the years of her career, her performance degree is fantastic. It leaves many people to admire her a lot. Her first-ever album, Lady of the Night, became viral in many places like Sweden, Belgium, Germany, and the Netherlands.
Donna tied the knot with Bruce Sedano, the Italian-American Brooklyn Dreams singer. Throughout his career, Bruce has been part of viral bands and written for several tremendous musicians in the music business. They got married on July 16, 1980, and have two daughters. Unfortunately, Donna passed away, and Bruce surely misses her so much.
Justin Chambers & Keisha Chambers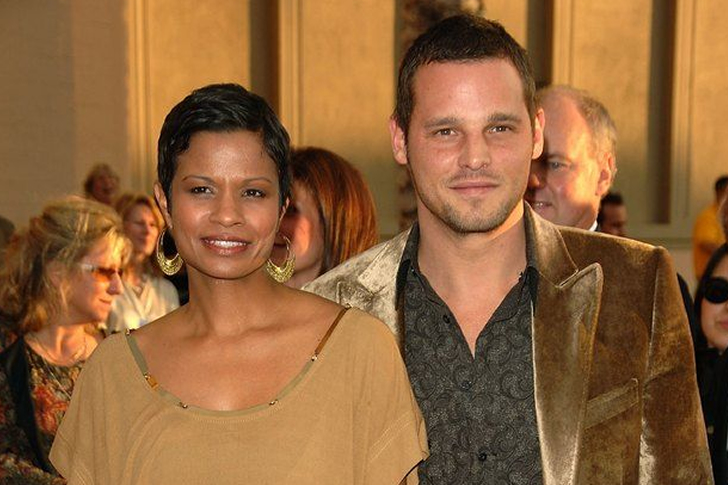 Justin Chambers is an American former model who is now an actor. He started modeling after he was approached by a modeling agent in Paris. From there, he represented major fashion brands like Armani, Dolce & Gabbana, and Calvin Klein. Moreover, he began acting after he sneaks into a role in Another World soap opera. He gained recognition and debuted in a supporting role in Liberty Heights. Many people got impressed by his work on the medical drama show Grey's Anatomy as Dr. Alex Karev. He was highly acclaimed and earned nominations for Screen Actors Guild Award and People's Choice Award.
Justin has a blooming love life and can't live without his wife, Keisha Chambers. They have been married for two decades, and that is lots of investments to work on. They met back when Justin was still modeling for Calvin Klein, and the gorgeous African-American was an agency booker.
Wolfgang Puck & Gelila Assefa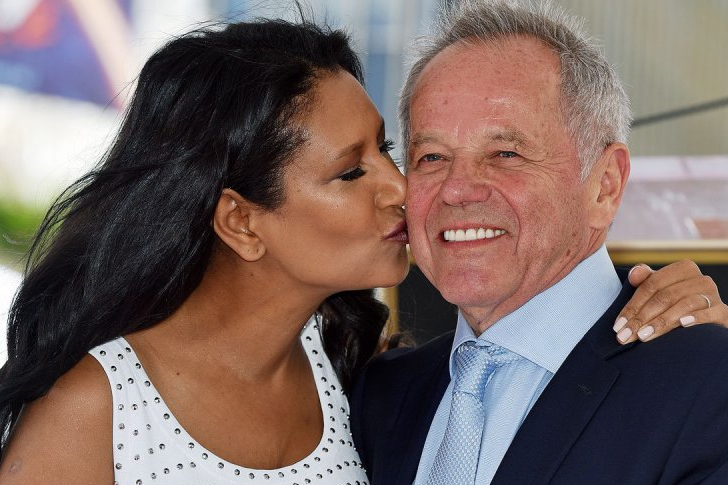 Celebrity Austrian-American chef Wolfgang Puck established his name in the 1980s. He has a vast Hollywood royalty fan base who loves every dish he made. This performance and skills made him land several on-screen projects. Wolfgang has been married to an Ethiopian fashion designer, Gelila Assefa, since 2007. They are residing in Los Angeles and have two sons, Alexander and Oliver. Gelila is a massive fan of fashion, and while her husband is responsible for the kitchen work, she assures to make Wolfgang looks good.
They both have investments and serve with charity boards like Ethiopian Children's Fund and Dream for the Future Africa Foundation. Wolfgang's restaurant is called Spago, and it has many branches nationwide. The restaurant received many accolades under Wolfgang's management, including James Beard Restaurant of the Year and Nation's Best Restaurant. The chef also won a Daytime Emmy Award for his fantastic show, Wolfgang Puck.
Chris Noth & Beverly Johnson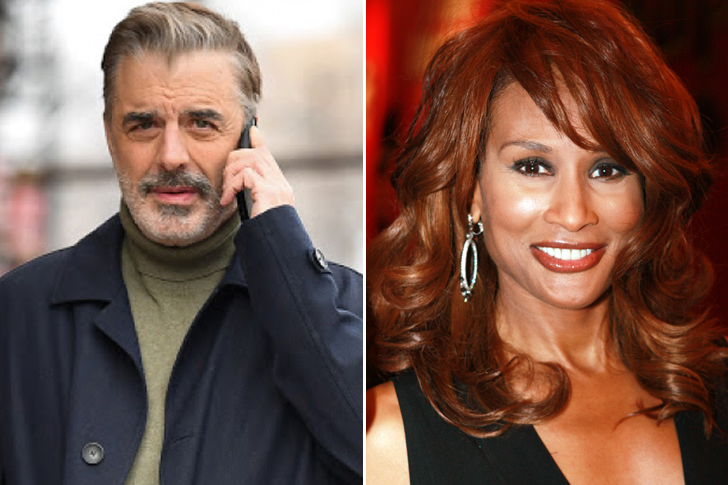 Chris Noth and Beverly Johnson were once a cute couple of Hollywood. Chris was born on November 13, 1954, and is of English, Irish, and German descent. He is famous for his Law & Order film and is also notable for portraying Big on Sex and the City and starring in The Good Wife as Peter Florrick. He earned a nomination for Golden Globe Award as Best Supporting Actor for his performance on both motion pictures.
As for her former girlfriend, Beverly is a renowned actress, model, businesswoman, and singer. She was the first African-American model to be featured on American Vogue magazine in 1974. A year later, she appeared in the Elle French Magazine. The businesswoman used her investment money to established businesses on her own. She is among the most influential people in the fashion industry, as listed by The New York Times. The pair dated for only five years and do not have kids.
Cuba Gooding Jr & Sara Kapfer

Cuba Gooding Jr. has been married to his high school sweetheart for 22 years. She is Sara Kapfer, and they even dated for seven years before they made it official. Cuba has claimed a remarkable height in Hollywood and is considered one of the industry's iconic actors. While the African-American actor became a star in his own right, his American wife chose a career out of the limelight. She decided to be the light of their home instead of the show business industry.
The couple met back in the day where Cuba is still trying to get hold of his fame. He began as a youngster with a promising future ahead based on his talents. His first job in the entertainment industry is as a breakdancer. Soon after, he ventured into films and earned an Academy Award for Best Supporting Actor for his Jerry Maguire credit role. His famous, "Show Me the Money" line became a worldwide trend.
Grace Hightower & Robert De Niro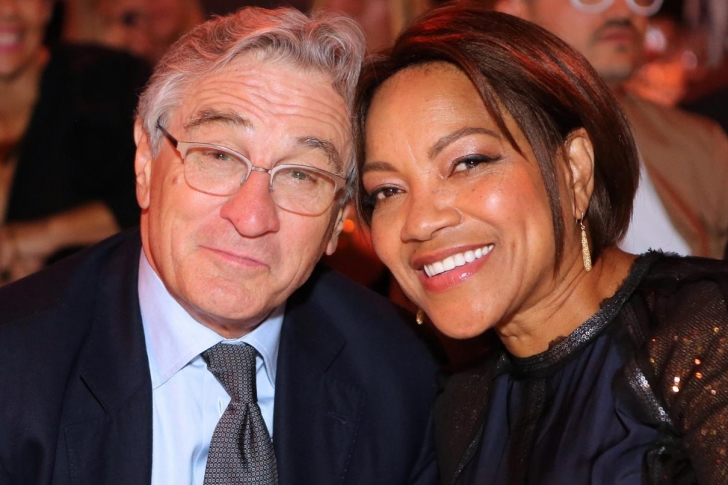 Robert De Niro is an A-list Hollywood celebrity who is of Irish, Italian, German, French, Dutch, and English descent. On the other hand, his philanthropic wife, Grace Hightower, is of African-American and Blackfoot descent. Born in Mississippi, Grace was a TWA flight attendant before she landed in Paris and moved to London. In 1987, she was working in a restaurant, Mr. Chow, as a hostess when she met Robert. In fact, the first time they met, Grace has no idea who that celebrity was.
They never rushed their relationship, and instead, they dated for ten years before tying the knot. With many Hollywood marriages lasting for only a year, theirs became among the lifelong celebrity marriages we have seen. Grace is a renowned actress, socialite, singer, and philanthropist. As a socialite who never worries about her gas expenses, her 55th birthday party was covered in Vogue Magazine for being extra lavish. Her now-former husband is a great producer known for his collaborations with excellent filmmakers.
Mellody Hobson & George Lucas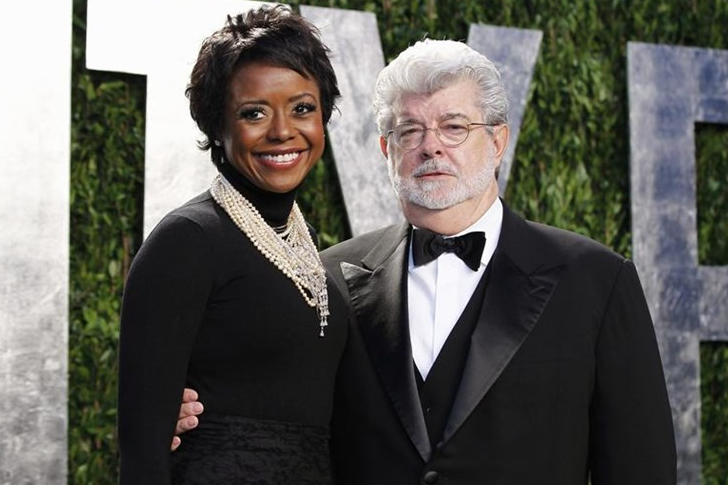 Mellody Hobson is indeed living an amazing life. She is a successful American businesswoman and the chairwoman of Starbucks Corporation. She is happily married for seven years to her husband, George Lucas, who is of German, English, Swiss-English, French, Scottish, and distant Dutch descent.
They began dating in 2006 after meeting in a business seminar. In 2013, they both announced their engagement, and a few months of the same year, they tied the knot. Mellody does not need any payday loans to support her luxurious lifestyle because her career is thriving. She was once the chairwoman of DreamWorks Animations and now the co-CEO and president of Ariel Investments. Meanwhile, her husband George is a prominent film producer, director, entrepreneur, and screenwriter. He gained recognition after making the viral films Indiana Jones and Star Wars. The filmmaker founded Lucas Arts, Lucasfilm, and Industrial Light & Magic. However, they sold Lucasfilm to The Walt Disney Company.
Taye Diggs & Idina Menzel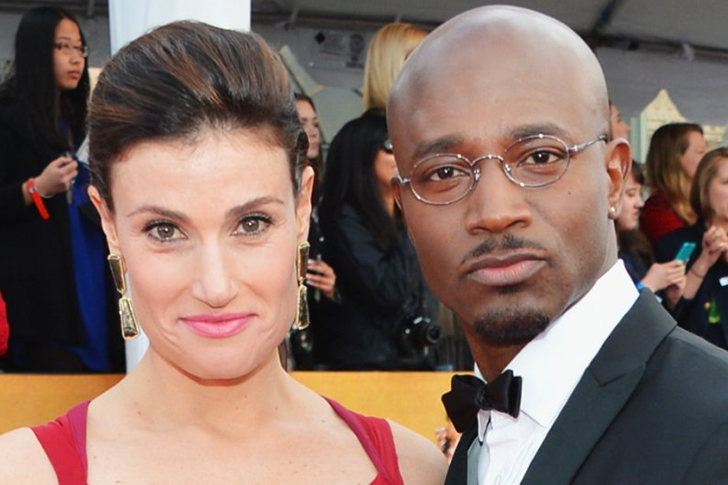 Among the power couple in Hollywood is Idina Menzel and Taye Diggs. They have been married for 11 years, from 2003 until 2014. Although it did not mean forever and always for them, they shared these amazing years together. The duo met back in 1995 when both are working on a stage show, Rent.
Idina is a singer, songwriter, and notable actress with a Russian and Polish background. She has been nominated three times for Tony Awards and won one. Many people admire her signature belting technique and powerful mezzo-soprano voice, which is given credit for her success. She attained so many achievements in music, films, and TV making her one of the most remarkable Broadway performers in her generation. Her partner, Taye, is an African-American singer and actor. He is popular for his roles in the Broadway musical Hedwig and the Angry Inch, the TV series All American and Private Practice, and the films Brown Sugar, The Best Man, The Best Man Holiday, and How Stella Got Her Groove Back.
Sidney Poitier & Joanna Shimkus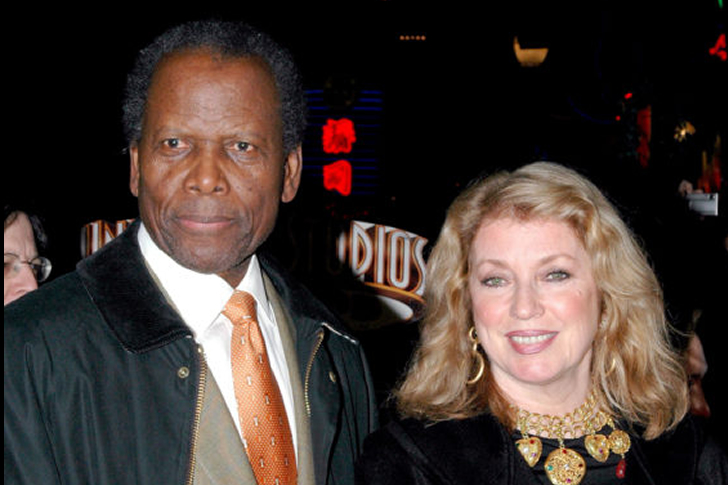 For more than four decades, Sidney Poitier and Joanna Shimkus proved to us that love lasts in Hollywood. Joanna's father is of Lithuanian-Jewish while her mother is of Irish descent. She is a renowned former actress who made her debut in the film De L'amour. After then, she was discovered by a director and chose her to appear in films like Tante Zita, Les Aventuriers, and Ho!. Sidney and Joanna met in the set of The Lost Man and hit it off immediately. The couple now has two daughters, Anika and Sydney, who is also a prolific actress.
Sidney, on the other hand, is a retired actor, ambassador, film director, and activist. He was the first Bahamian actor and a black male who won Academy Awards for Best Actor. Currently, he is the earliest and oldest living Best Actor Academy Award survivor. He and his wife had amazing lifelong years in Hollywood, which made them have various investments, including the wellness of their kids who now have their own families.
Garcelle Beauvais-Nilon & Mike Nilon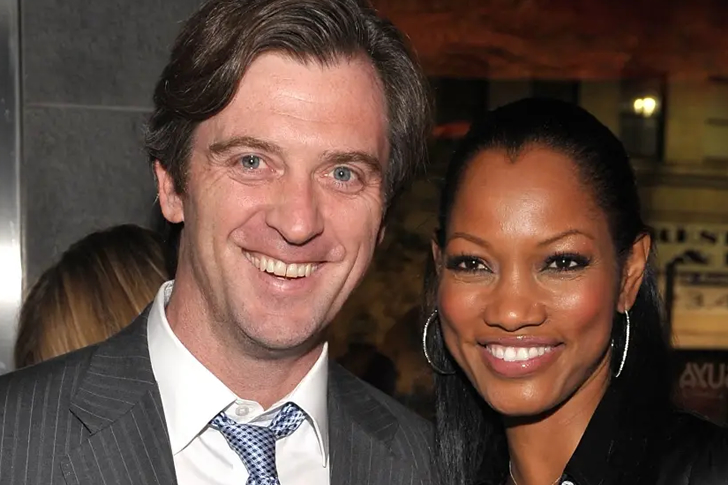 Grace Beauvais-Nilon and Mike Nilon were married for ten years. Unfortunately, their whirlwind romance came to an end. Regardless, they have been keeping their kids in a good state. Mike is an American talent agent of Creative Artists Agency and a producer. He is the producer of a number of films like Willy's Wonderland, Braven, and The Unbearable Weight of Massive Talent.
On the other hand, Garcelle has a prolific career as an Afro-Haitian TV personality, actress, former fashion model, and author. We bet she has numerous credit cards to use for her expenses, considering her successful career. She got famous after starring in the sitcom The Jamie Foxx Show and crime series NYPD Blue. Likewise, she made the following films excellent with her performance; Spider-Man: Homecoming, White House Down, and Coming to America. She became a cast member of The Real Housewives of Beverly Hills and co-hosted The Real talk show.
Amy Poehler & Will Arnett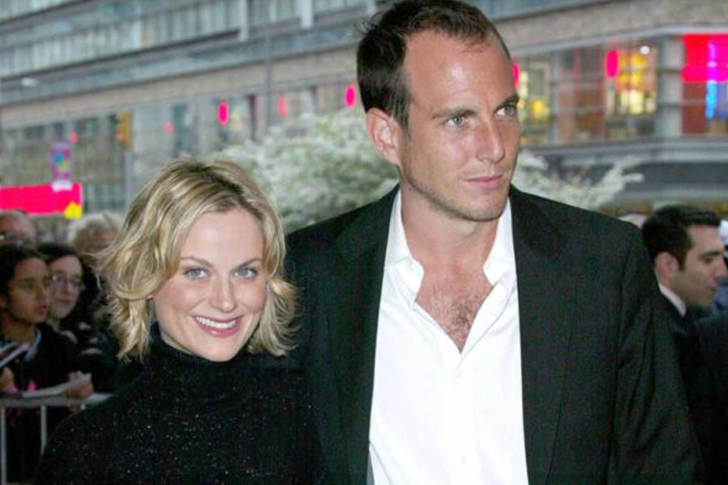 Amy Poehler and Will Arnett were an endearing, funny couple, and it's no surprise their acting careers were filled with humorous and acclaimed roles in television and films. Both are known to be notable comedians and have even appeared on screen together several times. The two showed their outstanding comedy skills in the 2007 comedy movie Blades of Glory as villainous siblings. Poehler appeared as the wife of Arnett's character in Arrested Development! It doesn't stop there as Arnett, in turn, played a love interest in one episode for Poehler's character in Parks and Recreation.
The media's investment in their relationship was fantastic to see. The two started dating in 2000 and tied the knot in 2003! They say that laughter is the best medicine, but it's also a great ingredient in a relationship. Unfortunately, Poehler and Arnett announced their separation in 2012. Still, they will always have a special place in each other's hearts as they share two sons named Archie and Abel.
Alfre Woodard & Roderick Spencer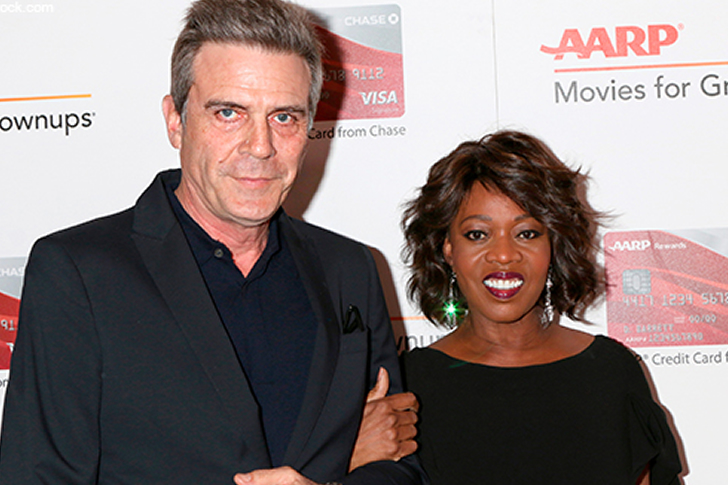 Even in Alfre Woodard and Roderick Spencer's fame, they manage to keep their personal lives private. They prioritized their life away from the limelight and said that it is their secret to survive 37 years of being together. Roderick was always supportive of his wife's career and upcoming projects. When she starred in her new series, See, the proud beau assured to be present at the premiere.
Like his African-American wife, Roderick is not a newbie in Hollywood. He is an American producer and writer who recently wrote a Netflix film whom his wife is the starring character, Juanita. This is just one of the countless things he has done amazingly. Apart from their remarkable career, they have established investments for their future and their kids' wellness. Although it has not been easy for them, they haven't given up on each other.
Tiger Woods & Elin Nordegren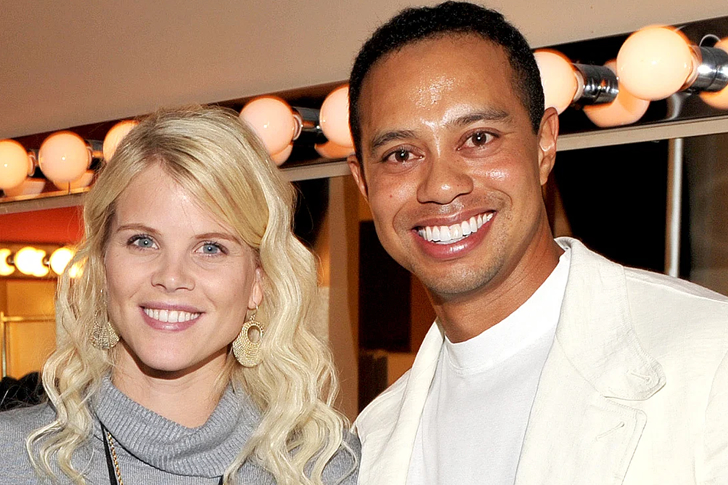 Co-parenting works well with the former couple, Tiger Woods and Elin Nordegren. The pair met through a mutual friend during the 2001 Open Championship of Tiger. While she had no interest in him at that time, it developed over the years and got engaged in 2003. He proposed at the luxury Shamwari Game Reserve, which Tiger can easily afford with just his credit cards. In 2004, they tied the knot in Barbados at Sandy Lane resort. Tiger sure loves to spend in luxurious places and even rented the whole complex for one week.
Tiger is a quarter Thai, a quarter Chinese, a quarter Caucasian, and an eighth African-American and an eighth Native American. Elin is a native of Sweden and worked as a nanny and model. She began modeling in 2000 and features in Café Sport magazine. The former model gained recognition after marrying the famous golf player Tiger. He is known as one of the best professional golfers in history and among the popular athletes in the world.
Zoe Saldana & Marco Perego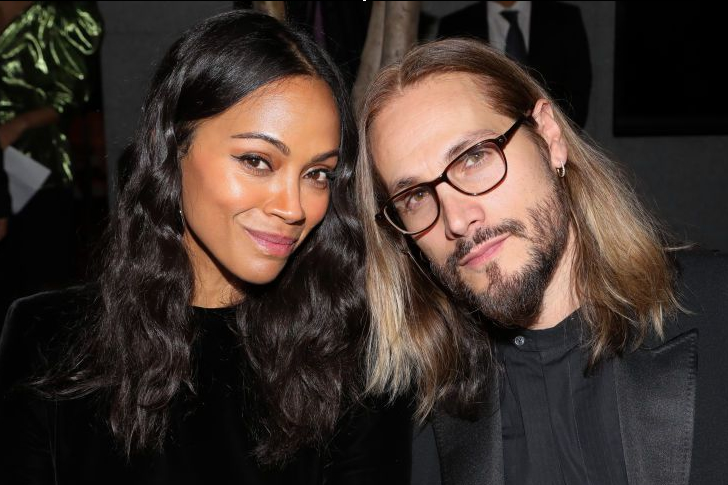 Admiring the cute love story of Zoe Saldana and Marco Perego is what we like. Zoe made her name known after portraying Gamora in the famous Marvel Cinematic Universe. She has a prominent career from the Guardians of Galaxy up to numerous Avengers films. While her career is flourishing, so is her marriage with Marco. They have been married since 2013 and, until now, are going strong.
Zoe has Puerto Rican, Dominican, and Haitian ancestry. Her husband is an Italian director and producer. While Zoe is in front of the camera, her lover is behind it, working for money. They have been working hand in hand to give the best investments and create a good life for their children. Marco produced famous films such as Me + Her, Keyhole Garden, Black and White Stripes: The Juventus Story, and directed films like Burn to Shine. Together, they are inseparable and continue to work out their happy marriage amidst differences.
Joshua Jackson & Jodie Turner-Smith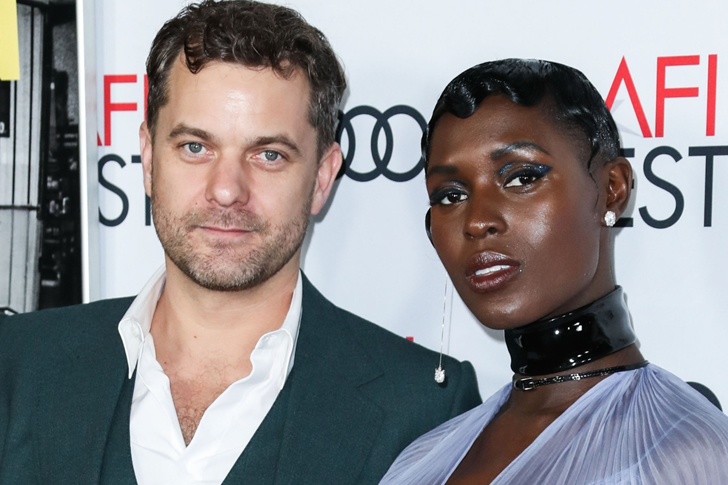 Being with a person you love can change your whole personality. It brings out your character and the best in you. Joshua Jackson and Jodie Turner-Smith got married in 2019, and no matter how people talk about their differences, their love is much stronger. They have always been private about their relationship, and it is one good thing that they decided. However, at times they also give small glimpses of how their marriage looks like. They are hilarious and sweet to each other, making funny tweets to one another.
Joshua is a well-known Canadian-American actor and famous for starring in Dawson's Creek and Mighty Ducks. Meanwhile, his wife is an exceptional British model and actress. She has worked with films like Nightflyers, The Last Ship, and Queen & Slim. Together, they never worry about paying their expenses, including electricity. Their career is successful, and marriage and we are envious about that.
Ellen Pompeo & Chris Ivery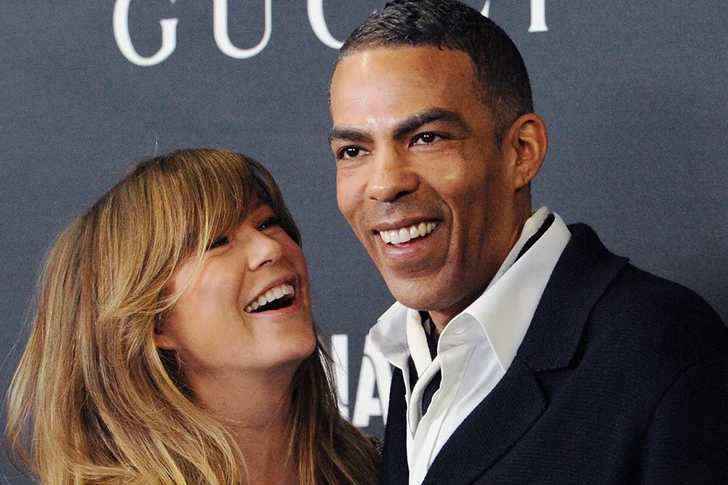 While we all love the romance and hype kind of life of Dr. Meridth Grey in Grey's Anatomy, Ellen Pompeo has a stable and peaceful marriage with her nearly fourteen-years husband, Chris Ivery. Ellen is known for her character in the long-running medical series Grey's Anatomy. Although Ellen has been in the industry since the mid-'90s and has done several movies and shows, it is on the said show where she skyrockets her popularity and credit score. She is of Italian, English, and Irish descent and her nationality is American.
During the flight of her hit series, she met the man of her life, Chris – who is of African-American descent and is a former music producer. The two met in 2003 while doing grocery shopping. They immediately clicked and became friends. Six months after being just friendly with each other then they started dating. Realizing that they meant for each other, the couple eloped in New York City in 2007, officiated by the city mayor, Michael Bloomberg. It embarks the start of their family life, and now, they have three children together – Stella, Sienna, and Eli.
Zoe Kravitz & Karl Glusman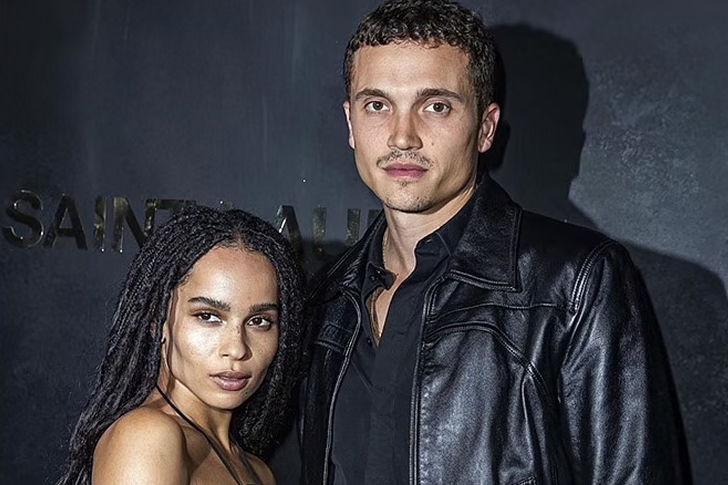 In June 2019, Zoe Kravitz and Karl Glusman got married in Paris after three years of dating. Attended by close family and friends, it was a celebration of love as present at the said event is Zoe's step-father, Jason Momoa, and Nicole Kidman, Lenny's former fiance. Merely two years of marriage, the couple decided to call their lawyers to end their marriage.
Zoe and Karl met at a restaurant and got introduced by a mutual friend in 2016. Their casual meet-up turned into romance. While their relationship is pretty strong, both of their careers are also on the rise. Zoe, an American actress with African-American roots, is known for her characters in films and series Big Little Lies, Divergent franchise, and Fantastic Beast. Karl is an American actor who is known for his art film Love and Nocturnal Animals. The two announced their engagement in February 2018. they let the public know that they tied the knot in December 2019. The couple was mum about the reason for their split.
Jason Momoa & Lisa Bonet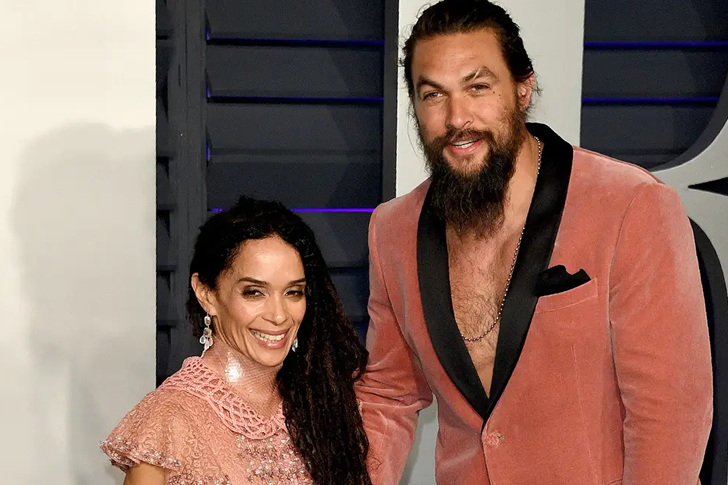 For Jason Momoa, marrying Lisa Bonet is a childhood dream come true. Lisa, an actress with African-American heritage, was first introduced as Denise Huxtable in the '80s show, The Cosby Show. The 41-year-old Game of Thrones American actor first saw Lisa on the small screen back when he was eight and say he wants her. Fast forward to 2005, they were introduced to one another, and it is a moment of bliss as they never separate since then. After 12 years of living together and having two kids, they finally tied the knot in 2017 at their residence in California.
Before Jason's rise to fame and having a sound credit score, their family struggles financially. He shared that the lack of opportunities and projects for him almost made him give up, but Lisa pushed him to continue. It seems like their relationship is meant to last forever since even financial matters, cultural, and the age difference does not shake or move their relationship.
Kanye West & Kim Kardashian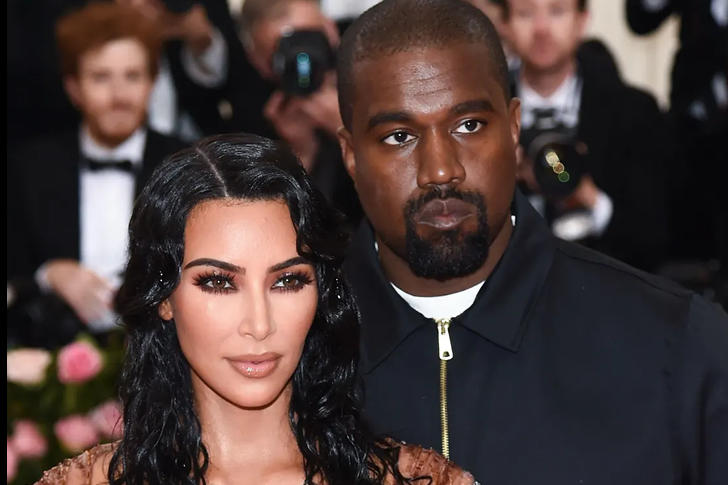 Kanye West and Kim Kardashian started off as friends before getting intimate with each other. The two met in a recording studio in 2003, where Kanye is recording, and Kim was assisting Brandy. Kanye was stunned by Kim's beauty and said that since then, he admired Kim from afar. It was not until 2012 when Kanye, an African-American singer, had the courage to go after Kim, who is of Armenia and Western European descent. During that time, Kim was still battling in court against ex-husband Kris Humphries.
Kim and Kanye had a lavish wedding in Paris in 2014, two years and a baby after they became a couple. Together they build an empire, and along with them are their kids – North born in 2013, Saint in 2015, Chicago in 2018, and Psalm in 2019. Now, the couple is said to be facing another chapter in their life. After six years of marriage and hailing several issues together, they are now settling things out with their lawyers.
Serena Williams & Alexis Ohanian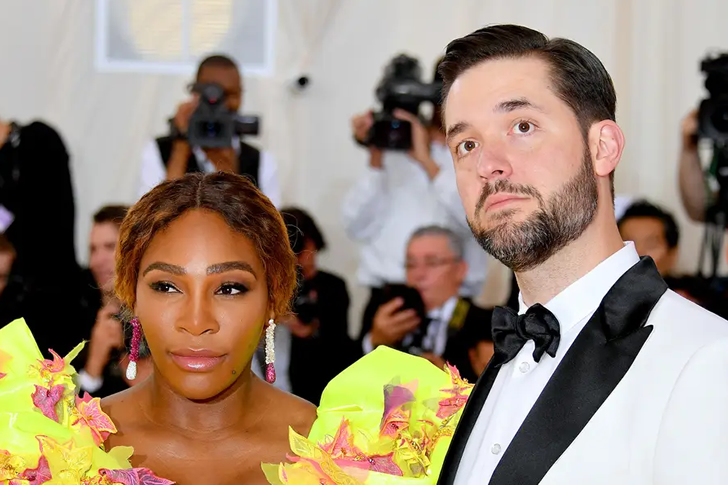 Serena Williams and Alexis Ohanian had a meet-cute. The African-American tennis superstar and the businessman accidentally met over breakfast at a hotel in Rome back in 2015. Serena was with her posse at that time and tried to make Alexis leave, who was at the table next to them. Her friend told him that there was a rat under his table. Alexis did not leave, so Serena invited him to join them. It led to Serena inviting Alexis to watch her game in Paris, and then the rest is history.
The couple wed in 2017 at an art museum with a fairytale-themed wedding a year after their engagement. Before saying 'I do,' the couple welcomed their baby girl – Alexis Olympia Ohanian Jr. of the same year. They are residing at their mansion in Beverly Hills, California, which probably has a tight home security system. The power couple has a net worth of $189 million and seems like a loving family life together.
Kumail Nanjiani & Emily Gordon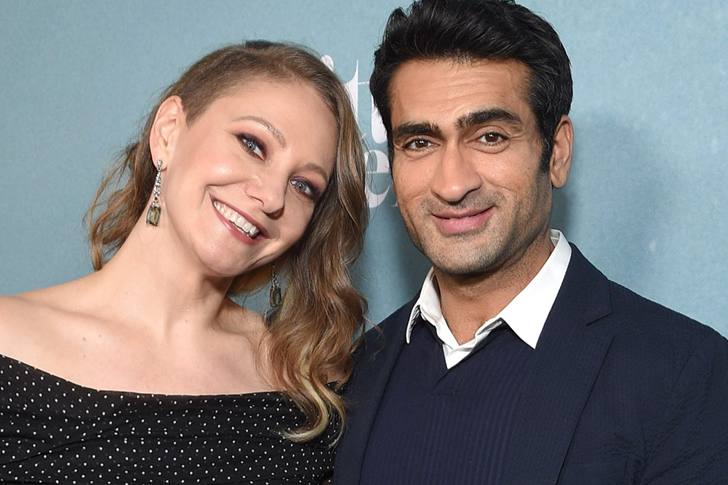 The Big Sick – a highly acclaimed film that won several awards – is based on the real-life story of the couple, Kumail Nanjiani and Emily Gordon, who penned the story themselves. The story of the said film was based on their early love story that is turmoiled with cultural difference, and later, with a life-threatening condition.
Kumail, a double degree holder – philosophy and computer science – pursued a career in comedy and acting that led him to meet his American wife, Emily. His keen ability in comedy captured Emily's heart and later started their relationship. As Kumail's Pakistani ethnicity and culture play a big part in choosing a lifetime partner, their relationship was kept hidden until Emily fell into a coma for three months. The very scenario of your loved one in bed, sick, and fighting for her life made Kumail push boundaries. As soon as Emily got better, the two wed in 2007 at Chicago City Hall.
George & Amal Clooney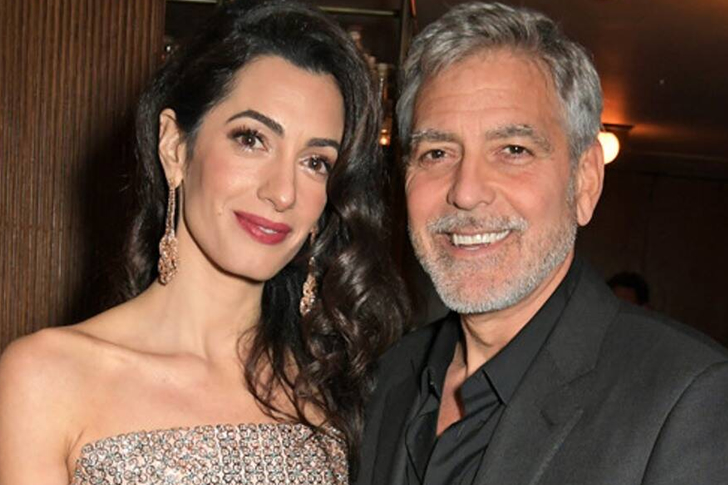 When everyone thought that George Clooney would not settle, here comes the gorgeous and well-accomplished woman, Amal Alamuddin, who changed everything.
George Clooney is a famous American actor who is known for highly acclaimed films such as From Dusk Till Dawn and Ocean's Eleven. Amal is a Lebanese-born British humanitarian lawyer who has a long list of accomplishments that made her an outstanding woman and personality around the globe.
The two met in 2013 through a friend who introduced them together. Smitten by Amal's non-Hollywood personality, George finds her amusing and falls in love with her. It didn't take long for the actor to realize that she is the woman he is willing to spend the rest of his life with. The same year, he proposed to her and got married in 2014. The couple welcomed their non-identical twins in 2017 – Alexander and Ella.
Chelsea Peretti & Jordan Peele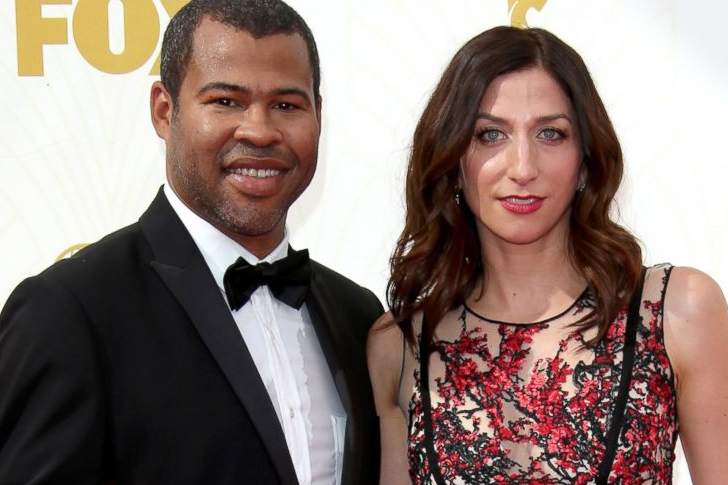 Technology has made a huge contribution in connecting people to an extent it also helped people find their lifetime match. As such is the couple Chelsea Peretti and Jordan Peele. The comedian and the TV producer met via an exchange of messages over Twitter.
Although a friend of Chelsea claims that he is the first to introduce Jordan to her, the couple merits their initial interaction over the internet as their official meeting. The couple has been married since 2016 after dating for years, starting in 2013. The Brooklyn Nine-Nine American star also shared their hilarious life as a couple and parent to their almost-four-year-old son, Beaumont Gino. On the other hand, Jordan, who is of African-American and English ethnicity seems to be the romantic one as he gushes about Chelsea's excellence as partner and mother to their son. The couple also credits their successful marriage to their low-key relationship.
Eddie Murphy & Paige Butcher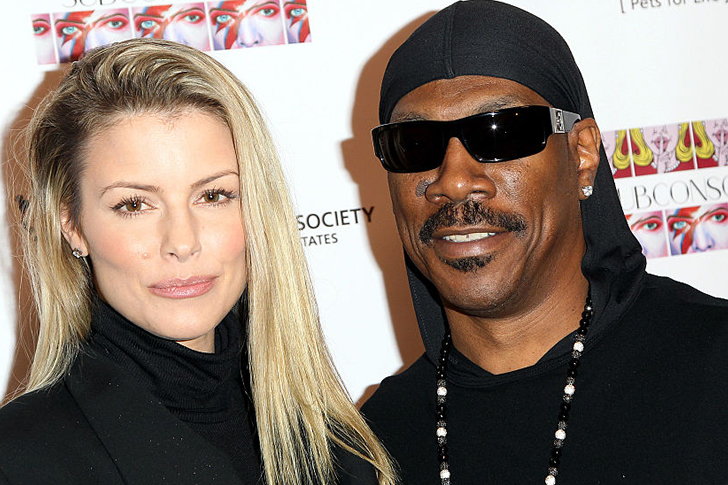 Eddie Murphy managed to grow his family by two more with his girlfriend, Paige Butcher. The couple has been together since 2012 and has kept their relationship private since then.
Eddie entered the entertainment industry in the mid-'80s. He is among the highest-paid actor with a credit score of more than a hundred million. The American actor starred in several comedy films such as Coming to America, Dr. Doolittle, and Beverly Hills Cops. He may have complicated relationships in the past that made him a father of eight, but that didn't stop the Australian model-actress, Paige, from falling in love with him.
The two met in the movie set Big Momma's House 2, where Paige is part of the cast. The couple has not yet set a date for their wedding or if they ever will, but together, they already have a home filled with the laughter of toddlers – Izzy Oona and Max Charles.
Priyanka Chopra & Nick Jonas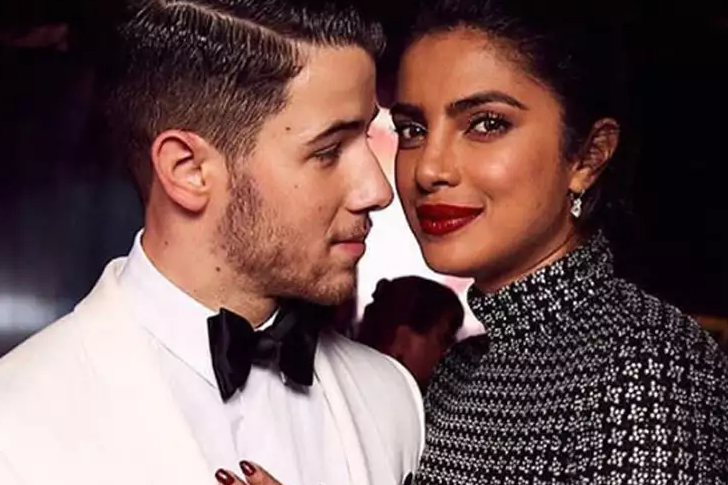 Another couple who started connecting through the internet is Priyanka Chopra and Nick Jonas. Nick is a famous American music artist and former member of the band Jonas Brothers. The other half, Priyanka Chopra, is an Indian actress and beauty queen that caught Nick's attention. Nick messaged Priyanka over her Twitter account and ignited a conversation in 2016. Their conversation went viral and made several young girls envy Priyanka. It wasn't until 2017 when the two met personally in a red carpet event. The two started dating and also became engaged in 2018.
The couple had a remarkable wedding celebration that has several receptions in different locations – one is in India, where Priyanka introduced Nick to the rest of her family. As they journey life as a married couple, they must have invested in a reliable home security system for their safety and security.
Wesley Snipes & Nakyung Park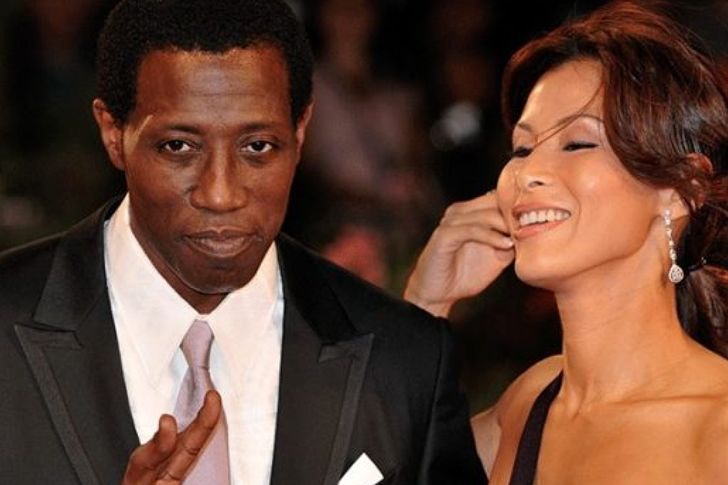 Wesley Snipes is an American actor who gained prominence through his acting skills and martial arts skills in the late '90s. His famous films are Blade Trinity, Passenger 57, and White Men Can't Jump. He met his wife, Nakyung Park – a South Korean painter in the late '90s. The couple got married in 2003 in New Jersey. Before their marriage, they already had two kids together, and they also had another two after their marriage. He served some time inside the cell and left Nakyung to care for their children.
Despite the hardship, she stood by her man's side throughout the years. It's true that Nakyung has stood by her wedding vows to Wesley – in richer and for poorer, she will stand by his side. Even after Wesley might have downhill his financial reports, Nakyung remains by his side and lives privately with their family.
Salma Hayek & François-Henri Pinault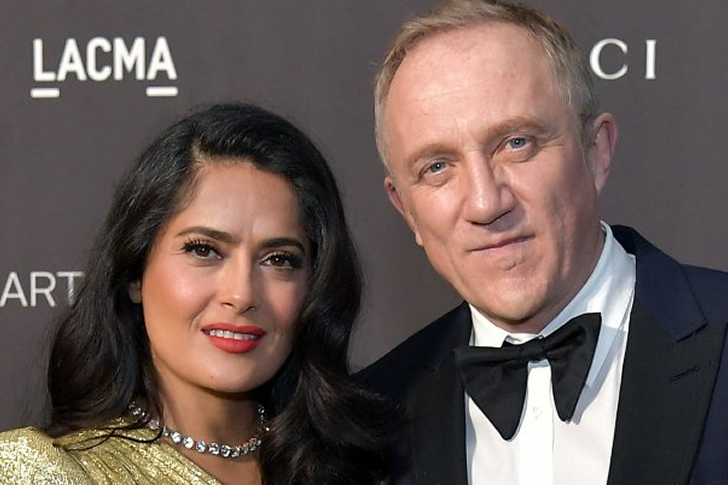 The Mexican-American actress Salma Hayek is blessed with stunning good looks and an impressive career track that marrying the French businessman Francois-Henri Pinault is just a plus to her resume. Salma, 54, François-Henri in 2009 after dating for three years. The couple met at an event in Venice. However, she kept the intimate details of their meeting as she does not want to make it a public record.
Salma and François-Henri might be worlds apart, but it didn't stop them from falling in love and producing a child in 2007. Although many are raising their brows or questioning Salma's intentions of marrying the billionaire CEO, she proves that she has her own earnings and credit score to rely on. Furthermore, the couple is not fond of making their relationship and family life available for the public, which probably helped their marriage work wonderfully for almost 12 years.
Meghan Markle & Prince Harry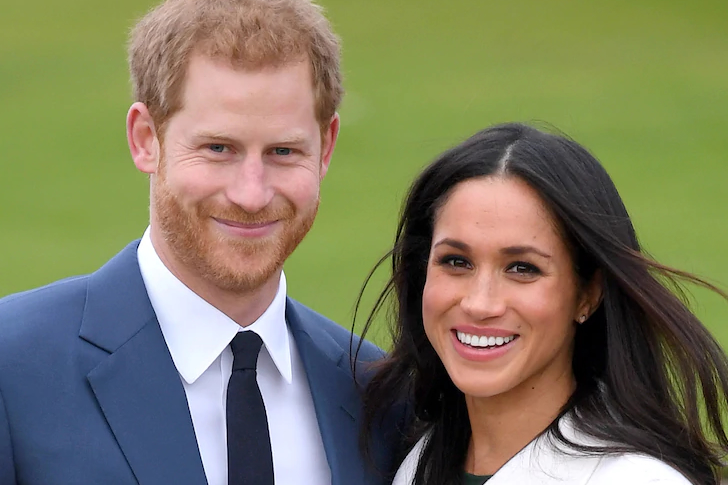 Ever since Meghan Markle and Prince Harry made their relationship public, they have been headlining the news worldwide. Megan is an American actress, while Prince William is a member of the British royal family. It was not new to the world that the royals follow traditions, and having her in the family is out of the ordinary.
The royal couple was introduced to each other by a mutual friend in 2016. An instant attraction happened when they started dating after just meeting. The couple tied the knot in May 2018, and shortly, they announced the upcoming arrival of their firstborn son, Archie. They made headlines again when they stepped down from their roles as senior members of the royal family in 2020 alongside their relocation to the United States. They now live in Montecito, where they have a high home security system to keep their safety and protection. Just recently the couple announced that they are expecting their second child, while Queen Elizabeth announced that the two will not be coming back to their royal duties.
James Blake & Jameela Jamil

James Blake has countlessly shown her love and support to her partner, Jameela Jamil, since 2015. He even credits Jameela for his 2019 album Assume Form as she made several contributions to the tracks of the said album and inspired James throughout.
James, who is 32 years old, is a music artist from the United Kingdom. He met the stunning actress of Indian and Pakistani descent in early 2015. Since then, the two are inseparable. As James worked on his music career, Jameela expanded her horizon and landed a role in the hit comedy series The Good Place in 2016. Unfortunately, the couple experienced difficult times, not regarding their relationship, but in life, as Jameela is constantly struck with illness and accidents while getting accused of having mental issues. Hames was not timid about expressing his support to his woman while she is recovering to this day.
Dwayne Johnson & Lauren Hashian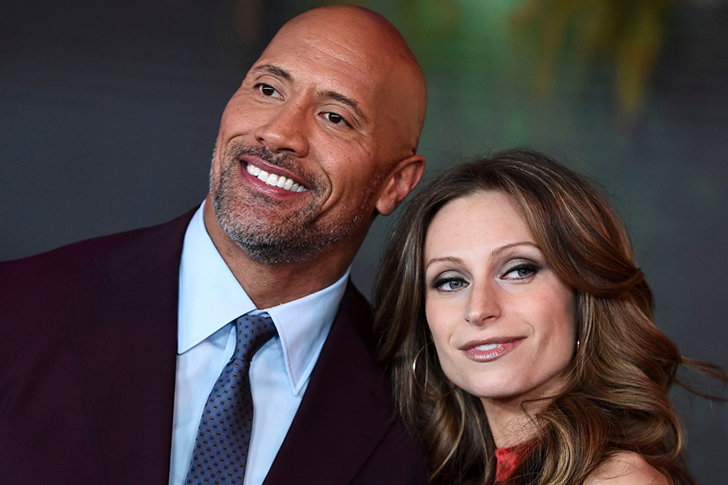 Dwayne Johnson has been rocking the world ever since he stepped foot on the WWE ring until he donned different characters in front of the Hollywood lenses. This Hollywood icon first hooked audiences through his Samoan vibes but won people's hearts through comedic antics and charms. However, behind his successful career and good financial report stands a woman who supports him, Lauren Hashian.
Lauren Hashian is a music producer, singer, and songwriter. She is the daughter of the Sib Hashian – Boston's drummer. Johnson and Hashian just tied the knot in 2019. They have two daughters together, born even before they say their I dos. The couple started dating around 2008, just after Johnson's previous marriage got dissolved. Despite splitting with his first wife, Danny Garcia, the two are on good terms. Johnson even asked Garcia to be his manager, which she gladly accepted.
Enrique Iglesias & Anna Kournikova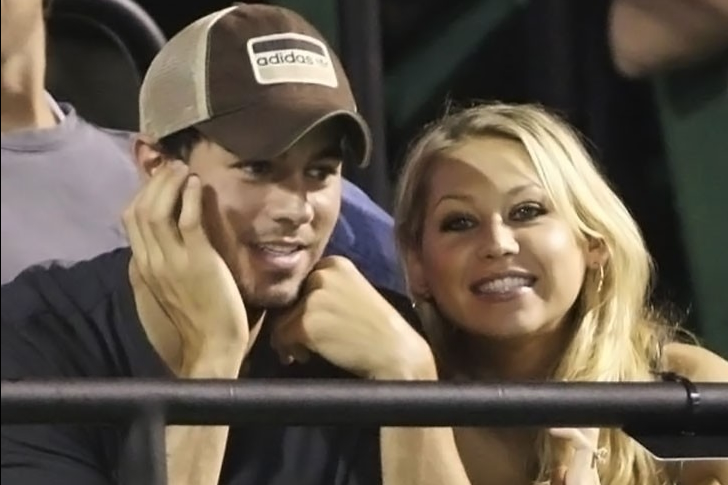 Professional tennis player Anna Kournikova seems to have found his hero in Enrique Iglesias, and the couple has been staying strong for two decades now. Enrique was born in Madrid, Spain, and was the youngest son of Julio Iglesias and the well-known Filipino socialite Isabel Preysler. He is known for several songs like Hero and Escape. Love hit Iglesias when she met the Russian tennis star Anna Kournikova during her appearance in his Escape music video in 2001. The chemistry between the two is undeniable in this music video, so it's no wonder their relationship translated well into the real world.
Despite being well-known figures, the pair managed to keep their relationship under the radar. They even managed to keep Kournikova's pregnancy a secret until she gave birth to twins. The couple now focuses on being hands-on parents, and they sure know how to do it in style. Enrique and Anna have purchased a very enviable property investment in Miami, where they currently reside.
Kelly Ripa & Mark Consuelos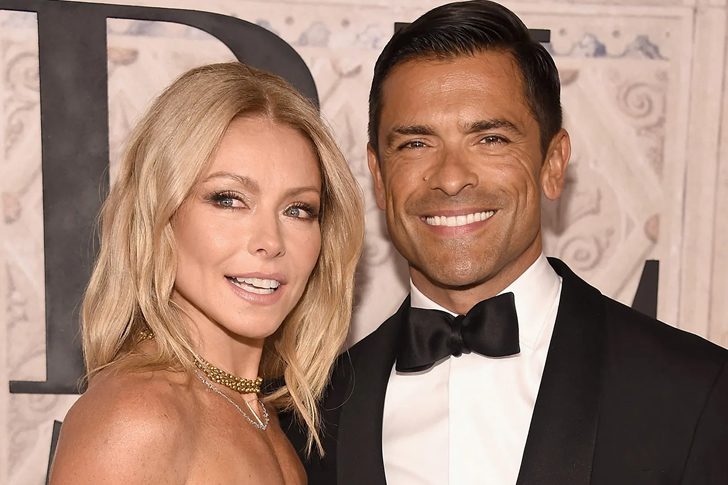 Who would have thought that a screen test for All My Children would result in one of the most famous love stories in Hollywood? American Actress Kelly Ripa and Mark Consuelos continue to make us swoon with their love and adoration for each other for more than two decades now. Born in Zaragoza, Spain, Mark is the youngest of three children to Mexican and Italian descent parents. Consuelos landed his breakout role in the All My Children soap opera in 1995. He was her love interest, sparking instant chemistry between the two. The co-stars quietly began dating soon after and shocked everyone with their marriage in 1996.
Besides juggling work and life with their three kids, they also mix business with pleasure by launching their business investment, Milojo. We can't get enough of this lovely family, and we want to know their secret to their relationship's success.
Matthew McConaughey & Camila Alves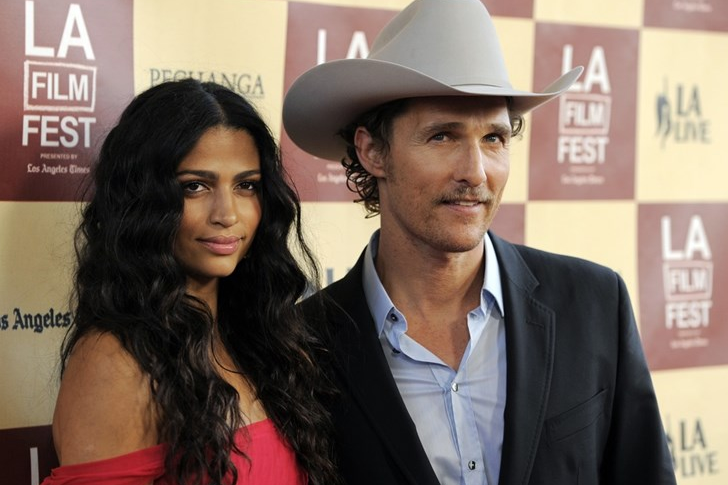 Throughout his career, American Actor Matthew McConaughey made several career-defining choices, which have led to his roles in classic films such as Dazed and Confused, A Time to Kill, and, of course, Dallas Buyers Club. However, one of his most significant moves was winning over the love of his wife, Camila Alves. He was not looking for love that night until he spotted the Brazilian supermodel from across the room. From there, he knew everything is destiny. After years of dating and living together, the couple got married during a private ceremony in June 2012.
With almost a decade of being together, the pair has three children and has been one of Hollywood's longest-lasting celebrity couples. While it's rare, we are grateful to see their family updates, thanks to their social media accounts. Given their career investments and success, we are sure that they are more than satisfied with what they have.
Matt Damon & Luciana Bozan Barroso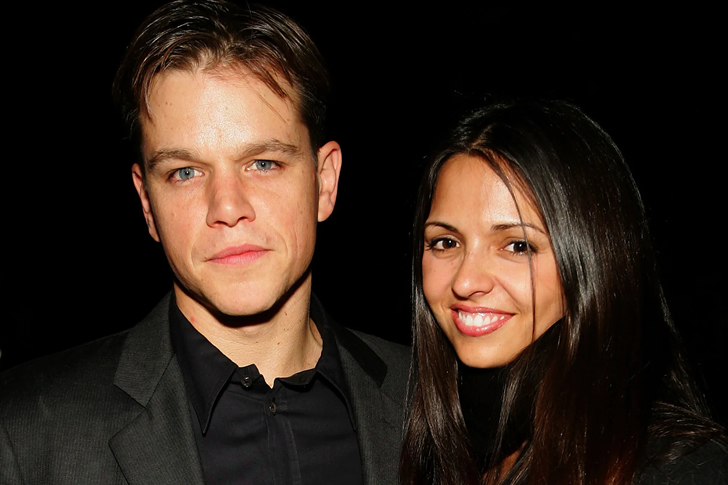 American actor Matt Damon and his Argentinian wife, Luciana Barroso, aren't your usual Hollywood couple. They've managed to live an impressively low-key life for years. Matt would be the first to tell you that luck was on his side when he met Luciana. That's because a series of very random events brought them together when Damon was shooting Stuck On You. The initial setup should be in Hawaii, but they moved to Miami. Well, gladly they did because it was in a bar where his future wife worked as a bartender that the two lovers first met.
Not only was Barroso's life entirely different from Damon's, but she was a single mom when they met. Luckily, the actor instantly embraced both of those realities and welcomed her- no questions asked. Damon even credits her patience as a big part of their 5-year long marriage. Whether you believe in destiny or not, luck and fortune play a significant role in the lives of these two star-crossed lovers.
Kate Moss & Nikolai von Bismarck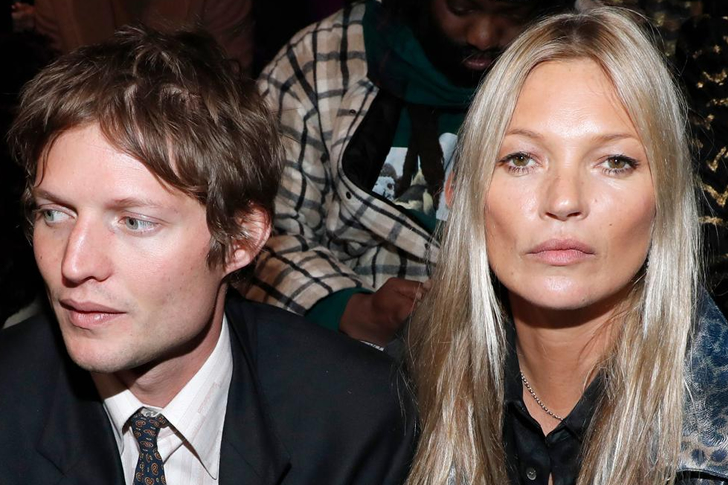 Rumors started to circulate that the marriage of American actress Kate Moss and Jamie Hince was on the rocks, so when Kate was spotted later that year with a new guy, it wasn't a huge surprise. Who is the man in question? No other than the British-German photographer, Count Nikolai von Bismarck. Known to be an aesthete of exquisite taste, he is not only a renowned photographer but also in a relationship with one of the world's most beautiful women.
Kate is good friends with his mom, so there's no doubt that Nikolai crossed paths with his mother's pal long before he started dating her.
Their 13-year age gap did not hinder them from falling in love, and they were able to keep their 5-year relationship relatively private. Despite their privacy, we can easily conclude that these two have zero worries regarding personal loans or anything like it.
Bruce Willis & Emma Frances Heming Willis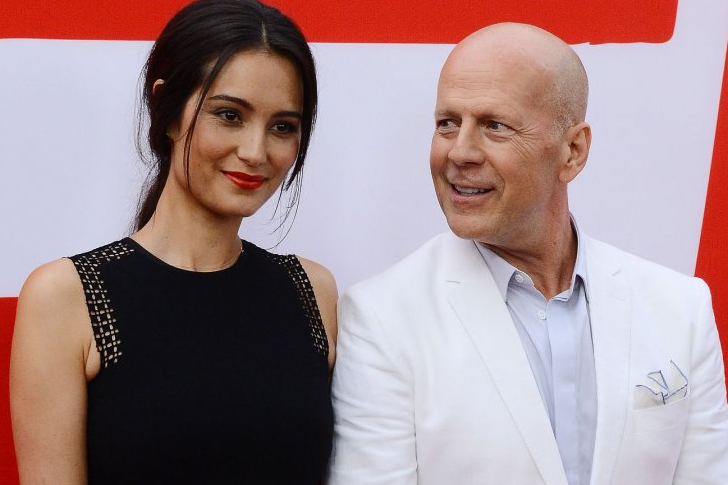 American actor Bruce Willis is considered one of the most remarkable actors in the Hollywood industry. Besides earning a huge degree of fame through his versatility in films, he also had a successful marriage with his English wife, Emma Frances Heming Willis. Heming is a supermodel born in Malta to an English father and an Indo-Guyanese mother. She is the face of high-profile brands like Gap and Escada and was featured in magazine covers, including US Glamour. She met her future husband, Bruce, at a gym in 2007 and got married two years later. Currently, the couple has two kids, Mabel and Evelyn.
Since then, the beautiful children have been gracing their social media accounts. Bruce and Emma renewed their vows in 2019 in celebration of their 10th wedding anniversary. Their marriage is a perfect epitome that age and culture difference is never a hindrance.
Courteney Cox & John McDaid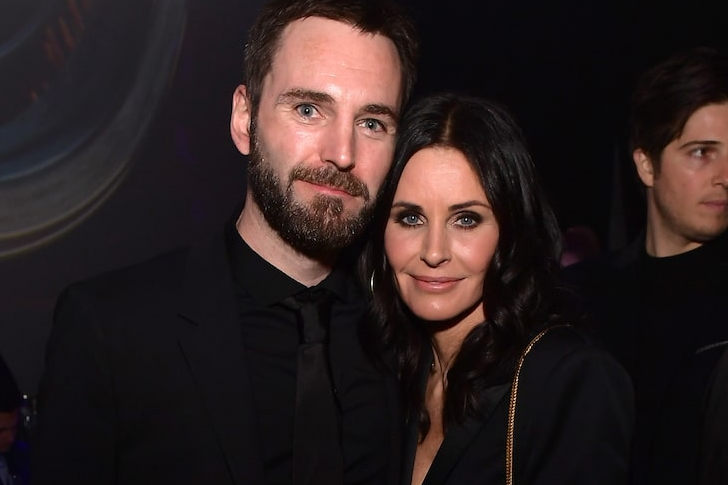 Opposites attract indeed, and that's precisely what happened to the next couple on our list. Friends alum Courteney Cox and Snow Patrol Guitarist Johnny have been together for seven years now. McDaid was born in Northern Ireland with English and Irish ethnicity. Besides being in a relationship with Cox, he also earned some degree of fame as a guitarist for the band Snow Patrol. Both celebrities have distinct personalities, while John is more reserved, Cox has a high-strung temperament. Probably one of the reasons why they are fascinated with each other.
They're so in love that they don't feel the need to get married either. In their hearts, they are married to each other. Cox is from Alabama, and John is from Ireland, so their union is definitely a fusion of different worlds. Despite having very different backgrounds, the couple shares a beautiful relationship that's clearly going to last for a long time.
Cristiano Ronaldo & Georgina Rodriguez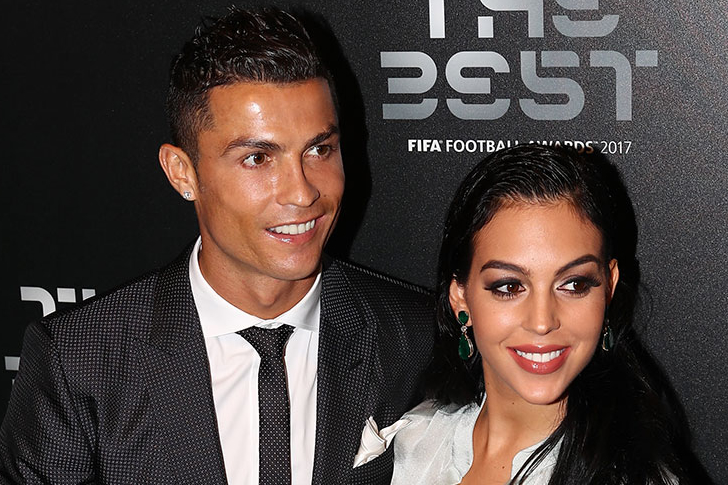 Cristiano Ronaldo, the Portuguese Juventus star, spent much of his life in the public eye, but he has remained relatively quiet about his relationships since rising to footballing stardom. Born in Funchal in Portugal, his sports investments and skills became widely recognized and hailed as one of his era's greatest players. Besides his football skills, Ronaldo also became famous for his love affairs. However, it became evident that Spanish model Georgina Rodriguez officially won his heart. Rodriguez is originally from the city of Jaca in northeastern Spain.
It was love at first glance when their eyes first clapped in a Gucci store in Madrid. The relationship grew slowly from there, eventually getting caught by the paparazzi spending time together. Today, Christiano and Georgina are proud parents to their adorable baby girl. Ronaldo has certainly made several life-defining achievements, and growing his family seems to be next on his list.
Billy Dee Williams & Teruko Nakagami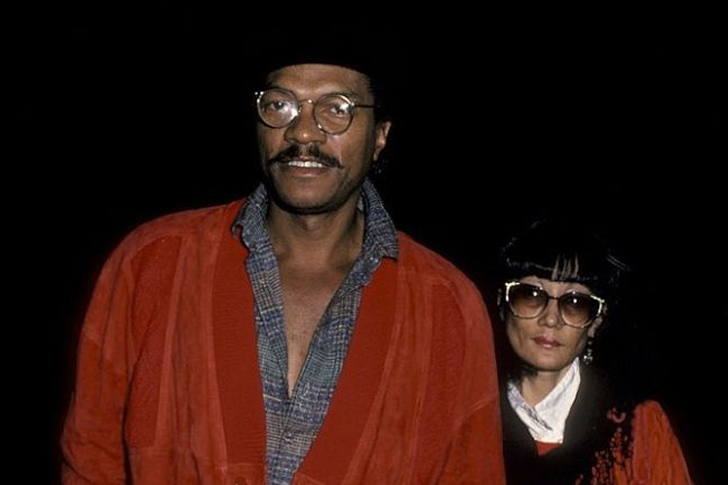 American actor Billy Williams is one of Hollywood's most-adored celebrities. Luckily for him, that adoration continued outside of the camera as Billy has been happily married to Teruko Nakagami for more than four decades now. Together, they have one daughter, Hanako Williams. If this is something that surprised you, you are not alone! Teruko was a Japanese-American who was born in Chicago. They live a tranquil private life, and only select social appearances, hence the lack of images on the internet of Billy and Teruko. Nowadays, they are enjoying their lives with their grandchildren, as seen from social media accounts.
Billy Dee and Teruko are yet another example of how great relationships between interracial couples are rooted in a profound degree of unshakeable love. That enabled the team to face all the obstacles that the world threw at them over the years.
Leonardo diCaprio & Camila Morrone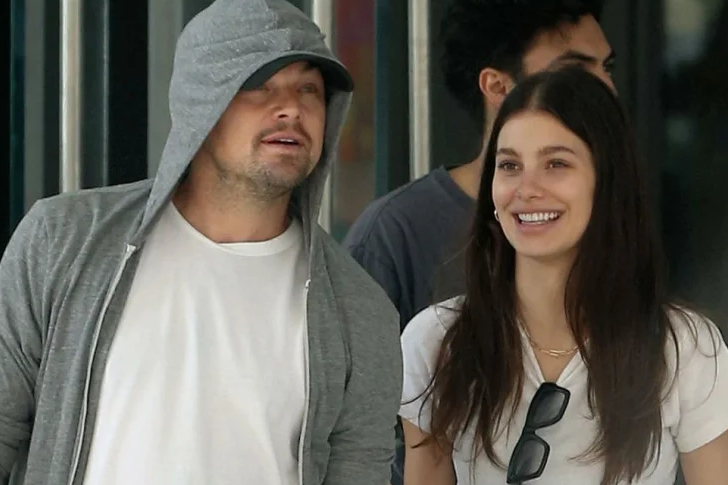 Leonardo DiCaprio has been one of Hollywood's most eligible bachelors for the last few decades. He solidified his reputation as a Hollywood heartthrob in his younger days and is best known these days for his critically-acclaimed acting credits. Along with his fame is a list of beautiful women he dated. However, we are here to reflect on his flourishing friendship with his Argentine-American beau Camila Morrone. She is the step-daughter of none other than Al Pacino.
Leonardo and Camila have a relatively large age difference between them, as you might have guessed. However, the pair seems to have quite a lot in common, despite their immense age gap. Though many individuals questioned their romance, their two-year relationship is proving them wrong. It sounds like the love between Morrone and DiCaprio is super simple, with their respective worlds working seamlessly together.
Mark Zuckerberg & Priscilla Chan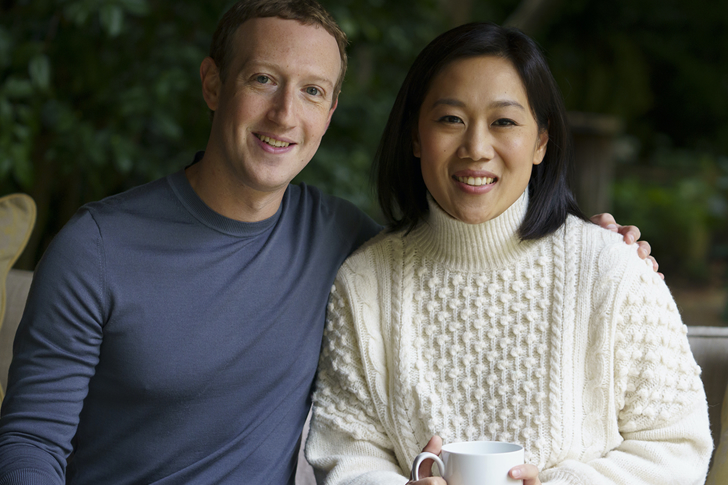 Mark Zuckerberg is considered one of the best-known figures, not just in America but also in the world. Aside from his massive fortune and investments, his personal life has also piqued people's interest worldwide. If you didn't know, he has been married to Priscilla Chan since 2012. Chan comes from a Chinese family but was born in Massachusetts and entered Harvard University in 2003. The two began dating after their first meeting when he was a senior and she was a freshman. They moved in together in September 2010 and tied the knot two years later.
Mark isn't a celebrity who loves displaying affection in public, but he has a close relationship with his wife. If you follow his Facebook account, you need to know that any movement he makes often links back to his wife. They are a picture of a lovely family for years and frequently offer happy glimpses alongside their kids.
Shakira & Gerard Piqué

Even if you're not a fan of FC Barcelona, we're sure that Gerard Pique's name will ring some type of bell in your mind. If not for his football career and other investments, you might also recognize him through his high-profile relationship with the Latin singer Shakira.
Born in Colombia, Shakira is known for her number one singles, like Whenever, Wherever, and Underneath Your Clothes. Shakira and Gerard first crossed each other's paths during the shoot of the 2010 World Cup Theme Song, shot in Madrid, Spain.
Information of her relationship with the Spanish player may remain relatively quiet, but that did not prevent fans from shipping them. The adorable couple has been together for nearly a decade, and they have welcomed two sons together during this time. While falling in love was a leap of faith, her support, and belief in their love is never an issue.
Ellen Degeneres & Portia De Rossi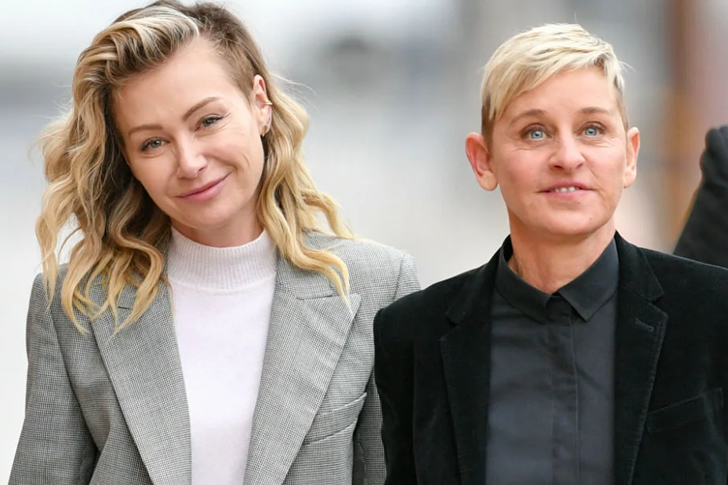 Ellen Degeneres and Portia de Rossi have established a bond for more than a decade and have been one of Hollywood's most-watched celebrity couples. Born in Australia, Portia is best known for her character in the series Ally McBeal. She first met the American Host backstage at the VH1 awards in 2004. While it was love at first sight, it took three years before they turned up and revealed their partnership publicly.
The couple took their relationship to a greater degree when they wed in an intimate wedding ceremony in 2008. Some reports claimed that the pair had problems in their relationship, but both parties were quick to brush them off. Degeneres and Portia are to renew their vows, but the date has yet to be made public. For now, we have to keep ourselves updated while waiting for the big day to come.
Kirk Douglas & Anne Buydens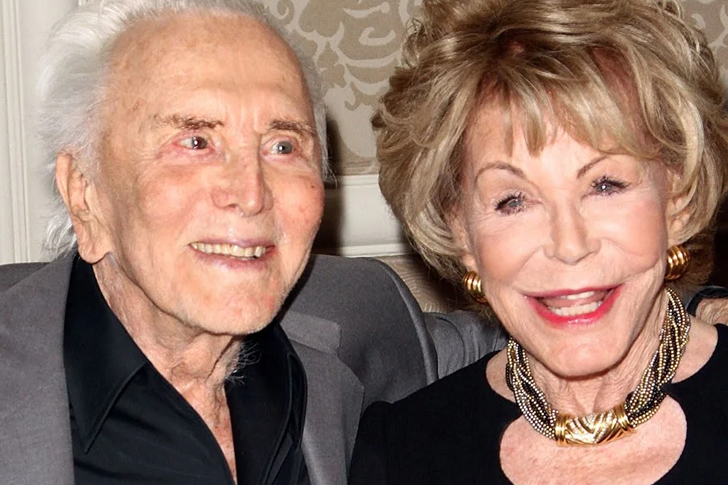 Kirk Douglas may have gotten recognized for his remarkable career investments and for being a symbol of the Golden Age of the film industry. Still, fans also remember him for his fantastic six-decade bond with his wife, Anne Buydens. Anne was born in Hanover, Germany, in 1919, and shortly after, her family moved to Belgium. She was working as a film publicist when she got introduced to the American Actor. However, when Anne met him, the actor was a little bit like a ladies' man, which is probably why she rejected him at first.
Fortunately, Douglas proved to her that he was different from the traditional Hollywood star. It was this desire that made him win her heart. The pair eventually got married in 1954 and shared two kids. Life wasn't perfect as they had a fair share of ups and downs, but they always managed to work things out. The romance that Douglas and Buydens developed together never faded even after more than 60 years of marriage.
Sidney Poitier & Joanna Shimkus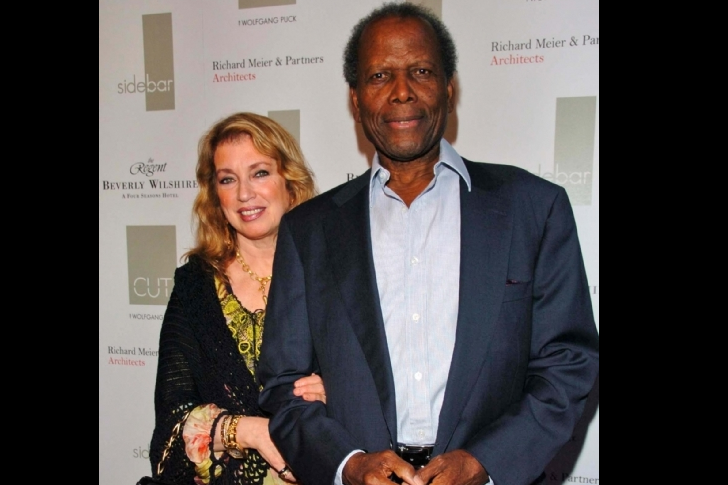 For more than four decades, award-winning actor Sidney Potier and Joanna Shimkus have been breaking the odds of Hollywood and became one of the most successful marriages in the coaster. Born to Bahamian parents, Poiter got listed among the Greatest Actors of Classic Hollywood films following his performances in movies To Sir with Love and In the Heat of the Night. Sidney first met his future wife in Paris back in 1969. Shimkus was born in Nova Scotia to a Lithuanian father and an Irish mother. She earned a certain degree of fame through modeling before entering the spotlight as an actress.
The couple has been married since 1976 and gotten blessed with two children. Though they choose to keep their lives private, the pair managed to find happiness, and their flames of love were just too strong to keep their romance burning.
Michael Douglas & Catherine Zeta-Jones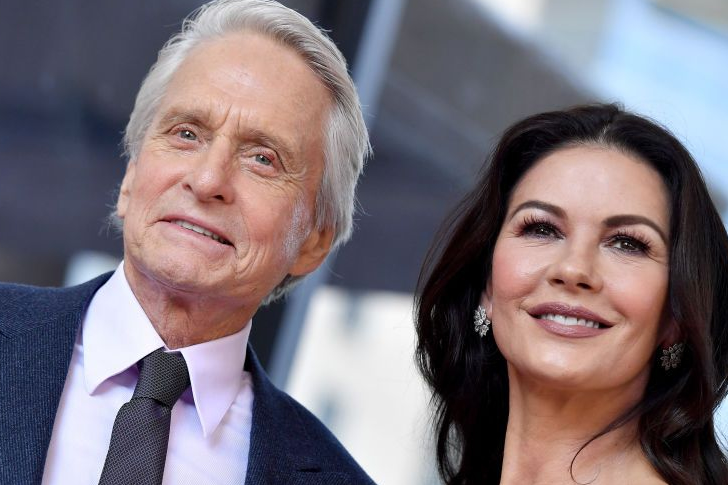 Michael Douglas and Catherine Zeta-Jones are among what people call a "power couple" and are one of life's examples that age is just a number – with the pair being 25 years apart. The celebrity couple first crossed each other's paths in 1998, and nearly a year after, Douglas proposed to Zeta-Jones. Today, Michael and Catherine are the proud parents to two wonderful children, Dylan, and Carys Douglas.
The pair further proved that they are indeed a "power couple" with how Douglas survived battling his health issues as well as a financial crisis when the 2008 stock market crashed. During the said crisis, Douglas has become much more conservative in his investments and remained cool despite losing a chunk of his fortune. As if that's not enough to prove the strength of their love, the couple proved their bond even further when they reconciled their romance, eight months after they announced their separation in August 2013. Now, that's what you call an enduring love.
Michael Jordan & Yvette Prieto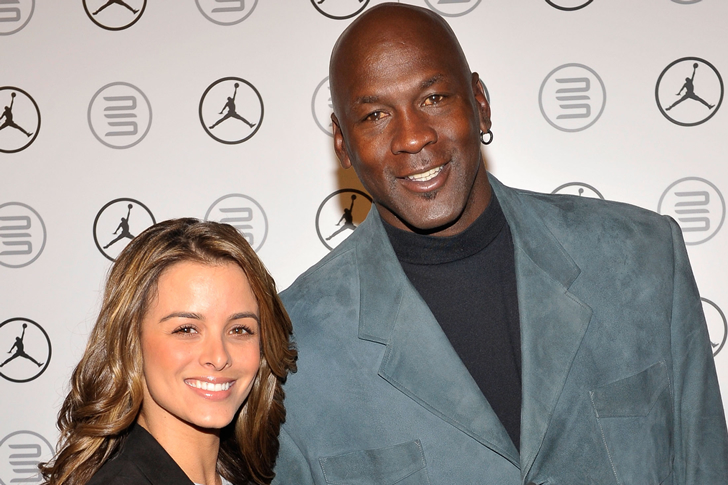 Basketball superstar Michael Jordan met the Cuban-American model Yvette Prieto in a Miami nightclub a year after he separated from Juanita Vanoy, with whom he has three children. From the beginning, Jordan and Yvette were keen on keeping their relationship private. They moved in together in 2009, and in 2011, they got engaged with each other.
The couple got married in April 2013 in Palm Beach, Florida, and became the parents of twins Ysabel and Victoria. The extravagant wedding had cost the famed NBA player $10 million, something Jordan afforded through his impressive wealth from a wide range of investments and projects. As of writing, Jordan's net worth has reached around $2.1 billion. With this much money to his name, it's safe to assume Yvette and their children will never have to worry about any financial setbacks in their life.
Megan Rapinoe & Suzanne Brigit Bird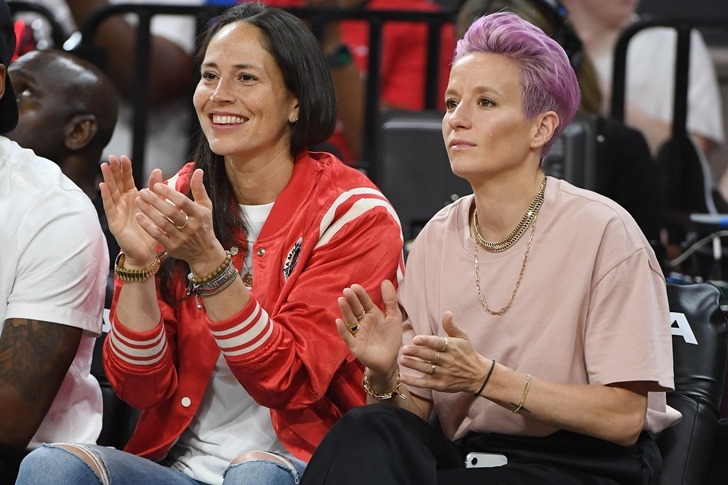 Called the "Most Beloved Power Couple in Sports," Women's World Cup winner Megan Rapinoe and three-time WNBA champion Suzanne Brigit Bird first met in the run-up to the 2016 Rio Olympics, crossing paths during a photoshoot for media circulation. In 2017, Bird confirmed her sexuality publicly and her relationship with Rapinoe, with whom she had started dating in the fall of 2016. In October 2020, Rapinoe proposed to her girlfriend by the pool in the afternoon in Antigua.
With most sports on hiatus during this global health crisis, Rapinoe and Bird spent their time together at home, proven by the adorable insurance ads they did for the firm Symetra. Using an iPad and iPhone, the couple shot the ads at home, showing the viewers an "In This Together" message. The two, indeed, made the people feel that they're not alone.
Robert Redford & Sibylle Szaggars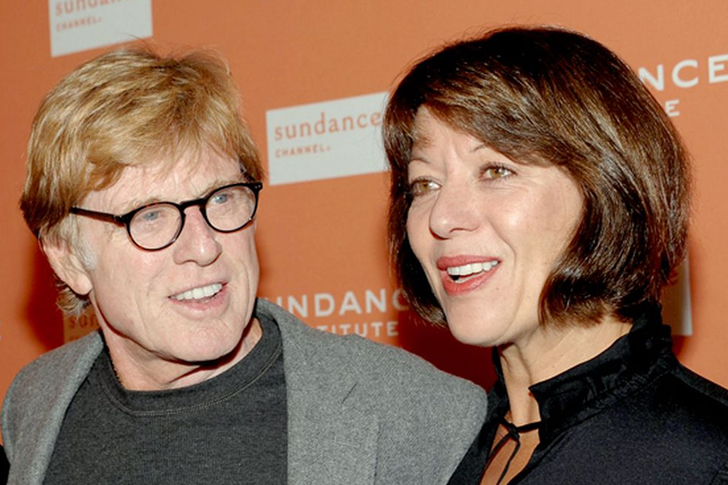 Hollywood actor Robert Redford married Sibylle Szaggars, who is 19 years younger than him, in 2009 in Hamburg, Germany. He met the German-born beauty in 1996, and since then, Szaggars has stood by Redford's side in red carpet events, premiere nights, and many more.
The couple may as well be called a match made in heaven as both of them are staunch advocates for eco-friendly practices and environmental preservation. Szaggars even worked as a multimedia environmental artist and displayed her works in Europe, Singapore, Japan, Peru, United States, and Suriname. She also founded The Way of the Rain Inc., which is a nonprofit environment-focused organization. Redford, who dropped out of college to take art and theater classes in Europe and New York, is an environmentalist who received an honorary degree from Westminster College in Utah for his environmental work. What a way to use your platform and influence!
Simon Cowell & Lauren Silverman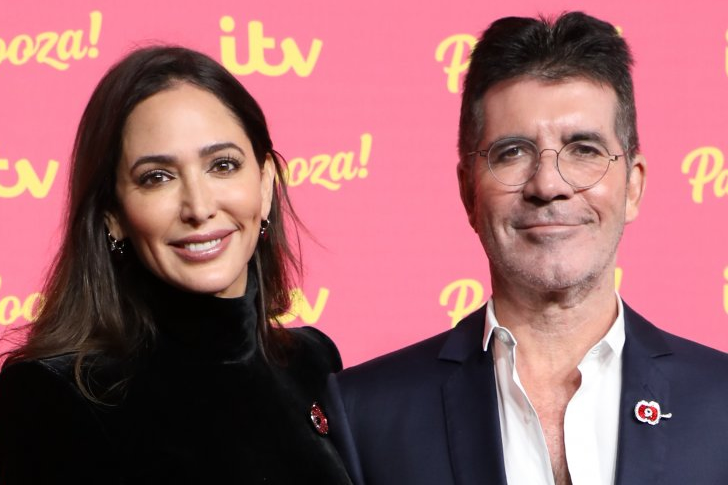 Simon Cowell and Lauren Silverman's love story is a wild ride, to say the least. Cowell, the well-known reality show judge, has reportedly started dating Lauren in 2009, five years after they met at Barbados' Sandy Lane resort. On their first meeting, Silverman was on vacation with her then-husband Andrew Silverman. Then in 2010, Cowell was engaged to Mezhgan Hussainy, but it only lasted for a year. At first, both Simon and Lauren kept silent about their relationship until Lauren's 2013 pregnancy forced the two to come forward about their status.
However, the pair's bombshell announcement got overshadowed by their son Eric's birth on February 14, 2014. Together, they bought a place to raise their son in the Upper East Side of Manhattan. Cowell already owns properties in Los Angeles, London, and Barbados, all of which he could afford, thanks to his investment in T.V. talent shows.
Daniel Craig & Rachel Weisz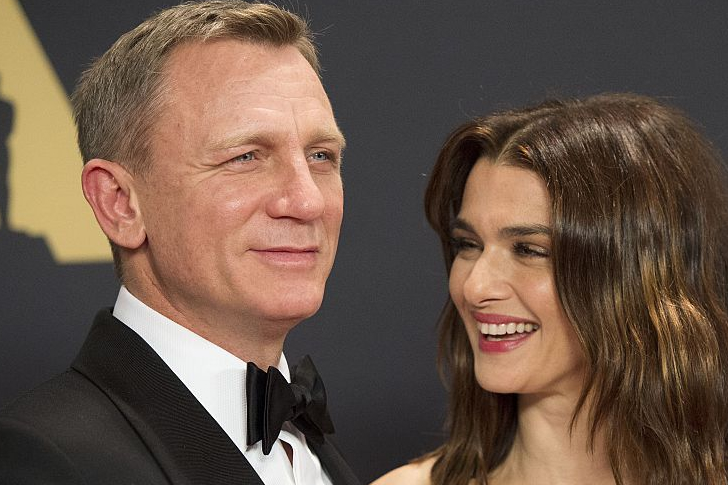 English actor Daniel Craig and British-American actress Rachel Weisz have been married for nearly ten years, and they are still going strong. Mr. 007 and his forever-Bond girl have been good friends for several years before they tied the knot in 2011. Craig, a graduate from Guildhall School of Music and Drama, and Weisz, who had her degree in Trinity Hall, Cambridge, scored their first roles in 1992, performing together at London's National Theater Studio.
Despite acting in a plot with a lot of intimate scenes, Craig and Weisz kept everything professional and maintained a platonic friendship. However, their romance sparked in 2010 when they got cast as a married couple in the psychological thriller film Dream House. From there, as the saying goes, the rest is history. While keeping their relationship a secret from the public, they got married and had their first child together in September 2018.
Miley Cyrus & Liam Hemsworth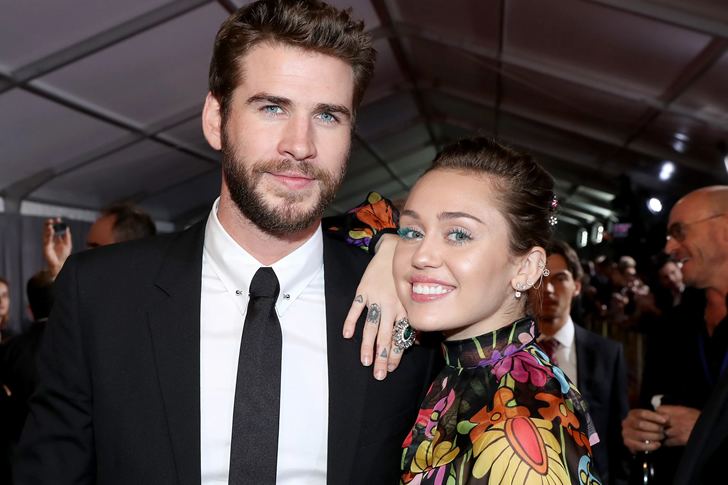 The up-and-down romance between American singer Miley Cyrus and Australian actor Liam Hemsworth had lasted for more than a decade before the two finalized their separation in 2020. Cyrus and Hemsworth met in 2009, and both got cast as love interests in the film The Last Song. The two celebrities confirmed they're dating in March 2010 during the Elton John AIDS Foundation Academy Awards Viewing Party. After that, they had an on and off relationship until June 2012, when the pair confirmed their engagement.
However, just a year into their engagement, Cyrus and Hemsworth announced that they had called off their wedding. Three years later, Cyrus mentioned that her engagement with Hemsworth was back on. After several ups and downs, the two got married in December 2018. Unfortunately, in August 2019, Hemsworth officially filed for legal separation from Cyrus. Their lawyers finally dissolved Their marriage in January of 2020.
Jean-Claude Van Damme & Gladys Portugues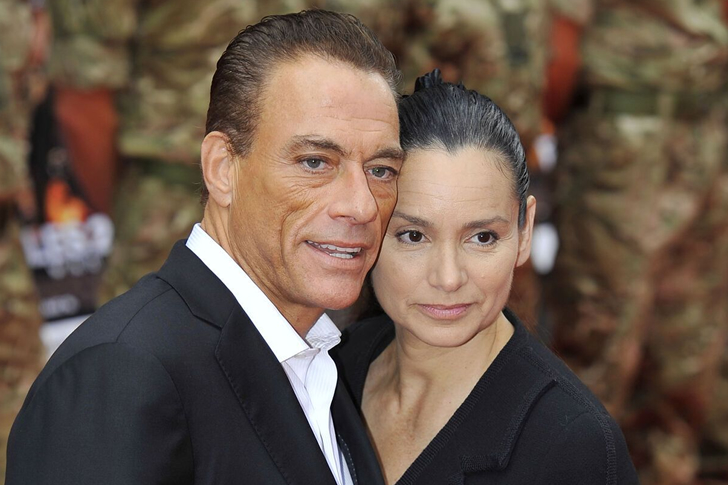 Belgian actor Jean-Claude Van Damme and American bodybuilder Gladys Portugues, like any other couples, experienced the ups and downs that come with a relationship. Jean-Claude has been married twice before his love story with Gladys started. They met in a photoshoot and got married in 1987. The two had two children together before separating in 2002.
After entering into several relationships and marrying and dissolving one of them, Jean-Claude and Gladys got back together and re-married in 1999 in Belgium. They almost got into another legal separation, but it seems lawyers will have to step aside as the two continue to cling to the love they have for each other. Their relationship may not be the most perfect in the industry, but it's clearly one of the most enduring. Not many celebrity couples could boast about having a love this strong, and for that, we commend Gladys and Jean-Claude.
Gisele Bündchen & Tom Brady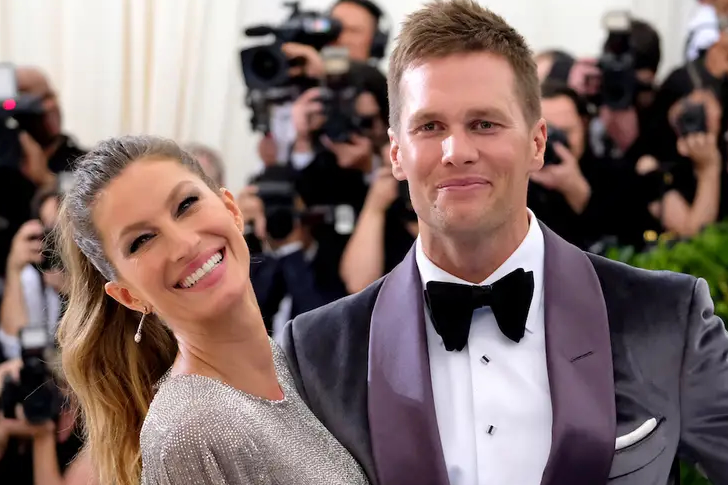 Married for nearly 12 years, Brazilian supermodel Gisele Bündchen and Tampa Bay Buccaneers quarterback Tom Brady's relationship is still steady and going strong. The two met through a mutual friend in December 2006 in New York and officially started dating in January 2007. Tom proposed to Gisele two years after and on February 26, 2009, the couple got married in California. They are parents to two children, Benjamin and Vivian.
Besides being a famous football player, Tom can also pride himself on being a real estate mogul, having a $26 million portfolio of homes from New York to Florida, and has sold more than $140 million worth of properties. These are all homes he once shared with Gisele. One of these properties is the 6,539-square-foot condo in Manhattan, which was bought for $36.8 million, $11.3 million more than their initial investment in the property.
John Krasinski & Emily Blunt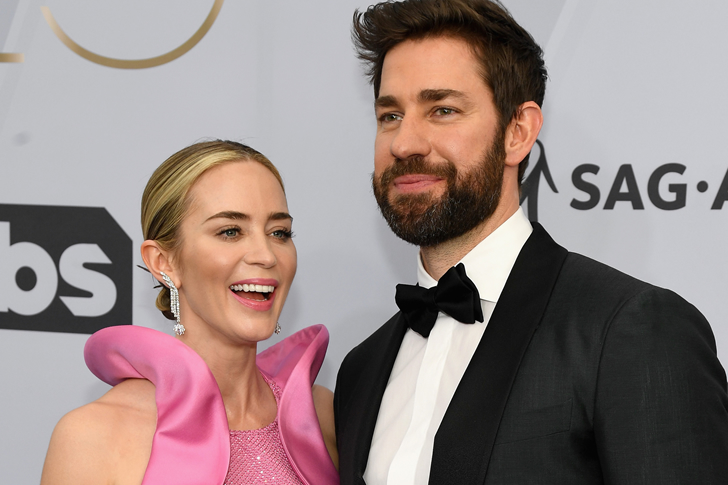 Together for 12 years, American actor John Krasinski and British actress Emily Blunt had their first meeting in November 2008 in a restaurant through a mutual friend and had their first date in the same year. They got engaged less than a year after and married on July 10, 2010, in George Clooney's estate in Lake Como, Italy. They have two lovely daughters, Hazel Grace and Violet. Surprisingly, the two had no previous experience working together until their hit film A Quiet Place in 2018. They still star in the movie's sequel, which will premiere in 2021.
People wondered if the couple would move from the West Coast to New York. However, John and Emily were able to acquire a luxe apartment in Brooklyn. They paid $6 million for the 5,200-square-foot Park Slope townhouse after using their investment money of more than $300,000 into remodeling the place.
Chris Hemsworth & Elsa Pataky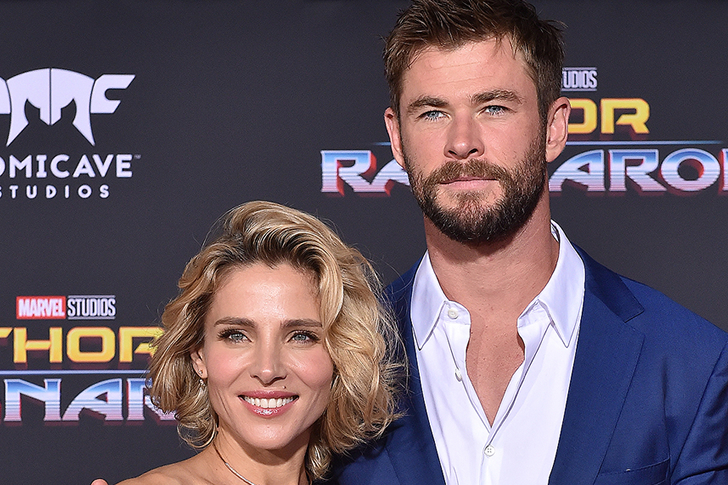 Australian actor Chris Hemsworth and Spanish model Elsa Pataky celebrated their 10th wedding anniversary in December 2020, with the former sharing a tribute to his wife on Instagram.
Hemsworth was first introduced to Pataky, an actress who also had a degree in journalism at the Universidad CEU San Pablo, in early 2010 by talent agent William Ward.
They later made their relationship public in September of the same year. Just shortly after the two started dating, Hemsworth and Pataky got married in December 2010. They welcomed their daughter, India, to the world in May 2012 and had the twin boys, Tristan and Sasha, in March 2014. When asked about parenthood, Hemsworth said that it brings out the child in all of them and reminds them of their fascination with things and how they can spend hours just being with someone.
Amy Adams & Darren Le Gallo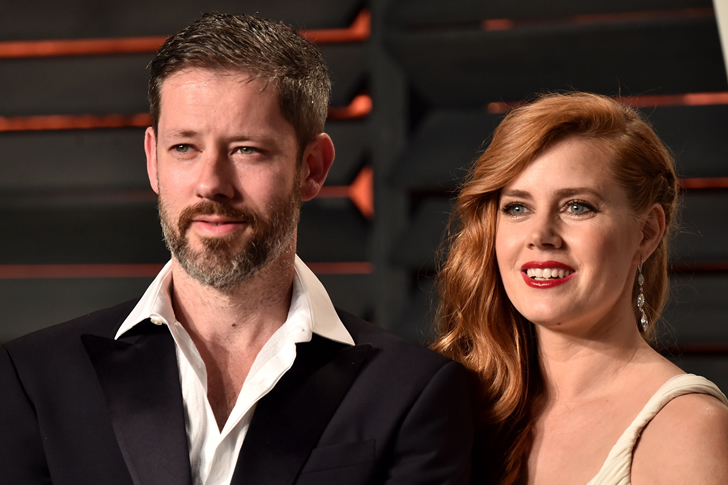 The love story between American actress Amy Adams and German-American artist Darren Le Gallo spanned nearly two decades and involved meeting in acting class in 2001, followed by their first date in 2002, and concluding with their marriage in 2015. Adams and Le Gallo first crossed paths when they were still in a relationship with other people. They started dating when they acted together in the short film Pennies, and after six years, Le Gallo proposed in April 2008. Adams and Le Gallo tied the knot in a classic spring wedding in a close friend's house outside of Santa Barbara, California, on May 2, 2015.
Adams, one of the most recognizable actresses working today, has been quite known worldwide compared to her husband. However, apart from being an actor, Le Gallo is also an artist who received a degree in painting from Abilene Christian University in Texas. He mostly shares his art on Twitter and Instagram.
Sacha Baron Cohen & Isla Fisher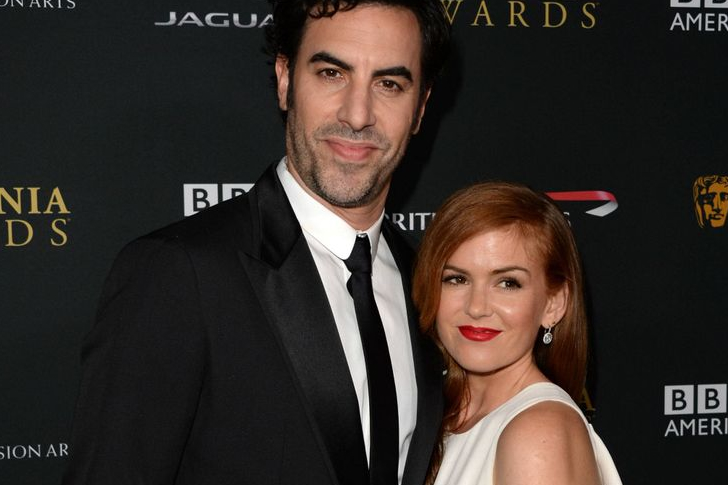 British comedian Sacha Baron Cohen and Australian-Scottish actress and author Isla Fisher's first meeting involved the former falling in love at first sight at a Sydney party in 2002. After keeping their dating life away from the prying eyes of the Hollywood media, the couple announced their engagement in 2004. During this time, Fisher shared that she went through a three-year course to convert to Judaism so that she could have a Jewish wedding with Cohen. They had their first child, a daughter named Olive, in 2007; welcomed their second daughter, Elula, in 2011; and had a son named Montgomery in 2015.
An interesting tidbit about Cohen is his ability to avoid getting sued despite getting involved in controversial stunts. According to USA Today, it was because Cohen has the protection of Hollywood lawyers with consent forms and "appearance releases."
Adam Levine & Behati Prinsloo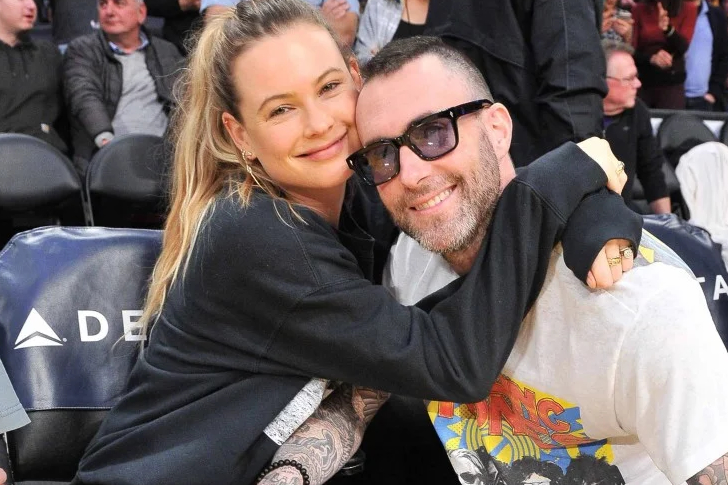 One of Hollywood's sweetest couples, Adam Levine and Behati Prinsloo, crossed paths for the first time in 2011 when they worked for Victoria's Secret Fashion Show. However, at that time, Adam was still dating Anne Vyalitsyna, another Victoria's Secret model. It was a year later that the two celebrities met for real and fell in love. In July 2013, a year after they started dating, they got engaged and had their wedding in July 2014. They have two daughters, namely Dusty Rose and Gio Grace.
The couple got into the real estate game, and in 2018, they broke even on the sale of their Holmby Hills mansion for $18 million and managed to recoup some investment. The mansion is a five-bedroom, seven-bathroom property that they renovated to house walls of glass, vaulted ceilings, and expansive outdoor spaces. The house was definitely as stylish as its previous owners.
Elon Musk & Grimes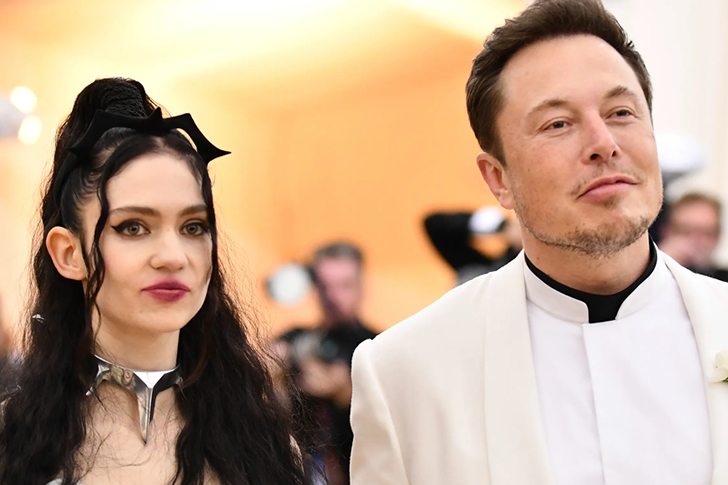 Tesla CEO Elon Musk and Canadian musician Claire Boucher, known as Grimes, who met each other over Twitter, have made their relationship known at the annual Met Gala after dating privately since 2018. Like every couple, the two had their ups and downs and breakup. They were also involved in the issue related to the infamous take-private tweet wherein Musk tweeted that he was considering taking Tesla private at $420 per share. However, Musk's attorney, Dean Kristy, managed to keep Grimes, who became Musk's ex-girlfriend at that time, from being dragged into the legal situation.
Two years after the couple announced their relationship, Grimes revealed that she was pregnant and gave birth to a baby boy in May 2020. A user on Twitter asked Musk for the boy's name, and the Tesla CEO responded that it's "X Æ A-12 Musk."
Ashton Kutcher & Mila Kunis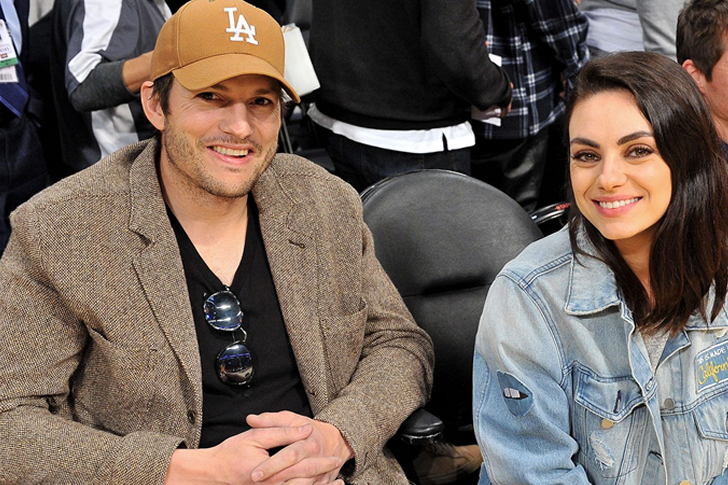 Even when Ashton Kutcher and Mila Kunis came from multiple races, the pair perfectly fits the Hollywood fan-favorite dream couple. Kutcher, a native of Iowa, has Czech and German roots running in his blood. He also has Irish ancestry and has been raised within a conservative Catholic family. Meanwhile, Kunis is Jewish and has been vocal about her faith. Born in the Soviet Union, the actress knows how to speak Russian fluently.
Despite their seemingly diverse roots, their paths crossed at the set of the hit high school sitcom That '70s Show. The two perfectly portrayed high school students who do not think of adult problems like home finance or debts. Instead, they deal with teenage mishaps and family drama in between.
Although they got cast as high school sweethearts, the two parted ways off-screen and went on to have their respective relationships outside work. However, fate led them together again in 2012, reuniting them at the Golden Globes awards nights. Since then, the two reconnected, resulting in marriage in 2015. Kunis and Kutcher welcomed their first-born Wyatt Isabelle the same year and son Dimitri Portwood in 2016.
Nicole Richie & Joel Madden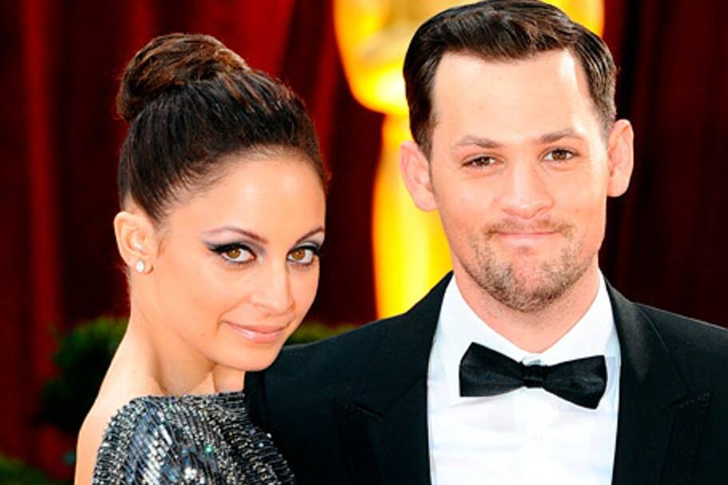 It is not hard to see the race difference between married couple Joel Madden and former reality star Nicole Richie. The Good Charlotte lead vocalist was born in Maryland but boasted of his Irish, Scottish, and German ancestry. Richie also has a list of ethnicity within her roots. Through her biological father Peter Michael Escovedo and mother Karen Moss, the star has Mexican and Creole African-American ancestry. She was later adopted by music icon Lionel Richie when she was 9.
The couple is now celebrating ten years of marriage together with their two kids Harlow and Sparrow. Richie and Madden have been notably living a low-key profile in the past several years, after the former star's infamous popularity with pal Paris Hilton. Richie, who focuses on being a doting mother to their two kids, has also been hands-on in her businesses and investments. She has opened her clothing line and has been a book author.
Robert Pattinson & FKA Twigs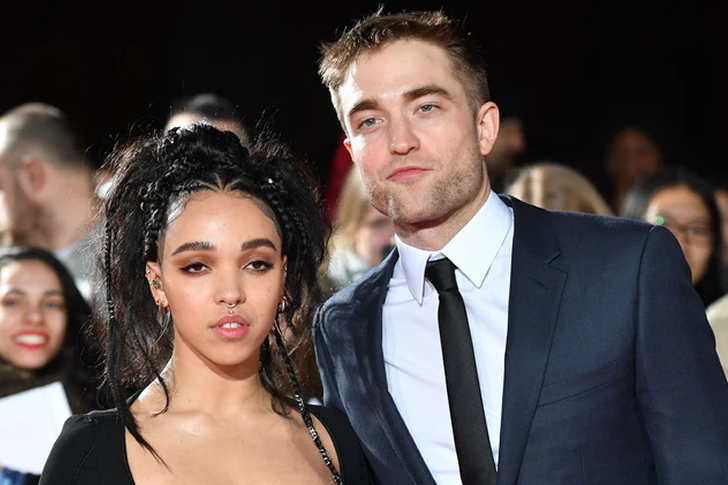 Robert Pattinson and FKA Twigs looked good together even when they came from a diverse pool of races. Pattinson is purely English, having his parents and grandparents coming from England. On the other hand, the singer and songwriter beauty can credit her Jamaican and Spanish ancestry.
Although the two may have looked perfectly great as a couple, their relationship did not last. The pair's three-year relationship ended in 2017, which also concluded their engagement. According to FKA Twigs, she faced a bullying ordeal during her romance with the Twilight star. Pattinson's fans may have gone overboard and criticized the singer's race, saying that she is not suited for him. The singer also revealed that many believed Pattinson deserved someone else instead of FKA Twigs' physical attributions. However hurtful and mean the comments may be, FKA Twigs' remained proud of her roots.
America Ferrera & Ryan Piers Williams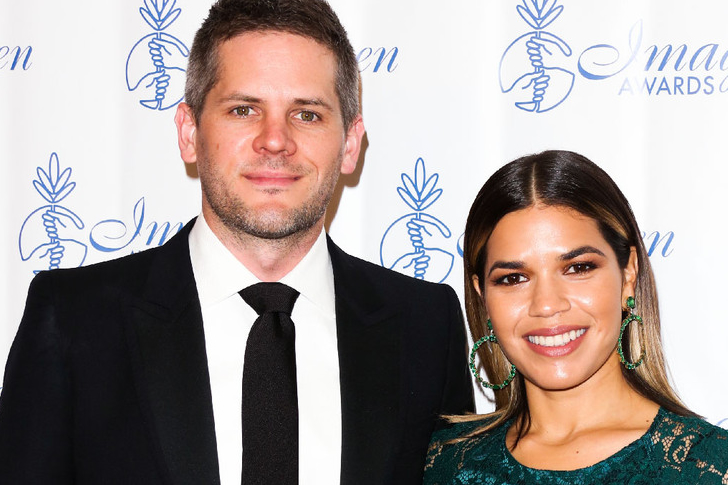 America Ferrera was born to Honduran parents in California. On the other hand, her husband Ryan Piers Williams is purely English but grew up in California. Their paths crossed at the University of Southern California in 2007, where Williams was an alumnus while Ferrera was then a student pursuing a degree in international studies. After working together on a short film, Ferrera and Williams became interested in dating each other and got married in 2011. Almost a decade after, the Ugly Betty actress and The Land Dry actor are still happily married with two children—Lucia and Sebastian.
Aside from building a family together, the couple has also taken their advocacies to the next level. They put up Harness, a platform that tackles racial inequality in the sectors of entertainment, business, and technology. The couple partnered with That '70s Show actor Wilmer Valderrama for the cause.
Maya Rudolph & Paul Thomas Anderson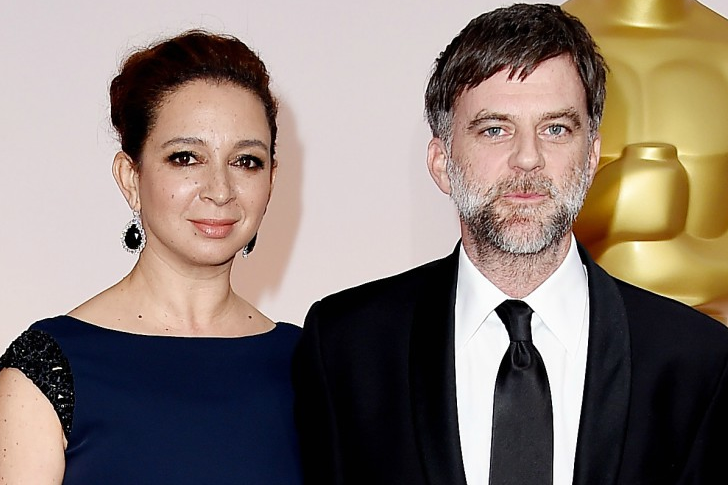 Maya Rudolph and her husband, Paul Thomas Anderson, both have a diverse racial history, making them the good-looking couple they are now. The Saturday Night Live star is of African-American and Jewish descent, while Anderson has Irish, Swedish, and French-Canadian bloodline.
The origin of their love story was not clear, though. Both actors are not fond of confirming how their romance started, but Rudolph and Anderson first met was during the actress' SNL sketches in 2000. Rudolph was a budding comedienne while Anderson was one-half of Hollywood's young couple with Fiona Apple. After Anderson's split with Apple, they started going out in 2003 and welcomed their firstborn two years later. The two have four kids together.
Rudolph and Anderson have never married in over two decades together. Although they have not tied the knot yet, the two have already reached the degree of love and comfort common among married couples. They even refer to each other as husband and wife, even without the official wedding ceremony.
Jessica Biel & Justin Timberlake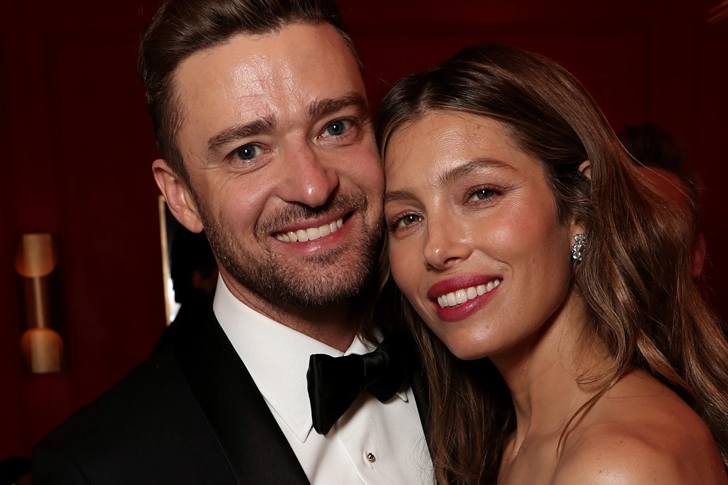 By just looking at Jessica Biel and Justin Timberlake's distinct looks, you would know that they are a beautiful mix of several races. The NSYNC lead has a blend of English, Irish, Welsh, German, and French ethnicity. Meanwhile, The Sinner actress boasts of French, German, Irish, and Choctaw descent in her blood.
The couple has been married for over ten years now and had surpassed infidelity issues thrown at the singer following a released photograph of him and a co-star from Palmer. The singer has also been vocal about his love for his wife, adding that she is an inspiration to him. He has even toned down his partying antics for his wife and their kids. Unsurprisingly, the couple has passed on the same degree of good looks to their children, who, despite being young, are already looking for a bright Hollywood future thanks to their celebrity parents.
Benjamin Bratt & Talisa Soto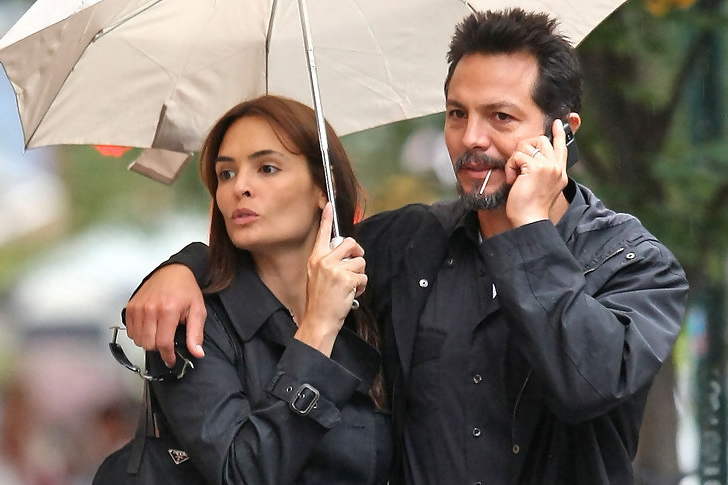 Benjamin Bratt and spouse Talisa Soto both have distinguished mixed ethnicity by just looking at their distinct features. The Law & Order actor is a combination of English, Austrian, German, and Peruvian, while the Mortal Combat actress is purely Puerto Rican.
Bratt and Soto have been married since 2002 after meeting at the film set of 2001's Pinero. Together, they share a daughter named Sophia Rosalinda, 7, and Mateo, 4, with whom they commonly exchange meaningful conversations even at such a young age. For Bratt, his eight years of marriage seemed like it was just six months. They are fond of spending time with their two kids, making sure that they not only get home security and safety but the enjoyment of an enriching family as well. Aside from spending time with their kids, Bratt and Soto continue to work on screen. They are working on La Mission, a movie on parenting directed by Bratt's brother Peter Bratt.
Jessica Alba & Cash Warren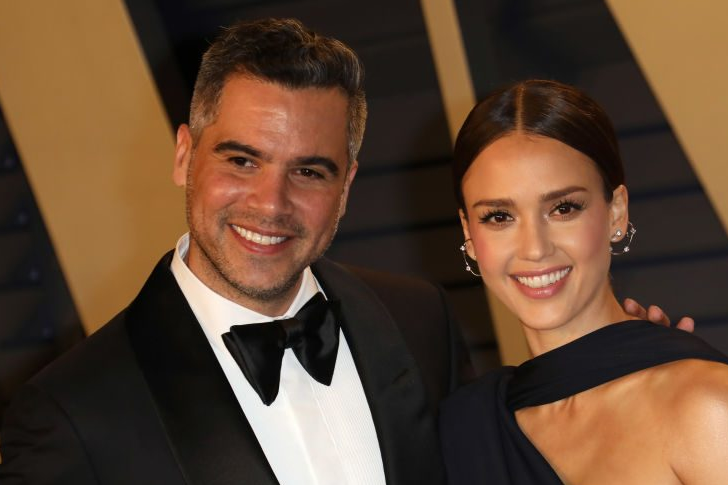 Jessica Alba is known to be one of the most beautiful actresses in Hollywood. A California native, Alba is a mixed-race lady with Welsh, Danish, and Irish blood from her mom and Latin blood from her father.
Her husband, Cash Warren, also came from an interracial family. The Made in America actor is half African-American and Caucasian. Alba and Warren have been married for twelve years. They met in 2005 at the film set of Fantastic Four and dated for three years before tying the knot. Instead of spending their money on lavish ceremonies, Warren and Alba decided to exchange vows in 2008 with an attorney and an employee in attendance. While it was a spur of the moment for the loved-up couple, Warren and Alba said they would cherish a wonderful moment like that forever. They are still happily married until this day and parenting their three kids Honor Marie, Hayes, and Haven Garner.
Wanda & Alex Sykes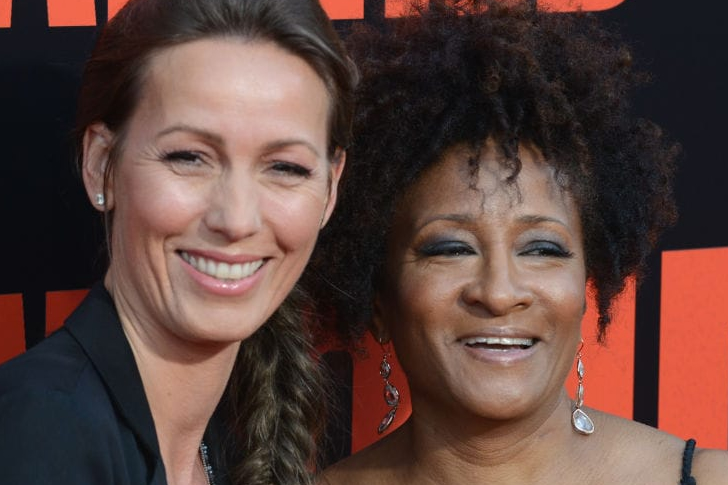 Wanda Sykes is an award-winning comedienne, famous for her roles in Monster-in-Law and Over the Hedge. She is a proud African-American who is a descendant of English royalty. Unlike her famous spouse, there is not much information about Alex's personal life. Before being Skyes' wife, she worked a regular office job and sold granite countertops. She was born in France and is said to belong to French-American ethnicity.
Wanda and Alex met at a time when the comedienne was having a hard time on her love life. Their roads crossed while en route to New York's Fire Island. Wanda recalls how she talked about her home and kitchen renovations, even probably talked about plumbing services to the stranger that was Alex.
After what seemed to be a serendipitous moment, Wanda and Alex began dating and eventually took their relationship to another level. The two married in 2008 and are proud parents to Olivia Lou and Lucas Claude.
Gabrielle Reece & Laird Hamilton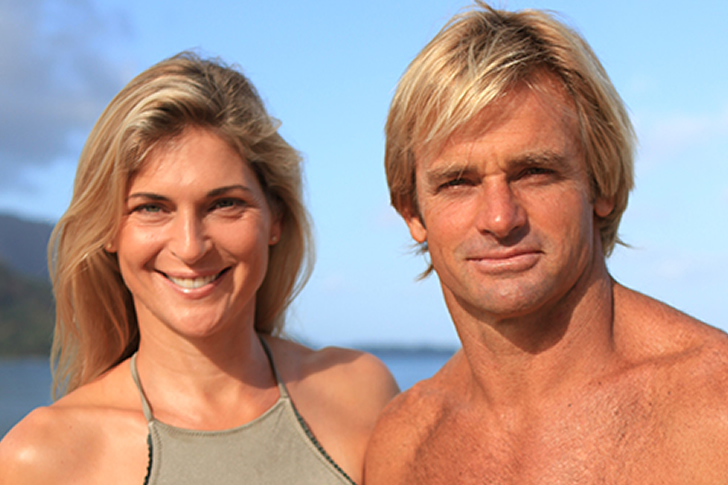 Laird Hamilton is known for being a big-wave surfer. The California native is half-Greek who spent most of his time in Hawaii for his surfing career. On the other hand, professional volleyball player and actress Gabriel Reece is of African-Trinidadian and English-Irish descent. The two's love for sports has paved the way for their paths to cross in 1995.
It was not love at first sight for the two. When the two first met, Reece and Hamilton did not like each other. Regardless, fate still brought them together, eventually leading the two to tie the knot in 1995. Despite differences, Reece said that their strong relationship is a product of truthful communication and still choosing each other amidst their flaws. Reece and Hamilton have three kids, namely Reece, Brody, and Izabella.
Aside from having a good family life, the two are savoring the riches they accumulated in their careers. They have a combined net worth of $20 million, which covers their respective sports career salaries and the properties and businesses they have put their investment money on.
Andre Agassi & Steffi Graf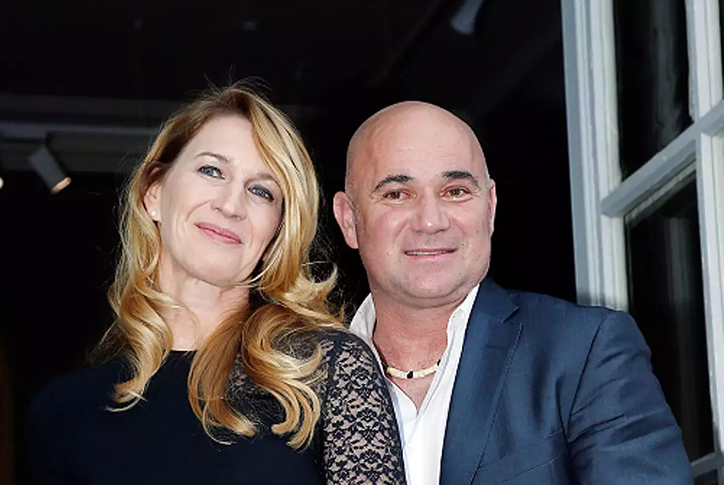 Andre Agassi and Steffi Graf both found each other through tennis. Even when they were not of the same nationalities, the powerhouse couple's path intertwined thanks to their love of the sport. Graf is a German, while Agassi is American with mixed Armenian- Assyrian- English ethnicity. Amidst failed romances before meeting each other, the two still believed in matrimony and decided to exchange vows in 2001. Agassi and Graf have two kids together named Jaden and Jazz.
Today, with combined multi-millions under their name, Agassi and Graf are savoring their retirement years with kids. They have made an effort to spend time with their small family while also putting their philanthropic works as their priority. While doing so, the Grand Slam power couple put up a huge sum of their investment money for their respective foundations and schools. These institutions focus on providing education and assistance to people afflicted with violence and war.
Tina Turner & Erwin Bach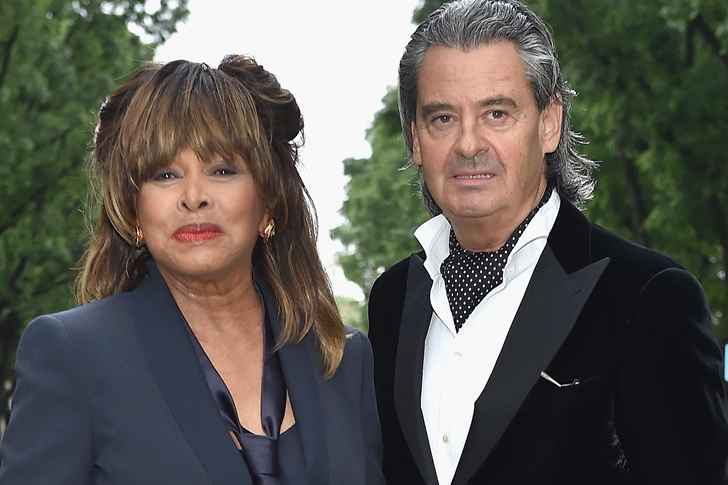 Tina Turner is an African-American whose ancestors are European and Native American. While her husband, Erwin Bach, has pure European ethnicity. Turner was on tour when she met the music executive in an airport. Bach was a welcoming guy who made Turner comfortable even amidst her hectic schedule as a music icon. The two have been married since 2013, with a relationship that grows stronger even after ten years. The singer, who got separated from former husband Ike Turner in the 70s, has found a long-lasting love with Bach, despite being 16-years her junior.
Turner gives her husband credit for the long-term marriage that they share up to now, even gushing on the fact that he taught her to love without changing herself. With him, Turner says that she does not have to think about her fame and money. Bach is not someone who looks like Turner as an insurance for a stable life.
The Weeknd & Bella Hadid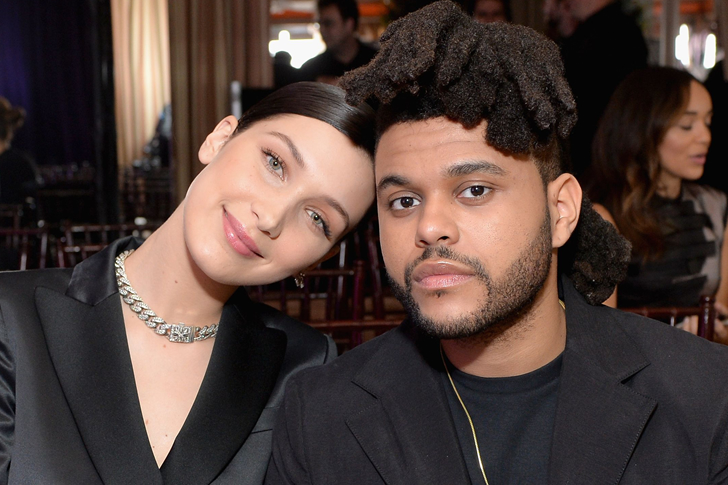 Singer The Weeknd and supermodel Bella Hadid have always looked good together as a couple. The singer, whose real name is Abel Tesfaye, got his good looks from his Ethiopian parents. Meanwhile, Victoria's Secret model struts her best features from her Dutch mother and a Palestinian father. Hadid's father's side was reportedly a descent of the Prince of Nazareth and Sheik of Galilee.
The Starboy hitmaker and the 24-year-old beauty have withstood an on-again and off-again relationship since 2015. However, they halted their relationship once again after The Weeknd's brief flame with Selena Gomez, which created a certain degree of a rift between the former Disney star and the model. Following The Weeknd's split with Gomez, he was back in the arms of Hadid, only to kiss and make-up once again.
For her part, Hadid had always supported her beau even when they were not together and regard him as her best friend. The two have not gone out together in the latter part of 2020, which suggests that they seemed to be on break. Despite this, The Weeknd and Hadid will surely find their way back into each other, just like they used to be.
Diane Kruger and Joshua Jackson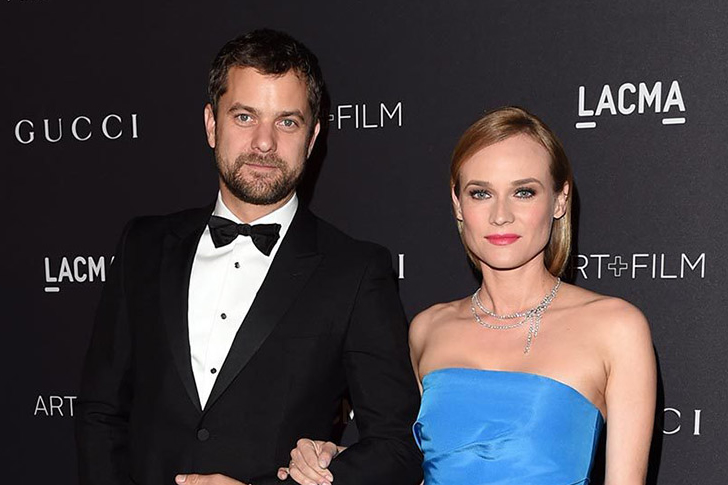 Diane Kruger and Joshua Jackson are, without a doubt, some of Hollywood's best-dressed and well-loved couples. They both boast stunning looks that, when combined, may have produced beautiful celebrity babies.
Kruger has a German and Polish ethnicity, while Jackson takes pride in his Canadian-American-Irish roots. However, the Dawson's Creek actor and the Troy star did not end up walking down the altar. They may seem to have reached a degree of fallout as there was no news about a third party involved. They ended their 10-year relationship, to which Kruger once admitted as a liberating feat.
Following her breakup, Kruger focused more on her acting career, leading her to bag the Best Actress at the Cannes Film Festival. Jackson later congratulated his former flame. Kruger is now dating The Walking Dead actor Norman Reedus while Jackson is married to British model Jodie Turner-Smith.
Nicole Kidman and Tom Cruise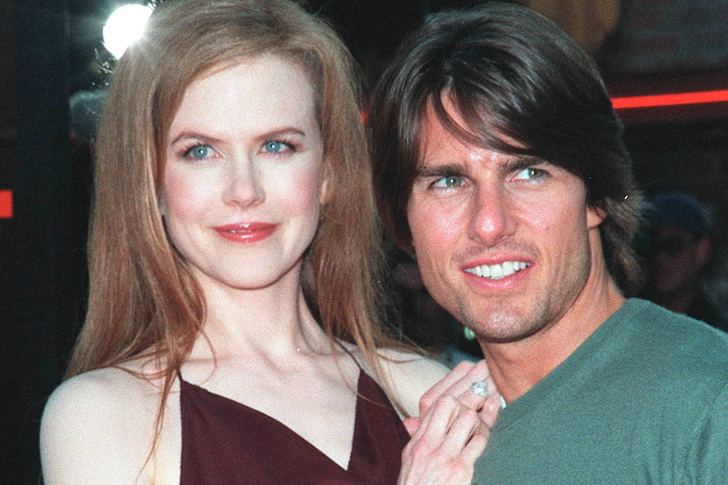 Nicole Kidman and Tom Cruise were once a power couple in Hollywood. Both stars were shining brightly with their respective careers. The Hawaii-born Kidman has been a stunner on the silver screen because of her Irish and Scottish ancestry. Cruise also captivated international fans for both his good looks and talent as an actor. They were married for 11 years and have adopted two kids, Isabella and Connor Cruise.
However, what seemed to be a strong relationship went downhill in 2001. The Eyes Wide Shut actress revealed that, to a huge degree, it was due to young age and their differences. Despite their failed marriage, the two remain good friends and still maintain mutual respect for each other for the sake of their kids. Cruise moved on with Katie Holmes in 2006 but separated as well six years later. Kidman, on the other hand, married country singer Keith Urban in 2006.
Antonio Banderas & Melanie Griffith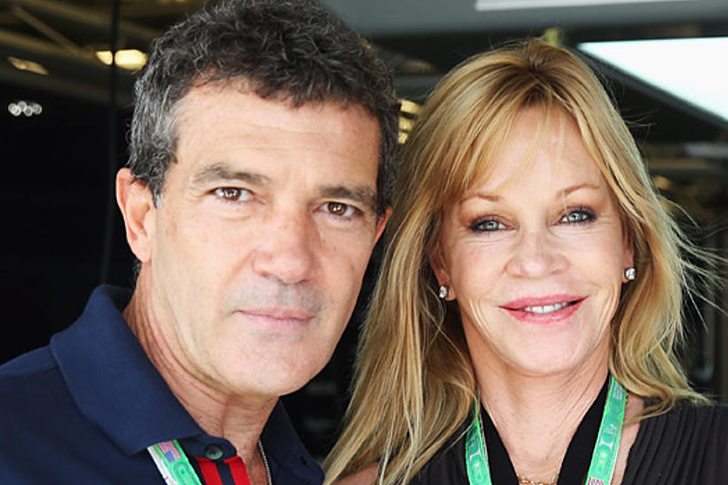 Spanish actor Antonio Banderas and American actress Melanie Griffith's romantic relationship is one for the books. Antonio recalled the first time he laid his eyes on the Working Girl actress and was smitten by her. The two worked together in the 1996 film Two Much where they commenced their relationship while filming on the set. After dating for a while, Antonio popped the question, and they tied the knot in May of 1996. They welcomed their first daughter together whom they named Stella del Carmen in September of 1996. Through his marriage, Antonio became the stepfather of Melanie's children from a previous relationship, 50 Shades of Grey actress Dakota Johnson, from her marriage to actor Don Johnson, and Alexander from her marriage to Steven Bauer.
However, in June of 2014, the couple of eighteen years decided to go their separate ways. Melanie called up her lawyer and their split was finalized in 2015. Despite their separation, the former lovers remain amicable and supportive of each other.
Jessie J & Channing Tatum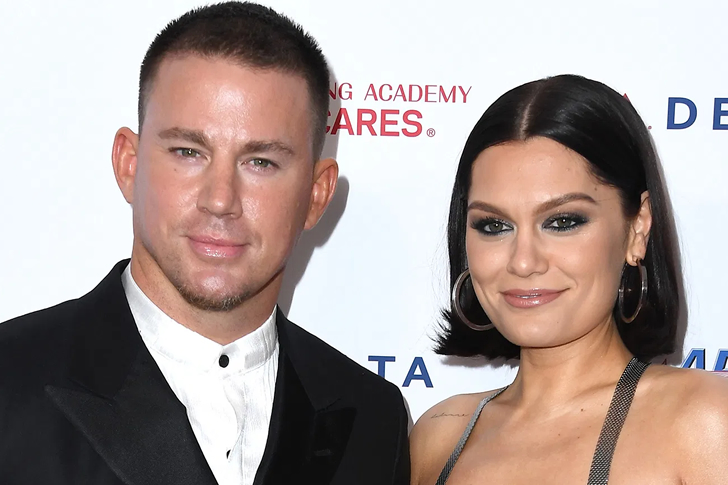 The news that American actor Channing Tatum and English musician Jessie J were dating in 2018 left tabloids and gossip sites wanting more. Rumors about their relationship started just a few months after Channing's reported split with then-wife Jenna Dewan, with whom he shares two children. The couple put a lot of investment into their privacy as their relationship was hidden from the public eye. Channing and his five-year-old daughter were seen in one of Jessie's shows in Los Angeles, while Jessie was spotted in London during the opening night of Magic Mike Live. Soon, the couple found the courage to go public with their relationship.
After over a year of having an on-again, off-again relationship, Channing and Jessie confirmed their split in 2020. The former couple decided that they are better off as friends and have remained cordial since.
Shawn Mendes and Camila Cabello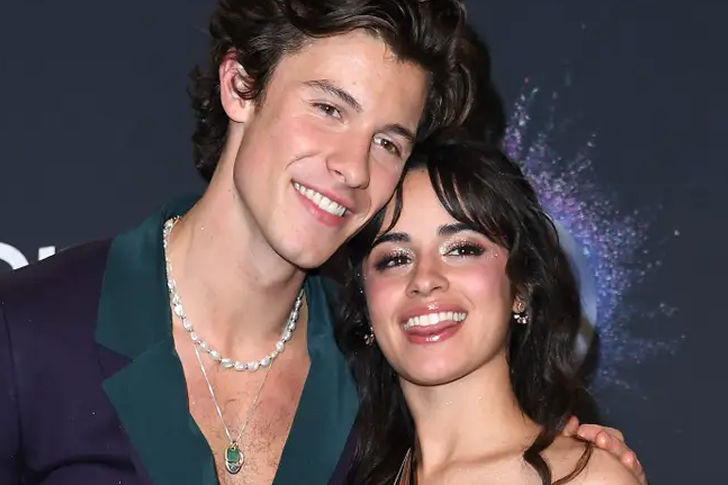 When American musician Shawn Mendez and Cuban-American singer Camila Cabello released their first song together, I Know What You Did Last Summer, in November of 2015, the electricity between them was undeniable. In June of 2019, they reunited to release the song Señorita, which topped the charts. Dating rumors were unavoidable especially because of the accompanying music video of the song, which featured Mendez and Cabello together. Soon, photos of the two displaying affection in broad daylight caused people to believe they were in a relationship. There is no doubt that they are really good friends but the question is whether they are simply friends or are officially an item.
2019 seemed to be a good year for the rumored couple as they were seen sharing a passionate kiss in San Francisco. Although both have not officially announced the status of their relationship, it is safe to say that a romance is definitely budding between them.
Dua Lipa and Anwar Hadid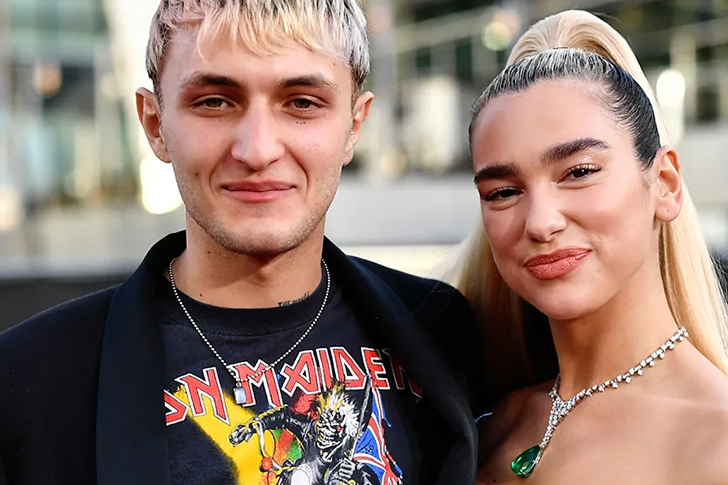 English musician, Dua Lipa, and American model, Anwar Hadid, are the very definition of "couple goals". The New Rules singer has just broken off her relationship with Isaac Crew in June of 2019 when she was rumored to be dating Hadid, who also just split with actress Nicola Peltz. The twenty-one-year-old model often takes credit for having a gorgeous face. He is the youngest brother of world-renowned models, Bella and Gigi Hadid. Lipa and Hadid started their romance by bonding over their mutual love for music. Soon enough, the rumors turned true as the couple was spotted smooching at the London Music Festival in July of 2019. The two looked comfortable displaying their affection for each other.
Lipa reportedly spent months in the Pennsylvania farm of her beau's mother, Yolanda Hadid. The couple was able to bond with each other throughout the months of 2020.
Noah Centineo and Alexis Ren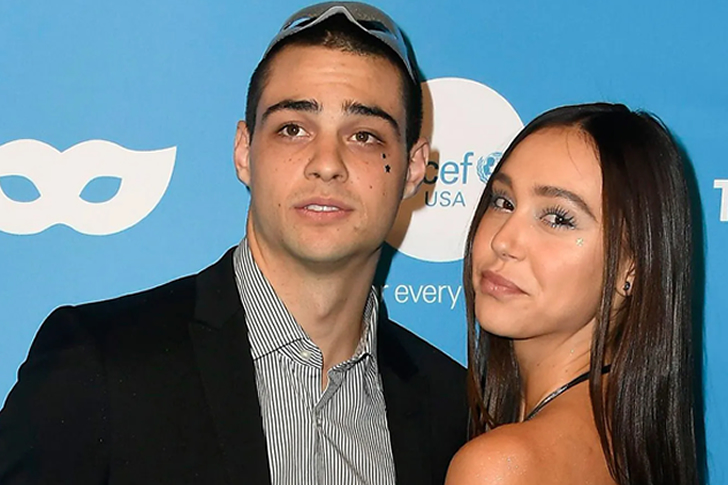 Noah Centineo melted hearts and made girls swoon with his portrayal of Peter Kavinsky in the Netflix film, To All the Boys I've Loved Before. His charming brown eyes and infectious smile served as the insurance that secured his spot in every lady's heart. Fans of the Netflix series cannot help but ship the twenty-four-year-old American actor with Lana Candor. But even though their chemistry was as strong as electricity on-screen, the two became nothing more than friends. In real life, Noah started dating model Alexis Ren in 2019. Alexis is an alumnus of the television show Dancing With The Stars, where she placed fourth.
Soon, the couple was spotted together in public numerous times. Noah and Alexis made it official when they started posting adorable photos of each other on their respective Instagram accounts. However, it was reported that the couple has officially split after a year of dating.
Jeannie Mai and Young Jeezy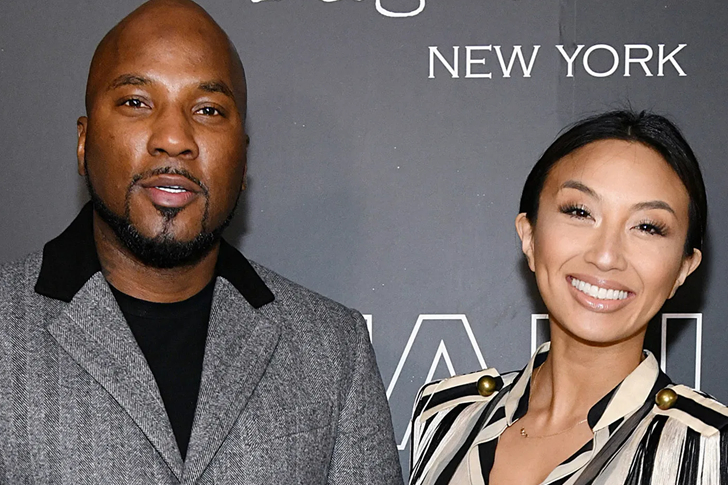 American rapper, Young Jeezy, has been with television personality Jeannie Mai since 2018. Mai is of Vietnamese and Chinese-American descent. She competed in season 29 of the television show, Dancing with The Stars, but unfortunately had to withdraw from the contest after she was diagnosed with epiglottitis, which needed emergency surgery. After her successful operation, Young Jeezy was beside her and helped nurse her back to health.
Young Jeezy and Mai started dating in November of 2018 but kept it away from the public eye. They reportedly met on Mai's talk show, The Real. They made their first public appearance in April of 2019 when Mai and Young Jeezy arrived together for the rapper's inaugural SnoBall Gala. In the same year, they spent Thanksgiving together. The couple poured investments into getting to know each other. By April of 2020, Young Jeezy popped the question and the two are currently engaged.
Rose Leslie and Kit Harington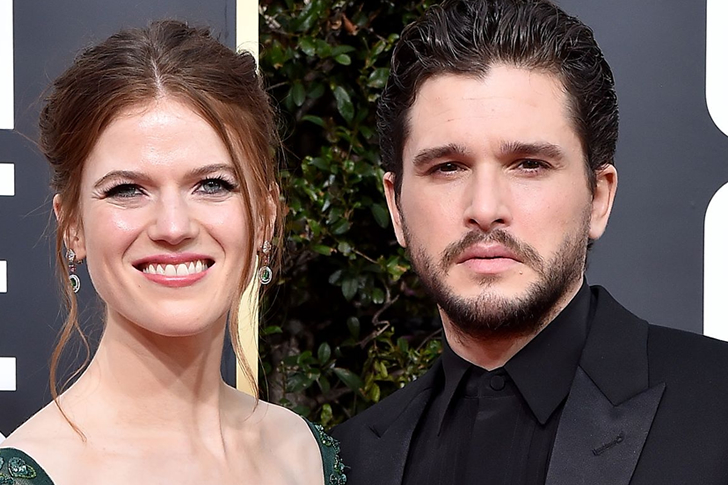 Who can forget the love story of Jon Snow and Ygritte on the HBO hit television series, Game of Thrones? It was, to some degree, one of the storylines that got people hooked.
The on-screen couple made people swoon. When Ygritte died on the Watchers on the Wall episode, fans of the tandem had their hearts broken. But English actor, Kit Harington, and Scottish actress, Rose Leslie, brought their on-screen romance to the real world when they started dating each other in 2011 after meeting on the set of the hit show.
After seven years, Harington asked Leslie's hand in marriage and the couple tied the knot in June of 2018. Fans of the GTO alums could not help but gush over their romantic story. Harington and Leslie reportedly welcomed their first child, a son, in February of 2021.
Nick Lachey and Vanessa Lachey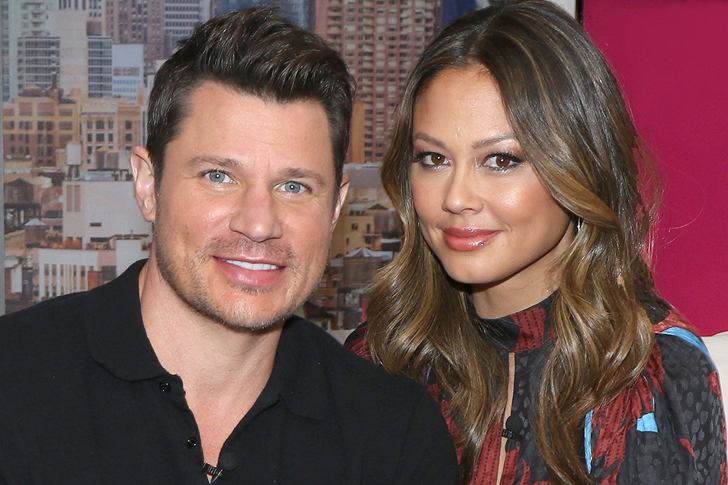 While they had a little hiccup early on, Nick Lachey and Vanessa Minnillo's relationship has never been better. The couple first met in 2006 during the video production for Nick's song, What's Left for Me. In the video, Vanessa Minillo, a former MTV VJ, played Nick's love interest as a stand-in for Jessica Simpson, Lachey's ex-wife. Lachey and Simpson called it quits in 2006, which generated global headlines. Lachey, of primarily Dutch descent, and Minillo, half-Filipino, dated shortly after the release of the video. However, they parted ways in June 2009, with many assuming that their relationship was finally over. However, they soon reunited in October of that same year, with Lachey saying, 'I was single for a minute.'
They got engaged in 2010 and married on July 15, 2011, on a private island owned by Sir Richard Branson. Their marriage was televised on TLC. They share three children, Camden, born in 2012, Brooklyn, born in January 2015, and Phoenix, born on Christmas Eve 2016. The couple is still together as of this writing. As for their business ventures, Nick is the partial owner of an American Basketball Association team and has made investments in other ventures.
Mindy Kaling and B.J Novak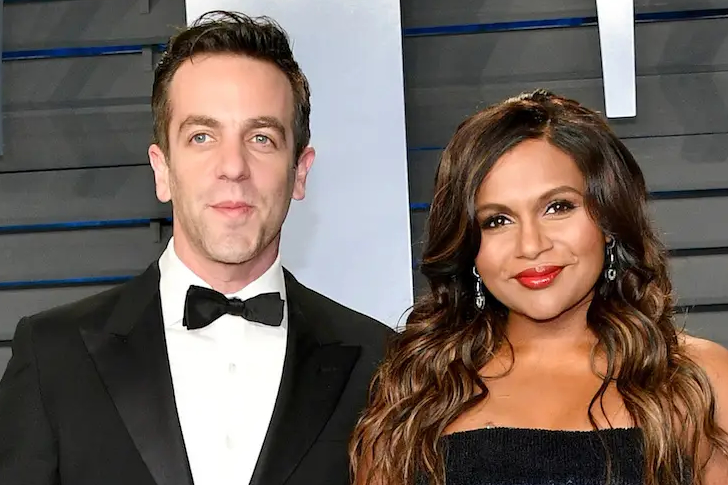 Known for their roles in the hit series, The Office, Mindy Kaling's relationship with B.J. Novak has been a close and friendly one. However, it had, to some degree, evolved on many occasions, mirroring the relationship of the characters they played in the series — Kelly Kapoor, played by Kaling, who is of Tamil-Bengali ancestry, and Ryan Howard, played by Novak, who is Jewish. Many fans consider their relationship at the time of The Office as an on-and-off relationship.
However, it seems that their romantic relationship didn't last for long. Four years after The Office ended in 2013, Kaling had two children with her husband, whose identity she keeps private even to her close friends. The children are Katherine, born in December 2017, and Spencer, born in September 2020. Even though they are not romantic partners anymore, Novak became godparents to Kaling's children and the former couple maintains a close relationship.
Jenna Dewan & Channing Tatum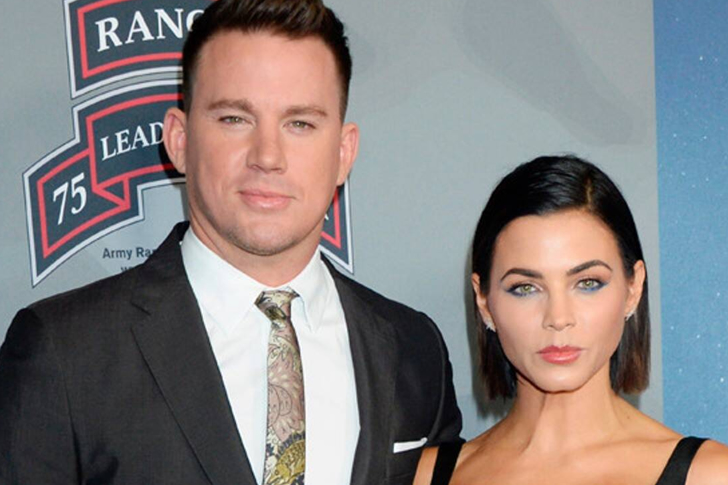 When Channing Tatum, of Magic Mike fame, had his big break in the 2006 film Step Up, he met Jenna Dewan, a fellow dancer of Lebanese Arab descent. It could have been a professional relationship, with them moving on after taping, but they soon became romantically engaged and eventually got married on July 11, 2009. They share one child — Everly, born in 2013. However, their relationship did not last. They called their lawyers and filed for separation in 2018 and finally called it quits the next year, with their lawyers arriving into joint custody for their only child together.
Currently, Tatum is in a highly publicized on-and-off relationship with singer Jessie J. Meanwhile, Dewan is engaged with actor Steve Kazee, who she met in 2018. They share one child, Callum, born in 2020. While both Tatum and Dewan parted ways, Tatum and Dewan have invested quality time for their daughter, with Tatum taking his role very seriously.
Chord Overstreet and Emma Watson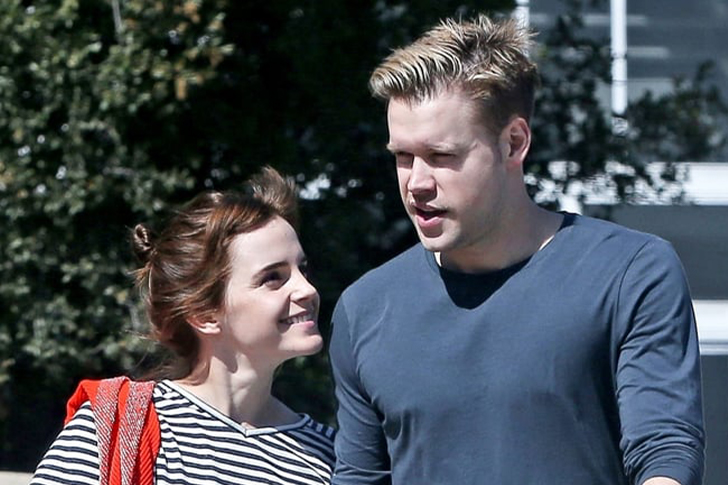 English actress Emma Watson, of Harry Potter fame, had been in the spotlight for much of her life. Heavily scrutinized by the public, she said that she finds it difficult to have a love life, as any photograph of her with someone tends to lead to fiery speculation. However, she managed to have a relationship with Glee star Chord Overstreet. Chord, of English, Irish, and German descent, dated Watson in secret for two months in January 2018, assuming that their investment to keep their relationship secret might pay off.  However, it was revealed in March of that same year. Even after the reveal, much of the details surrounding their relationship had been kept secret.
Three months after the reveal, they parted ways. Even after they announced their breakup, pictures of them together and kissing in broad daylight were taken.
Emily Ratajkowski and Sebastian Bear McClard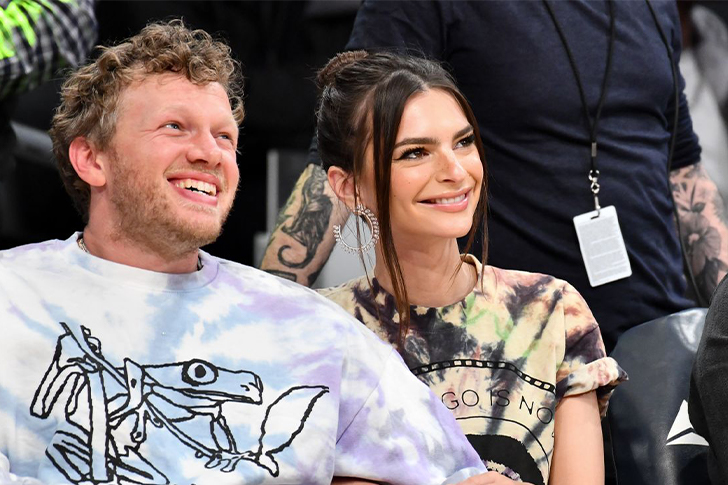 When model Emily Ratajkowski married Sebastian Bear-McClard in February 2018, many got surprised by the development. Before the marriage, Ratajkowski broke up with musician Jeff Magid, her boyfriend of three years. She dated Sebastian for a few weeks after they met in February of 2018. However, their mutual friends said that both of them knew each other for longer and that Ratajkowski had been liking Sebastian's Instagram posts since 2017. Their wedding ceremony was done in a private, with only close friends and family members in attendance.
Ratajkowski, primarily of Polish and Jewish descent, is currently pregnant with their child as of this writing. The couple currently lives in a $2 million investment home in California after they moved out of their NoHo apartment in New York. They became the subject of controversy for a while because they were living rent-free and taking advantage of a loophole in New York's rent laws. The controversy led to a civil suit in a Manhattan court, with the plaintiff's lawyer arguing that the couple hasn't paid their rent for a while.
Marcus Mumford and Carey Mulligan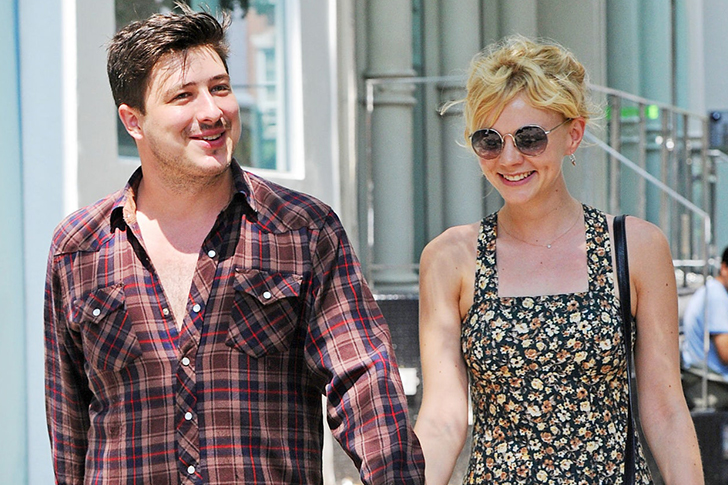 Their relationship seems to be straight out of a fairy tale. Married couple Marcus Mumford and Carey Mulligan have a bond that is as strong as ever. Formerly childhood pen-pals, musician Mumford, of English descent, and actress Mulligan, of Welsh and Irish descent, reconnected and immediately fell in love, after Mulligan and her friend, actor Jack Gyllenhaal, went to a Mumford & Sons show in Nashville in February 2011. After few months of dating, they tied the knot in April of 2012 in front of 100 guests, with their friends present.
The couple has two children, Evelyn, born in 2015, and Wilfred, born in 2017. The couple has maintained a private and normal family life, according to Sienna Miller in Vogue.   The couple owns a farm as an investment, and allocate their time in raising chickens and pigs while having roasts and solemn meets. Miller also said that the couple has maintained an 'idyllic' life and that 'both have a real sense of the life they want to live.'
Eva Mendes & Ryan Gosling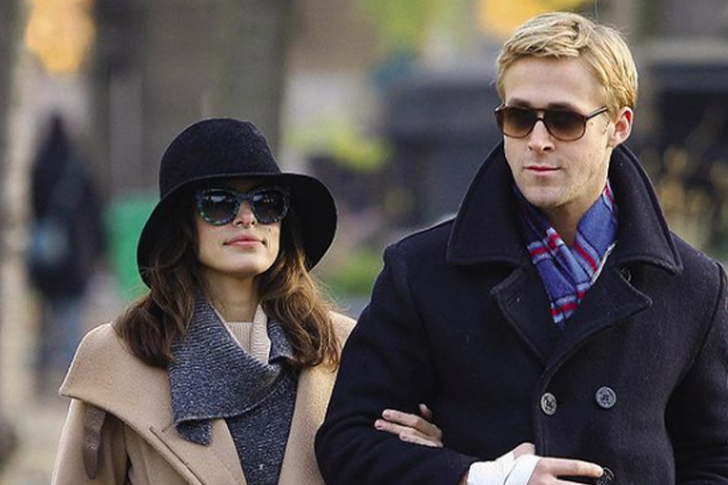 When Ryan Gosling met and dated co-star Eva Mendes on the set of the 2012 movie The Place Beyond the Pines, many became hopeful and excited for their relationship. Boy, the couple did not disappoint. Gosling, of primarily French-Canadian descent, has been with Mendes, of Cuban descent, for about nine years. While not married, they have two daughters, Esmeralda and Amanda. In contrast to their public image of being heavyweights in Hollywood, they keep their family life private. What is known is that both Gosling and Mendes have been good parents to their children.
Outside of family life, the couple has been active in many ventures and causes, albeit separately. For Gosling, he is co-owner of a Moroccan restaurant in Beverly Hills, and said he bought the restaurant 'on an impulse'. He is a known advocate for PETA and Invisible Children. For Mendes, she has been involved in various business ventures, primarily in fashion and beauty. She has made investments into a line of makeup and fashion products at outlets such as Walgreens and Macy's.
Taylor Swift and Joe Alwyn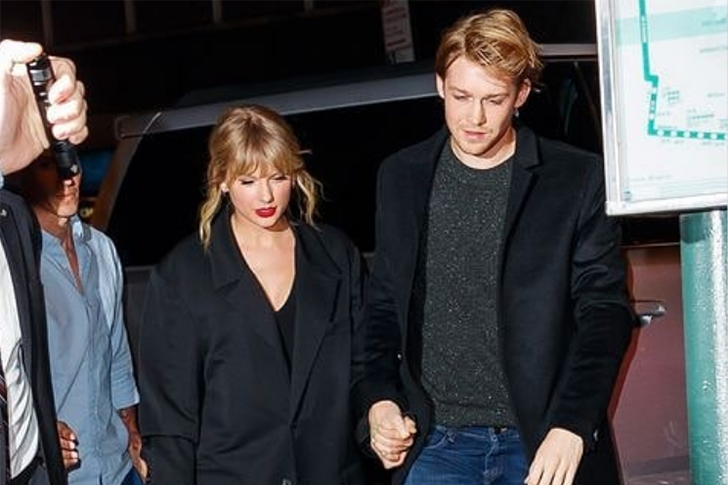 In contrast to her public persona, Taylor Swift has been notoriously secretive about her private and personal life, and, to some degree, she has good reasons to be. Being a well-known singer, she's often hounded by paparazzi, especially when she was in a relationship with Tom Hiddleston, who is known for his portrayal of Loki in the Marvel Cinematic Universe. As such, her public profile to this day is much more invested in her work. However, her current relationship with actor Joe Alwyn, of English descent, has been both a secret and the basis for much of Swift's songs since 2016.
Not much is known about their relationship. According to public knowledge, they have been together since 2016, and it became public when they attended that year's Met Gala together. What can be said, however, is that Swift used their relationship as the basis for her songs, with Exile and Betty rumored to be co-written by Alwyn. As of 2020, however, they had been much more open about their relationship. However, Swift denied rumors of engagement when she did an interview for Rolling Stone, calling Alwyn her boyfriend.
Britney Spears & Colin Farrell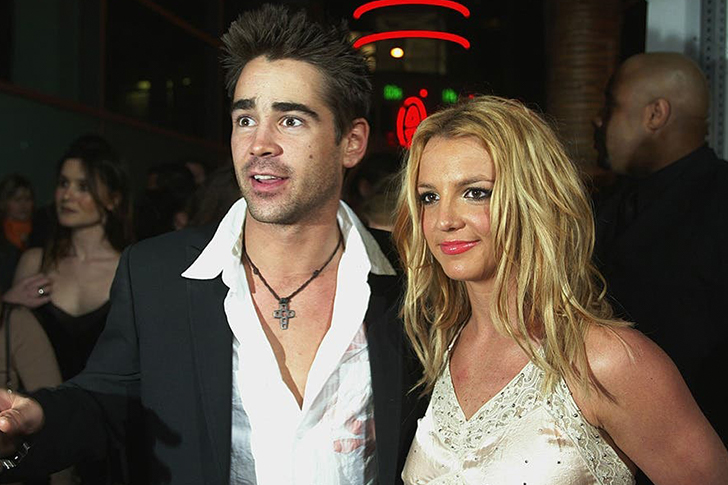 The world holds many mysteries, and to some degree, we have already solved a number of them. However, there is one that we still haven't completely figured out and might never be able to properly get an answer for. That enigma would be the possible relationship between Britney Spears and Colin Farrell back in 2003. During the premiere of the box office hit, The Recruit, the English pop princess was present along with the Irish heartthrob on the red carpet. This sparked millions of questions. Most of which lead to the most obvious question at the time. Were they dating? A question that the two answered with a resounding "no!"
Not long after the denial, some pictures of the two being comfortable with each other surfaced, but still, Spears stuck with her answer. She insisted they weren't dating and that nothing else happened besides what was seen in the picture. After some time, though, Farrell sent Spears some interesting gifts which seemed to hint at something different. So, will we ever really know the answer? Who knows?
Jennifer Lopez & Alex Rodriguez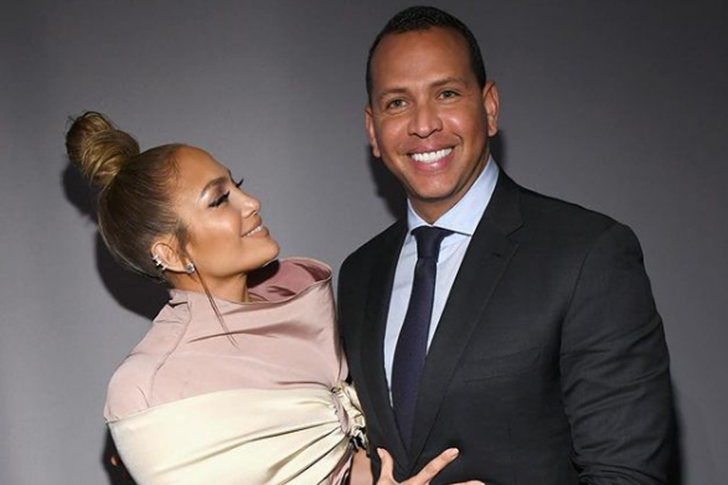 Sparks, electricity, destiny. These seem to be the words Jennifer Lopez would use to describe her first meeting with her current partner, Alex Rodriguez. The Puerto Rican actress met the Dominican baseball player back in 2005 while they were still involved with other people. Now, this is a story that seems to be one for the books. What's missing? A wedding, of course! Every fairytale ending needs a wedding at the end. So, why is the power couple not yet getting married?
Actually, the two have been planning on tying the knot for some time now, but because of the events of 2020, the wedding had to be postponed. This caused speculation as to whether they were breaking up — thankfully, they weren't. The two have a vision for their wedding and they just want it to be perfect. So no, they're not splitting. They're simply gunning for a fairytale ending!
Josh Groban & January Jones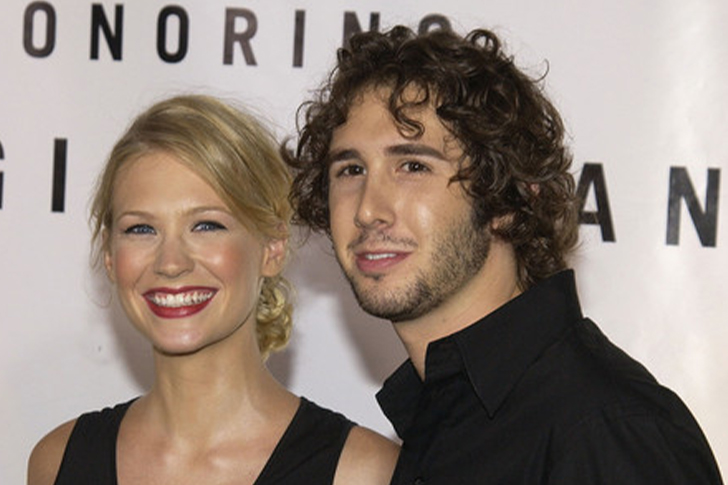 It seems that most love stories that end in tragedy create enemies as well, but for a few cases, love lives on after both have gone their separate ways. "We were madly in love." This was the line usually associated with former couple Josh Groban and January Jones. The two dated from 2003 to 2006, and we can credit the American actress for being one of the longest lovers of the former. The balladeer had nothing but good things to say about Jones whenever he's asked about her, and even after their split, the two pledged to remain friends.
They may not have ended up together as their fans would have wanted, but it brings some comfort to know that despite that their relationship did not work, their love for each other will always remain. In fact, who knows — they might end up together in the future given how things turned out the first time around.
Lady Gaga & Taylor Kinney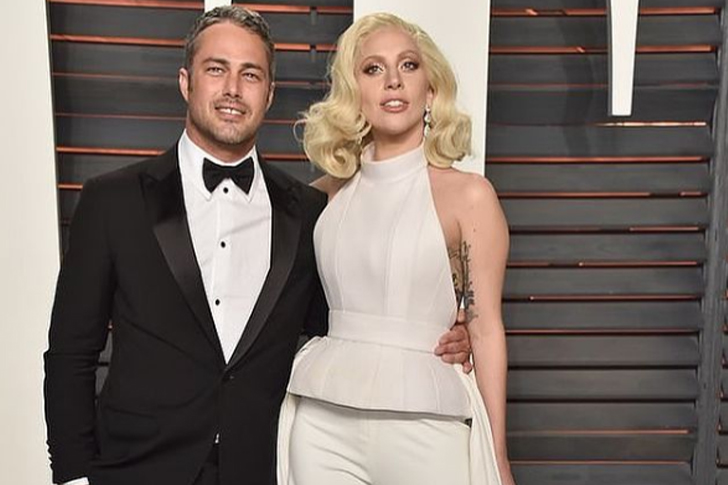 "Please root us on. We're just like everybody else and we really love each other." Lady Gaga once said this in an Instagram post about her relationship with her former lover, Taylor Kinney. The English-German actor proposed and got engaged to Gaga in 2015. I believe the majority will say that they thought the two were so close to happily ever after then, but the two broke up the next year. The Italian singer continued to state her love for Kinney even after the relationship, while numerous people continued to testify of the two celebrities' love for each other at the same time.
Sometimes it works out, sometimes it doesn't. That's just how life is, but we can always find some comfort in the fact that not all endings have to be messy. Sometimes, it doesn't work out, but we can be thankful to some degree that at least it happened.
Madonna & Dennis Rodman

Wild and crazy. That seems to be the perfect description of Madonna and Dennis Rodman's relationship. It seems we can only really credit the black professional basketball player for the stories surrounding the two's short-lived dating history. The singer-songwriter, who has some Italian and French-Canadian blood, has usually denied or not commented on the stories the former has fed the media. Maybe the only thing we can actually confirm from the two is that they had a short-lived romance – 2 months to be exact.
Maybe the love story of the two celebrities is meant to stay where it is, in the past, as after some time both have seemed to completely be quiet about the romance they have shared. We may not actually find out what happened between the two, how they met, what really happened in their relationship, or how it all ended, but their romance happened and I think Hollywood won't be forgetting about it anytime soon.
Marc Anthony and Chloe Greene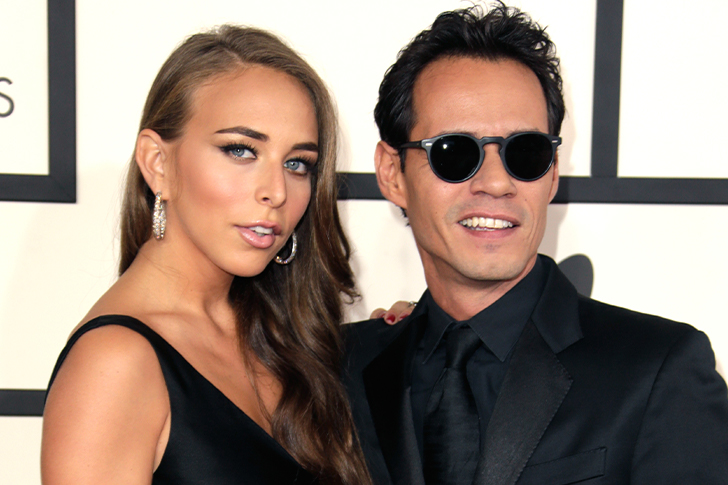 The couple became an item in 2013 when Latino singer, Marc Anthony dated British socialite Chloe Greene. Just like his high-profile exes, Greene was the daughter of the retail magnate, Sir Thoms Greene, who owned several clothing brands such as Topman and Topshop.
Greene, to some degree, had fallen hard for Marc that she willingly moved from Britain to Miami to be with him! Aside from their geographical differences, the couple also shared a 23-year age gap. In fact, Greene was only three years older than Marc's oldest daughter from his previous relationship with former Miss Universe Dayanara Torress.
Sadly, the couple broke up in 2014 after just a year of dating. While the two had an off-and-on-again relationship, Marc's constant travels and busy schedule became a huge deal breaker. Unfortunately, this seems to be another relationship fail for Marc — he seems to be having trouble keeping things steady on that side of things.
Meg Ryan and Russell Crowe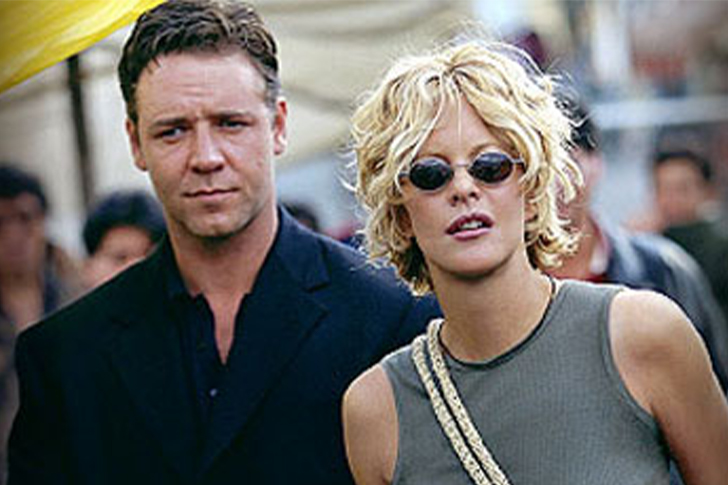 Talking about a match made in Hollywood heaven, the Oscar award-winning actor, Russell Crowe, and three-time Golden Globe-nominated actress Meg Ryan began their romance in 2000.
Unfortunately, the American actress and Australian actor went off to a pretty rocky start. At that time, Ryan had an affair with Crowe while still being married to her ex-husband, Dennis Quaid. Reports have suggested that it was while filming Proof of Life that the two actors hit it off. Of course, neither of them have confirmed nor denied this piece of information.
Sure enough, the controversy, to some degree, resulted in a media storm that broke her innocent and charming persona. In 2019, the actress admitted that while the Aussie actor was not the real reason for her divorce, she still felt like a mess during their entire relationship.
Just like Chloe and Marc, Meg and Russell eventually call off their relationship.
Russell Brand and Katy Perry

If Hollywood had a list of the most unlikely couple, pop star Katy Perry and comedian Russell Brand would surely fit the bill. Did you know that aside from their physical and personality differences, the two also have different nationalities?
Yup, while Katy is an American, she is also of English, German, and Irish descent. On the other hand, Russell was born in England.
Despite their grand wedding, their whirlwind relationship ended just after a year. What's even worse, the English actor chose to tell Katy about his decision in the most non-confrontational way possible — through a text message. To the Englishman's credit, he was likely able to avoid a whole lot of trouble with the strategy.
While things did not end well for the two, we can say that Katy is pretty much happy with her new husband, Orlando Bloom, and their daughter, Daisy.
Shia LaBeouf and Rihanna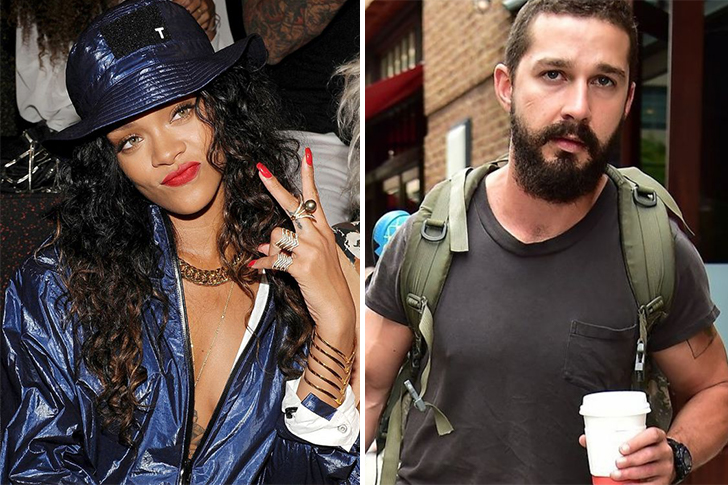 Did you know that in 2007, American actor Shia LaBeouf and Barbados singer Rihanna actually went out on a date? Who would have thought that someone like Shia can be Rihanna's type? The actor recalled that he had received a text message from RiRi asking him whether he would like to go out. They both agreed to meet and were spotted eating out in a fancy restaurant in Beverly Hills. Sadly, Shia claims that they didn't manage to get past that one date!
The reason? There wasn't enough electricity between them, according to the actor. It could have been something he said over dinner.
While RiRi likes to keep a low profile when it comes to her personal life, she had been rumored to be dating rapper A$AP Rocky. Shia on the other hand had just filed for divorce with British singer, FKA Twigs.
Simon Cowell and Carmen Electra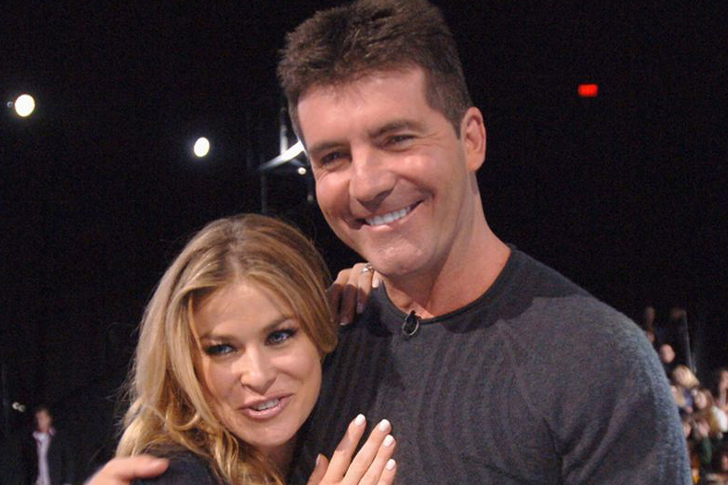 When she was asked to be a guest judge on the X-Factor, the American actress and singer, Carmen Electra, admitted that sparks flew when she met the British record executive, Simon Cowell. The electricity between them was undeniable at that point, and reports suggested that the two were dating. They were even caught kissing inside his car after a party — something that, as anyone can guess, became fodder for the paparazzi.
Unfortunately, just like Shia and Rihanna, the couple did not end up together. Rumors even have it that Carmen was livid when she found out that Cowell was dating his long-time friend, Lauren Silverman.
However, the singer shut down the rumors. In fact, Carmen revealed that the two had never been exclusive, and were not really dating. Was she telling the truth or was this an attempt to save face? Only they know, but we bet it's the latter.
Kate Winslet & Sam Mendes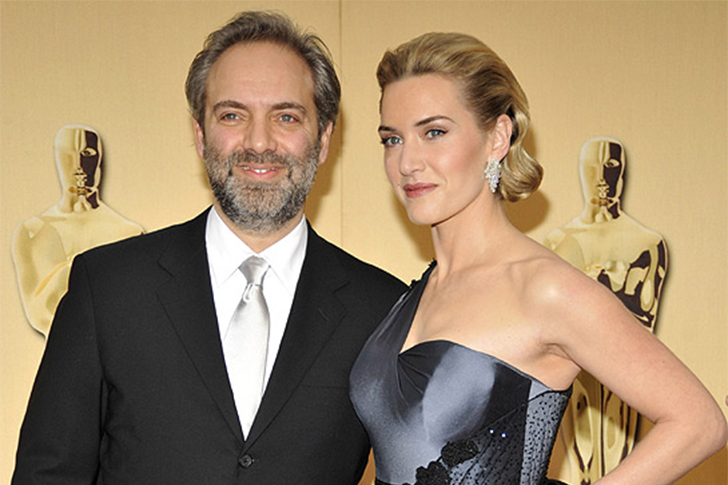 Kate Winslet and Sam Mendes are a British power couple. Winslet is of English, Swedish, and Welsh descent, while the director is of Portuguese and Jewish descent.
The two opted to keep their marriage under the radar. They had an intimate wedding in 2003 in Anguilla. The Titanic actress was already pregnant with their son at the time of their wedding and welcomed him in December of the same year. As they go on with their careers, Winslet and Mendes were able to juggle their time between their home in Cotswolds and their New York City apartment.
Just as the two kept their marriage lowkey, they tried to avoid media attention when they decided to end their relationship seven years after. Lawyers of Winslet and Mendes confirmed the separation, saying that the decision was amicable. Their son Joe is now 17 and is under the custody of Winslet, along with his half-siblings from Winslet's former romances, Mia and Bear.
Debra Messing & Daniel Zelman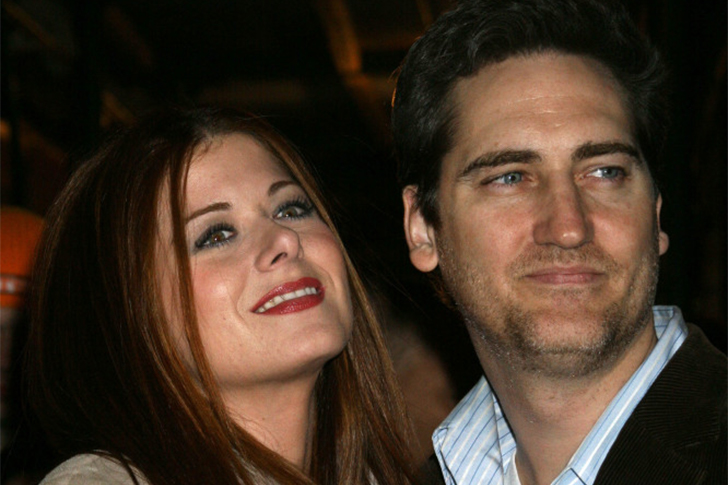 Debra Messing and Daniel Zelman have a lot of things in common. Aside from their love for their careers in Hollywood, the actress and the producer are both Jewish. The Will & Grace actress is half American and half Ashkenazi Jewish. Zelman, on the other hand, is also Jewish American. Messing and Zelman met at New York University, where both graduated with a degree. After dating for eight years, the two decided to take their romance to another level and the two exchanged vows in 2000.
They are blessed with their only son, Roman, who is now 16. But despite what seemed to be a lasting relationship, they eventually parted ways. In 2016, Messing and Zelman announced their split after ten years of marriage. They may have parted ways but the two never remarried and remain friends and responsible co-parents to their teenage son.
Kylie Jenner & Travis Scott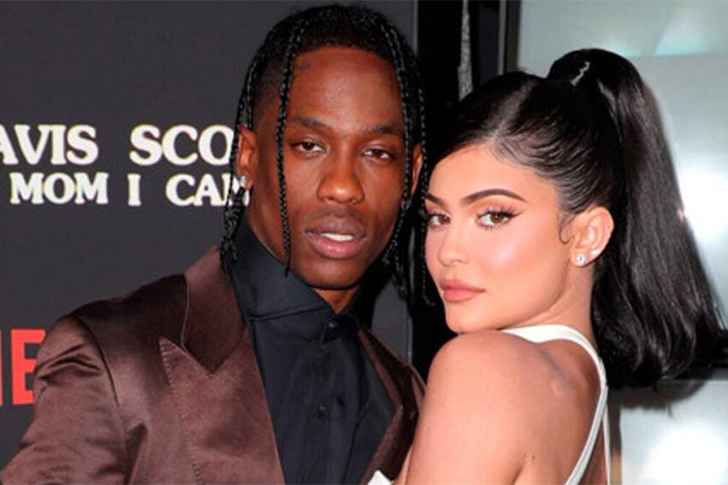 Kylie Jenner belongs to the popular Kardashian-Jenner clan which is known for their mixed Armenian and Western European blood. Her on-again and off-again boyfriend and baby daddy, Travis Scott, is an African-American rapper who has gained popularity for his Grammy-worthy hit songs.
Kylie Jenner's romance with rapper Travis Scott was highly-publicized and under the scrutiny of the media since Day 1. They were first reported to be dating in 2017. After, they were spotted in various outings from basketball games to red carpet events. The pair welcomed their child, Stormi Webster, in February 2018. In 2019, news broke that they separated but remained amicable for their daughter. The Kylie Cosmetics CEO admitted that she and the rapper are best friends and they only want what is best for Stormi. For sure, Stormi's future is secured and she won't have to deal with student loan problems because her parents are multi-millionaires.
Emilia Clarke & Charlie McDowell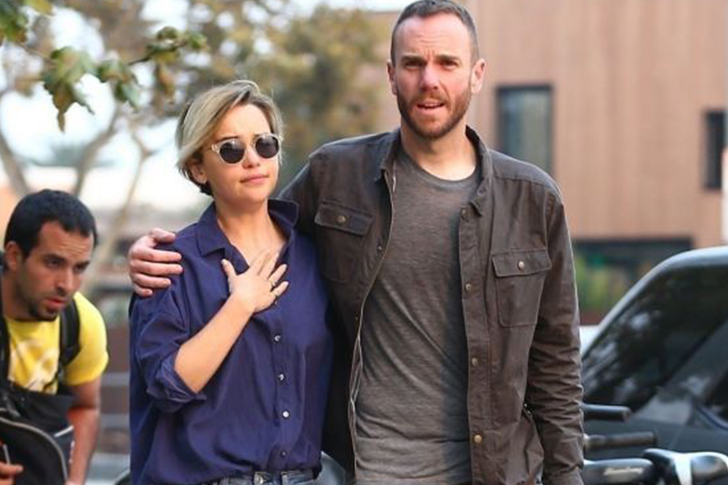 Celebrities Emilia Clarke and Charlie McDowell once dated each other. The English actress, who is one-eighth Indian, dated the American actor who is of English, Dutch, and Welch descent. They ignited dating rumors in 2018and risked their romance to a certain degree when they started going out in public. The Mother of Dragons had been captured spending time with the actor, kissing and cozying up with him during outings.
Clarke and McDowell may have had the makings of an A-list couple but they ended their love affair too soon. The pair's romance only lasted for a year — they quietly separated without media buzz in 2019. The Game of Thrones star has been known to keep her relationships lowkey — maybe because she does not want it to conflict with her work For his part, McDowell turned his attention to Emily in Paris star, Lily Collins, and has been engaged with her since 2020.
Keanu Reeves & Alexandra Grant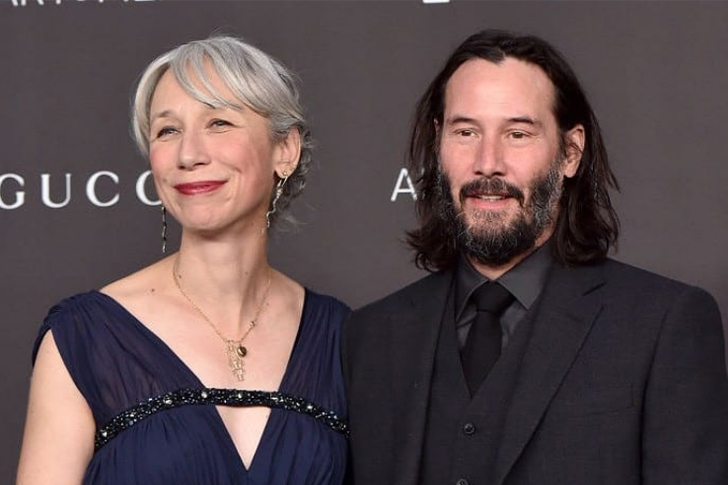 Keanu Reeves is an English-American actor, who was born in Lebanon. His mother is from Essex while his father is a Hawaiian native of Irish and Chinese descent. Meanwhile, Alexandra Grant is a known artist who was born in Mexico but was raised in America. She considers herself a native of Los Angeles, where she has been living for a couple of decades.
Reeves fans may have been shocked to learn that the actor is no longer single and has been dating Grant since 2019. They confirmed their dating status when they walked hand-in-hand in an LA art gala. While marriage has not been discussed between the two, it seemed like the Matrix actor and Grant are now thinking of their future together. Aside from romance, the couple became business partners and allotted some investment money for X Artists' Books, a publishing house they co-own.
Natalie Portman & Benjamin Millepied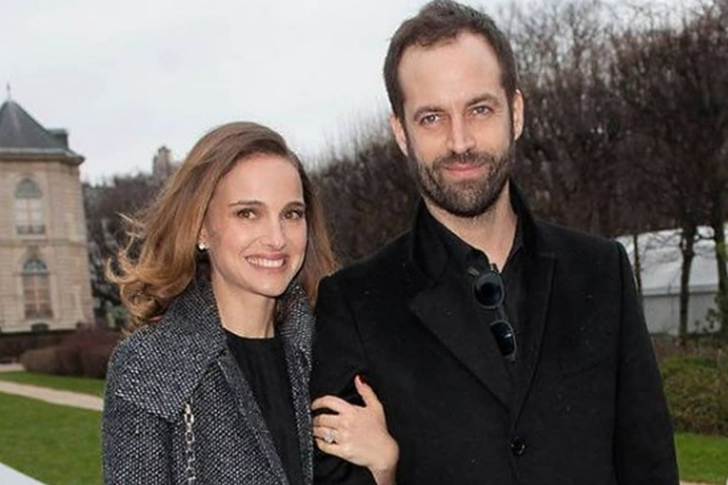 It seemed like Natalie Portman and her husband Benjamin Millepied were living two worlds apart before finally meeting each other. Portman is an Israeli-American celebrity who is considered one of the best actresses of her time. Millepied, who is pure French, is in some other industry—dancing, doing ballet, and engaging in performing arts. But their paths were intertwined by fate thanks to the 2010 hit film, Black Swan, where Portman played the lead role. Millepied was one of the choreographers of the movie, which allowed the two to get to know each other.
After dating, the two wed in 2012. Now at their ninth year as husband and wife, Portman and Millepied are happily married and enjoying their time with their daughter Aleph, 9, and Amalia, 4. The couple enrolled their kids in a top private school in Sydney, and the kids are reportedly enjoying their online classes and activities. The family is in Sydney while Portman is filming her latest project, Thor: Love and Thunder.
Charlize Theron & Sean Penn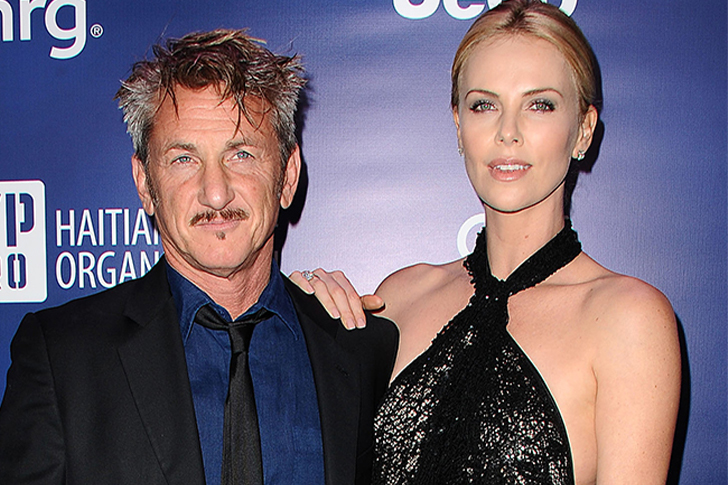 Love happened at some point in the high-flying careers of Charlize Theron and Sean Penn. The South African actress, who is of French and German descent, briefly dated the Mystic River actor for a couple of years. Theron dated the half-Jewish, Irish-Italian in 2013 but it only lasted for a few years. The actress clarified, however, that she never thought the relationship will turn into anything more than superficial. Theron said she never moved in with the actor, nor got engaged to him.
While Theron is still open to dating other men, The Mad Max: Fury Road star also underscored that she is not into marriage and that tying the knot is not something she believes in. Meanwhile, it seems that Sean Penn, to his credit, firmly believes in marriage because he exchanged vows with Mortal Engines actress, Leila George, in 2020. He was also previously married before dating Theron.
Lupita Nyong'o & K'naan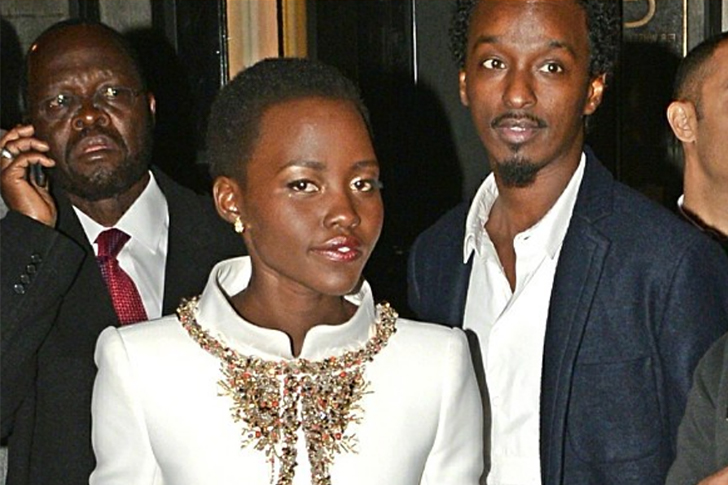 Ex-couple, Lupita Nyong'o and rapper K'naan, both met in Hollywood thanks to their overlapping circle of friends in Hollywood. They both came from diverse races and ethnicities — Nyong'o is Kenyan-Mexican and the rapper is a Somali-born Canadian.
In 2014, the Black Panther actress sparked dating speculations after there were sightings of the two cozying up. However, their relationship seemed to have come to an end. They reportedly broke up after a few months. The actress was then linked to Jared Leto but their romance was not officially confirmed. The Oscar winner has not been reported to be dating anyone and has made investments into producing her own children's book Sulwe. Nyong'o is also set to make an audiobook and Netflix documentary about the story. Meanwhile, the Bang Bang hitmaker has not been linked to anyone since his brief romance with Nyong'o.
Nicki Minaj & Kenneth Petty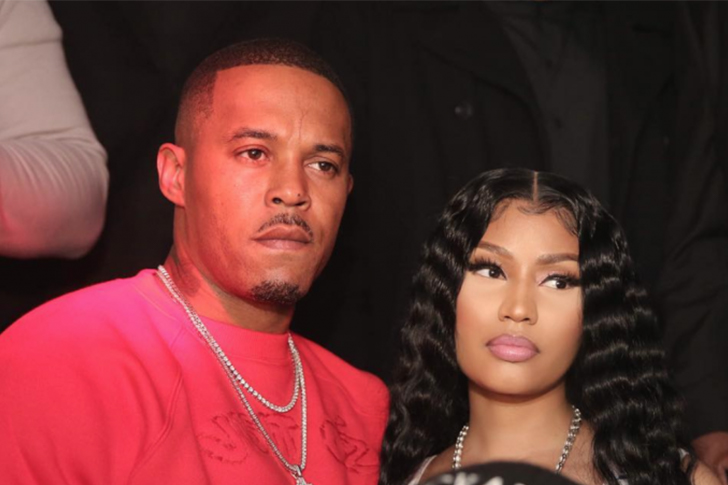 Nicki Minaj is a multi-awarded rapper and singer who boasts of her mixed roots. She is a half Indo-Trinidadian and Afro-Trinidadian who was raised in Queens. Her husband, Kenneth Petty, is an African American. They married in 2019 after dating for over a year. Although they may have quickly tied the knot, the two have known each other since they were kids in Queens. Minaj is also aware of Petty's past charges against him which have piled up throughout the years. Her husband was once in constant talks with his attorney because of his misdeeds and countless allegations that landed him in jail for months.
Despite this, the Starships singer is firm on her love for her husband and has defended him multiple times against her fans who disapproved of his worth. The rapper called out people whom she said were trying to ruin her life. Minaj and Petty welcomed their firstborn together in late 2020.
Nina Dobrev & Shaun White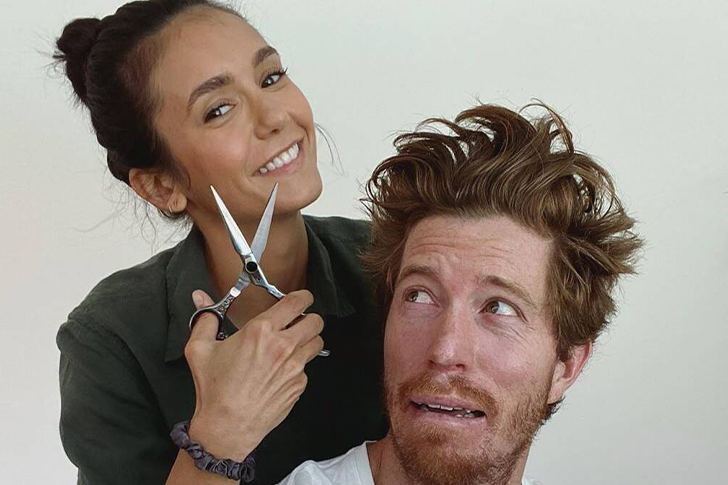 Nina Dobrev has been into a string of Hollywood relationships but nothing beats her current flame, Shaun White. The Bulgarian-Canadian actress has been dating White for over a year now and has shared their holiday vacations on social media.
White is a California native, who has ancestors from Ireland and Italy. He is known for his snowboarding career and, to some degree, for being a part-time actor. The Vampire Diaries actress and the athlete were first spotted in early 2020 enjoying the holidays in South Africa, Malibu, and Mexico. They also moved in together during the months of 2020. The couple also enjoyed intimate beach outings and gatherings with friends. Their happy Instagram snapshots show that they are having a happy relationship. Both Dobrev and White have had serious relationships in the past that have failed. With their strong bond, we won't be surprised if they will exchange vows soon.
Wagner Moura & Sandra Delgado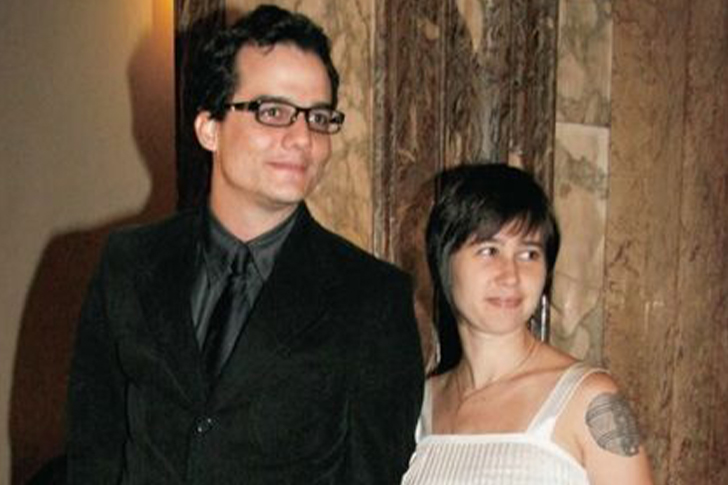 Wagner Moura is a Brazilian actor who is best known for playing Pablo Escobar in the hit series Narcos. He has Italian and Spanish blood. He is married to Sandra Delgado. There is not much information about Delgado's roots. She is known to be Brazilian photographer. Moura and Delgado met at a photoshoot during the actor's starting years. This led to their nuptials in 2001 and has resulted in three kids, Bem, Salvador, and Jose. Delgado has always been by Moura's side since he catapulted to stardom. As Moura was taping for Narcos, Delgado and their kids hired a moving company to transfer to Colombia and be with Moura. It was also this time when the husband and wife attended Spanish classes to master the language so Wagner could prepare for his Pablo Escobar role.
Both are artists, and the actor, and his wife share similar views in art and politics. The two are active members of 50 for Freedom, an organization pushing for the eradication of slavery, especially in their home countries.
Sofía Vergara & Joe Manganiello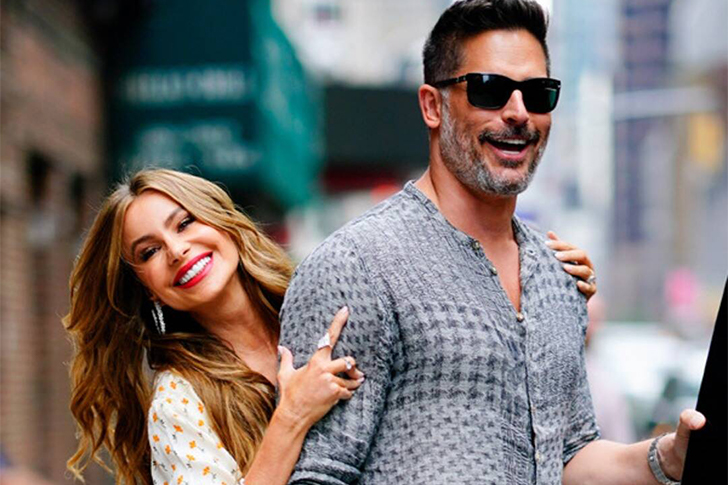 It is not hard to distinguish Sofia Vergara as a mixed-race because of her distinct look and accent. The same can be said for Joe Manganiello, her husband. She is a Colombian-American while the Magic Mike actor is of Italian descent. He also has a Croatian, Armenian, and Austrian blood.
Both Vergara and Manganiello established their names in the industry even before they met. Vergara is known for her iconic role in Modern Family while Manganiello captured the hearts of fans in True Blood. After only six months of dating, both walked down the aisle in 2015 and have since lived a happy married life together. While they don't have children yet, the couple is enjoying the time of their lives by themselves, constantly showing PDA-packed moments at parties and on holiday vacations.
With Vergara's $180 million net worth, it doesn't come as a surprise that she can afford early retirement with her husband. Vergara has a 29-year-old son named Manolo with ex, Joe Gonzales. Many know her as a single mom who pays her electricity and bills to make ends meet. Good thing she was able to put up a talent agency for Latinos with co-founder Luis Balaguer — a move that has catapulted her to fame and fortune.
Kimora Lee Simmons & Djimon Hounsou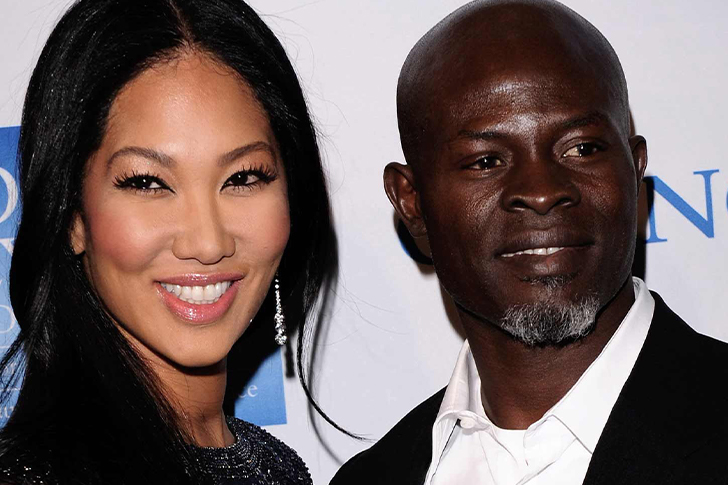 It is always a wonderful to see couples from different races happily together. Take, for example, the TV personalities Kimora Lee Simmons and Djimon Hounsou. The fashion designer is born of African-American and Japanese descent while the actor is a native of Benin.
Simmons and Hounsou have been together for five years but aren't married. Although their romance was not taken to the next degree, both have ended their relationship amicably for their 4-year-old son, Kenzo. With the $190 million net worth she got from her shows, investments, and other businesses, money will surely not be a problem for Simmons. She is the founder and CEO of JustFab, her own clothing company. Meanwhile, Hounsou also has his own modeling and acting career to focus on. It was sad to see these two break up since many thought they really had something special going on.
James McAvoy & Lisa Liberati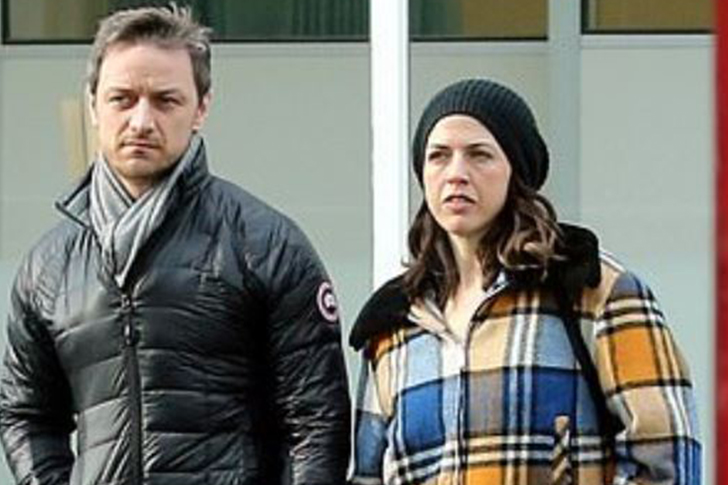 Glasgow-born Split actor, James McAvoy, found love in his American wife, Lisa Liberati. The Scottish actor was said to have secretly married in 2019 and has since moved to a huge house in London with the film actor. Before transferring to the new abode, McAvoy and Liberati were juggling their time in between homes in London and the United States. McAvoy was previously married to Nowhere Boy actress Ann Marie Duff for eleven years before calling off the marriage in 2016. They have a son together named Brendan.
Before meeting McAvoy in 2017, Liberati hopped from one job to another. She has been a film actor and a production assistant. Despite being married to the 41-year-old actor who has a whopping $17 million net worth, Liberati is not one to make her husband as insurance. She currently works hard as a social media manager in an estate app.
Michael J. Fox & Tracy Pollan
Michael J. Fox and Tracy Pollan met at the set of NBC's '80s sitcom Family Ties. Fox played Alex Keaton, a character who was on the lookout for a girlfriend only to meet Pollan's Ellen Reed character.
But their on-screen relationship graduated to real-life and they married each other in 1988. They are blessed with four children, Sam Michael, Aquinnah Kathleen, Esmé Annabelle, and Schuyler Frances. Fox and Pollan's marriage has not been an easy one.
Although they never had separation issues, their bond was tested after Fox's diagnosis of Parkinson's diseases. This just made their relationship stronger. Fox allotted his time to build the Michael J. Fox Foundation, a nonprofit organization dedicated to Parkinson's research, while pulling off management strategies to fund his treatment. Pollan has always been around for him, and after more than 30 years of marriage, she proved they are ultimate partners for life.
Naomi Watts & Liev Schreiber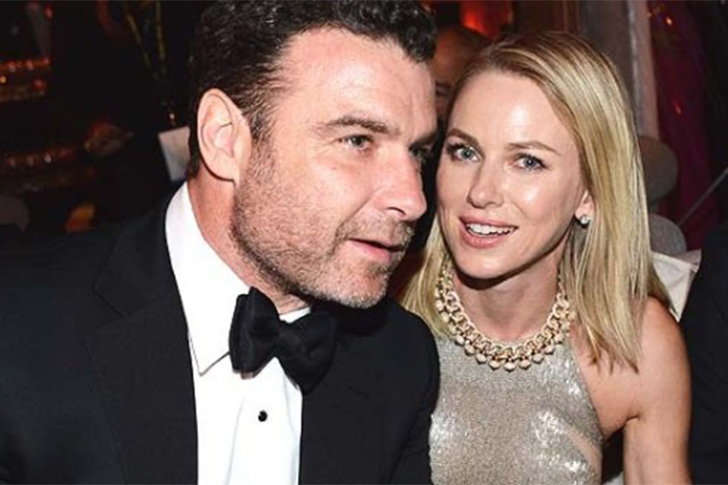 Naomi Watts and Liev Schrieber had a tremendous 11-year relationship that people adored. The two actors met during the Metropolitan Museum of Art's annual costume ball in 2005, and things flowed smoothly for the both of them. They hit it off quickly, but Schreiber was nervous when they first went out. To Watts' credit, she didn't let the man leave without giving her number. The two went out and had a proper date the next day and got some cupcakes. From then on, they started building their relationship, and they have two beautiful children together.
Both of them have a fantastic career as actors in Hollywood. Watts is known for being in remake movies and independent films with dark and suspenseful themes, and for portraying characters who've endured suffering in their lives. Some of these movies are Mulholland Drive, 21 Grams, her television series Gypsy, and the famous horror remake, The Ring. Schreiber had an outstanding career and has starred in numerous independent films as well as big Hollywood movies like X-Men Origins: Wolverine and the Scream trilogy.
Alexander Skarsgård & Toni Garnn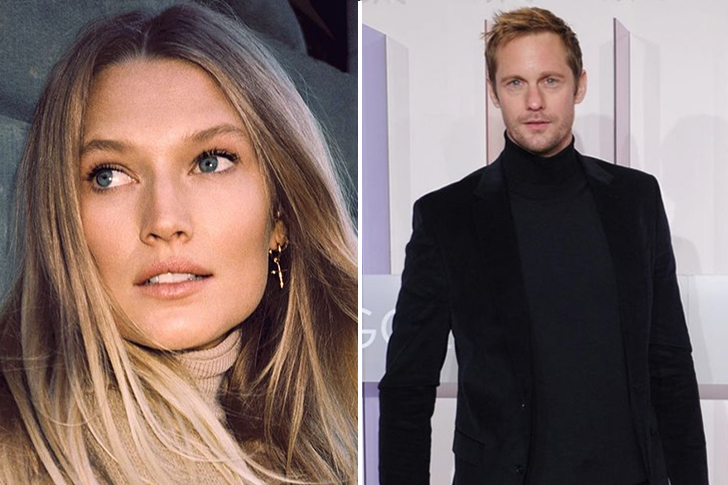 Alexander Skarsgård is a well-renowned Swedish actor who has been in incredible movies and television shows. One of his best-known roles was as a badass vampire named Eric Northman in True Blood, a show which aired from 2008-2014. This role got him a lot of fans. His career only got bigger from then on and he was able to book roles that have earned him several awards. His role as the handsome yet twisted Perry Wright in Big Little Lies was his most recent — and it's an acting credit that won't easily be forgotten.
Who would've thought that the big actor goes on blind dates? Skarsgård went on one with German fashion model, Toni Garnn. It went a bit differently compared to a typical date as Garrn brought two friends with her since she was nervous. Things might have gone awkward with the company, but at least it was an exciting story to tell!
Rachel McAdams & Jamie Linden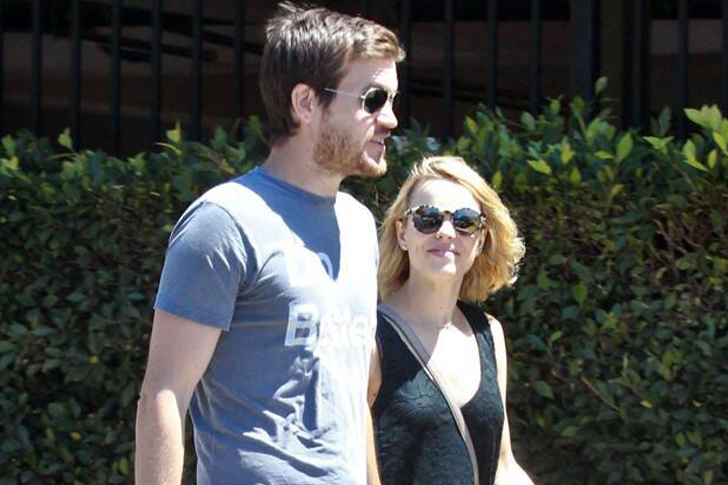 Rachel McAdams is an amazing actress who can do different roles perfectly. Who could forget her impressive and tear-jerking performance as Allie in the critically acclaimed 2004 film, The Notebook? In the same year, she gave us another fantastic performance as the badass, Regina George, in Mean Girls. McAdams' movie credits just prove that she is a multi-faceted actress, and she continues to show it until now!
The actress lives a private life, and even her relationship with Jamie Linden is kept on the low. Flaunting their relationship is not a priority in their lives and they even have yet to appear on the red carpet together. The writer is known for his work for We Are Marshall and Dear John, and their relationship continues to be written behind the scenes! What we do know is that they're in a happy relationship with their son and that another child is on the way! McAdams shared that she brought her son with her when she shot her recent film Eurovision Contest: The Story of Fire Saga.
Christian Bale & Sandra "Sibi" Blažić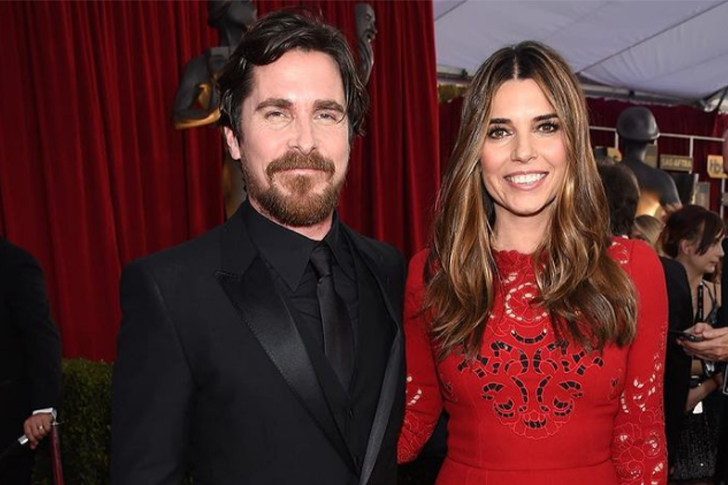 Christian Bale is an amazing actor who is known for going to great lengths to become the character he plays. His acting method is so intensive that he would change his appearance to a certain degree for the film. For his movie The Machinist, the actor lost weight to perfectly portray his insomniac character, while in American Psycho, he bulked up to appear domineering and even did dental work for his character's look!
The English actor might be unrecognizable at times, but he was quickly recognized by his wife when they first met. Sibi Blažić, who is Serbian, worked as a personal assistant for Bale's Little Women co-star and friend Winona Ryder before she became an actress. The happy couple were attracted to each other from the start and instantly fell for each other. In 2000, they got married in Las Vegas. Prior to meeting his wife, Bale didn't want to get married at all, so Blažić must be special. Now, they live a private married life with their two children.
Idris Elba & Sabrina Dhowre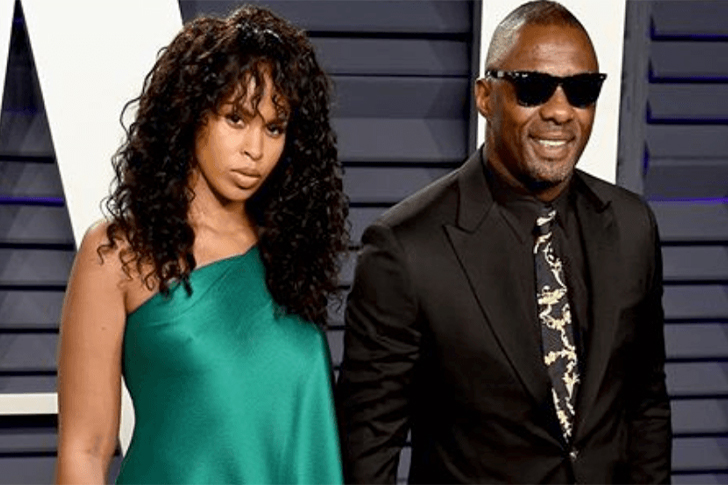 Idris Elba is a renowned actor who has done a lot of television and film roles. He's a leading man who shows versatility every time he's on the screen. Some of his most known acting credits include the Marvel Cinematic Universe character Heimdall, the all-seeing sentry of the Bifrost Bridge in Asgard, and his leading role as the business-minded Stringer Bell in The Wire. When he was shooting the film The Mountain Between Us in 2017, the actor met Sabrina Dhowre in a jazz bar, and the rest was history. She was a beauty queen and a model who walked in prestigious fashion shows like Rolan Mouret's show and got featured in famous magazines like British Vogue and Harrods Magazine.
Elba proposed to Dhowre in a Canadian movie theater. They tied the knot in April 2019 in Morocco. Their relationship is going strong, and the actor is so happy that his wife is by his side through tough times.
Jamie Dornan & Amelia Warner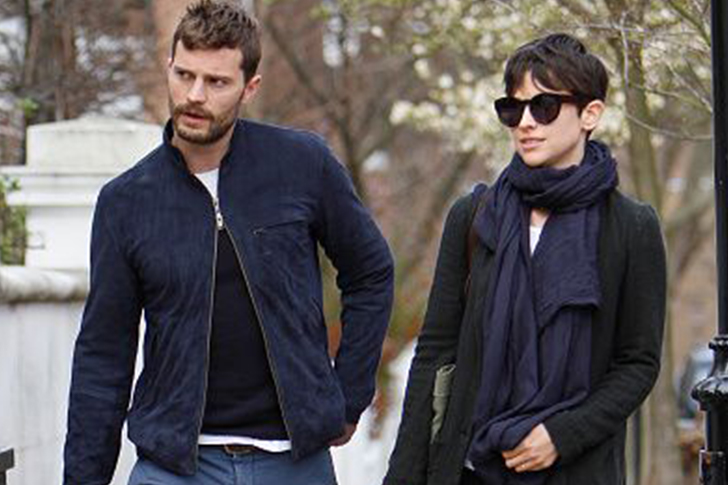 Jamie Dornan is a multi-faceted celebrity who has done a lot in his career. His career began when he became a model in 2001 and appeared in massive campaigns for well-known brands like Hugo Boss, Dior Homme, and Calvin Klein. Dornan was a very bankable model and even ranked as one of Vogue's "25 Male Models of All Time" in 2015. However, his acting career shot him to stardom with heart-stopping performances like the serial killer Paul Spector in the television series The Fall and as Sherriff Graham Humbert in Once Upon a Time. Who can even forget his role as Christian Grey in the Fifty Shades franchise? Christian's relationship with Ana in the movie was so intense and exposed, but it's the total opposite for Dornan in real life.
Dornan has been happily married to his wife Amelia Warner, a musician who used to perform using her former stage name Slow Moving Millie. She released an album called Renditions in 2011 and has composer credits for films and adverts! The two live a private life with their three children. They're so private that they have yet to reveal their third child's name!
Margot Robbie & Tom Ackerley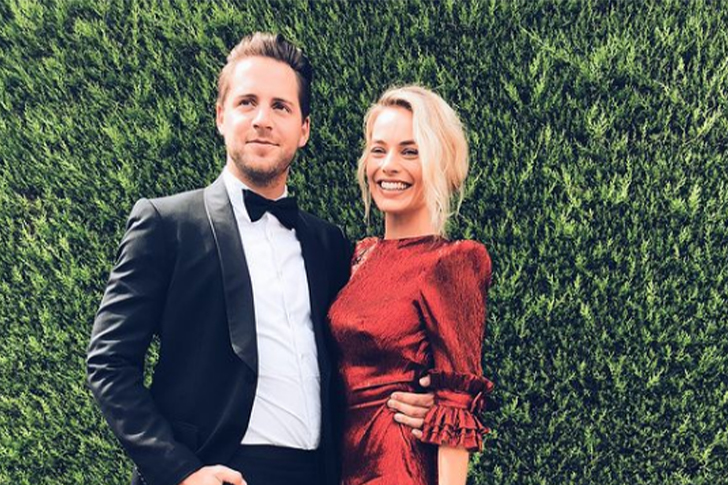 Harley Quinn from Suicide Squad and Birds of Prey is one of Margot Robbie's most famous acting credit to date, but she has done so much in her career. The Australian actress has won awards for her outstanding performances, including her portrayal of the ice-skating figure Tonya Harding in the biopic film I, Tonya. Her performance garnered her the Academy Award for Best Actress and her career has just continued to blossom since. The actress has also ventured into producing, and in 2020, she produced the critically acclaimed film Promising Young Woman.
It's not a surprise that Robbie is inspired to produce because he is married to filmmaker Tom Ackerley. The couple is the founder of the production company named LuckyChap Entertainment. The two first met when the actress was filming Suite Française. Ackerley served as third assistant director for the film. They tried to hide their relationship from their friends when they all lived together in Clapham, but it eventually came out. The happy couple got married in a private ceremony in December 2016 in Bryon Bay, Australia.
Ed Westwick & Tamara Francesconi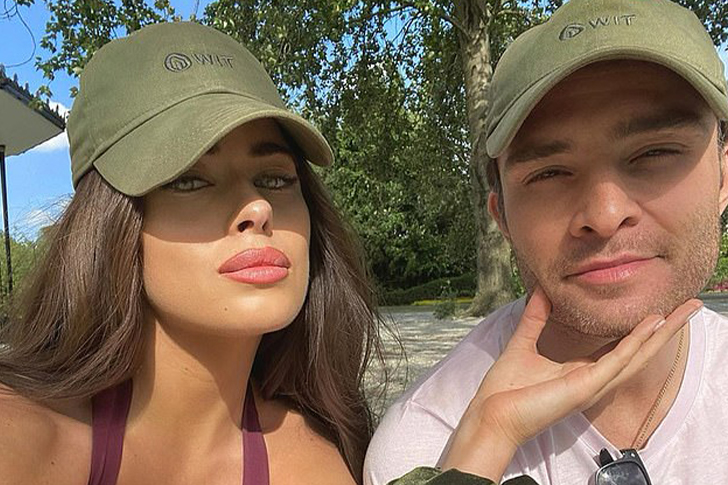 Ed Westwick is famously known for his fantastic performance as Chuck Bass on one of the most popular television series in the 2000s, Gossip Girl. He's a great actor and continued to collect incredible acting credits under his belt. His most recent television comedy show White Gold, where he played a head salesman in the mid-1980s in Essex. In 2018, Westwick started dating the South-African-born model and influencer, Tamara Francesconi. Their relationship is still relatively new, but they seem to be super in love with each other.
Their relationship started when Westwick slid into Francesconi's Instagram DMs, and the latter was shocked that he even knew who she was. The actor asked her to go on a date, and the model was surprised and glad that their date wasn't a regular dinner date. Westwick brought her to a butterfly sanctuary in Mayfair and got to know each other as they explored London. The happy couple is still going strong as they post photos and videos of them together.
Oscar Isaac & Elvira Lind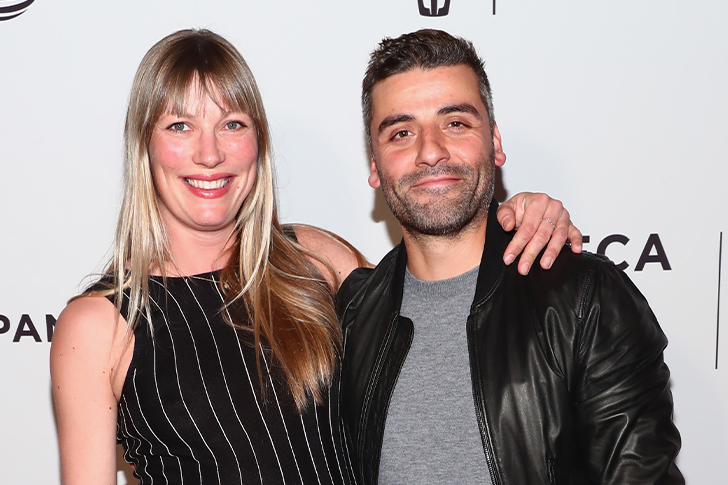 Oscar Isaac is a fantastic actor who has received numerous accolades from his body of work. His work for the 2015 HBO miniseries Show Me a Hero as the youngest-ever mayor in New York Nick Wasicsko garnered him a Golden Globe Award for Best Actor — Miniseries or Television Film. Other than that, Isaac played acclaimed roles in Inside Llewyn Davis and Ex Machina. It's no surprise that the actor was one of The New York Times's 25 Greatest Actors of the 21st century in 2020!
Isaac has always been private when it comes to his personal life to such an intense degree that people were shocked when he kissed the Danish film director Elvira Lind after the 2016 Golden Globes ceremony. The shock continued when the actor revealed in mid-2017 that they were already married! The couple never shared anything about their relationship but what we know is that they have a fantastic marriage and two sons.
You've Reached The End