Fad or Flop: Celebrity Outfits from the Runway
The glitzy and glamorous life led by a celebrity is often highly romanticized in the media. Whenever they put on something stylish and sparkly for their premieres, events, and balls, the rest of us always think that they are wearing something custom-made. Although most of the time, they are wearing clothes that have already been worn by a model. Their precious pieces had already walked the runway before they were strutted on the red carpets, so the dresses don't always look the same way on them. Many wear the attire as is, but others add their take on the outfit so that they can flaunt their personalities. Either way, a different body always means a different frame.
Take a look at how these celebrities splurged on their credit cards and bought designer runway ensembles for themselves. Some of them didn't quite pull it off, but others looked better than the actual supermodel. Did the following icons start a fashion fad or, unfortunately, fail with a fashion flop? You decide!
1.Natalie Portman | Dior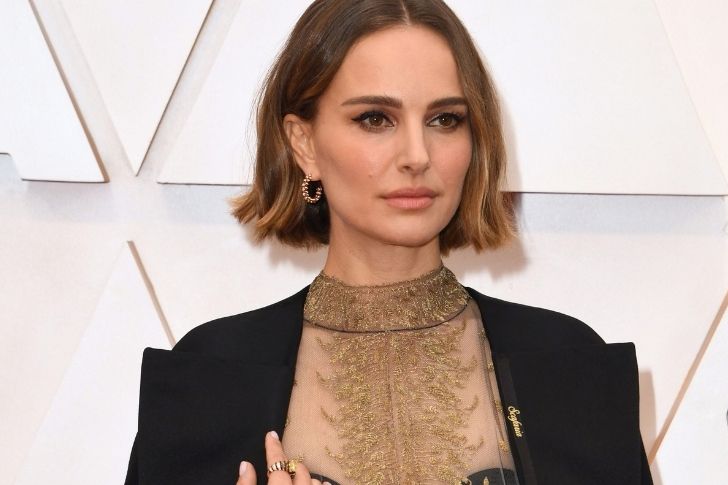 Dior showed us a black and gold gown with sleeves and a high neckline. The beautiful dress fell elegantly on the model's body and the rather sheer fabric exposed some of her torso. When actress Natalie Portman chose this ensemble to be worn to the Oscars awards night, she didn't quite want to show off the same degree of skin, so she sported on a black bodysuit underneath the dress and put a black floor-length cape on.
The actress completely changed the look, making it almost thematic. She wore the cape as a statement, wherein the names of female directors that did not get Oscar nominations have been embroidered on the fabric in bright gold, Céline Sciamma (Portrait of a Lady on Fire), Melina Matsoukas (Queen & Slim), Mati Diop (Atlantics), Greta Gerwig (Little Women) and more. Portman certainly made heads turn that night, and not in the same way they did at the Dior fashion show.
2.Penélope Cruz | Ralph & Russo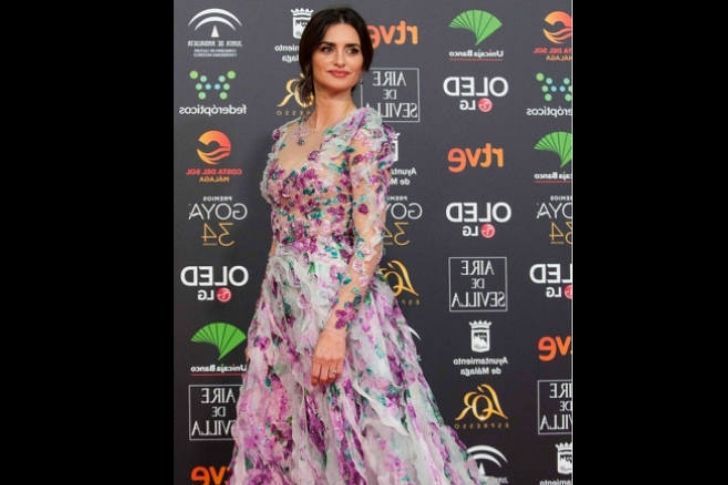 Penélope Cruz wore this gown to the 2020 Goya Cinema Awards held at the Jose Maria Martin Carpena Sports Palace on Saturday (January 25) in Malaga. An ethereal concept was visualized by Ralph & Russo when they made this flowery lavender dress. The see-through fabric wraps the model's torso, and attached are flowers and leaves that go down to its billowing skirt. Penélope Cruz certainly fell in love with the gown and made an investment in getting it for one of her events.
The piece hugged her beautiful curves better than it did the models, though. Her tan skin peeked through the sheerness in just the right way. Purple is a flattering color on her, and she looked like a goddess wearing the dress. Sashaying through the red carpet, Penelope and her figure were highlighted by the dress, giving her a feminine and earthy vibe. She sure knows how to look good, effortlessly!
3.Iman | Prabal Gurung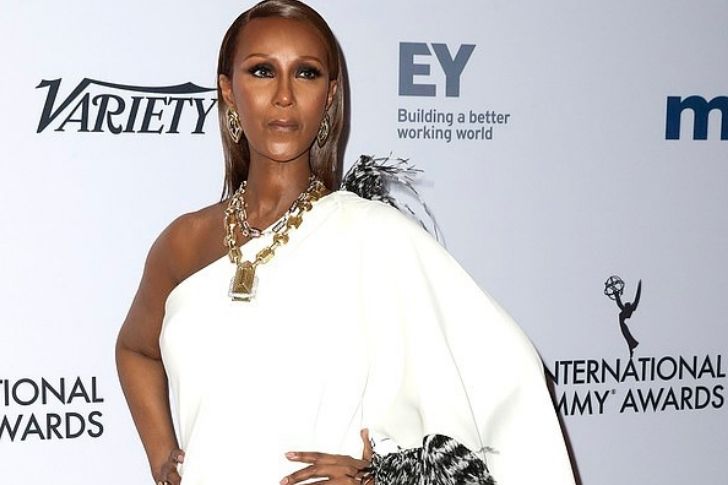 When a runway model wears something that another model showed off on the runway, a butting of heads is sure to transpire. Iman was a supermodel back in the 1970s and the 1980s. Though her heyday is long gone, she still looks great today. In one red carpet event, Iman wore a white dress by Prabal Gurung, a porcelain silk cady asymmetric column gown with a hand draped sari cascade and a hand embroidered feather hem from the fall 2019 collection.
Straight out of the runway, she pulled off the look right off the bat. The only difference she and the model had was the footwear. While the fashion show star wore high white boots, Iman wore strappy black heels. Undoubtedly, one little detail in the look can change the entire outfit's vibe, and they both rocked it in their own way. You can decide which fashion beauty gets credit for this round.
4.Julianne Moore | Valentino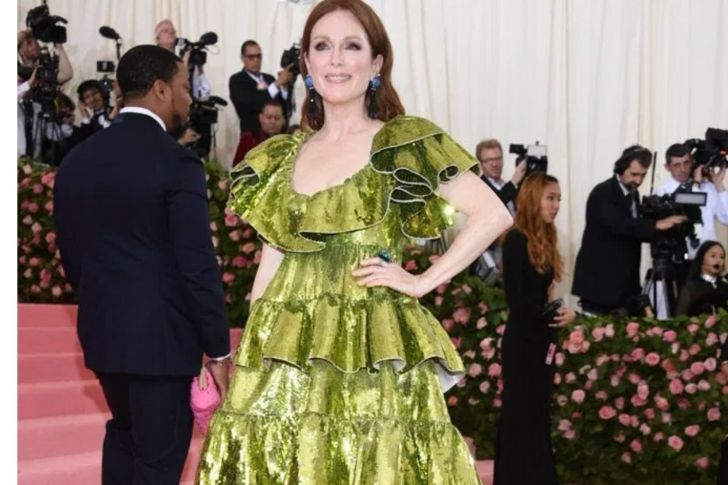 The 58-year-old Oscar-winning actress Julianne Moore takes credit for parading eccentric outfits to significant events. This time, a green gown from Valentino caught her eye and was chosen to be her outfit for Met Gala 2019 in New York. Valentino designer Pierpaolo Piccioli was walking the red carpet with her. The fabric of the dress was metallic and shimmery while the skirt ruffled from the waist to the floor. Its sleeves are also big, textured, and are connected to the low neckline.
It is an interesting piece, to say the least, but we certainly think that the runway model wins on this one, as her striking eye makeup and her neatly styled hair set the tone for the conspicuous dress. Moore had too many colors playing around – her distinct red hair included – that she almost resembles a holiday ornament. In our own opinion, this look is a fashion flop.
5.Kim Kardashian | Alexander McQueen
This beautiful piece from Alexander McQueen features a nude to an off-white colored full-length skirt, a corset top, and ruffles all around. On the runway, the model wore it in a wet look. Her hair was messy and wet, while her dark eye makeup had streaks of mascara running down her cheeks. Part of the dress looked quite damp and grungy as well. It is been called the Oyster dress, one of the most important dresses of the 21st century, according to the Metropolitan Museum of Art.
Kanye West took a liking to the look and bought the gown for his wife Kim Kardashian for Christmas. Kardashian looks classy and stunning in the dress, to the degree of looking better than the model. Her figure was highlighted properly, and she didn't go overboard with the wet hair. Of course, can you expect anything less from the reality TV star's glamour?
6.Meryl Streep | Valentino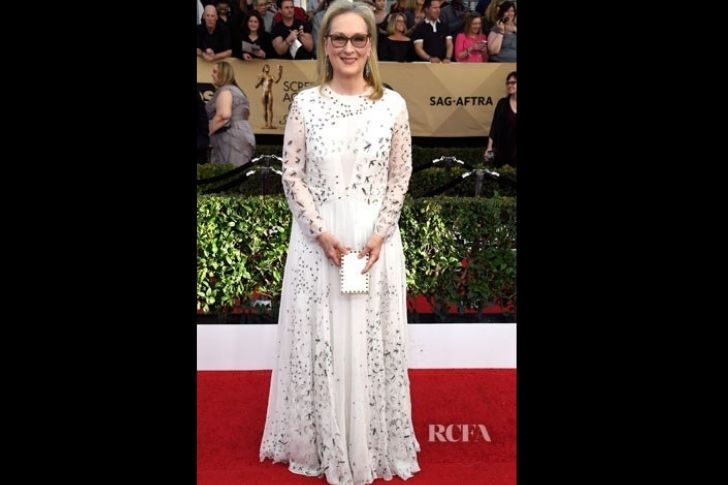 In one of Valentino's fashion shows, a sheer, bedazzled white dress was showcased. On the model was the long-sleeved dressed that went all the way down to the flooring. She had on a cross-body purse and a pair of black dangling earrings while she wore her hair up in a messy bun. Eventually, award-winning and legendary actress Meryl Streep took a liking to the gown and got it for herself.
In one of her red carpet premieres, she wore the stunning dress but gave it her own personal touches. Instead of the cross-body bag, she took an elegant white clutch with her. There are coordinating accessories and subtle bird pattern on the dress. Streep also let her blonde hair down and wore glasses to the 23rd Screen Actors Guild Awards in Los Angeles. As always, the actress looked very classy in her get-up.
7.Lady Gaga | Versace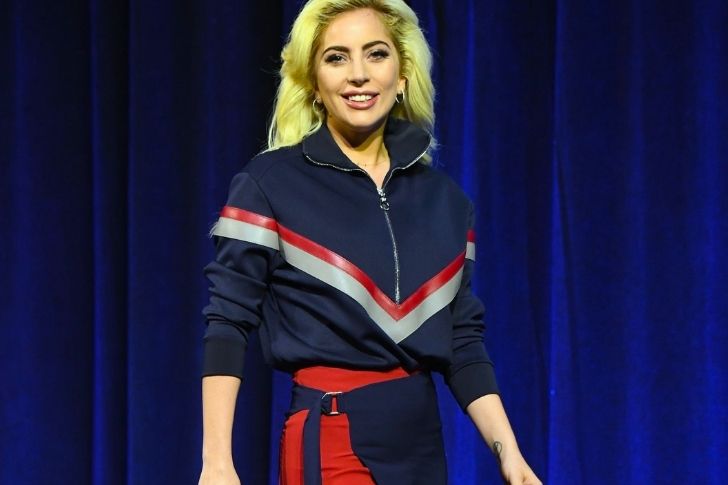 Sporty chic ensembles are all the rage right now. With the rise of athleisure pieces, our next number is quite timely. This Versace dress is red and blue, also resembling an athletic fashion. The model wore her sleek hair down and wore the two-piece dress with high heels that laced almost up to her knees. She also carried a bag with the same color scheme on the runway.
Lady Gaga Chose to wear this dress to the Pepsi Zero Sugar Super Bowl LI Halftime Show Press Conference in Houston. She made an investment to cop the look, and she wore the dress exactly the way the model did. She also wore footwear that looked very similar to the runway shoes. It's the platform-style footwear with the statement, lace-up boots. The only difference she made was that she wore her blonde hair in a wavy brushed up style that looked more carefree.
8.Jennifer Lawrence | Dior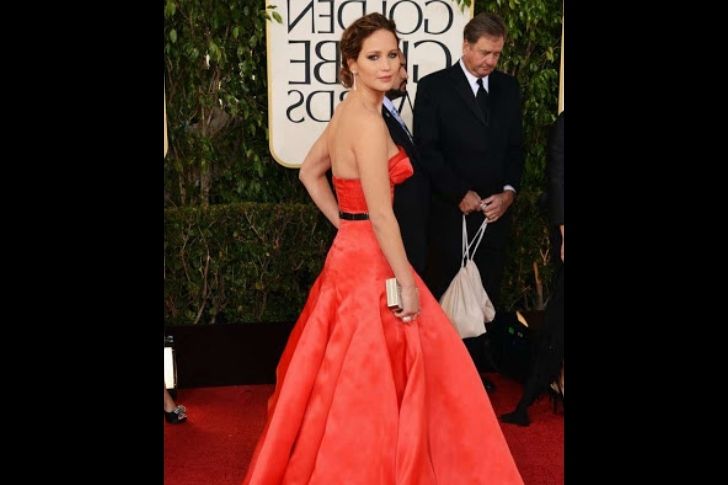 One of Christian Dior's many runway gowns made it to actress Jennifer Lawrence's closet. During the fashion show, the model wore the red gown with a sweetheart neckline and a ballooning A-line skirt. She had on a red lip, dark dangling earrings, and a slicked-back hairdo. Looking like a princess, Lawrence tried to amp up the royal get-up to a certain degree. With the gorgeous red dress on, she added a thin black belt to accentuate her tiny waist and bodice.
The actress also changed the sweetheart neckline by making it into a straight tube top instead. Because of the little changes, she appeared more toned. She carried a Ferragamo clutch and wore Chopard jewelry to match her look. To top it off, she also put her hair away in a messy bun to show more of her shoulders. Her hairstylist should take credit for it.
9.Michelle Williams | Louis Vuitton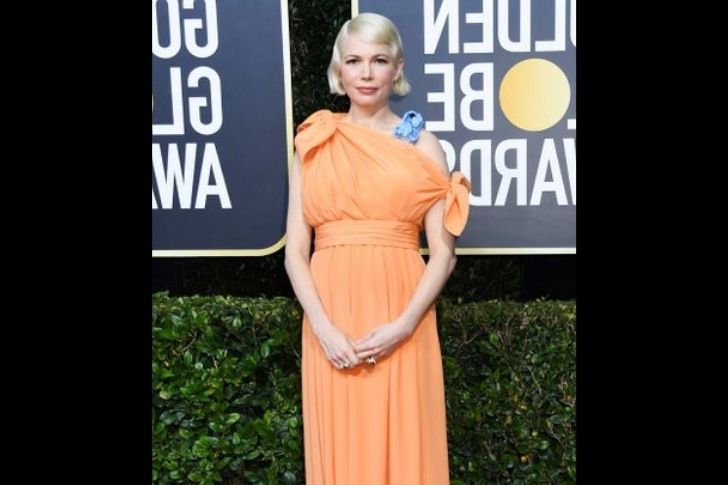 Unlike other stars who take their gowns and outfits straight off the runway, Michelle Williams made an investment in having Louis Vuitton create this vibrant piece just for her. Though the dress is custom-made, it is not a design that entirely came from scratch. The runway look that inspired her was a lot more casual than the goddess-like floor-length gown she is wearing. The model had on an orange top – very much like the dress she had made.
However, the top was paired with a white skirt and knee-high black boots. She had with her a black handbag and an easygoing hairstyle. Williams copied the top and extended the fabric down to full length. Her waist is also cinched to highlight her figure. The orange shade and sculptured blue flower on the right shoulder were preserved from the original design. But the bold color, bright orange, sets her apart from the pack.
10.Kristen Wiig | Valentino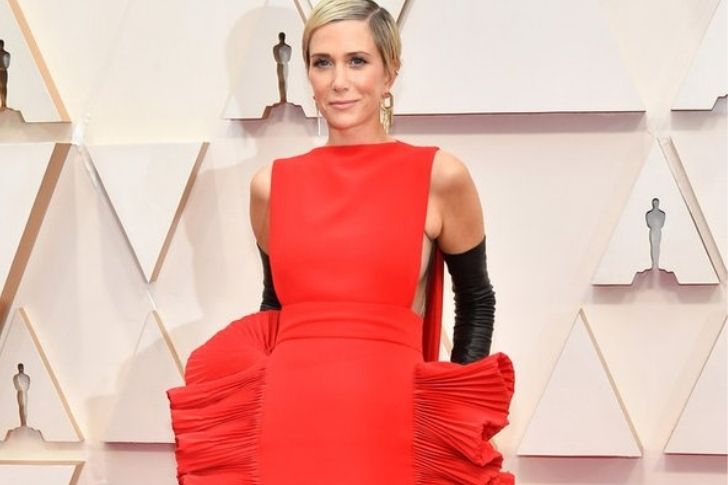 This red dress from Valentino generated a pool of varied feedback. It seems like not a lot of people are in love with the bright red dress. It had a high neckline, a big skirt with ruffles on the side, a train that looked like a red carpet, and a measurement that went down to the ankles only. The runway model had on black gloves that hugged the whole length of the arms, huge dangling earrings, and strappy nude heels.
When Kristen Wiig chose the same dress for her look for the Oscars, she kept the dress and the gloves, but she wore closed, pointed pumps instead. Fortunately, she ditched the overwhelming earrings too. Instead, She decided to wear Nikos Koulis gold fringe earrings to paired this quirky dress. Still, this design would count as a fashion flop for us. Some described it as lasagna.
11. Naomi Watts | Giorgio Armani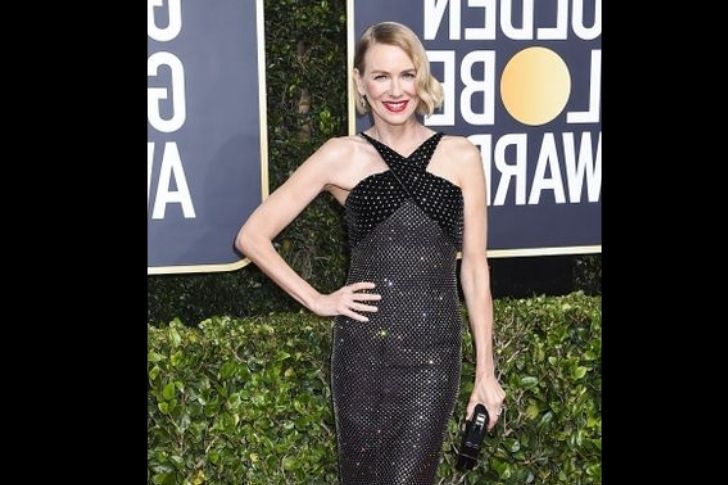 A black dress made with shimmery fabric walked the runway in the Giorgio Armani fashion show. There, the model had striking black earrings on and a headpiece to match the dress. To complete the look, she also carried a small handheld purse. Naomi Watts may have liked the fashion statement since she took the dress for a spin in a red carpet event. The actress looked stunning as her blonde curls, and red lip popped out of the darker color scheme.
Not to mention, the gown hugged her body and accentuated her curves to a great degree. the crossed halter neckline, which is black velvet with a few speckles of metallic dots, is the punchline of the whole outfit. Looking like a real movie star, Watts was all smiles while wearing the designer outfit. She was clearly very proud as she posed for photos that night. Who could blame her? Her attire truly made her look beautiful.
12. Angelina Jolie | Givenchy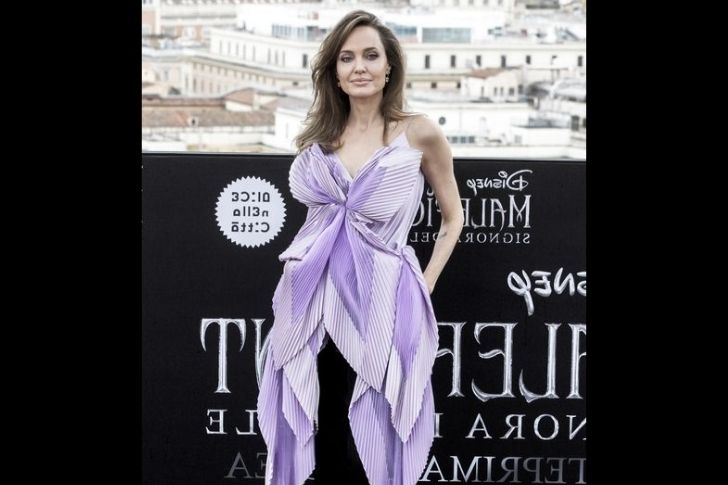 This ruffled outfit in layers of different purple hues appeared on the runway of the Givenchy fashion show. It's a Givenchy Haute Couture Spring Summer 2019 outfit, designed by Clare Waight Keller. This top looks like a pixie's dress as it flows down to the sides, looking like the wings of a butterfly. It was paired with skinny black pants, a statement silver choker, and closed black pumps.
While butterfly-shaped Haute couture may not fit everyone's taste, Hollywood A-lister Angelina Jolie took a liking to the outfit and placed investment money on it. She even wore it to a Maleficent event and looked almost as ethereal as her character. The complementing purples and the pretty layers certainly gave her that Disney vibe but also kept her high-fashion persona.
13. Kim Kardashian | Jean Paul Gaultier
This stunning and intricate piece from Jean Paul Gaultier is a gold floor-length gown created in a robe-like fashion. The front and center are kept closed only with a gold belt, leaving the middle of the torso exposed. The skirt is long, but the slit down the middle is quite sexy as well. Showcasing the clothing's beauty, it was worn on the runway paired with dangling earrings and a neatly pulled back hairdo.
On the other hand, model and reality star Kim Kardashian did one better when she wore the same dress to a hot event but completely changed the look of the dress. She made the long-sleeved dress look sultrier because of her curves. She also wore her hair down and completed the ensemble with strappy gold high heels. As expected, Kim nailed the look since she never has trouble pumping up the gas when she dresses up for social events.
14. Rihanna | Marques Almeida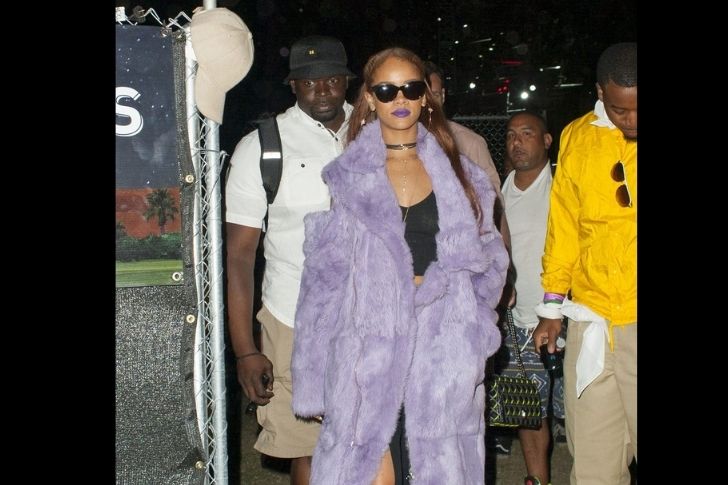 This big fluffy purple fur coat got the attention of many when it was seen on the runway of the Marques Almeida fashion show. The model had the coat completely closed and matched it with a wet and messy hairdo, as well as a pair of navy blue pointed loafers. One of the sleeves of the coat looked like it was ripped off, and the hemline of the dress was asymmetrical. These quirks were probably the reason why RnB star Rihanna instantly fell for the outfit.
However, she looked so much better wearing it with a black two-piece dress inside, purple combat boots, a pair of sunglasses, a choker, and a purple lip. She Also styled her look with a pair of pink & orange Doc Martens , over-sized hoops, and a variety of rings. The queen pulled the ragged-looking statement off to a massive degree.
15. Margot Robbie | Chanel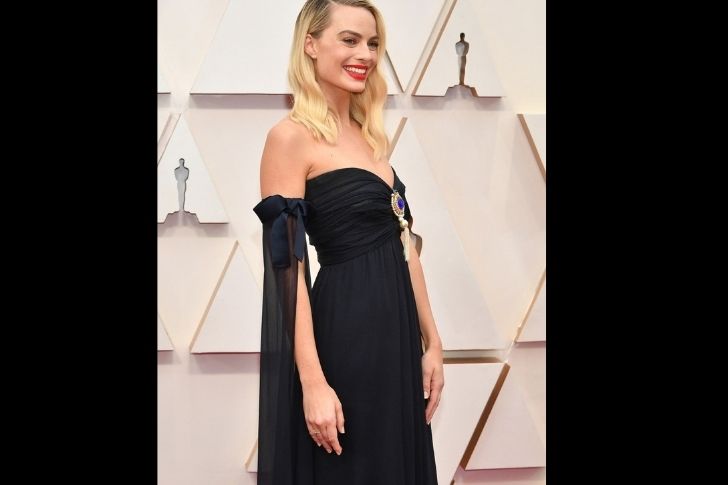 Actress Margot Robbie, like all the other girls with a keen fashion sense, planned her outfit for the Oscars way ahead of time. She and her stylist got inspired by a dress pulled off at the 1994 Chanel fashion show. Ultimately, Robbie copied that look and had a gown customized for her and the said event. The dress was dark and originally short with straps. The model, Claudia Schiffer, wore the outfit with black pantyhose.
Robbie, however, let go of the thin straps and extended the length of the gown down to the flooring. But to keep the outfit's essence, the Suicide Squad female lead kept the detached sleeves and the lapis lazuli emblem in the middle of the chest. Her dark makeup and her loose blonde hair completed the look and put an amazing spin to a classic couture piece.
16. Blake Lively | Chanel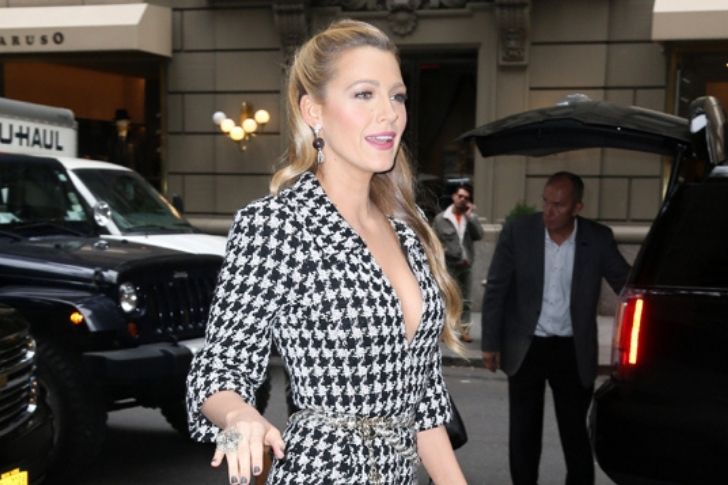 Chanel came up with a plaid black and white jumpsuit made with thick fabric. During the fashion show, the model wore the piece with silver boots, a cross-body purse, a headband, and teased hair. She also had fingerless gloves that matched her footwear. Known celebrity fashion icon Blake Lively also wore this casual piece but made it look a degree shapelier on her body.
The Gossip Girl actress opened the chest area and clinched her waist to flaunt her curves. She also accessorised the look with a silver belt black and silver mini bag earrings and leopard printed pumps. As a final furnishing for the attire, she also wore copper-toned pointed heels and a statement ring. Blake's soft makeup and flowing blonde locks showed off her natural beauty in the suit. Her take surely was different from the runway model's, but both women looked stunning in the outfit. What do you think?
17. Rihanna | Gucci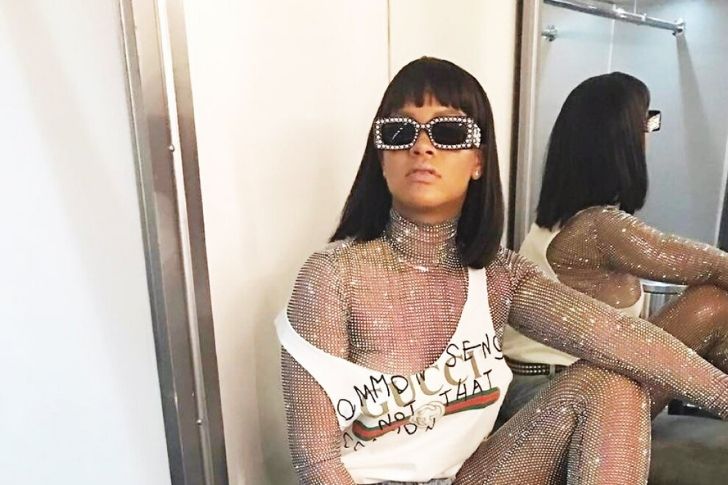 On Gucci's fashion show, this eccentric piece was featured. The model wore a graphic tank top and tattered jean shorts on top of a sheer sparkling bodysuit. The suit hugged her limbs and went all the way to her ankles and wrists. It also came with a headpiece that was made of the same fabric covering the entire head of the model, including her face. To finally accessorize, she wore a black choker. The audacious dresser Rihanna copped the look but ditched the face-shielding headdress.
Instead of sandals, she wore it with combat boots and accessorized with a bracelet as well as a studded pair of rectangular shades. She must feel very satisfied with her look, otherwise she wouldn't say it on social media, "I can't go home yet, cuz enough people ain't seen my outfit.". The unique piece must have cost a fortune despite its unusual qualities, but Rihanna surely did not have a squabble with her financial advisors about getting it.
18. Zoe Saldana | Ulyana Sergeenko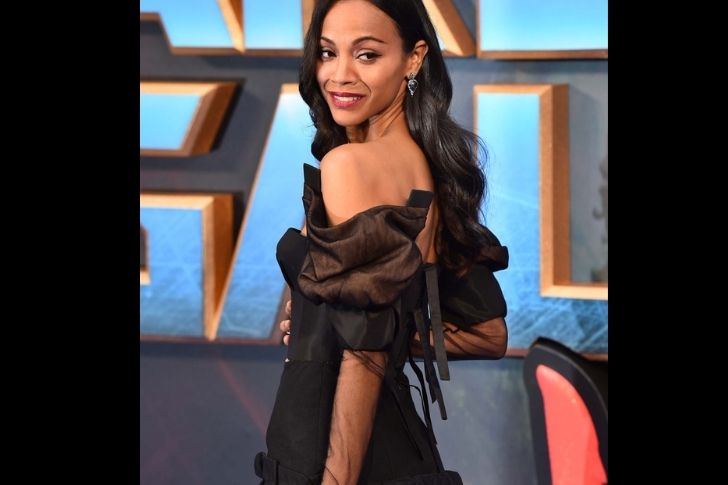 Interesting cuts were made by Ulyana Sergeenko on this dress. The gorgeous black piece has a midi length and a lot of unusual shapes around the shoulders and the chest that accentuate the figure of the wearer. As it didn't need any more accessorizing or styling, the piece pretty much spoke for itself. The model wore a pair of red pumps with the dress and brought a handheld purse with her. To highlight her facial features, she wore natural makeup and kept her hair down.
Perhaps, many people found this look alluring. If that's the case, then one of them was Zoe Saldana, who placed investment money on the dress and wore it herself to an event. She wore strappy black high heels with the piece and kept her hair down as well. In the end, there's no question that both girls looked great in the designer statement dress.
19. Jennifer Lawrence | Dior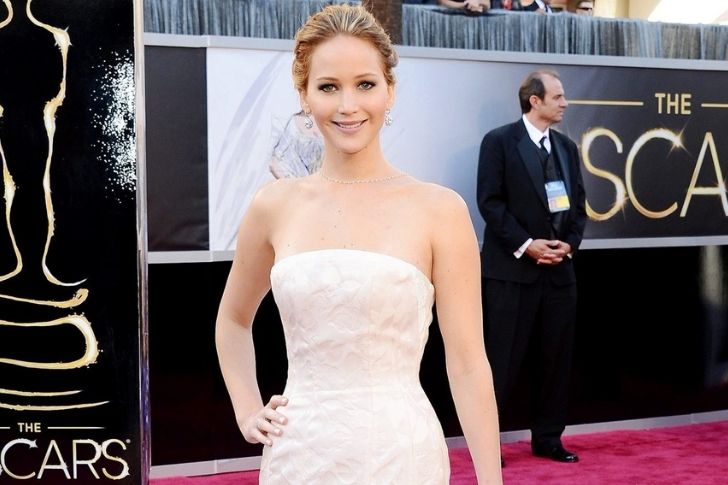 Jennifer Lawrence had an eventful night in this Dior gown as she didn't only win an Oscar but also fell on stage in front of everyone as she was on her way to get her award. Other than her self-confessed embarrassing moment, Lawrence actually looked stunning in the off-white dress. It had a tube top, a full skirt, and originally a bizarre headpiece on the model in the actual fashion show. It is fortunate that J-Law chose not to wear it that night; otherwise, she would have gotten more notoriety.
Instead, she wore her hair in an updo and made an investment in the simple necklace and a matching pair of earrings. It's interesting that this Best Actress winner only tried on the dress once in the morning of the ceremony, most nominees would attend fittings weeks in advance. No matter what people say, though, she still looked like a princess – just a clumsy one at that!
20. Penélope Cruz | Ralph & Russo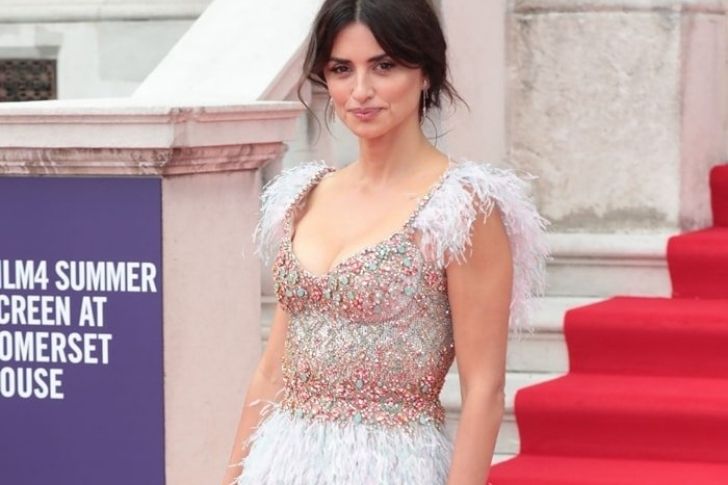 Penélope Cruz is one of those celebrities who can't be remembered for having any fashion fails in her past. To prove our point, this bold dress looks just as good on the actress as it does on the model.
This eye-catching, sparkly, and fluffy dress by Ralph & Russo walked the runway on a beautiful model during the fashion show. She looked very feminine on the piece with her hair in a simple bun and her makeup in a natural tone. To complement the dress, the model wore closed, high heeled shoes.
If it hasn't been obvious at this point, Penélope Cruz seems to love all things Ralph & Russo – and this clothing was not an exception. The actress wore the same girly wear with gold strappy heels and a matching gold clutch. Just like the model, she also had her hair up and put on a clean, fresh makeup look. With minimal effort, her curvy body made the dress look a degree more statuesque on her than on the model. It accentuated her figure, whereas it looked a little more like a straight cut on the latter.
21. Rihanna | Dior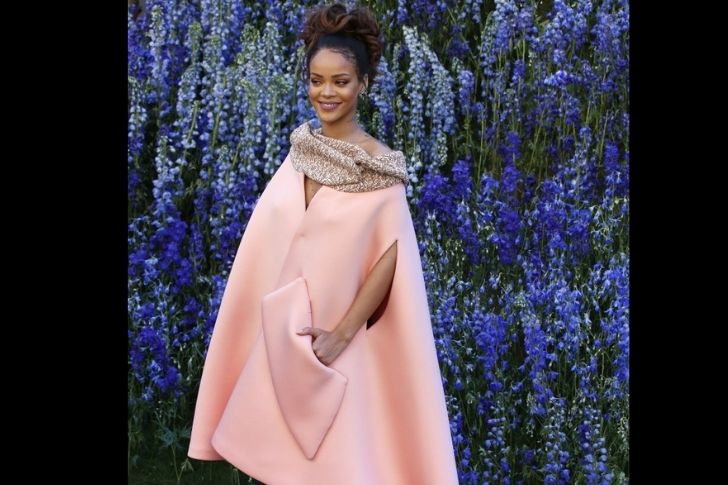 Rihanna steps out on the carpet in an over-sized pink coat while attending the Christian Dior fashion show at Cour Carre du Louvre in Paris. As usual, superstar Rihanna gets credit for pulling off a challenging piece. This pink coat from Dior was modeled with flowing pale elephant pants and a pale makeup look. The salmon pink piece itself had asymmetrical sleeves as the right side was a fur coat sleeve, and the other was a slit into the fabric.
On the left side of the coat was a big flap for a pocket. The neckline was V-shaped, but a leopard print scarf came with the ensemble. Rihanna wore the piece with black knee-high boots and a bright blue purse. Even with the design, she managed to look great in it at a big event. Her updo certainly helped her look better than the model if you ask us.
22.  Beyoncé | Balmain
Balmain created this gorgeous asymmetrically-shaped dress for the runway. The white mini-dress had graphic prints with playful colors on its fabric. Most noticeably, it featured a big statement right sleeve and an off-shoulder and layered skirt for the left side. For the runway, the model cinched her waist with a big silver belt and put on a big bead bracelet. She wore strappy silver heels, dark circular specs, and an interesting headdress with it.
Overall, it got credit for being a completely high fashion look. The diva Beyoncé also wanted to wear it, so she took it on for a shoot. The dress looked great on her and slightly different on her figure, but she chose to wear transparent heels, cat-eye shades, and her hair down with it. She also ditched the headpiece, belt, and bracelet. Well, whatever Queen Bey decides to wear, she can still totally rock it!
23. Chrissy Teigen | Zuhair Murad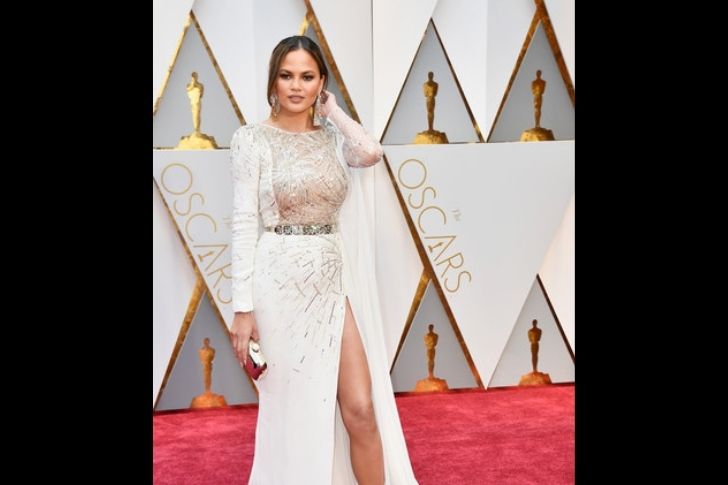 Zuhair Murad came up with this fabulous white piece that featured structured shoulders, a cape and train, a gorgeous sheer sparkling bodice, a high side slit, and a waist wrapped with a silver belt. The model looked gorgeous on the runway with her hair on top of her head, a huge single earring, and a fierce look.
When TV personality Chrissy Teigen wore the gown to an event, she also looked stunning. She put on two earrings, however, and took a little gold clutch with her. Surely, with a net worth like hers, her credit score did not suffer from this purchase. She also bravely reveals 'bad burn' in dazzling thigh-split gown. What we love more about her, though, is that she has been promoting body positivity in her work. Looking beautiful despite having a different body type from that of a supermodel's is truly inspiring.
24. Krysten Ritter | Julien Macdonald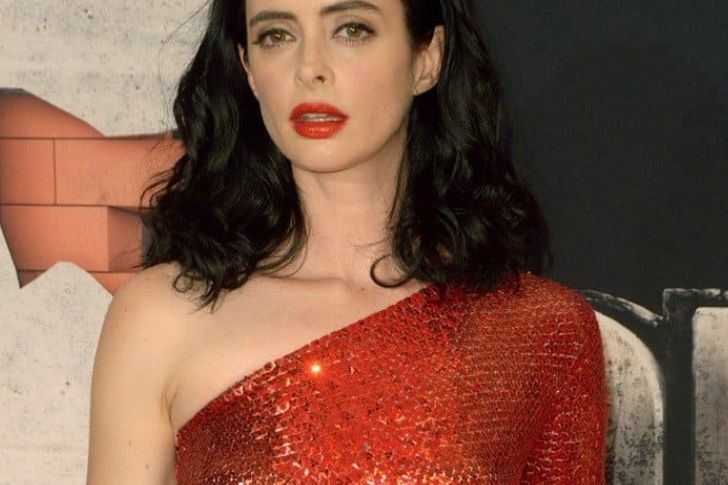 One of the stars of the runway was this shimmering red dress from the designer brand Julien Macdonald. The dress had one long sleeve and a huge cutout in the abdomen area. On the waist was a red belt made of fabric-like material. On the catwalk, it was worn with nude flat gladiator sandals and a nude lip. Krysten Ritter, however, used her credit card to get this piece and wear it to a more formal event.
With it, she put on a pair of pointed high heels and a red lip. She instantly made it look sophisticated and perfect for a night out. Luckily, the actress has the body of a model, so looking great in the tight-fitting cutout was not a problem. And Ritter loved her look so much that she took it upon herself to share a story about it on her Instagram.
25. Nicole Kidman | Zuhair Murad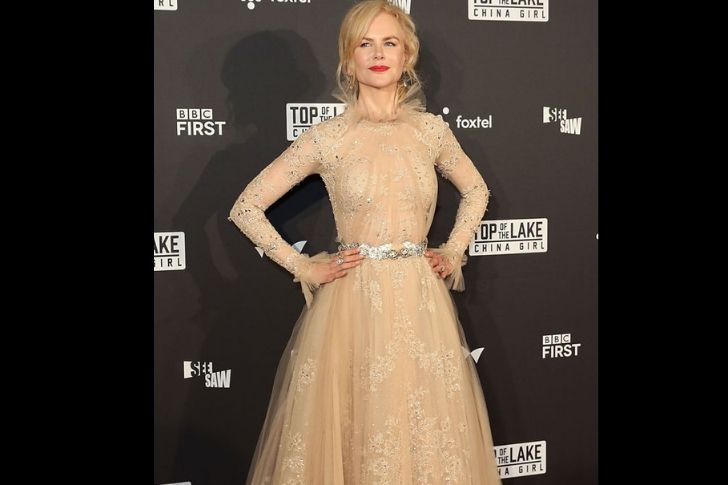 This dress of lace and tulle is another one for the fairytale books. On the fashion show of Zuhair Murad, the model looked like a character from an enchanted forest with her silver gladiators and her flower crown. The full skirt gave the feminine outfit a princess-like vibe. Nicole Kidman probably wanted to feel like a princess when she decided to place investment money on this designer dress.
She wore this dress at the premiere of 'Top Of The Lake: China Girl' Australian Premiere at Sydney Opera House. She wore strappy gold heels with it and styled her hair in a messy bun, just like the model. She brought a little clutch with her to the event as well. Certainly not looking like her age, Kidman's waist even looks smaller than the model's. This little number is a sure fashion fad.
26. Jennifer Lopez | Ralph & Russo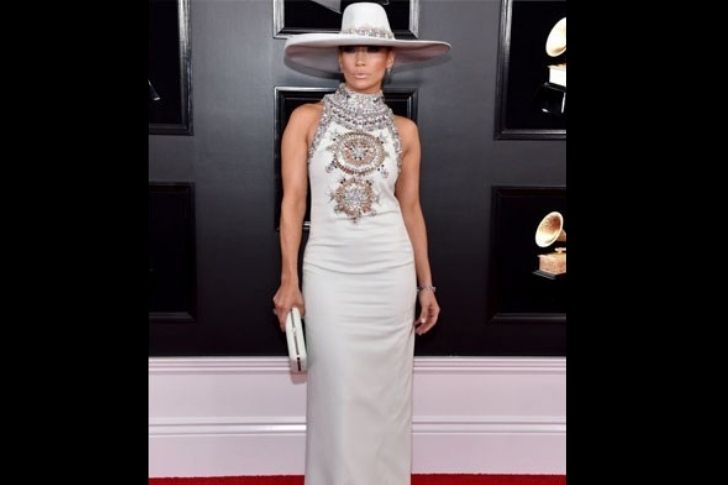 This elegant white dress from Ralph & Russo hit different when superstar and diva Jennifer Lopez wore it for a red carpet event. The dress fell straight on the skinny model. It featured a bedazzled neckline and gold and silver studs on the torso, as well as sleeveless seams. She also had on a matching hat that was encrusted as well. On the super-toned J.Lo, however, the dress hugged her body and ended up flaunting her figure.
The singer and performer looked ultra-stylish with the hat on too. She took with her a white and silver clutch and wore a simple bracelet. With her Jimmy Choo heels and Yeprem earrings, she instantly upgraded the outfit to a great degree. Not a lot of people can do that with a designer piece. She looked definitely gorgeous at the IFP Gotham Independent Film Awards in New York.
27. Salma Hayek | Gucci
This dress from Gucci seems to have the power to accentuate the assets of the wearer – be it her curves or her small waist. this cotton-blend lace style is fitted with a detachable stretch-silk slip and has ruffled trims, a ribbed-knit waistband and a ribbed-knit waistband. On the model, the green lace dress had long sleeves and a length that went up to the knees.
The woman opened the neckline almost down to her waist, where it met a black and white striped belt. She wore loafers and a handbag to complete the outfit. Mexican actress Salma Hayek used her credit card to buy the black version of the lace dress. She didn't have to open it all the way to her waist, though, as she is way curvier than the model. The belt hugged the star's waist and showed off her figure. Perfect for a stroll outside, the dress was paraded with a shoulder bag and gladiators.
28. Rita Ora | Marc Jacobs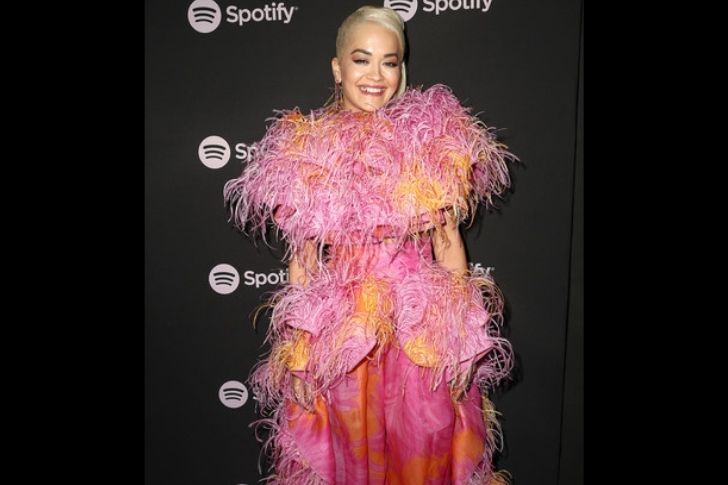 Rita Ora attended Spotify's Best New Artist 2019 Party in this Marc Jacobs. This poufy and pink ensemble was featured on the runway of Marc Jacobs. The two-piece hot pink outfit had a length that went up to the ankles. The neck and shoulder area were encircled by a fabulous sea of pink and orange feathers. The lower portion included baggy trousers that was followed by a short train of feathers.
The high fashion look seemed to have no other place but the runway. However, singer and bold dresser Rita Ora proved that given the proper attitude, it could be worn to a big event. She put the designer piece on with hot pink pointed high heels and a fresh makeup look. For this daring move, she gets credit for taking high fashion into fancy formal wear.
29.Margot Robbie | Oscar de la Renta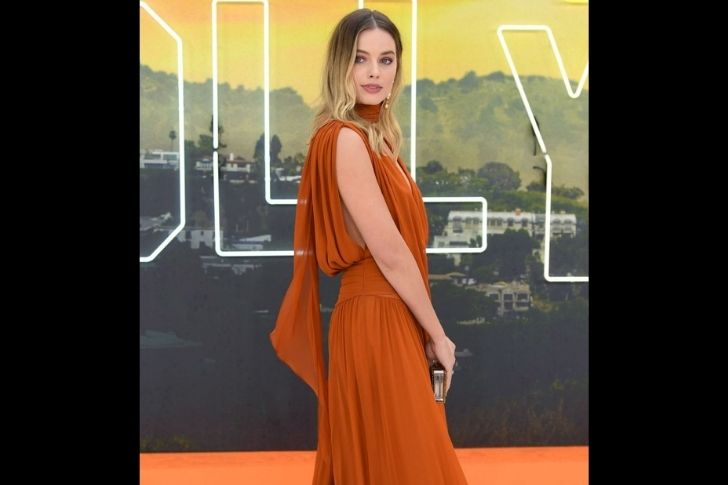 Oscar de la Renta's fashion show featured a flowy orange dress that was matched with a coat. The dress had a soft fabric, an interesting and eye-catching color, and a length that went down to the flooring. The model wore an oversized printed coat on top of the dress. Actress Margot Robbie looked like a goddess when she placed investment money on purchasing the outfit.
However, she decided not to keep the coat on to the event she was going to. She matched the gown with a small gold clutch and put on some dangling earrings. Her eye makeup also enhanced her beauty as it glowed with the dress. Her hairstyle was simple, but it was perfect for the striking color of the gown. It is worth to mention that Margot Robbie won the most votes for Best Dressed Fashionista of the Week in Oscar de la Renta Fall 2019.
30.  Katy Perry | Balmain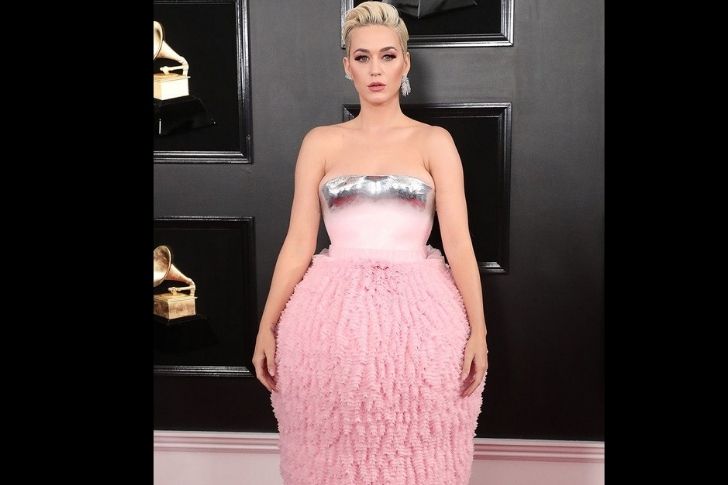 Balmain came up with a dress that had a metallic silver to pink ombre tube top for a bodice and a big furry skirt that ended in the flooring. The gown looked like a statement piece that should only be used in a fashion show. However, pop star Katy Perry took on the challenge and wore the dress to a red carpet event. Despite the peculiar shape and texture of the piece, she managed to make it look good that evening.
Her hair was chopped short and styled back. She wore sparkling earrings that matched with the top part of the dress. Nobody really knew what footwear she had on because it was impossible to take a glimpse through the dress. Soon after Katy stepped on the red carpet, people began to compare her dress to almost everything: cupcakes, cotton candy and ice cream.
31. Margot Robbie | Louis Vuitton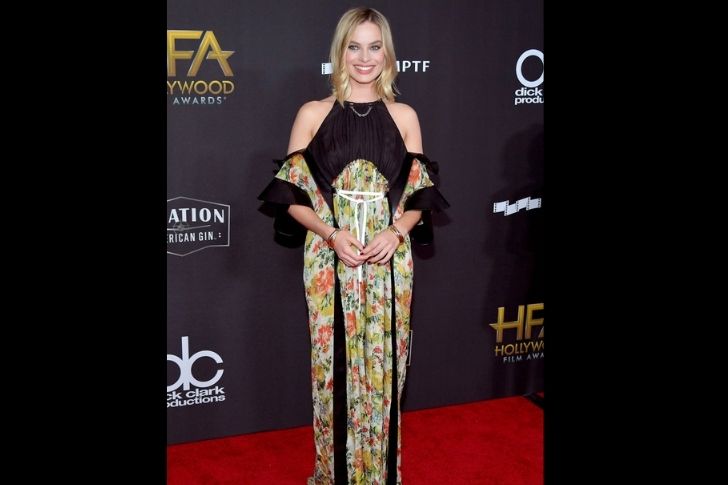 The floral off-shoulder flowy dress from Louis Vuitton first debuted in the 2018 spring fashion show. It featured a black high and round neck that draped down the model's body with a soft floral fabric. She wore sneakers and her hair down with the dress.
Because of the clothing's allure, Australian actress Margot Robbie made an investment in getting the dress so she could wear it to the Annual Hollywood Film Awards. She looked fun, girly, and absolutely stunning in the outfit. The actress also wore her blonde hair down and had a natural makeup look to go with the dress. Bracelets added a finishing touch as the dress already had a necklace detail sewn on it. It did not look as casual on her like it did on the model. Margot managed to give it an upgrade by making it a classy ensemble.
 32.Joey King | Iris van Herpen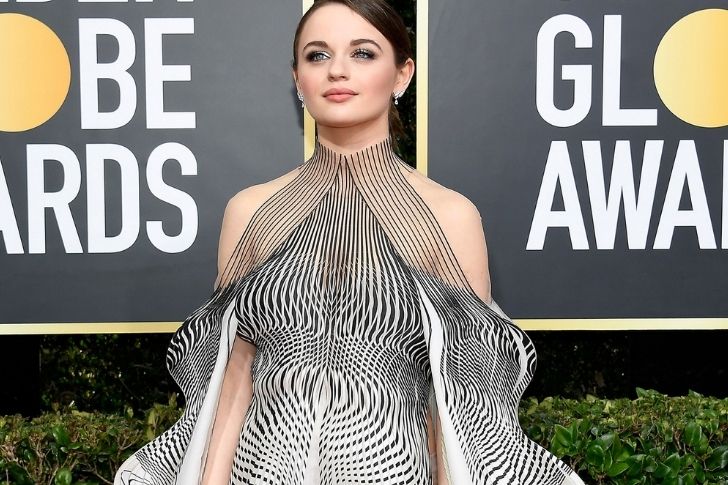 This playful black and white dress from Iris van Herpen first came out during their 2019 fashion show. Looking like an optical illusion, the outfit has a distinct curvy shape and has symmetrical prints all over. The model wore it with nude shoes that were not so high and a tied back hairstyle to give more highlight to the dress. Joey King wore this dress as well and wore slightly higher white pointed heels with it.
She also used minimal accessories because the dress was already very loud. Her hair was tied back as well to keep it off her pretty face. The whole look made Joey look like a living sculpture on the red carpet and created a mesmerizing optical illusion from all angles. The dress was challenging to look good in, but she surely got credit for rocking it during the Golden Globes.
33. Selma Blair | Ralph and Russo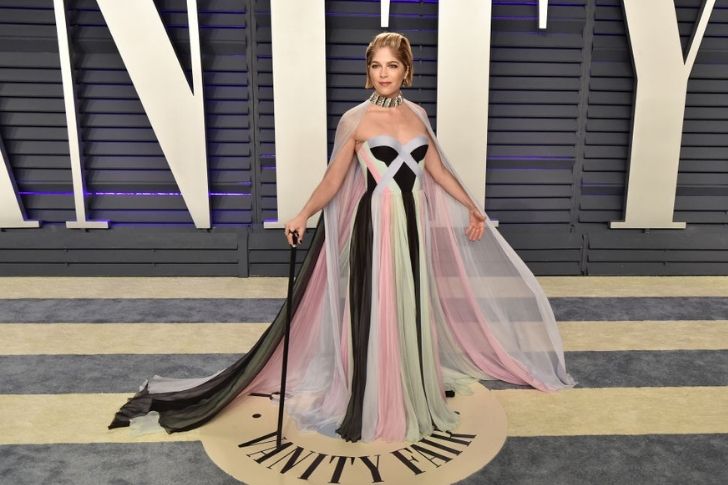 One beautiful gown by Ralph and Russo features a sweetheart tube top and a flowy skirt. It also had a cape that attached to a sparkly choker, and a train that fell to the flooring, giving the wearer a slight train. The colors used – black and different pastels – were stark against each other. Selma Blair wore the gown to the 2019 Vanity Fair Oscar Party and brought a cane with the ensemble.
She looked regal with the dress on, and she clearly made a statement. The dress hugged her figure and made her complexion glow. The actress wore her short hair brushed back, adding a fiercer feature to her photo. Not everyone can look as good as that, especially after recovering from health issues. But she did so proudly with a cane which was decked out with a monogram and pink diamond, by nail artist Tom Bachik.
34. Billie Eilish | Prada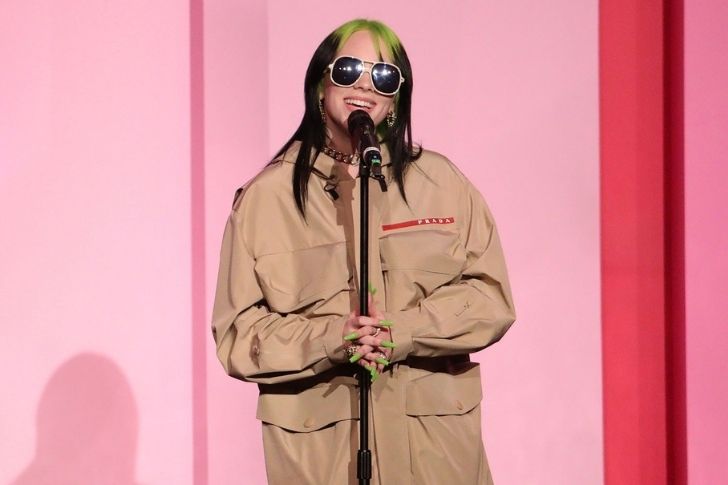 Prada showed off this khaki jacket and shorts ensemble during a men's fashion show, where the model had a backpack with him and a pair of tennis shoes. The look was very outdoorsy and casual. Given credit for being able to pull off practically anything, singer Billie Eilish took on the outfit and made it entirely her own! She wore the jacket, which featured four very large pockets on the front and had an oversized fit on her with the hood up.
The Bad Guy singer also put on the shorts with khaki socks and a pair of tennis shoes of the same hue. Of course, Billie also wore her signature shades with the outfit along with her neon green hair poking out.  No one even dreamed of wearing something from the men's collection, but Eilish is obviously a unique soul.
35. Beyoncé | Balmain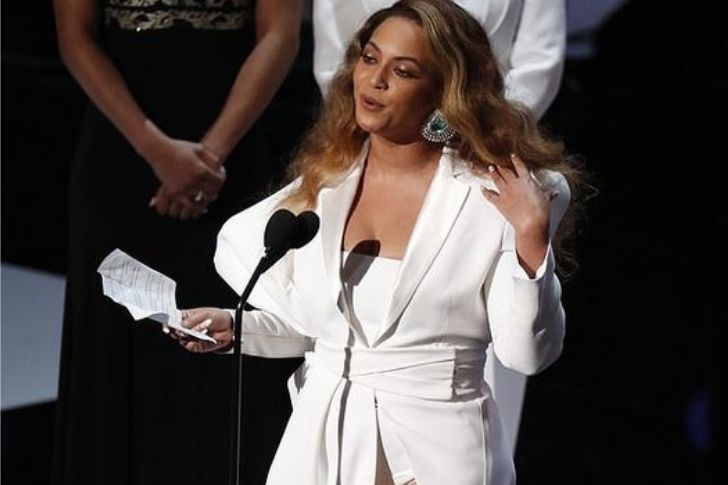 A sophisticated and elegant piece was created by Balmain for its fashion show. On the runway, the model had on a white suit dress that featured structured shoulders, a white bodysuit, and a blazer-like outer layer that extended to a fabulous train. The dress left the legs exposed, and the footwear was clearly seen. The outfit also included a huge hat that completed the classy and chic vibe.
The model wore shades and a big bead bracelet with the "B" emblem of the designer brand. Of course, Beyoncé did not shy away from this outfit! Beyoncé and Balmain are a winning combination. At the 2019 NAACP Image Awards, she wore big shiny earrings, silver strappy heels, and her hair down with the piece. She looked exactly like the female version of a hustler that she is!
36.  Margot Robbie | Chanel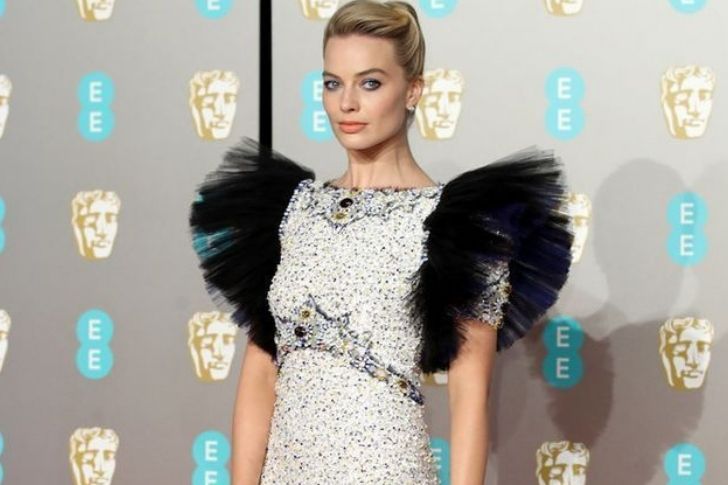 Sometimes Margot Robbie goes for more classy and elegant outfits, but on rare occasions, she chooses louder and more audacious pieces to wear to her big events. This piece from Chanel had a silver bodice that had a sparkly fabric that went down, hugging the thighs. And the paillette effect on the dress was all handmade and took 690 hours to create. The sleeves and the rest of the skirt were made of navy blue ruffles and pleats.
The waist was highlighted through a design that resembled a tiara. The same design was also adorning the neckline. The model wore her hair standing up and put on dark makeup. Robbie, however, pulled her hair into a tight bun and wore fresh-looking natural makeup as always. She still looked elegant even though her gown was a degree bolder than her usual looks.
37.  Lucy Liu | Alexandre Vauthier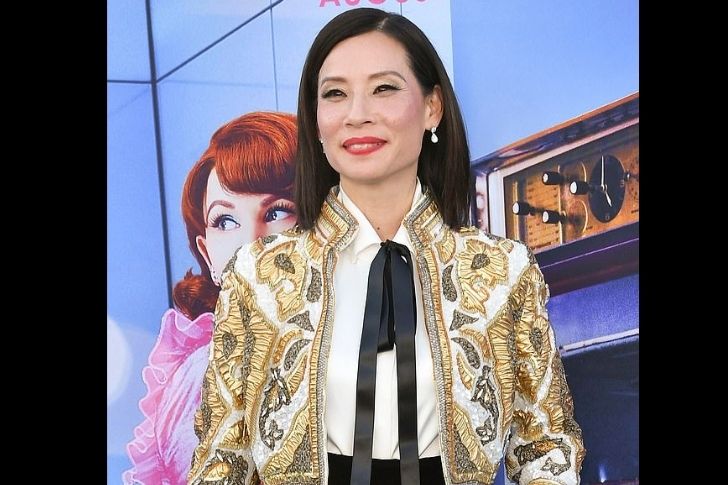 A schoolgirl look inspired this next piece from Alexandre Vauthier. The outfit had a white button-down shirt and a barrel-shaped black mini skirt. The model had on a ribbon tied around her neck, a gold jacket over the white shirt, and black boots. Actress Lucy Liu might have wanted to feel that teenage vibe when she used her credit card to purchase this look.
At the LA premiere Of 'Why Women Kill' in Beverly Hills, she wore the shirt, jacket, and skirt with platform heels instead of boots and added silver earrings and red lipstick to add a little more maturity to the look. She looked gorgeous, especially as the skirt was a little lengthier on her than on the model. It would be a dream to be a movie star and have the means to buy any outfit you want!
38. Charlize Theron | Dior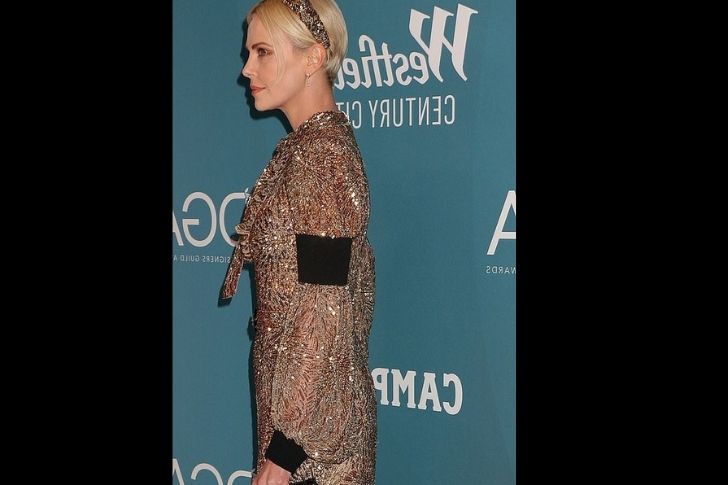 Once, a gold feathered and layered dress walked the runway in a Dior fashion show. The stunning model had on her head a thin gold headband and a tiara of braids. For her footwear, she put on flat sandals that matched the golden gown. It was such an ethereal piece that it even caught the eye of renowned actress Charlize Theron. She ended up buying the outfit but changed the look to a certain degree.
Because she wanted a more polished, classy, and sophisticated get-up, she wore the dress with strappy gold high heels instead of flat sandals.  She also rocked the look with a small gold clutch and simple stud earrings. Without a doubt, Theron ended up looking very regal! Someone like her surely knows how to dress up and how to make an entire look her own.
39. Gal Gadot | Givenchy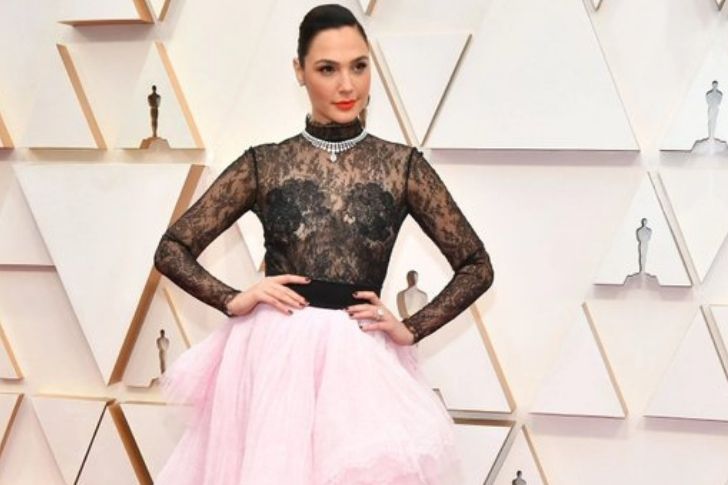 Givenchy came up with this beautiful black and pink dress that exuded sophistication and femininity. On the catwalk, it featured a tight sheer lace bodice with sleeves just a little after the elbow. A full pink skirt made of tulle and lace fabrics went down to the flooring.  The model had a huge black belt to highlight her waist, all the while sporting a simple hair and makeup look.
Wonder Woman star Gal Gadot wore the same dress to the Oscars, but she tied her hair back into a sleek bun and put on a black choker and a silver necklace. She also pulled the sleeves down all the way to the wrists and finished off the look with a classic red lip. If being able to pull off couture and runway outfits is a superpower, then Gal must be a real-life Wonder Woman.
40. Heidi Montag | Gucci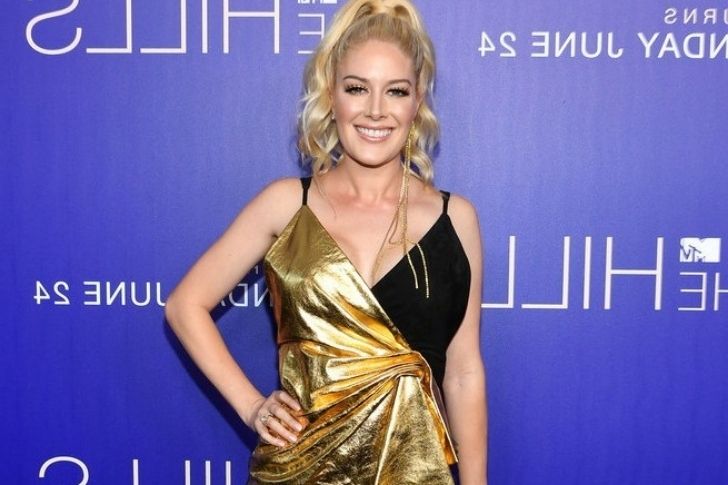 An asymmetrical metallic leather gold and black mini dress was one of the highlights of a Gucci fashion show. It had thin straps, a low neckline, and a wrap-around style that met at the waist. The model wore lace leggings and huge shades with the outfit. Heidi Montag, on the other hand, gave the dress a new spin as her curves made it fall on her body differently than on the model. She wore her hair in a high ponytail and let go of the eyewear and the lace.
The celebrity head-turner then wore gold strappy heels and long gold earrings that were also from Gucci and matched the dress perfectly. It's a successful choice for the Premiere of Mtv's the Hills: New Beginnings. Surely, she didn't have any problems with her credit card, even with this designer piece. Heidi can look good without breaking the bank!
41. Kylie Jenner | Balmain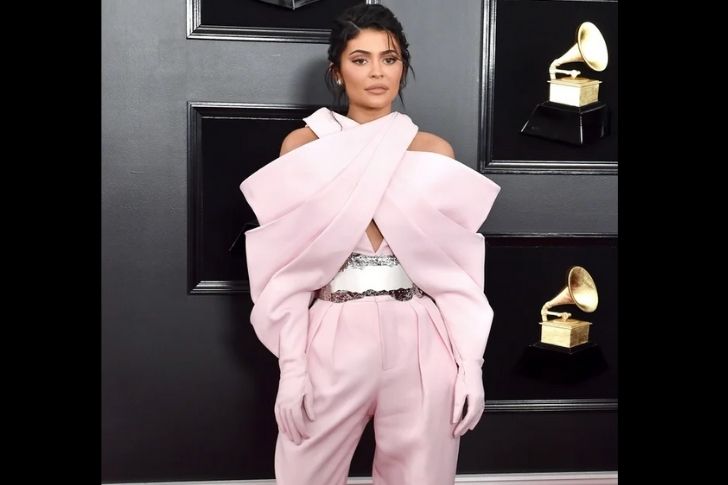 Balmain created this pastel pink jumpsuit for its 2019 Spring fashion show. The suit had a wide white belt that had silver embellishments, whereas the sleeves were wide off-shoulder layers that crossed on the chest. Of course, the big "B" emblem was on the pink gloved hand of the model. One of their regulars, Kylie Jenner, made an investment in the outfit and wore it to the Grammy's that same year. However, she didn't wear the specs that the model had on.
Not to mention, her curvier figure filled up the jumpsuit. Jimmy Choo 'Romy' white pumps and Lorraine Schwartz jewels completed her look. It actually looked good on her even though she has a different appearance from the model. The Kardashian-Jenner family have always been fashion icons, and though most of us think that they have everything custom-made just for them, they also have some runway favorites.
42. Hailee Steinfeld | Elie Saab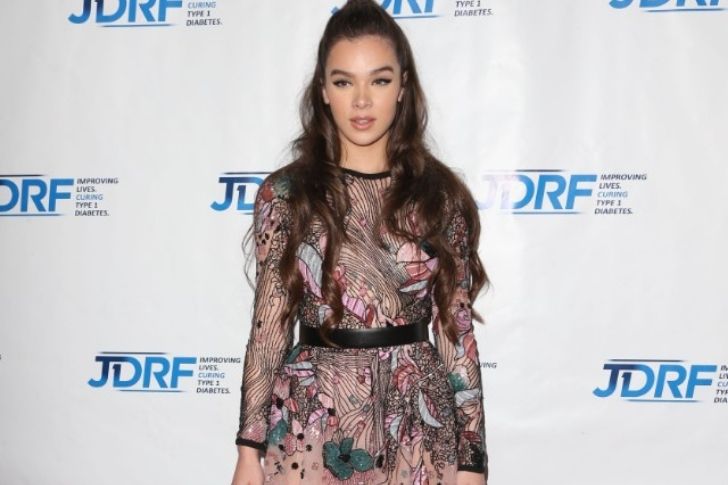 Some celebrities don't always buy the clothes off the runway in a spur of the moment decision. There are occasions when they want to tweak it a bit or jazz it up according to their personalities. This dress from Elie Saab hit the runway with frills that reached the flooring. The high-neck sheer graphic dress was adorned with butterflies, flowers, and black stones. For accent, the waist was wrapped with a thin black belt, and the model wore almost nude heels.
Hailee Steinfeld fell in love with the dress but decided to put a little touch of herself in it. When she chopped off the length and got rid of the frills, a figure-hugging long-sleeved top with a flowy short bottom was the result. She wore it with black pumps and a cute hairdo. Fashion is supposed to be personal, and the singer definitely let her individuality shine in this 'fit!
43. Selena Gomez | Oscar de la Renta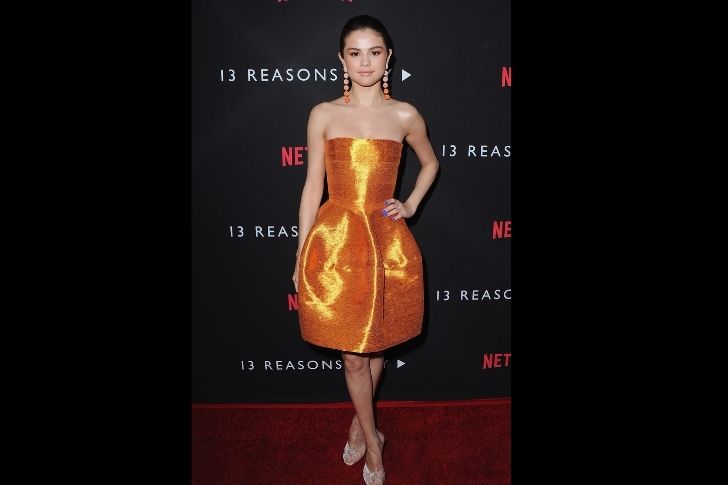 A bright orange cocktail dress from Oscar de la Renta first debuted on the runway in 2017. The model wore the dress with her hair tied back and a simple pair of dangling orange earrings. She also wore a classic pair of pointed pumps with the same tangerine shade. Singer Selena Gomez certainly likes bright-colored mini dresses because she made the investment to get this one as well.
She wore it to '13 Reasons Why' Premiere in Los Angeles. She also tied her hair back, but her round drop-down earrings were a cute accent. The Rebecca de Ravenel earrings and Giuseppe Zanotti light pink velvet peep-toe pumps completed her look. She painted her nails electric blue, and it popped against her outfit. Her eye makeup had a nice peach hue, so it made her face glow. She made the look her own to a great degree.
44. Kristen Stewart | Chanel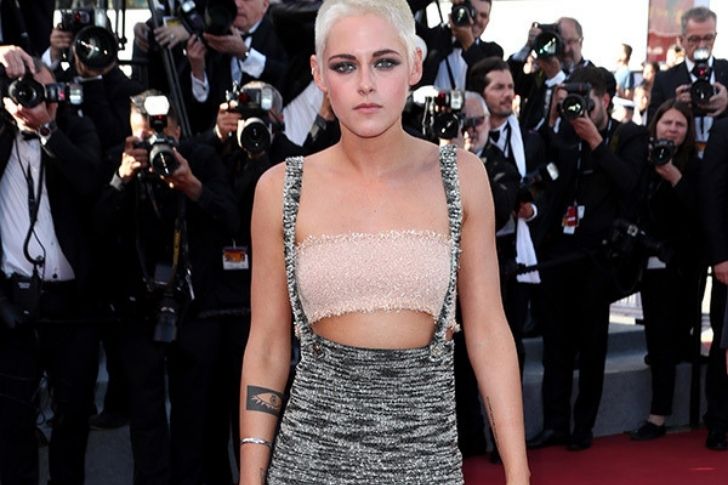 Chanel came up with a graphic jumper dress that was featured in their fashion show. With it, the model donned a lot of accessories, including a headband, a lot of beaded earth-toned necklaces and bracelets, as well as a pair of sunny yellow gladiator heels. She kept her hair down and overall projected a modern bohemian-inspired look.
Actress Kristen Stewart fancied the dress and got credit for rocking it to the Cannes Film Festival with her short hairdo. She kept her look simple and classy as she got rid of all the accessories and only wore strappy black heels with the dress. The former Twilight actress had dark eye makeup on and a neatly combed backlight blonde hairstyle. Instead of heaps of beads, she had a single silver bangle. We don't know about you, but we're really digging this new KStew persona!
45. Sandra Oh | Elie Saab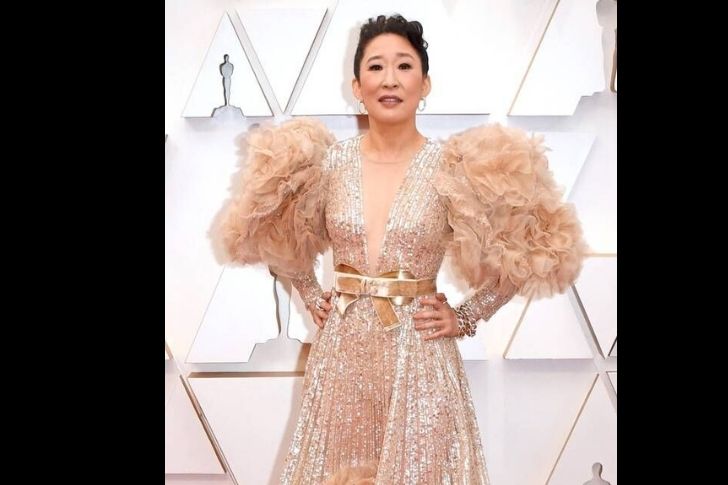 This sparkly nude gown from Elie Saab is filled with ruffles, different textures, and lots of shimmer. The dress features a neckline that goes down to the waist, huge poufy sleeves, a pretty bow for a belt, and a full A-line skirt that has more ruffles in the bottom. The model wore it with big dangling earrings and a nice updo.
On the other hand, Grey's Anatomy's Sandra Oh wore the gorgeous piece to the Academy Awards this year and looked effortlessly stunning. A TV star like her surely didn't have to think twice about purchasing this dress off the runway as her credit score is surely nice and secure. A brush-up was nicely done with her black hair, and her choice of hoop earrings instead of the big chandelier ones made her look more sophisticated during the event.
46. Margaret Qualley | Chanel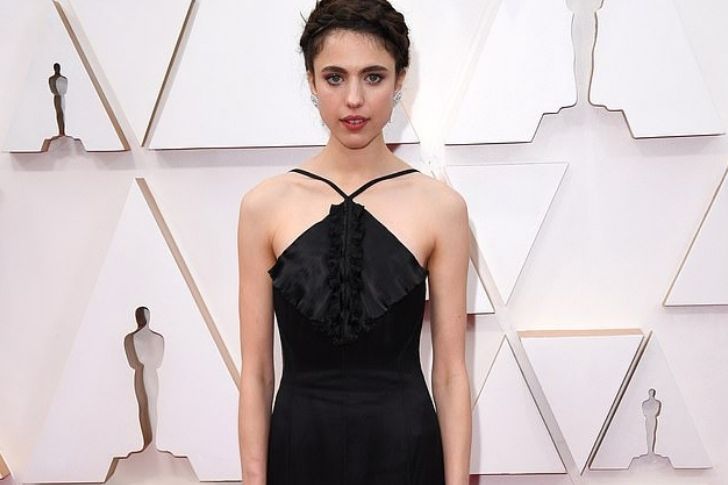 Simplicity is beauty, but this notion is not always applicable to Hollywood. A few exceptions pop up from time to time, though, like this sleek Chanel gown that starred on the runway. The dress had a fitted cut that draped down to a feathery bottom. Simple yet elegant, the model wore no additional accessories, and even her hair was cropped short for the look. Once Upon a Time in Hollywood actress Margaret Qualley made an investment in getting the same outfit for her look at the Oscars.
Having a model's body, Margaret carried the fit in almost the same way as on the ramp model. However, she chose to wear diamond earrings with the ensemble. She also decided to put her dark brown hair away in a neat ponytail behind her neck. With heavy eye cosmetics and deep nude lipstick, Her makeup accentuated the look.
47. Katy Perry | Moschino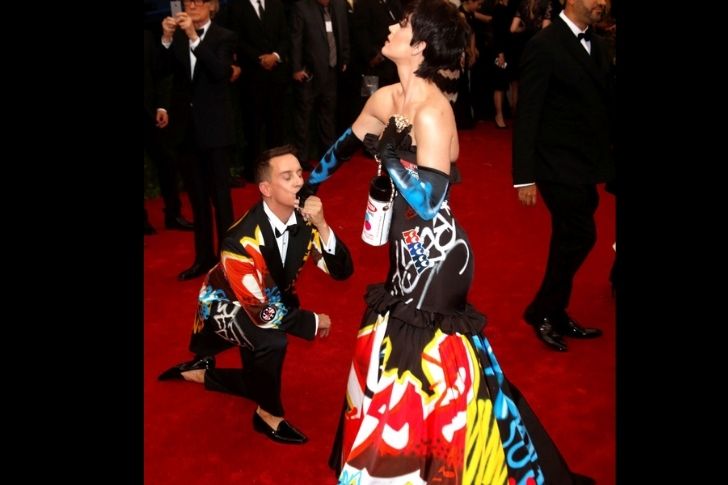 Moschino created this fun and cool statement graphic dress that resembled graffiti designs. The mostly black dress had a sweetheart tube top that ruffled and a mermaid skirt. Not to mention, it also came with full-length gloves made of the same material that went up above the elbow. All over the ensemble, different colors and designs were splattered.
On the runway, Gigi Hadid was known to have modeled it. Never failing to impress with her looks and unique outfits, Katy Perry wore the same dress to the Met Gala in 2015. Unlike Hadid's long flowing hair with the look, Perry wore it with a black pixie cut and a cute spray paint handbag. Other than the additions, they looked the same to some degree. What all could not imagine was, there is a graffiti artist filed suit against the designer for using his street art on several key pieces from Moschino's Fall 2015 collection included this piece.
48. Kendall Jenner | Alexandre Vauthier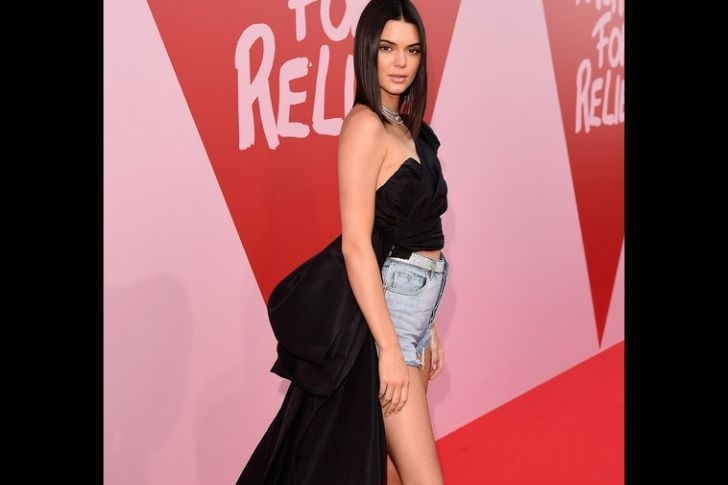 When you're in the fashion world, you can turn even daisy dukes into a high fashion piece. Alexandre Vauthier designed an outfit that featured a beautiful black top that had a big asymmetrical puff sleeve. Matching the top was a pair of jean shorts with tattered hems and a silver belt around the waist. The model wore the outfit with strappy and sparkly high heels.
When Kendall Jenner wore the same ensemble to Cannes Film Festival Charity Event, she wore it with silver necklaces and a classic pair of pointed stiletto pumps. Jenner can flaunt her long legs donning a pair of jean shorts. Not everyone can pull this look off, but both supermodels certainly take credit for making it look good. Showing off your fashion sense from day to day surely pays off when you have to dress up!
49. Gigi Hadid | Julien Macdonald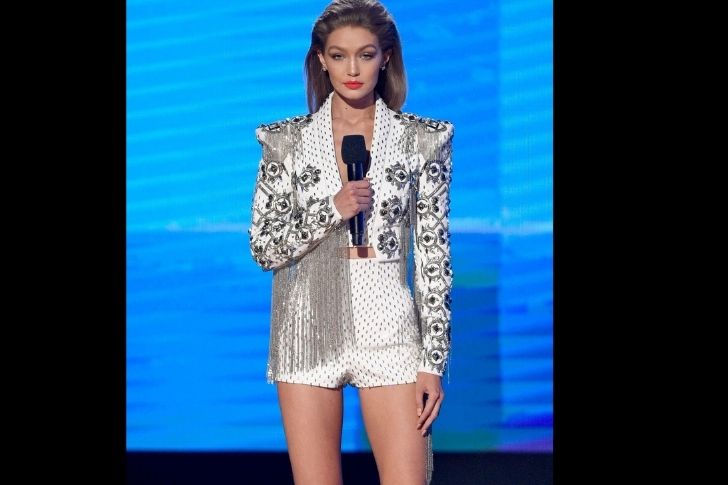 Sometimes, even models tend to repeat outfits. They can even borrow clothes from each other. This seemed to be the case when Gigi Hadid wore this ensemble at the stage of American Music Awards that was modeled by Hailey Baldwin in the Julien Macdonald fashion show. Of course, Hadid actually made an investment in the outfit, but we cannot avoid comparing her to her friend on the runway.
The ensemble included a printed black and white suit and shorts pair. While Baldwin wore the suit wide open, exposing her chest, Hadid closed the suit at the bottom, which created a deep v-neck. Baldwin wore nude gladiator heels while Hadid donned a pair of strappy black heels. It looks like they both added on their own styles to some degree and pulled off the outfit on both events. Which of them do you think looks better?
50. Alessandra Ambrosio | Ralph and Russo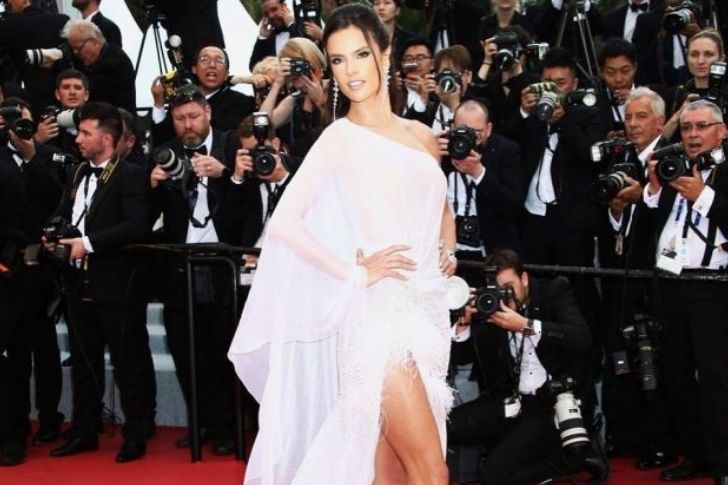 Ralph and Russo charmed the world with this white one-shoulder gown. Walking on the ramp, the model wore the sheer and flowy fabric with silver pointed heels and a sleek, tight bun parted in the middle. The dress had a high slit, a feathered accent, and a train along the flooring. Supermodel Alessandra Ambrosio decided to get the gown and wear it to the 'The Dead Don't Die' Premiere And Opening Ceremony At 2019 Cannes Film Festival.
Posing on the red carpet, she got credit for being best dressed during the event, and her stylish personality shone through. She wore silver gladiator stiletto shoes with the dress and silver dangling earrings. Having the body of a Victoria's Secret Angel, Alessandra and her beautiful figure was highlighted but was not too overwhelmed by the soft-looking gown.
51. Bella Hadid | Dior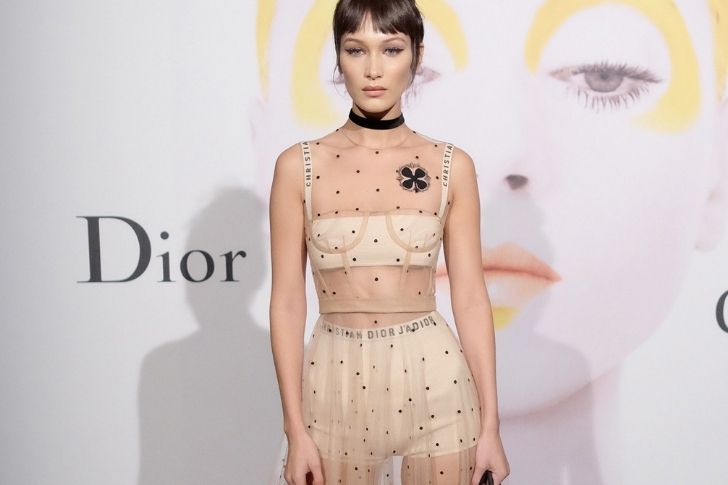 Dior made it again to the list of a celebrity favorite. In one of their fashion shows, this sheer polka dot two-piece dress was featured. The top had a high neck that ended with a black choker and a corset-like design around the torso. The bottom had fitted nude shorts with a band that had the name of the brand and a long see-through polka-dotted skirt that showed the legs of the model.
She wore the ensemble with minimal accessories, a bun, and full bangs. Another supermodel Bella Hadid took the piece a degree further by wearing the whole thing to the "Dior: The Art of Color" party. The sheer number was a perfect way to display her nude knit bralette and high-waisted briefs. She copied the model's choker and hairstyle and brought a matching handbag, but her fierce attitude made her the better wearer.
52. Kylie Jenner | Balmain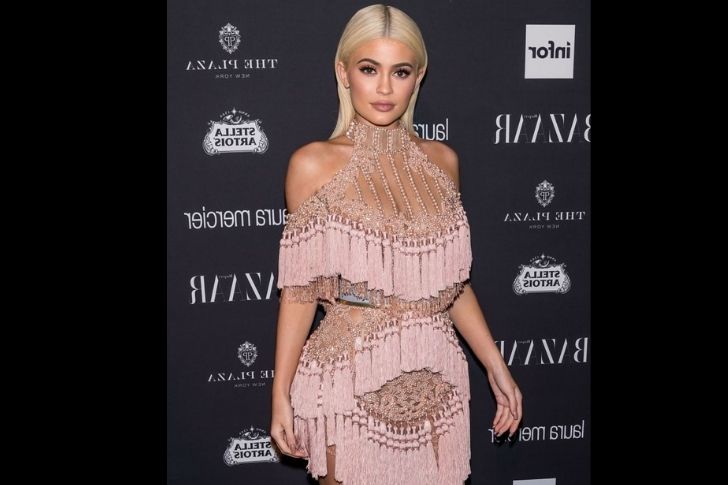 This intricate tasseled and beaded off-shoulder dress was created by Balmain, one of the favorite designers of the Jenners and the Kardashians. Originally on the runway, the model wore her hair loosely flowing with the outfit. She also had on a pair of jeans that went all the way to her shoes. Kylie Jenner placed investment money on the clothing and wore it to a Harper's Bazaar party with Tyga.
She had her blonde hair sleekly pulled back and her legs exposed by ditching the jeans and wearing the Yeezy 2 "Lucite" high heels with thin and almost invisible straps. Her nude makeup was a great addition to the look. Being a fashion icon, she sure knows how to play dress up and choose the styles that really fit her. She even stole the fashion thunder from her older sister Kim at the same event.
53. Lucy Boynton | Chanel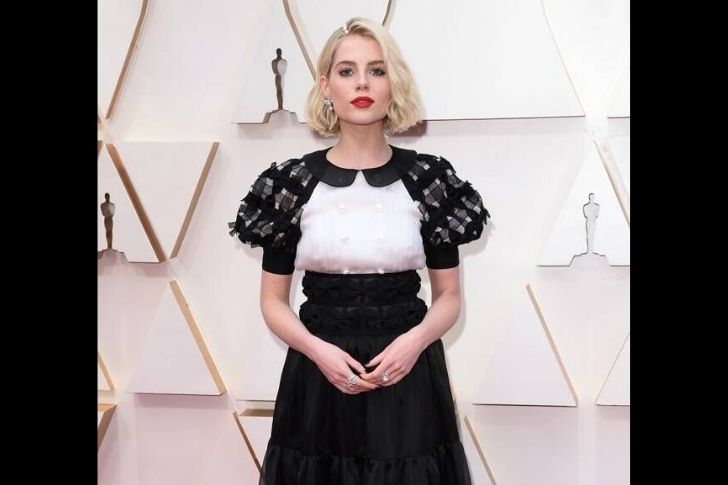 This dainty black and white Chanel gown was featured in their 2020 fashion show. The dress had big black puffed sleeves, a black Peter Pan collar, a white bodice, and a waist adorned with a black belt of bows. For the skirt, it had an A-line layered cut that was made out of sheer fabric. The very feminine dress was worn by a redhead model who wore her long straight hair down.
Just like the rest of us, Lucy Boynton fell in love with the dress and matched it with a red lip and a few rings when she wore it to the 2020 Oscars red carpet event. The fine jewelry of her are all from the label, including the Voie Lactée and Ruban rings, and the Mini Gabrielle earrings and cultured pearls. Her money management must have been great all these years as she continues to impress everyone with all her designer wears.
54. Kate Hudson | Michael Kors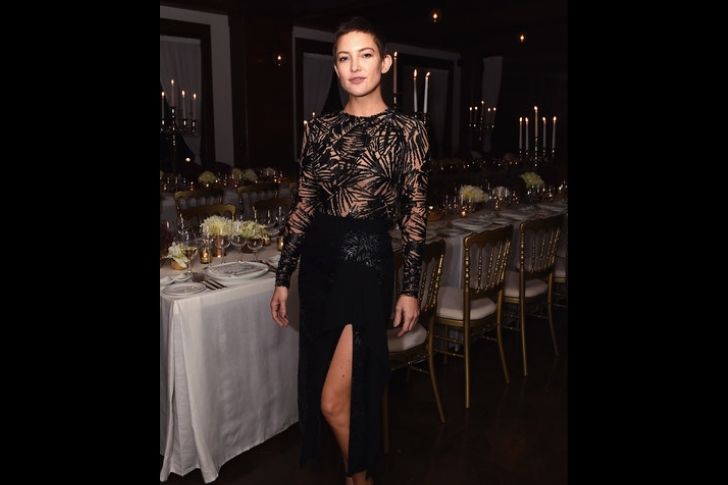 Bella Hadid stole the show when she wore this beautiful black piece by Michael Kors in their 2018 fashion show. The dress had a fitted nude and black printed top and a black pencil skirt with a high slit and different textures. She wore it with black sandals and a clean, fresh makeup look.
Kate Hudson took a fancy on the dress and wore it with her own style in mind. Her cropped hair and high platform heels gave the dress a degree of variation and a high fashion look that was entirely hers. She finished up the look with minimal make-up and GIANVITO ROSSI ankle strap pumps. This look on Kate is simple but still sexy and worked for the occasion. The actress was always known for having a great fashion sense. To add to her rep, Kate's flaunting of her designer pieces at different events has always been something many people look forward to.
55. Katy Perry | Valentino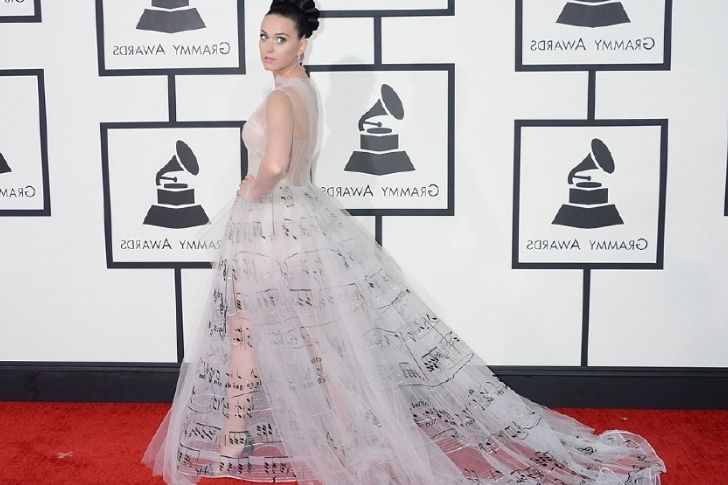 This designer piece from Valentino looks like it was made specifically for singer Katy Perry. Not only does it fit her perfectly, but it also looked exactly like her style. Perry found this piece in one of the fashion shows of the brand. The tulle white dress had a sheer top and a full skirt all the way to the flooring printed with musical pieces.
On the runway, the dress was worn alone and even the model's hair and makeup were kept quiet. Perry, however, seemed head over heels in love with the dress, and she looked like a princess in it. Her hair was in an intricate dark updo, and her fresh face and simple dangling earrings gave her a more feminine vibe. In the beauty department, the singer kept her makeup luminous in nude shades to match the whole look.
56. Jennifer Lawrence | Dior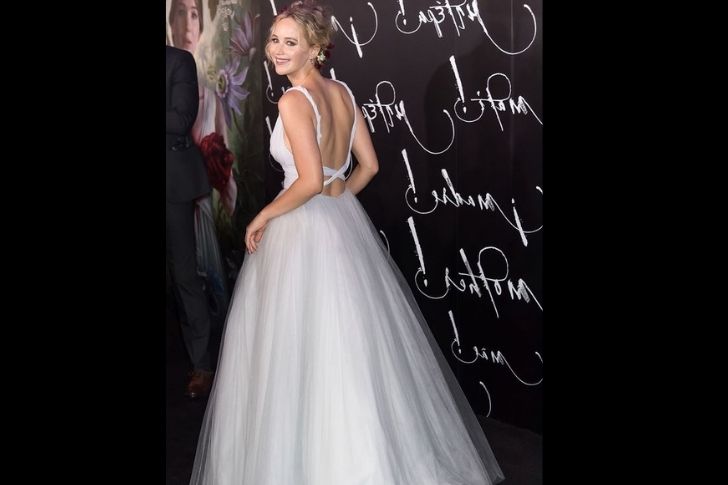 Another Dior dress was snatched up by The Hunger Games star Jennifer Lawrence. This time, a white fun gown caught her attention. It had a tube top that looked like a corset with a red heart over one side. The tulle skirt was full, and its length reached the flooring. During the fashion show, the model wore the dress with a high bun, a black choker, and simple makeup and earrings.
Lawrence, however, wore it with a messy bun, dark makeup, and a silver necklace. Even these few changes changed the look to a certain degree. She managed to look fiercer and more mature than the dainty model. Surely, this celebrity sweetheart knows her way around all the Dior pieces within her reach!
57. Tracee Ellis Ross | Chanel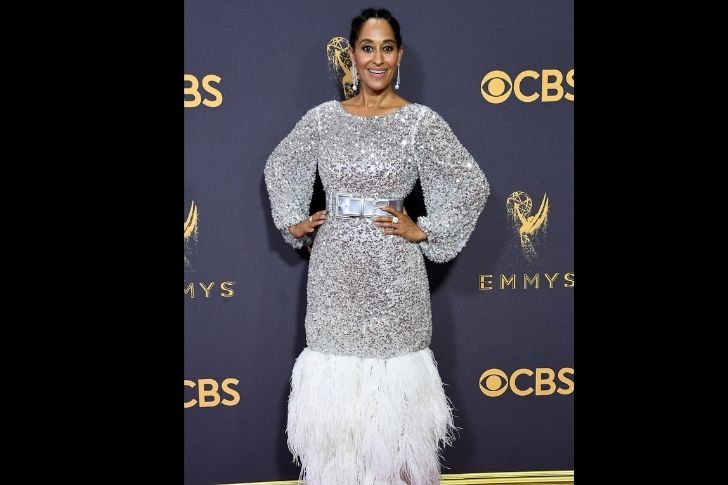 A shimmery silver gown was featured in one of the many Chanel fashion shows. The dress had a conservative cut – a round neck and billowing long sleeves – and a huge silver belt around the waist. The organza-lined number featured small crystal-beaded flowers and cascading feathers, which were hand-painted white. As a bonus treat, the bottom of the outfit was adorned with a lot of white feathers. During the show, the model wore pointed silver pumps with the ensemble and kept her hair and makeup to a minimum.
Tracee Ellis Ross made an investment in getting this dress to wear to the 2017 Primetime Emmy Awards show. She almost precisely copied the model's take on the outfit but added on sparkly dangling earrings, some rings, and dark eye makeup to the look. Overall, the TV star looked perfectly stunning during the event.
58. Lily Collins | Chanel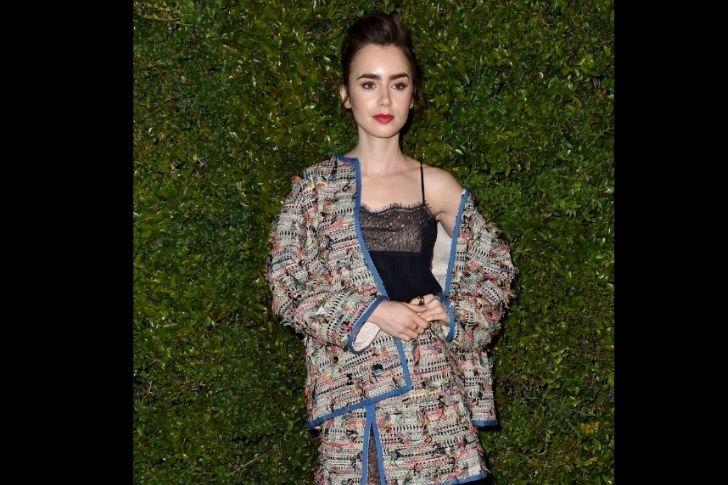 This Chanel outfit was presented to the world when it came out on the ramp stage in the brand's 2017 Spring fashion show. The printed pieces were all made of the same tweed fabric. The top was a jacket that the model placed over her shoulders. The bottom was a miniskirt that she wore on top of some pink lace. She had a silver necklace around her neck and a pair of white shoes.
Lily Collins loved the ensemble so much that she decided to purchase it. She wore this outfit at the Chanel Gabrielle Bag Celebration red carpet. The Love, Rosie actress wore a black lace camisole inside the jacket to get rid of the overall tweed look, which to her credit, looks amazing. To finish off the personalization, she also wore black shoes and a red lip with it.
59. Jennifer Garner | Michael Kors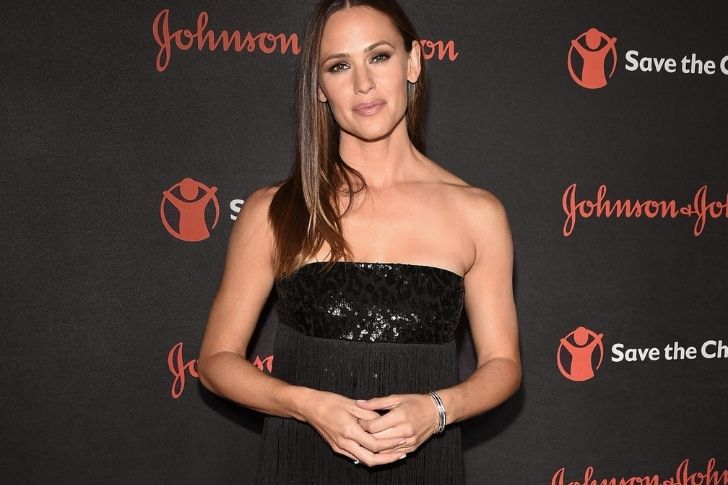 In 2017, Kendall Jenner wore this fringe black dress by Michael Kors in the designer brand's fashion show. The dress had a tube top and a sparkly black bandeau. Below the bust, fringes adorned the body until the flooring. She wore it with simple black heels and a natural hair and makeup look. 13 Going on 30 actress Jennifer Garner wore the same dress to a gala that same year.
Her hair was parted in the middle like Jenner's and was kept straight as well. She wore a silver bangle with the dress and higher peep-toe heels. If you ask us, the reality TV star looked like she just came off a red carpet premiere. Great management skills are definitely helpful with her fashion purchases, but with a net worth like hers, it shouldn't be much of a problem.
60. Janelle Monae | Elie Saab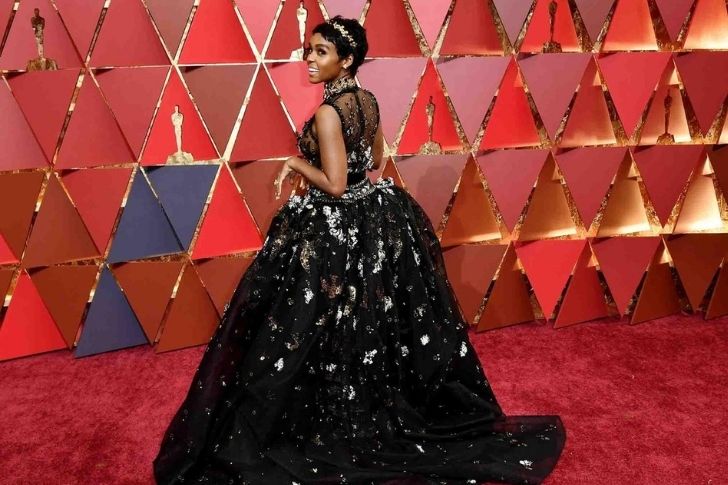 This intricate black gown first paraded down the runway of Elie Saab's fashion show. The top of the dress had a high neckline but a sheer fabric that was adorned with beads and different geometrical designs. The waist was clinched by a black belt, which separated the top from the bottom half. The full skirt had tassels and beads down the middle from waist to flooring, and tulle wrapped the rest of the way with the same fabric as the top.
Janelle Monae wore the same gown to the Academy Awards in 2017 where she made a grand entrance. She added a headband that matched the choker of the dress. She skipped her signature red lip and styled her hair into a precious, Jennifer Behr headband-topped pixie. The skirt looked bigger and fuller on her body, but she still looked fabulous, like always.
61. Rihanna |  Giambattista Valli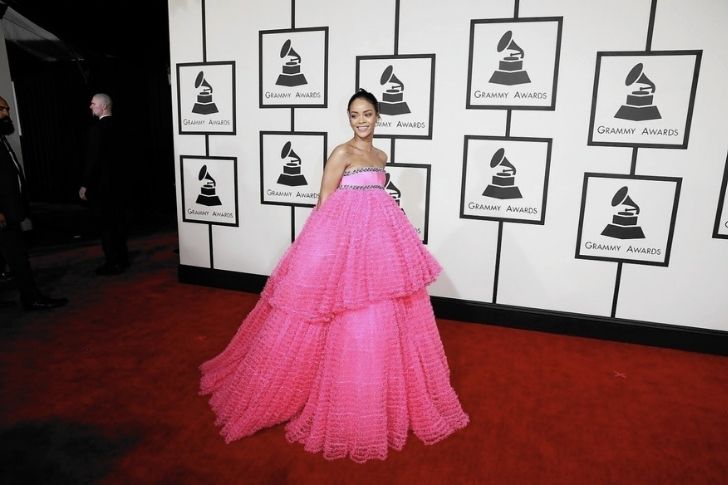 A standout big pink pouf of a dress was created by designer brand Giambattista Valli. The mesmerizing design was a delicious, cotton-candy confection with a fantasy of voluminously spun pink tulle. On the runway, the model wore the gown with a headdress that covered part of her face. Her hair was tied back, away from view. Our favorite singer Rihanna has always had a knack for unconventional outfits, and while not a lot of people would look good in this unique piece and cut, she still gave it a go.
This is not the first time she wore a dress like this, but she probably loves the feminine vibe it gives her. During the 2015 Grammy's, she wore the gown without the model's headdress. She got varied feedback about the look, but she sure did get credit for being an audacious dresser.
62. Lorde | Valentino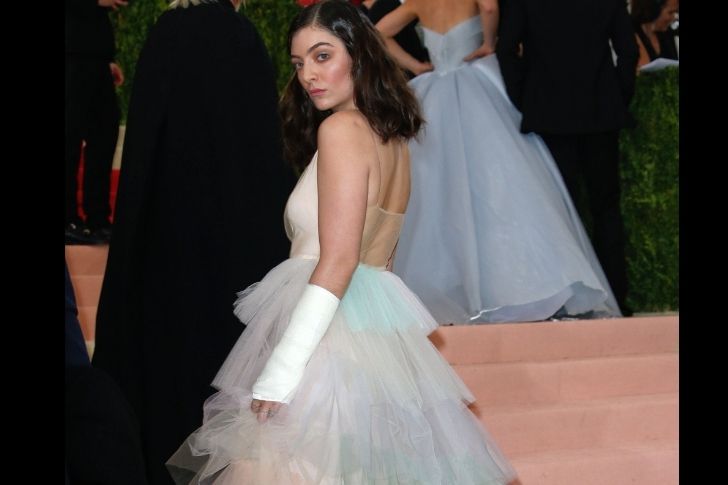 This pretty pastel Valentino dress featured a simple nude fitted top and a skirt full of layers, pastel colors, and tulle. What's interesting is that it looks a lot like those fibre-optic Christmas trees. The model simply brushed her hair up and put on a pair of simple dangling earrings.
The world was shocked when singer Lorde went to the 2016 Met Gala in this simple and feminine number. Because of her usually eccentric style, people expected her to come in one of her crazier outfits. She wore this instead and got credit for looking pretty and classy that evening despite the cast on her arm because of a fracture. She kept her hair down and put on some silver jewelry to accessorize. The customization doesn't stop there, though, as she also altered the top and went with a lower V-shaped neckline.
You've Reached The End