Top 6 Dishes You Need To Try In Greece.
Santorini, Mykonos, Corfu, and Acropolis are some of the destinations many travelers dream about. But what do these tourist attractions have in common? They're all found in the picturesque country of Greece.
Greece has long been a holiday favorite with its abundance of blue waters and historical sites. But once you arrive in this country, you'll discover that it has more to offer than just sightseeing. For foodies out there, rejoice! This article is all about Greece's best dishes. So if you're planning on a trip, or maybe you're hiring a moving company to migrate to this country, be sure to take a bite of these must-try Greek dishes.
1.Feta & cheeses
Here's something for the cheese lovers. One Greek specialty is feta cheese. Feta is produced using sheep's and goat's milk and is pasteurized to a certain degree of temperature. After several hours, the salted curds are then stored in wooden barrels or metal vessels for days. Once they're ready, they're shipped to supermarkets and sold directly from the containers.
If you've tried the Greeks' popular spanakopita (spinach pie), you can attest that the white curd cheese is to die for! So here's a piece of advice from us, don't ever leave Greece without trying feta and other varieties of cheeses.
2.Souvlaki
If you're a fan of anything grilled, then give credit to the Greeks for creating this specialty—souvlaki. Souvlaki, or grilled meat on a skewer, is an all-time favorite Greek fast food. It is usually eaten in the skewer while hot and served with fried potatoes, pita bread, chopped tomatoes, lemon, and tzatziki lashings. Souvlaki may be made with meats of either beef, lamb, pork, or chicken. But among these meats, the grilled lamb and pork dominate in the streets.
3.Honey & baklava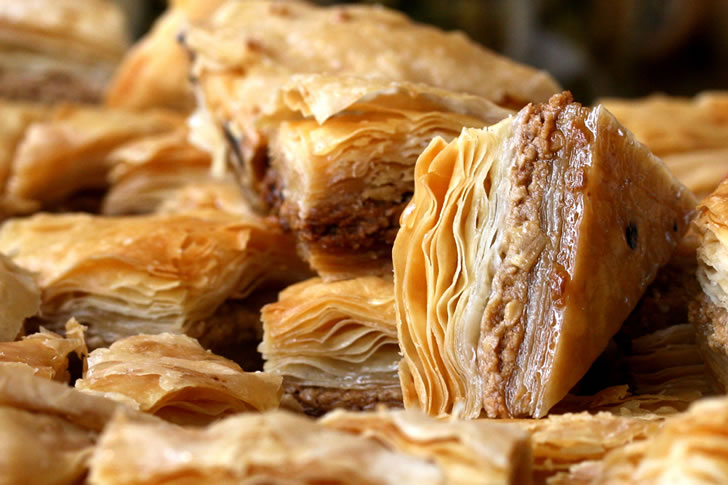 One does not easily leave Greece without ever trying this sweet treat! The classic baklava is made of layers of filo (unleavened dough) and is filled with chopped nuts (pistachio or walnuts) and honey. Once you taste this rich, sweet pastry, you'll definitely be wanting more.
So, you better get your cash or credit cards ready as this irresistible syrupy sweet confection will make your foodie experience enjoyable!
4.Moussaka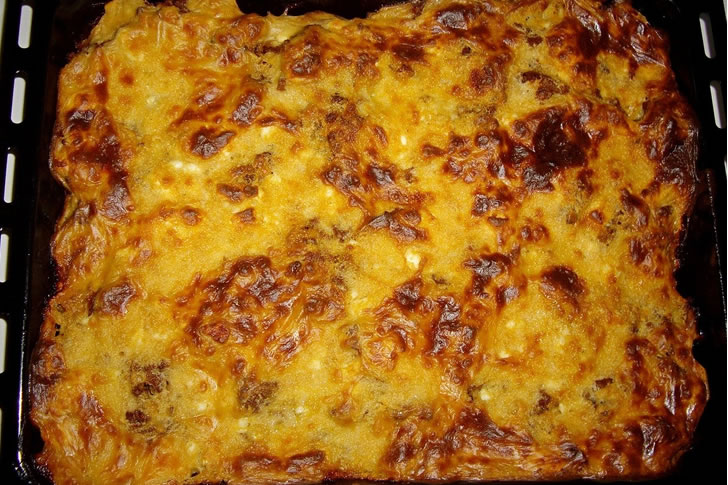 Of course, we included a dish for vegans. Moussaka is an eggplant-based dish that has been making headlines in Mediterranean cuisine. The iconic Greek oven-bake is layered with sautéed aubergine, fried puréed tomato, potato, garlic, onion, cinnamon, allspice, béchamel sauce, and cheese. It is usually filled with minced lamb, but you can request not to have it mixed on the dish if you're more on the vegan side. Gas up your appetite as you munch on this cheesy and comforting dish.
5.Taramasalata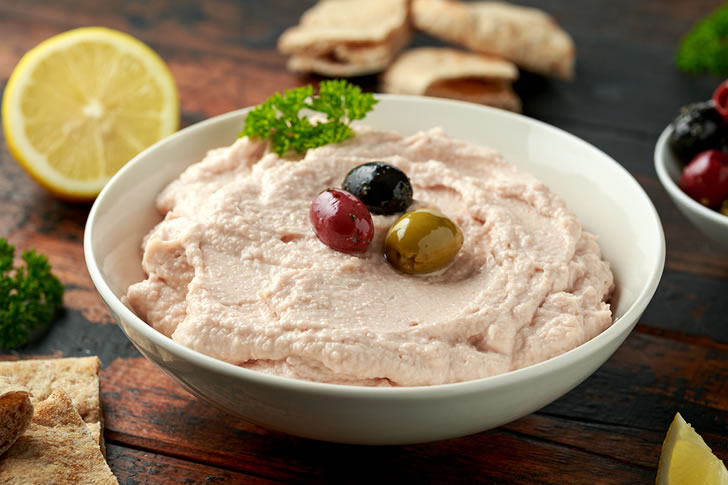 Any Greek meal has classic dips including fava (split pea purée) and tzatziki (yogurt, cucumber, and garlic). But the highly-suggested dip is taramasalata (fish roe dip). A traditional taramasalata dip is made from olive oil, fish roe, grated onions, lemon juice, and a starchy base of bread or potatoes. Aside from being a dip, taramasalata can also be served as part of a mezze platter with bread or pita bread. You can also create your own mezze platter by checking out some recipes from online classes.
6.Olives and Olive Oil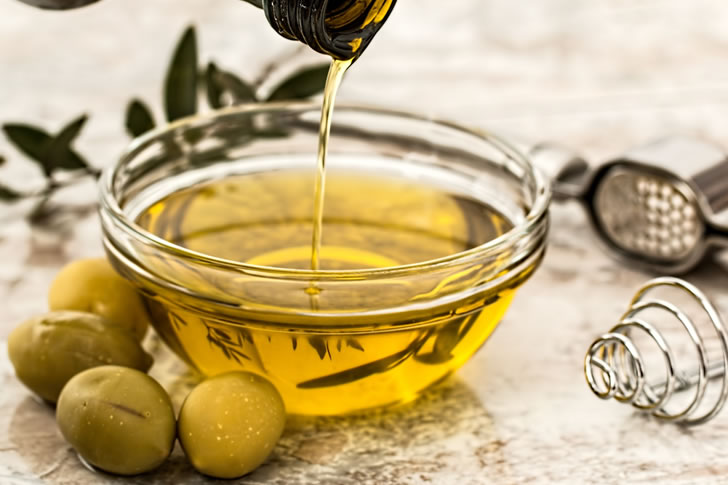 Last but not least, olives. Greeks have been producing olives since time immemorial. Almost all the dishes in Greek cuisine are accompanied by local olives or olive oil. Did you know the Greeks consume more olive oil than any other country in the world? If you're ever in Greece, it's best to try the authentic and quality produce. You'll learn more about the different types of olives, too, such as cretan green olives, kalamata black olives, and more.