Everything You Need To Know About The Best Foodie Experience in Asia.
If you've always dreamed of traveling around Asia, we suggest you go on an ultimate foodie adventure. Asia is credited for being one of the best food experiences around the globe. The continent's quality and variety of cuisines are top-notch yet affordable and accessible.
No matter which Asian country you head to, you'll find a diversity of flavors out on the streets, inside the pub, or even in local restaurants. Asian food is distinct for its mixes of spices, sweet and sour flavors, and various textures.
So, if you're a lover of good food, read our list of the best Asian foods and where to find them:
Pork Belly Korean BBQ | Itaewon, Seoul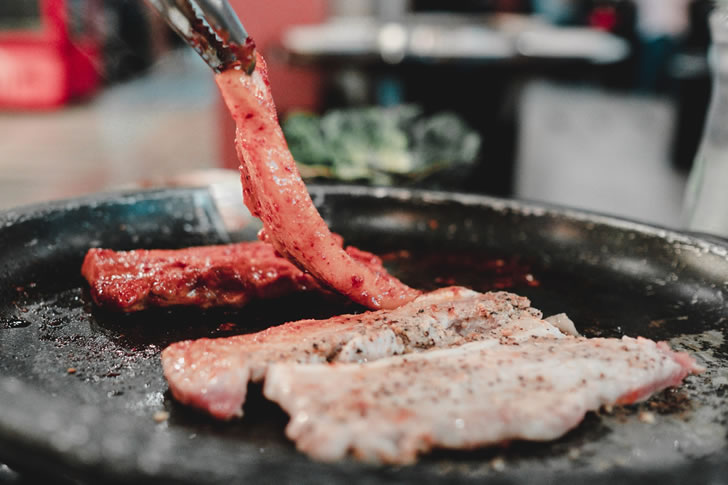 Korean food has brought electricity to the world. Its rise in the culinary scene is patronized by millennials and even the generation X. Kimchi, jjajangmyeon, and soft tofu stew are some of the country's most popular dishes. But, what you should also try is their pork belly Korean BBQ, which can be found in the streets of Itaewon. The grilled, crispy pork belly is wrapped in lettuce with a mix and match of soybean paste, chili paste, and salt and pepper in sesame oil. The best part while eating it is washing it down with a glass of Soju.
Egg tarts | Hong Kong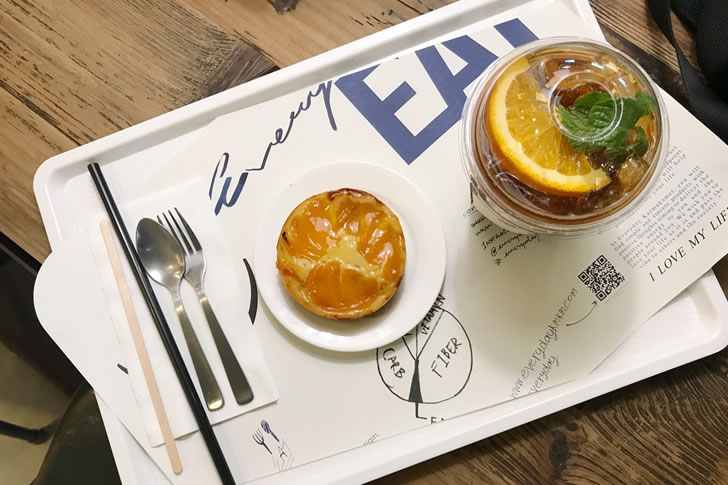 For the sweet tooth out there, here's a simple delicacy that will keep you coming back for more! Egg tarts in Hong Kong are being raved about by tourists around the world. They're not only mouthwatering but very affordable too. They are often served at cafes, dim sum restaurants, and even in the streets. While egg tarts originated in Portugal, we still suggest you better prepare your credit cards or cash to experience the rich and buttery dessert Hong Kong-style. In our opinion, Hong Kong wins in the battle of egg tarts!
Jawain Butter Paratha | Amritsar, India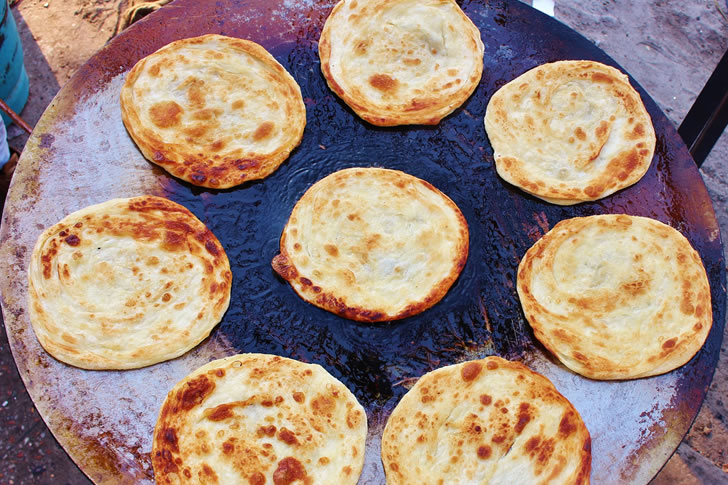 Paratha is a staple in India. It is a flatbread prevalent throughout India's nearby countries, and it literally means layers of cooked dough. The day you set foot in this country, you should never miss eating the delectable butter paratha. This simple yet fantastic dish has been a favorite breakfast food, although you can eat it as a snack during picnics and road trips too. You'll also want something to dip the butter paratha. We recommend the cheese and spinach curry or what they call the "palak paneer." However, if you're unable to travel to India for now, you can check out some online classes for recipes.
Ginger/tomato Salad | Burma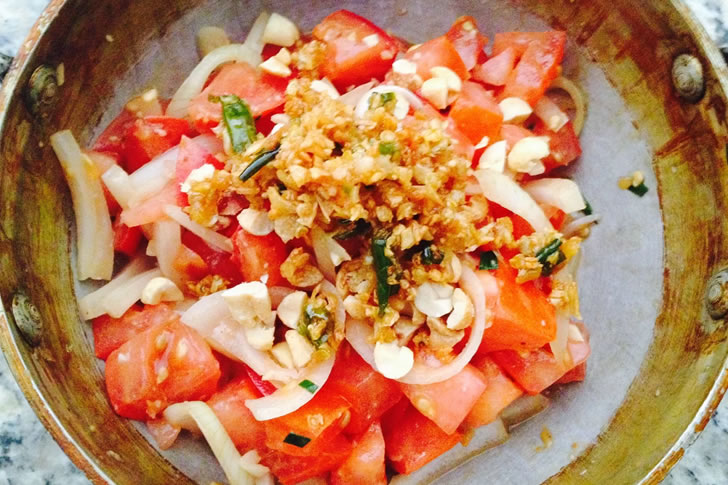 Okay, you might find this dish weird to a huge degree. But trust us when we say the Burmese know what they're doing. This refreshing salad is made up of spicy ginger, fried lentils, peanuts, cabbage, chickpeas, salty fish sauce, and tomato. You'll be surprised this salad has a balanced flavor. Just take one bite in, and you'll definitely be hooked! If this still doesn't convince you to savor this dish, we don't know what will.
Ramen | Tokyo, Japan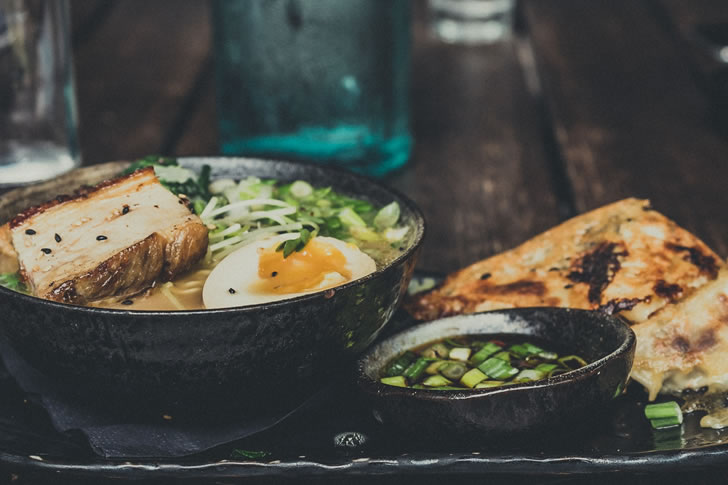 Maybe this dish is what you've all been wanting to try in Japan. While sushi is a beloved favorite, the authentic ramen is certainly to die for! With more Michelin-starred restaurants popping up in the corners of Japan, Tokyo is undoubtedly the place to be for all food junkies. As a matter of fact, the Japanese have created a Tokyo Ramen Street, where various restaurants offer signature flavors of their ramen. A trip to Tokyo for a full gastronomic experience is worth every penny!
Pho | Hanoi, Vietnam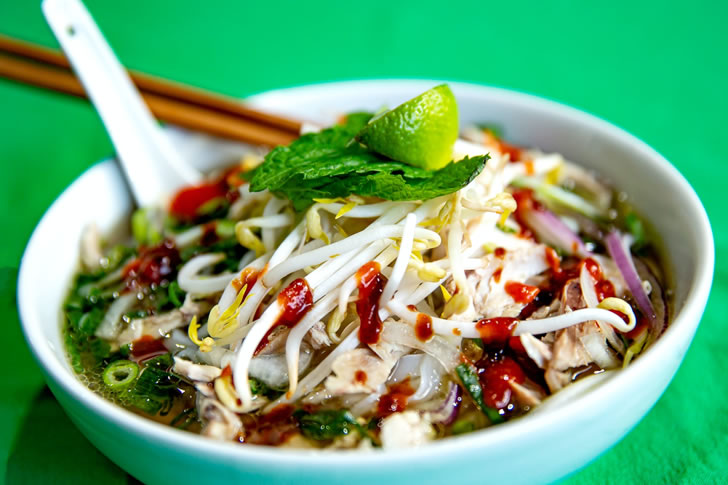 We all know Vietnamese food is one of the best in the world. The most famous dish is pho, the classic Vietnamese rice noodle soup served in street stalls, restaurants, and even households. Pho originated in northern Vietnam, and today, it is popularized throughout the world. The Hanoi style of pho is distinct because of its sweetness of broth and choice of various herbs. So make it your goal to book a flight to Hanoi anytime soon!